22 Things Justin Actually Said In Real Life, Seriously
Like literally. He said all of these.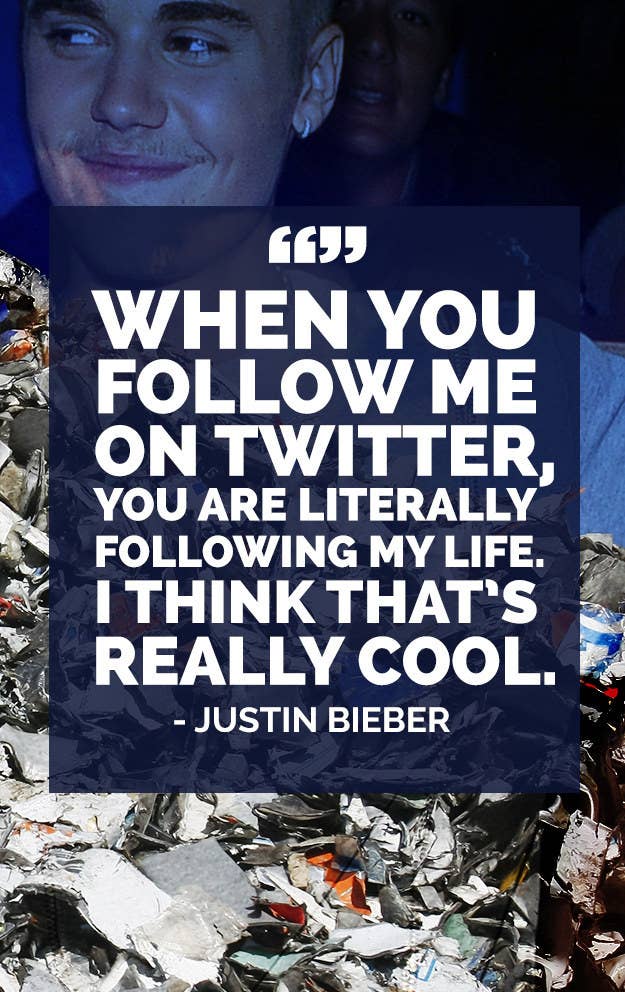 4. On the day he was born: "The day I was born, March 1, 1994, Celine Dion was solid at #1 on the Billboard Hot 100 with 'The Power of Love.' Not a bad song to start your life on."
5. On pizza: "Singers aren't supposed to have dairy before a show, but we all know I'm a rule breaker."
6. On French: "Now I'm really glad that I speak French, because, let's face it, girls dig it when a guy speaks French. They call it the language of love, and that ain't no coincidence. Plus, I love my French fans! Très jolie!"
7. On his swagger coach: "I have a swagger coach that helps me and teaches me different swaggerific things to do."
8. On his first date: "My first date has been sort of mythologized as 'Bieber's Dating Disaster.' I took her to King's a buffet restaurant. Yes, I wore a white shirt. Yes, I got spaghetti. No, this was not the brightest idea. But it wasn't a big trauma, though."
9. On his fans: "My fans are like my glasses, yeah, without them I'd be blurry."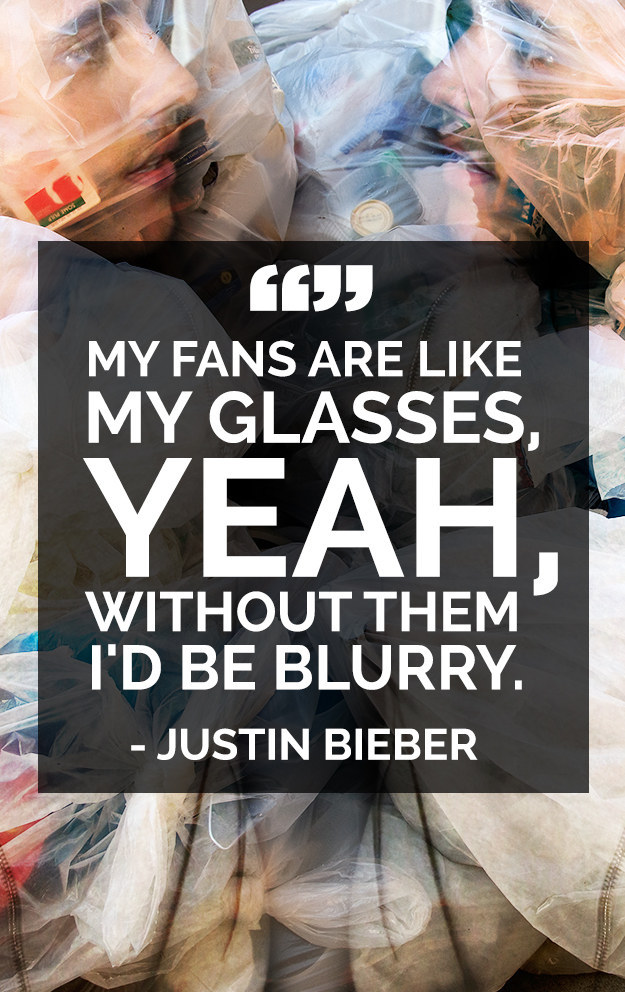 10. On Sundays: "Sunday comes after Saturday? Weird."
11. On politics: "I'm not sure about the parties. But whatever they have in Korea, that's bad."
12. On Anne Frank: "Truly inspiring to be able to come here. Anne was a great girl. Hopefully she would have been a Belieber."
13. After peeing in a mop bucket: "Fuck Bill Clinton!"
14. On saving people's lives: "People write to me and say, 'I'm giving up, you're not talking to me.' I just write them a simple message like, 'Never give up,' you know? and it changes their life."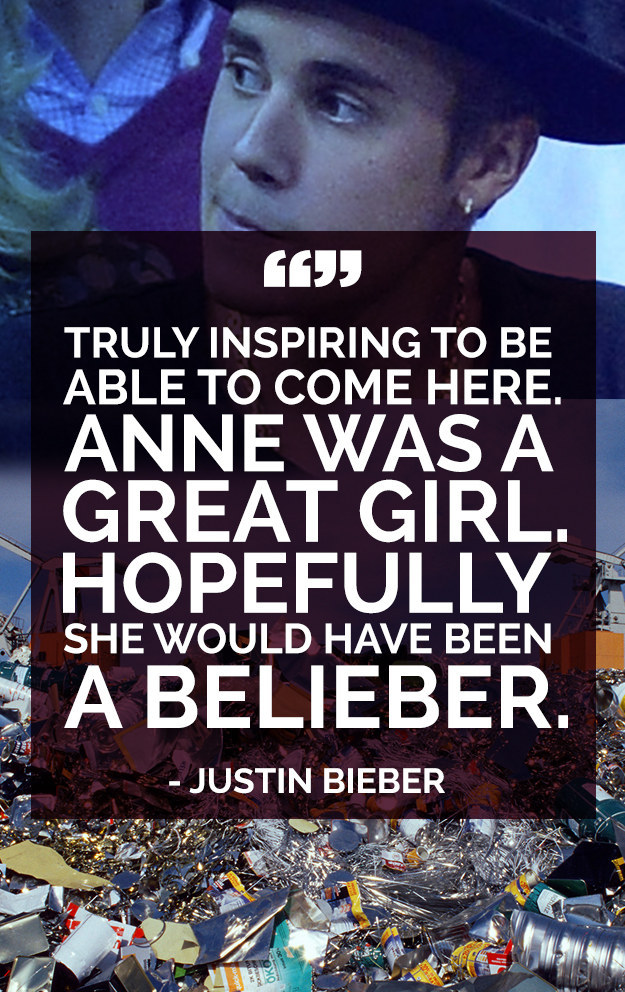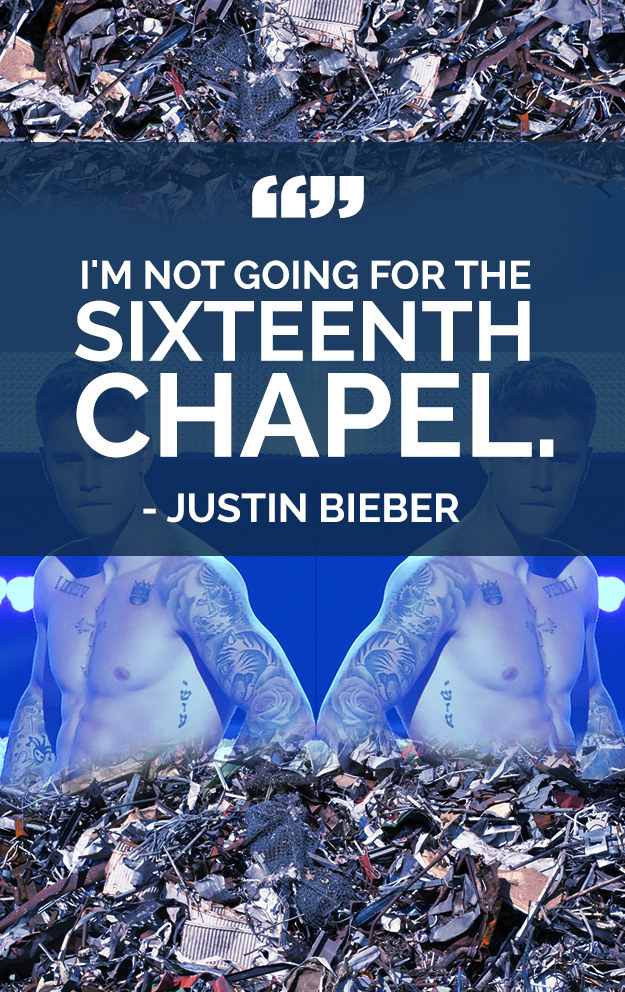 22. On glass doors: "Ouch."
Correction AGAIN: There were five (!) repeats on this list because apparently I can't see. Sorry.