There are three things you need to know about me: 1) I love Britney Spears, 2) I also love Shania Twain, and 3) I'm currently obsessed with green tea and have been 15 days sober from coffee, and it's all I talk about besides Shania and Brit. Green tea will change your life!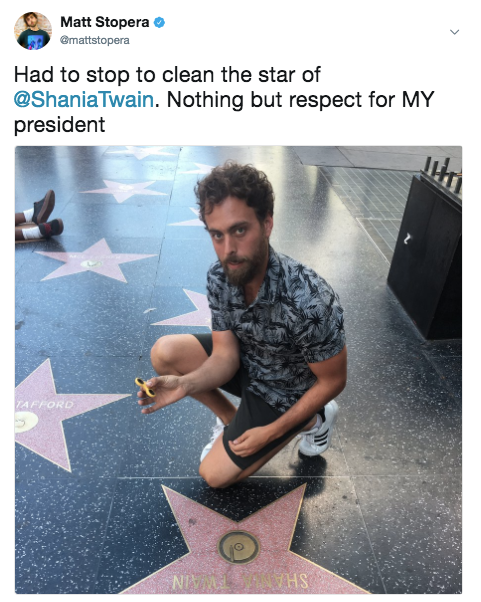 So, anyways, Shania Twain is a legend. I've been obsessed with her for basically my entire life, and her music is the only thing besides most food that brings me peace.
I've written about Shania a number of times. I personally think she is the most underrated music artist of all time. Facts are facts.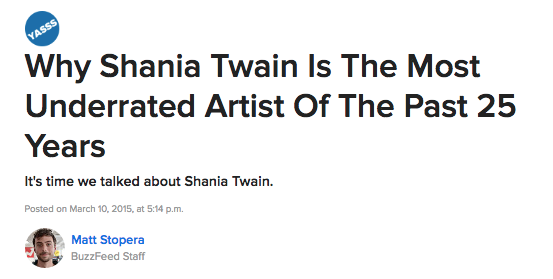 So, when she responded to a tweet of mine, I politely flipped the fuck out.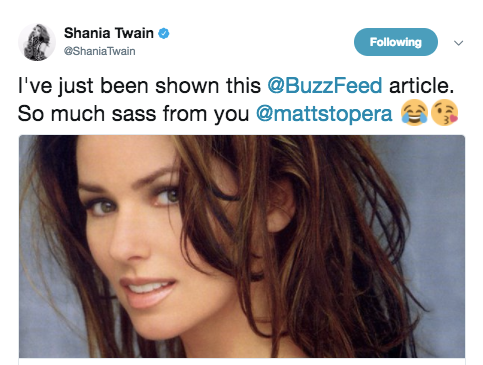 And then someone from her team reached out and asked me to host a surprise listening party for her new album, Shania Now. This will be her first album released in 15 years!!!! Read more about that here.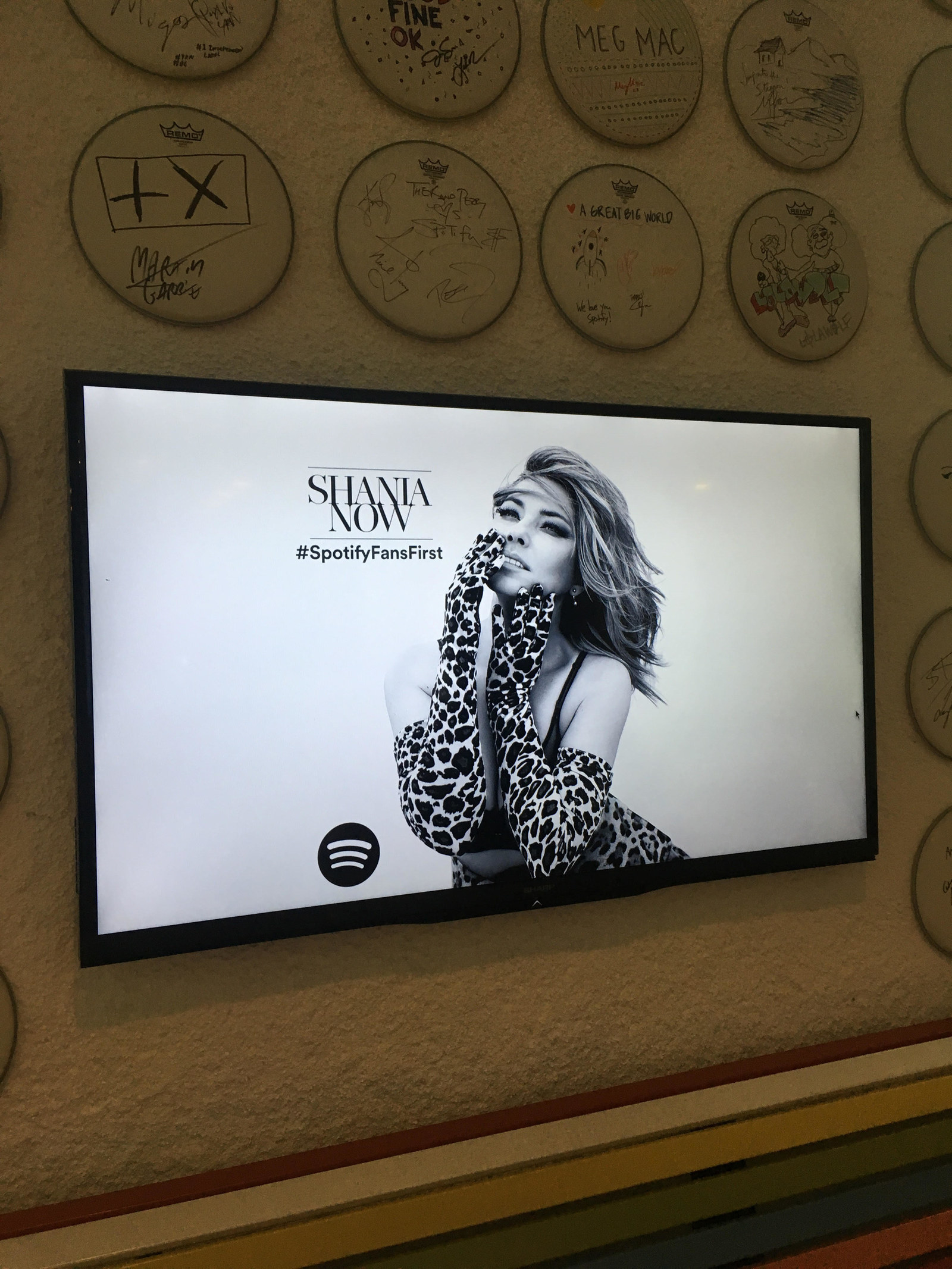 The event was a total setup. Her biggest fans were invited for what they thought was just a listening party, but the real truth is Shania was there to surprise them.
It was magical. You can watch that surprise (and me shaking) here:
Then I got to interview God.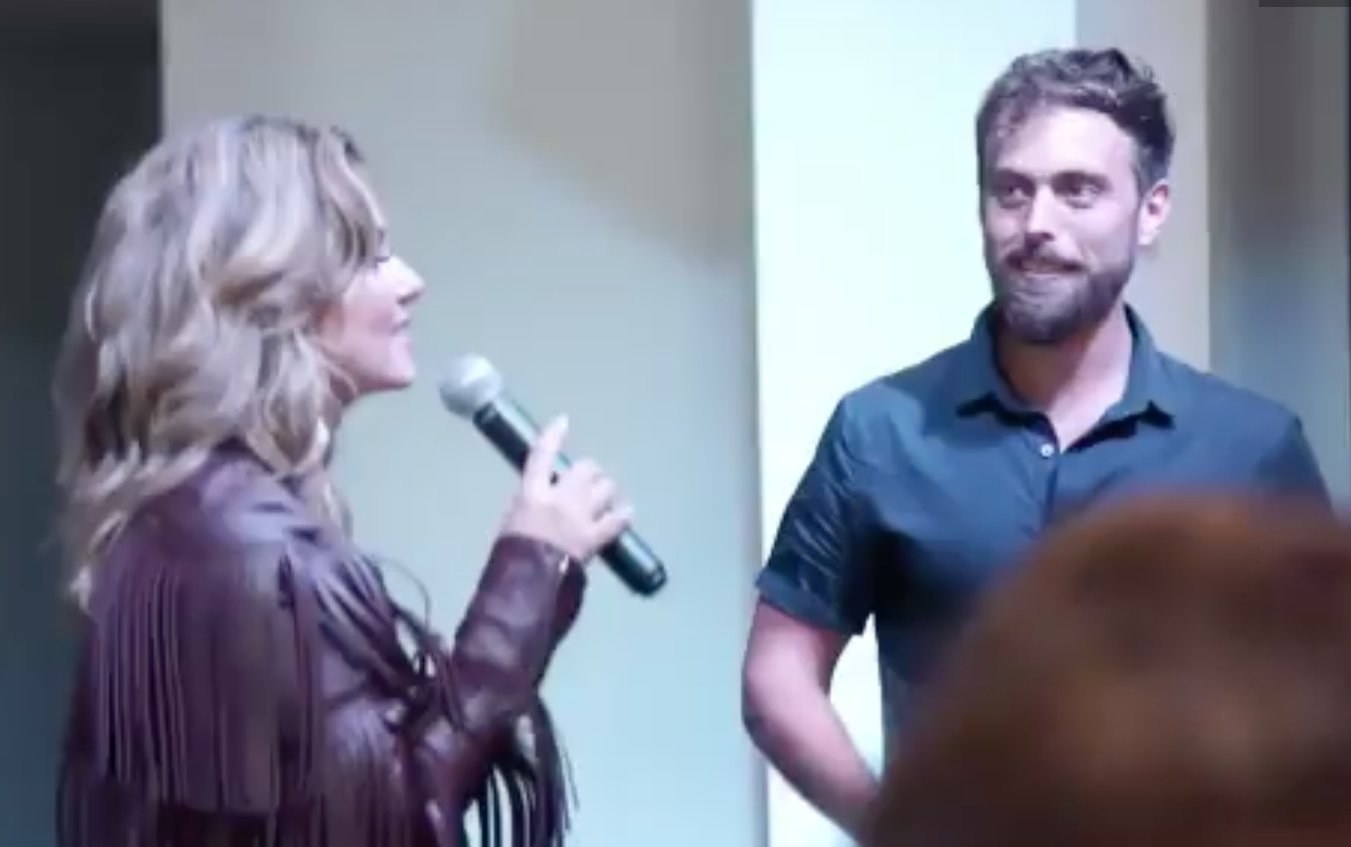 Here are eight random things I learned:
1. Shania name-dropped Brad Pitt in "That Don't Impress Me Much" ("so you're Brad Pitt") because of a nude-photo scandal.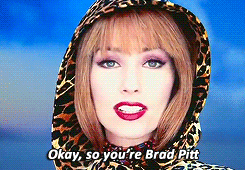 2. Shania would like to collaborate with Nicki Minaj.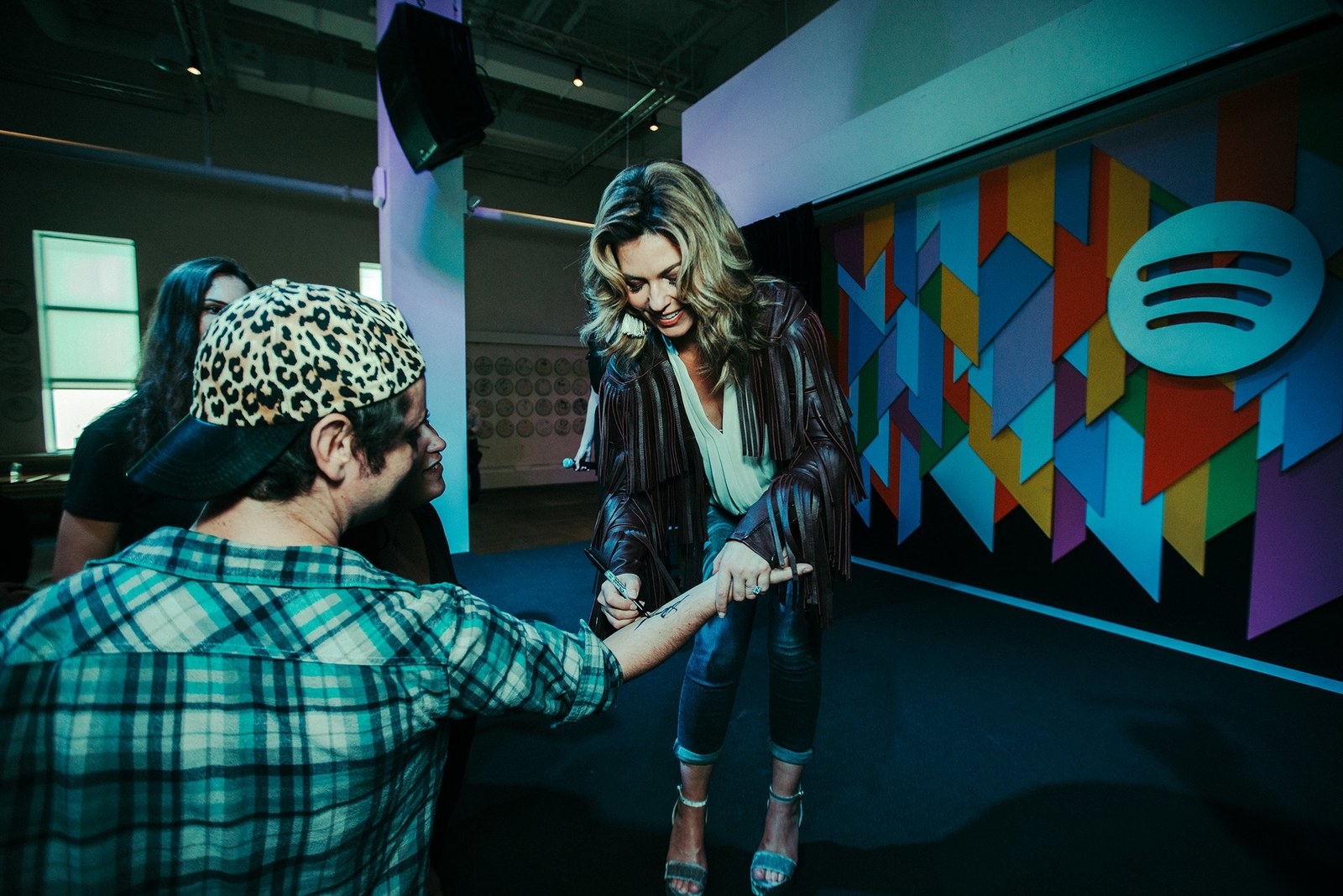 3. Her favorite song to perform live is "Man! I Feel Like A Woman."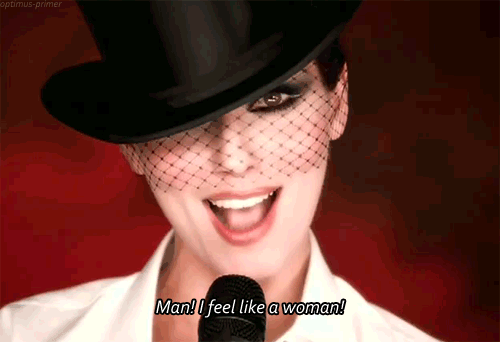 5. Britney Spears has been inside Shania's house.
6. Shania warms up her voice by jumping on a trampoline and singing Celine Dion and Ariana Grande.
Shania lost her voice and thought she would never be able to sing again after she had complications from Lyme disease. Now she has to warm up for HOURS before she sings. One way she warms up is by singing Celine and Ariana...while on a trampoline. It lets her hit the high notes.
4. Her new album, Shania Now, is amazing.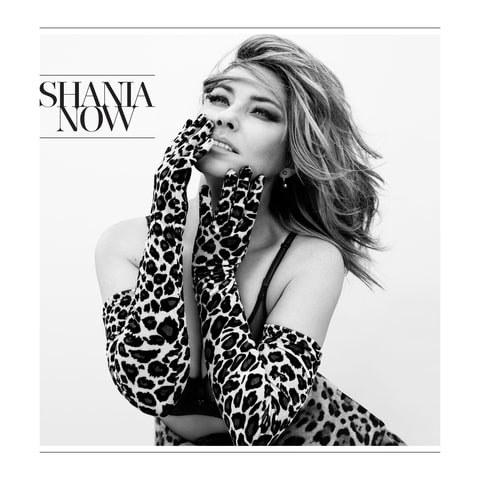 7. This is obvious, but Shania is a gorgeous talent and I will forever stan.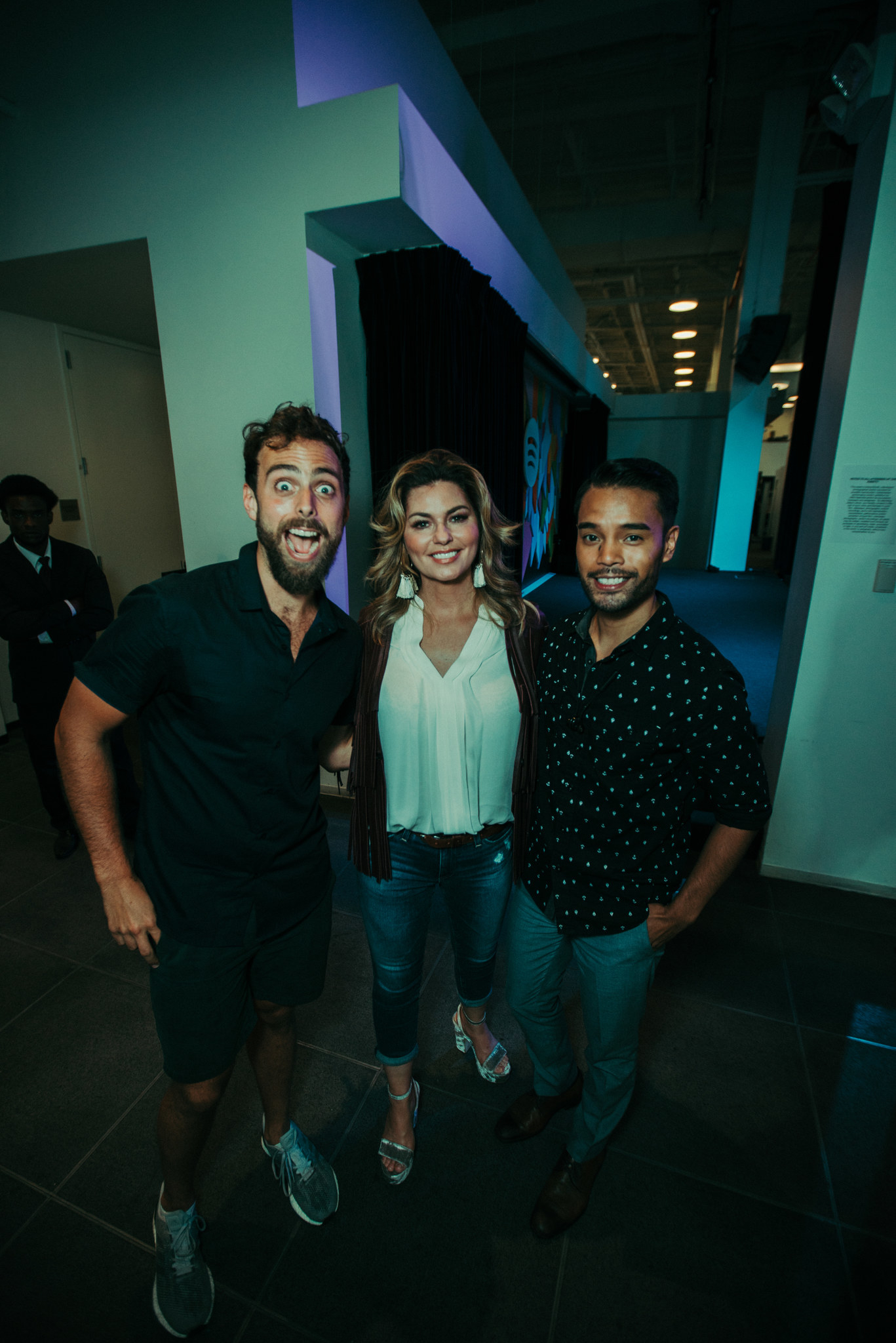 So yeah, that was the best day of my life. Everyone buy Shania Now on Sept. 29!
The end because I'm a corpse.