She's been on late night TV.
Upon eating the hot wing, MBB immediately realizes she made a mistake.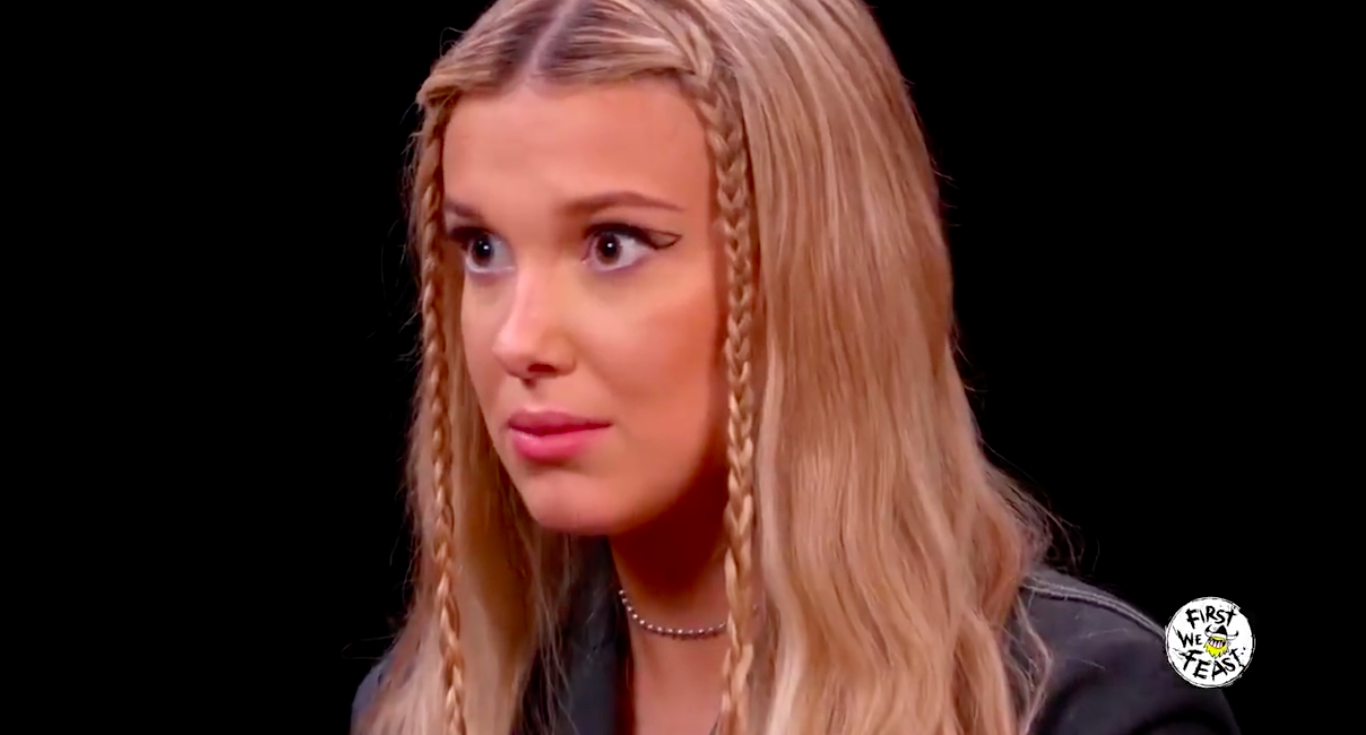 She flips off the host.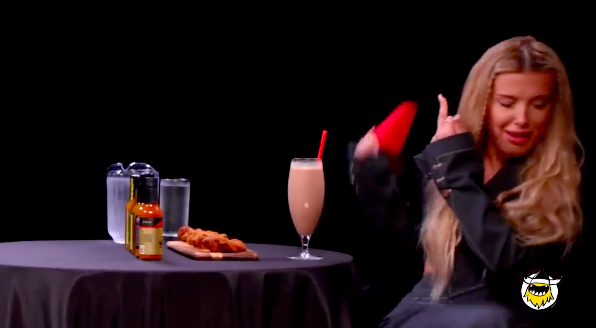 Just ask me a question, she pleads!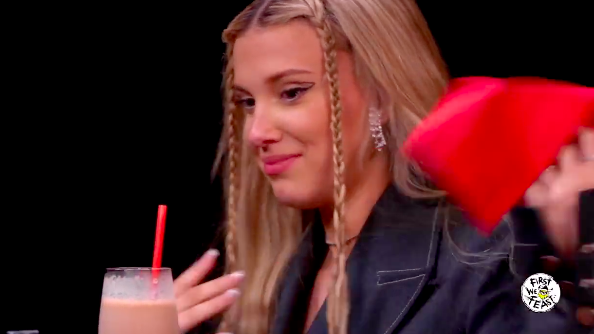 "Why did you do this to me? I'm only 18," she says.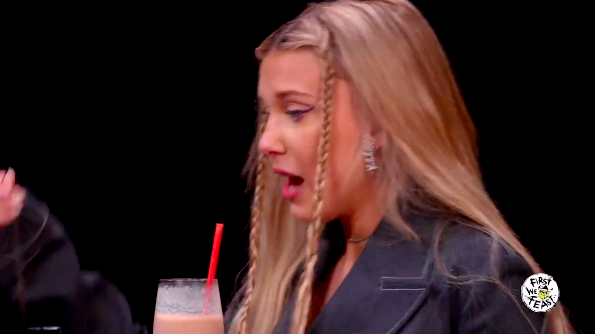 "I'm only small!"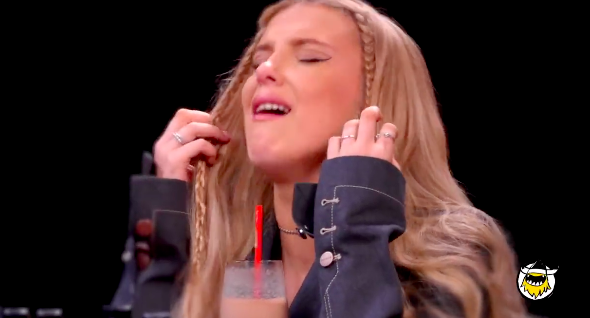 From "I just need an ice cube in my mouth."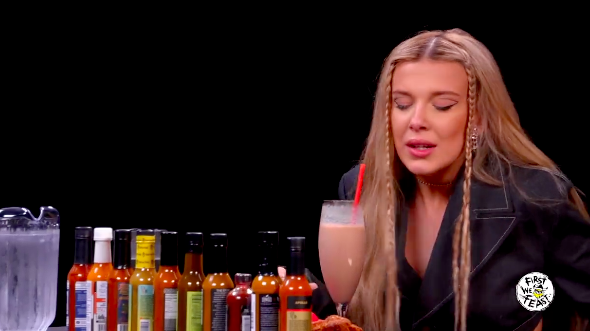 To "My hair is falling out."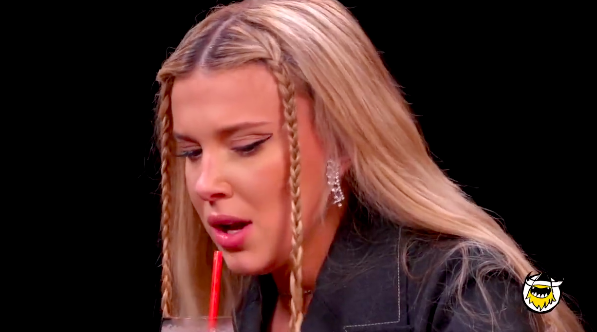 People are loving and living for MBB's reaction.
The "I'm only small" being a favorite quote.
But mostly people are just like "holy shit, they coulda killed the girl."
She's British!