Let me tell you a little story about a magical queen ruling over a kingdom of legends (Team USA) in a world of flops (the rest of the international competition).
Her name is Marta Karolyi and she is the one true HBIC of gymnastics.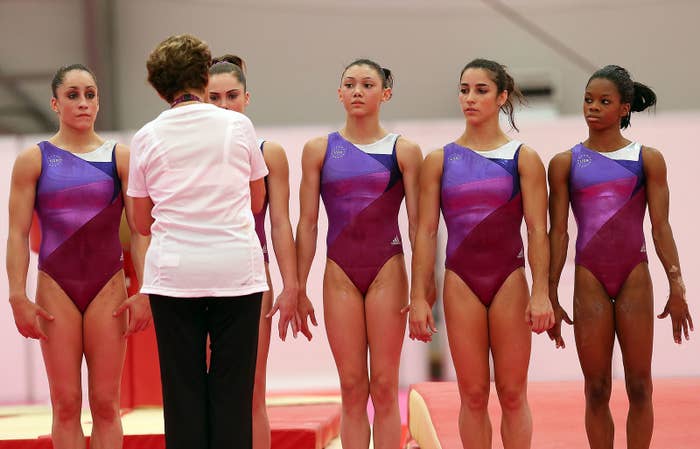 She has been basically responsible for Team USA's gymnastics slayage over the past 16 years.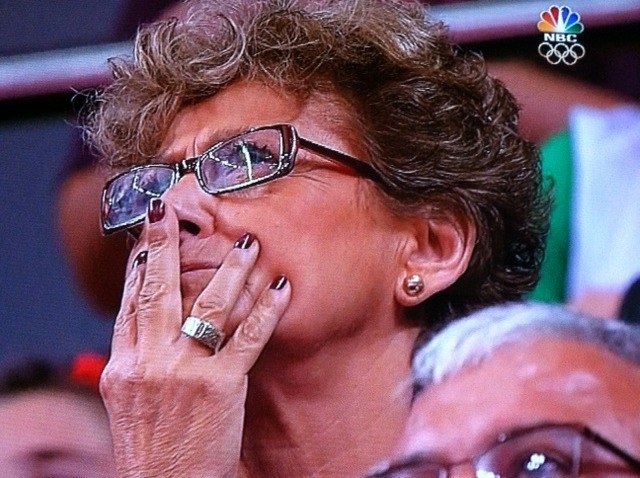 She has seen it all.
She has coached the best.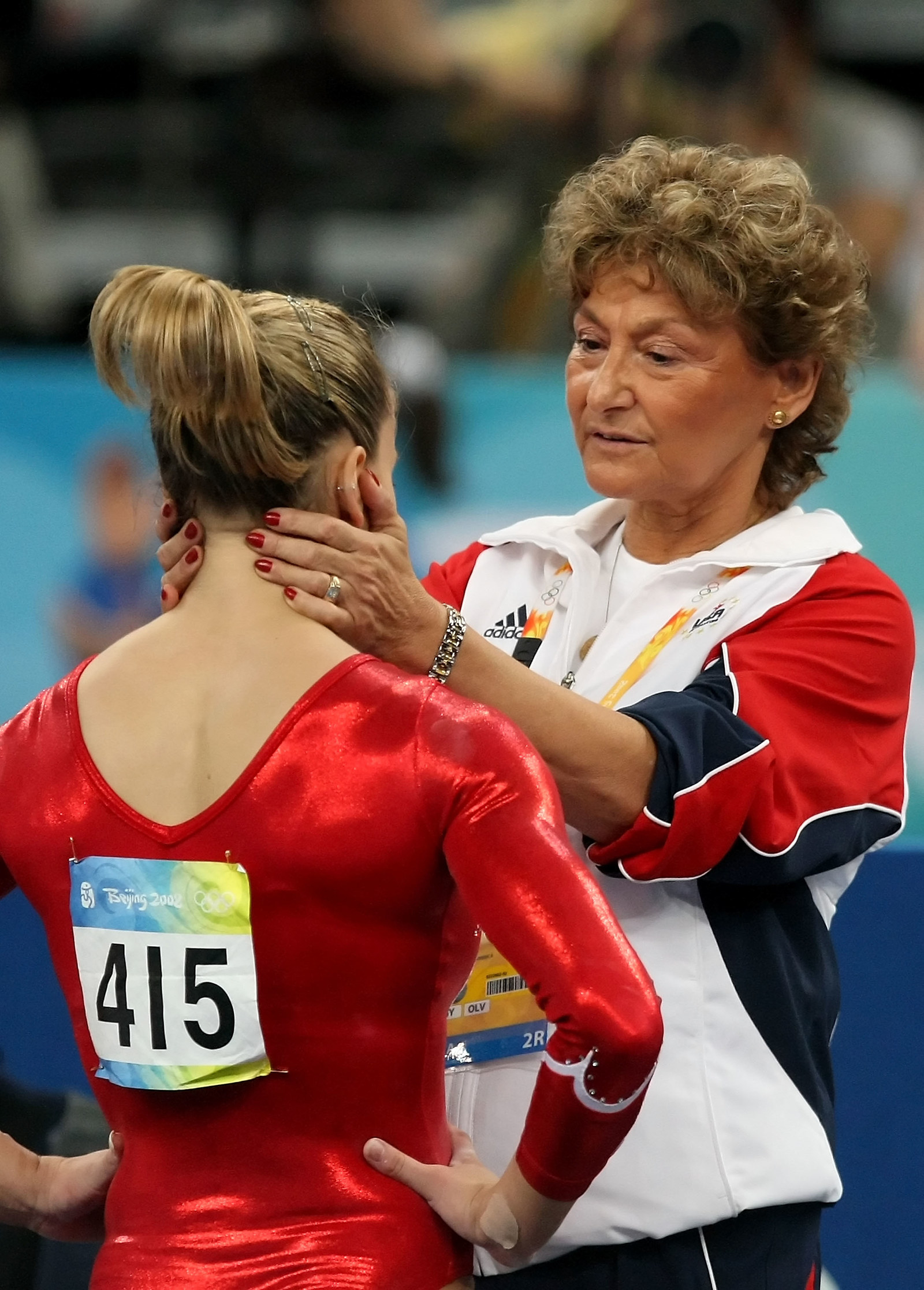 And she is the MASTER of facial expressions.
Marta is not here for your flop ass bars routine.
She has no time for your basic ass falling off the beam.
And she sure as hell isn't here for you taking a twist out of your tumbling pass.
Basically, don't fuck with her.
She will follow you everywhere.

It is believed that Marta transmits her powers by wrapping her hands around the necks of her athletes and squeezing.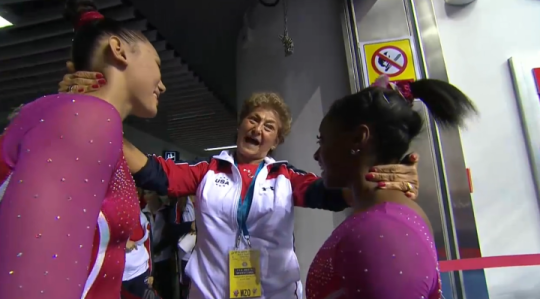 It's been a key component to Team USA's success.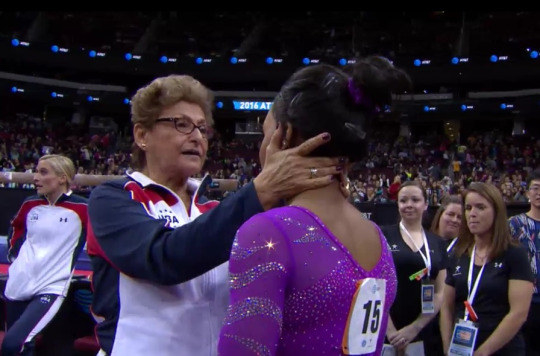 If you're lucky, she might squish your face.
Watch as she smothers Simone Biles.
Simone is the #1 athlete in the world. Coincidence? I think not.
In one month Marta and her minions will take over Rio and destroy the competition.
No one stands a chance around the high five queen.
You all better pay attention.