Crowds assembled outside the D Casino Hotel and cheered as they were let inside at midnight.
Mick Akers, a reporter for the Las Vegas Review-Journal, documented the casino's opening night.
The gaming floor was packed.
Slot machines were full.
Patrons had to get their temperatures taken before entering.
And there was hand sanitizer at almost every entrance.
He said 15–20% of people were wearing masks.
It was crowded!
But another video taken a few days later showed that some of these crowds were sticking around.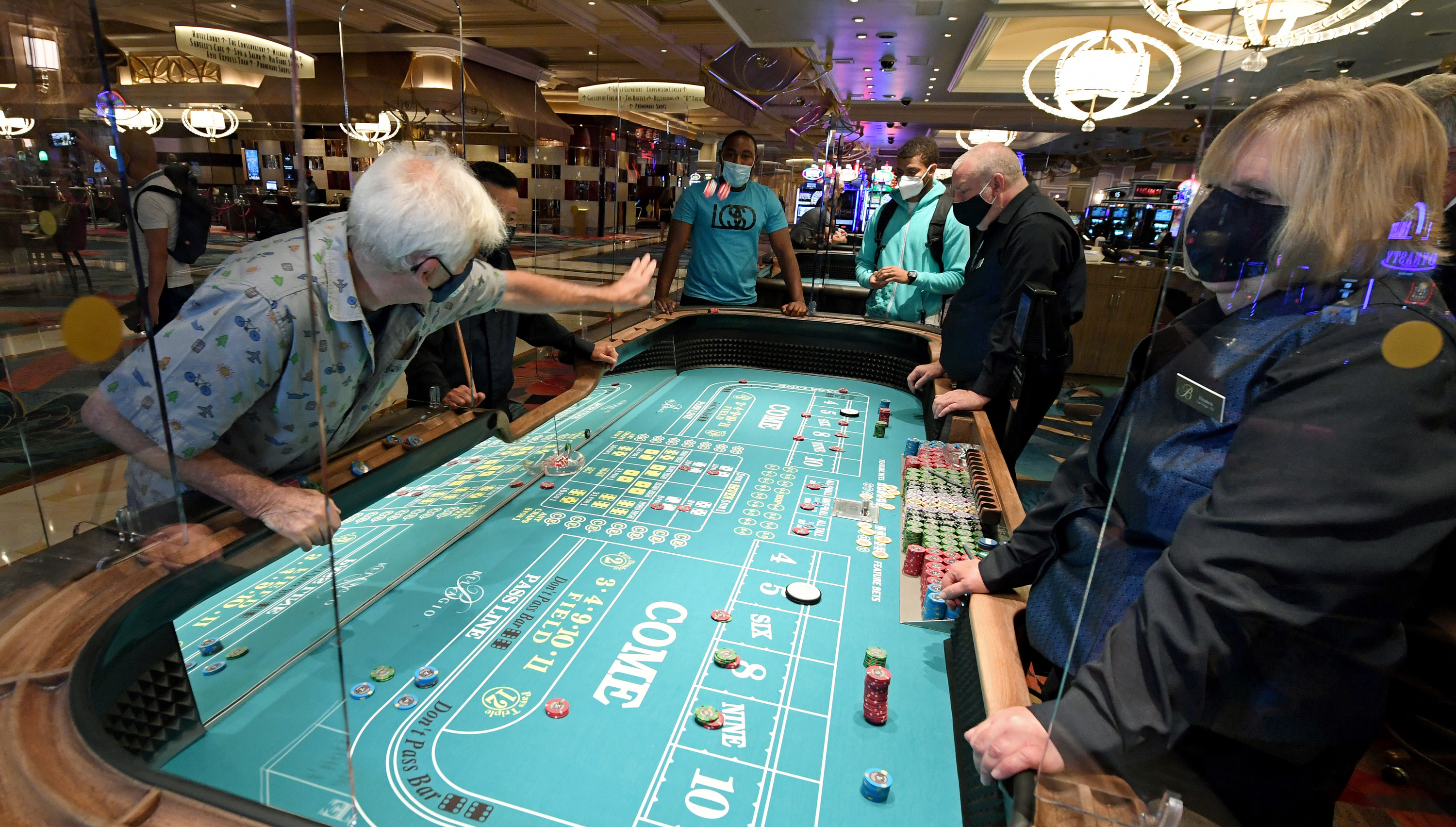 Arash Markazi, a sports columnist at the Los Angeles Times, posted a video showing just how crowded the Cosmopolitan hotel and casino was.
The video has more than 16 million views and has been retweeted more than 27,000 times.
The two-minute-long video shows crowds of people. Virtually no one is wearing a mask.
There's little to no social distancing.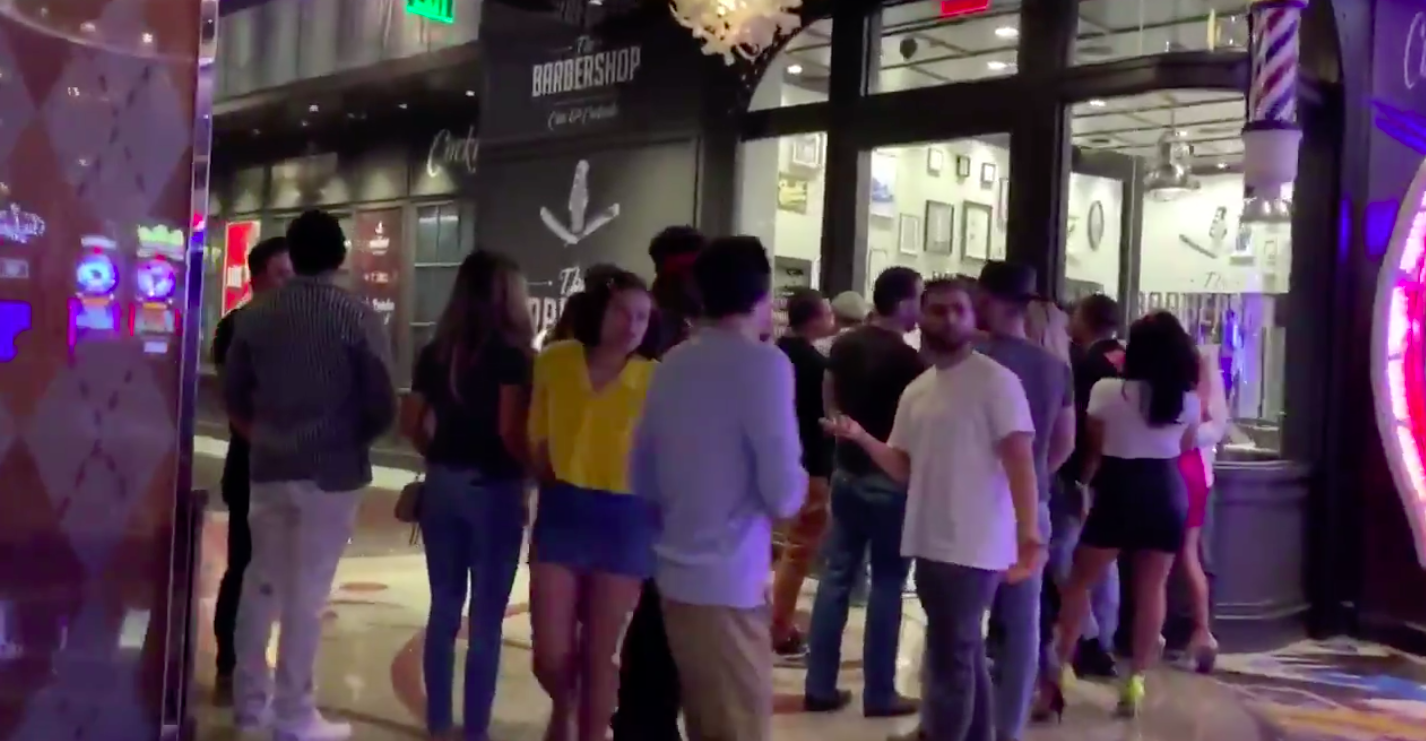 It appears to be pre-COVID normalcy.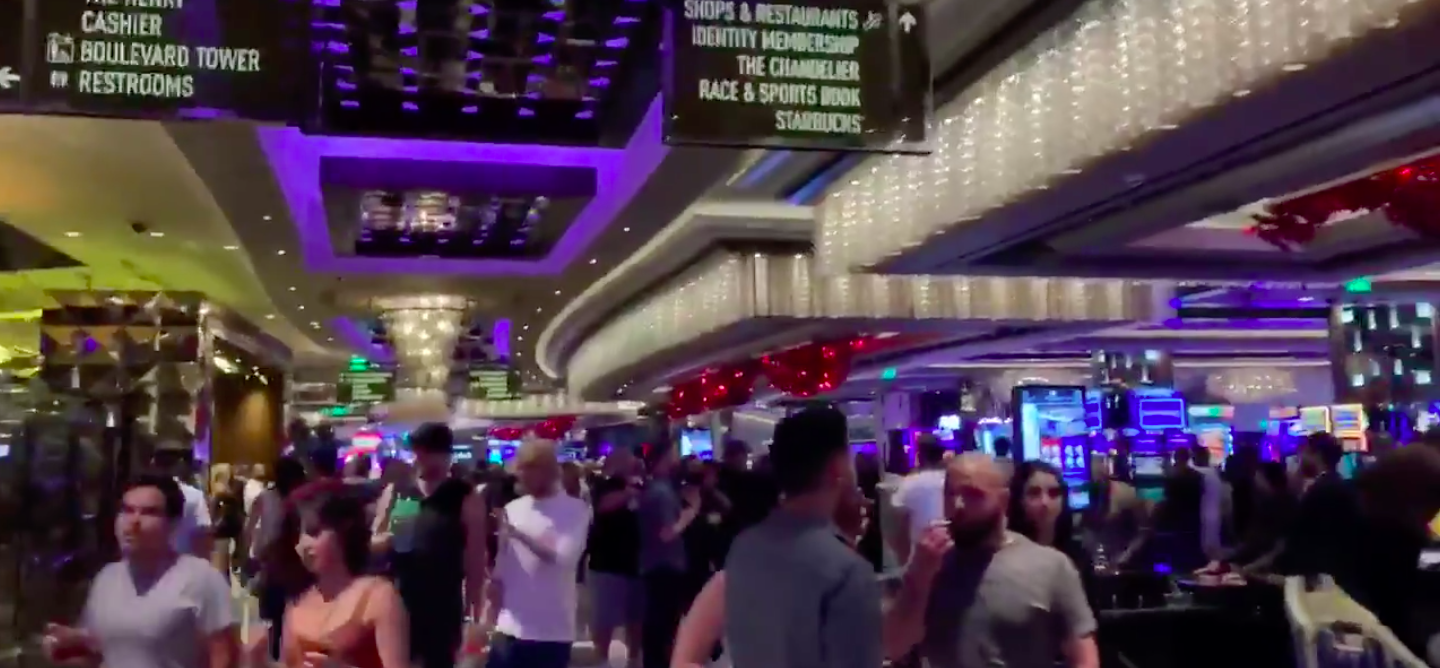 The New York Times just published an article calling casinos "cruise ships on land," saying they'll be a "huge test" for the virus.
I guess we'll have to wait and see!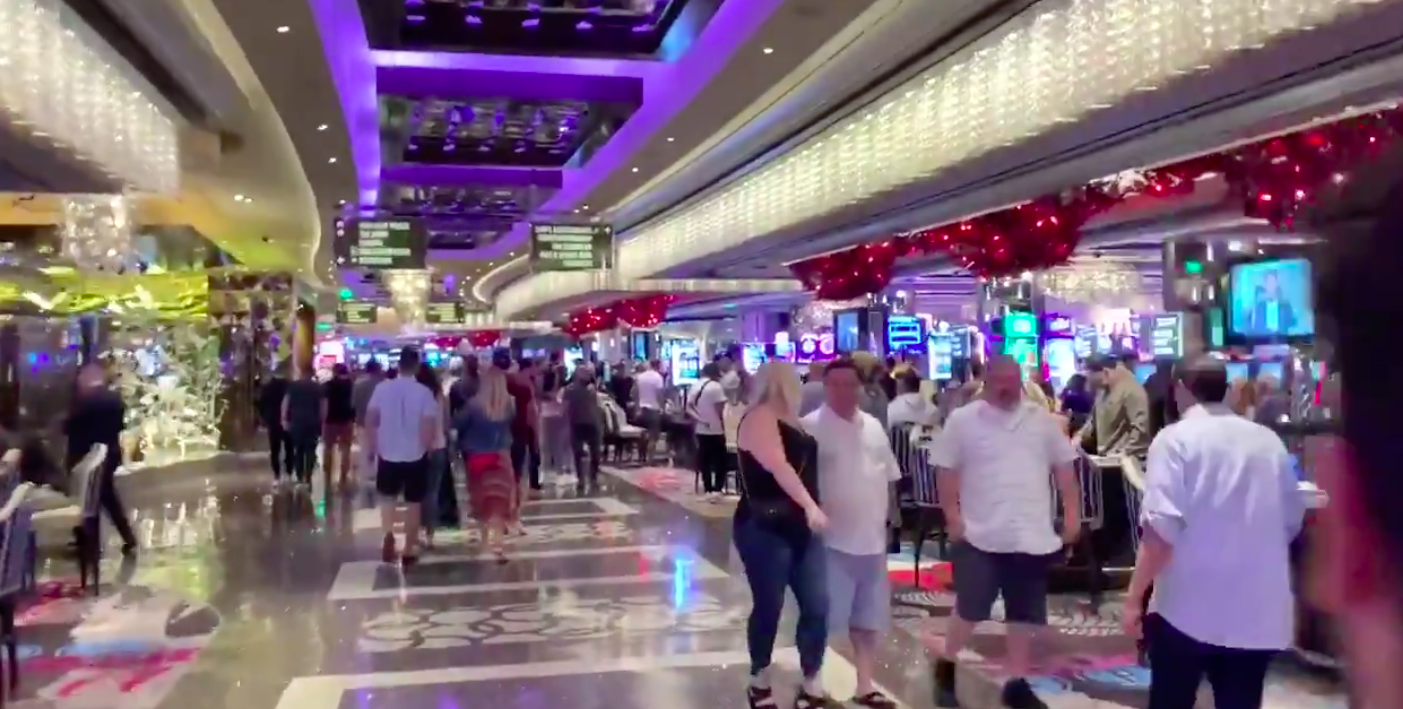 Until then, here's a video of a guy smoking a cig with a mask on: