Kanye West and Kim Kardashian engage in a very, very rich gift giving lifestyle. They are always trying to one-up each other.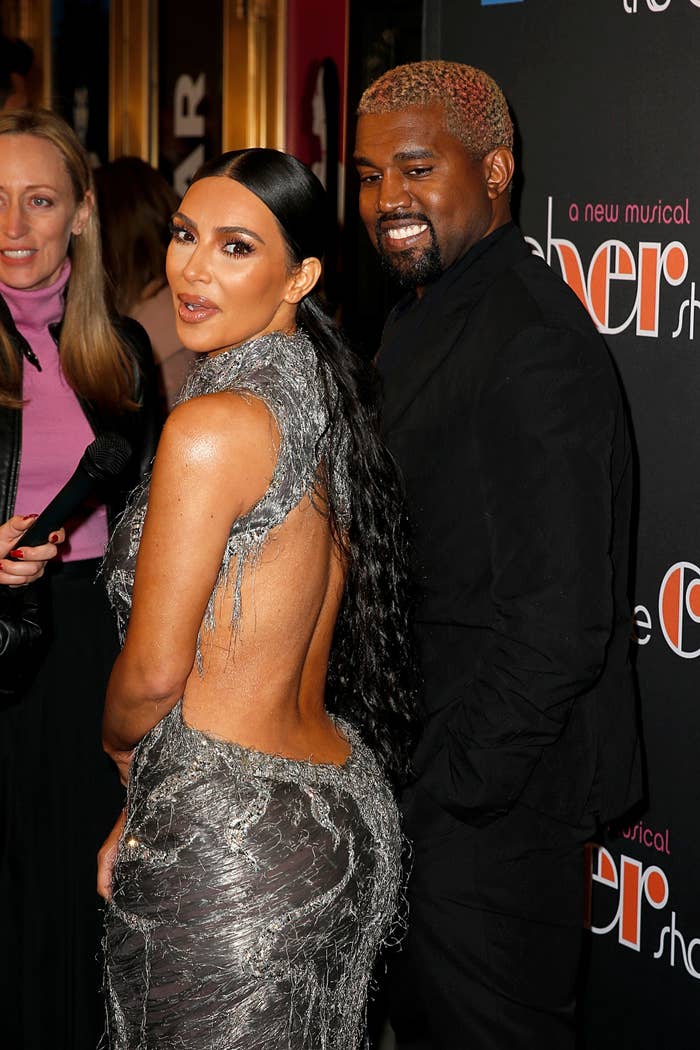 Here's a collection of things Kanye has gotten Kim.
1.
One time, Kanye gave Kim an engraved Cartier necklace with a text message he sent her on it.
This is the text message: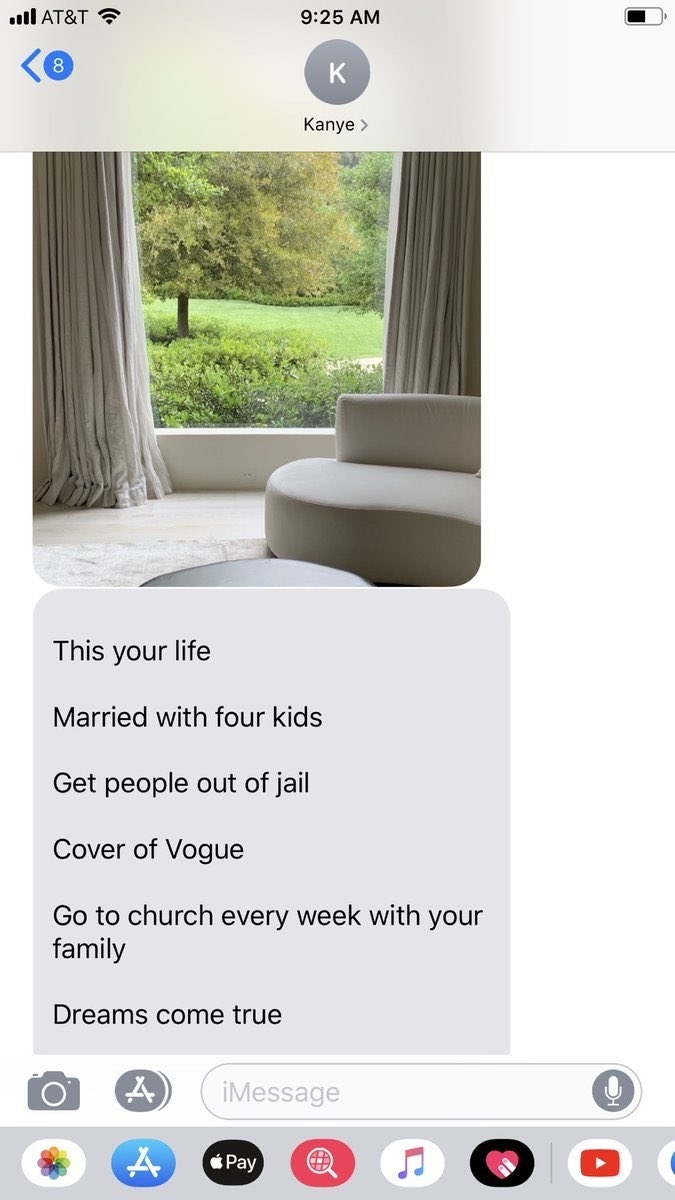 And here is the engraving. Like it literally is a screenshot of the text.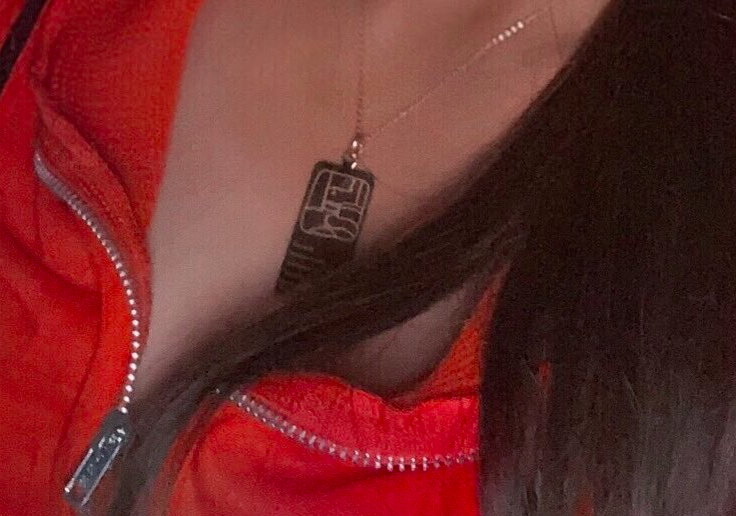 2.
For one birthday, Kanye got Kim a Hermes bag. He let their daughter North paint on the Hermes bag.
3.
One Christmas, Kanye gave Kim a box of stocks to companies like Netflix, Apple, Adidas, and Disney.
He gave her 920 shares of Disney stock alone, which is worth approximately $100,000.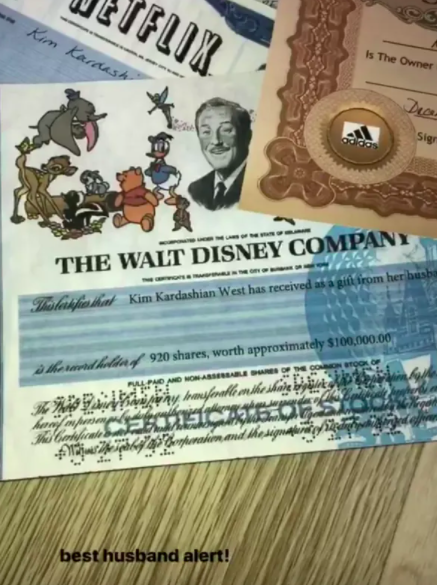 4.
Another Christmas, Kanye gave Kim 150 Christmas presents in black boxes.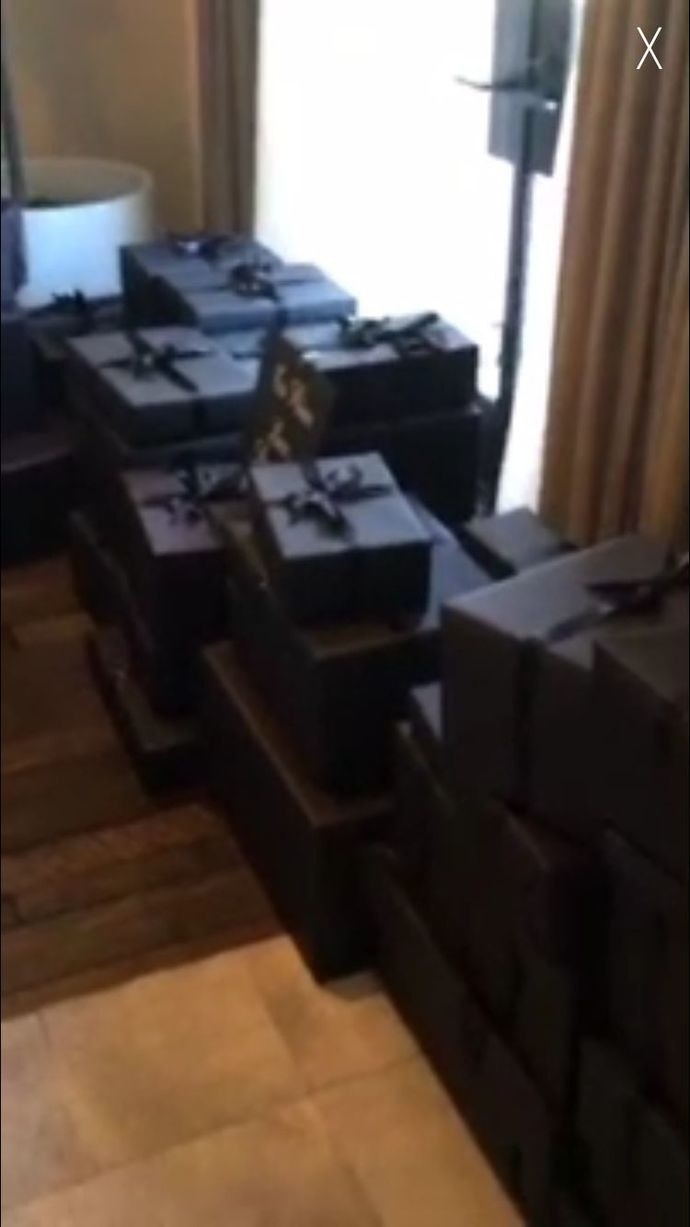 All of those black boxes were for Kim: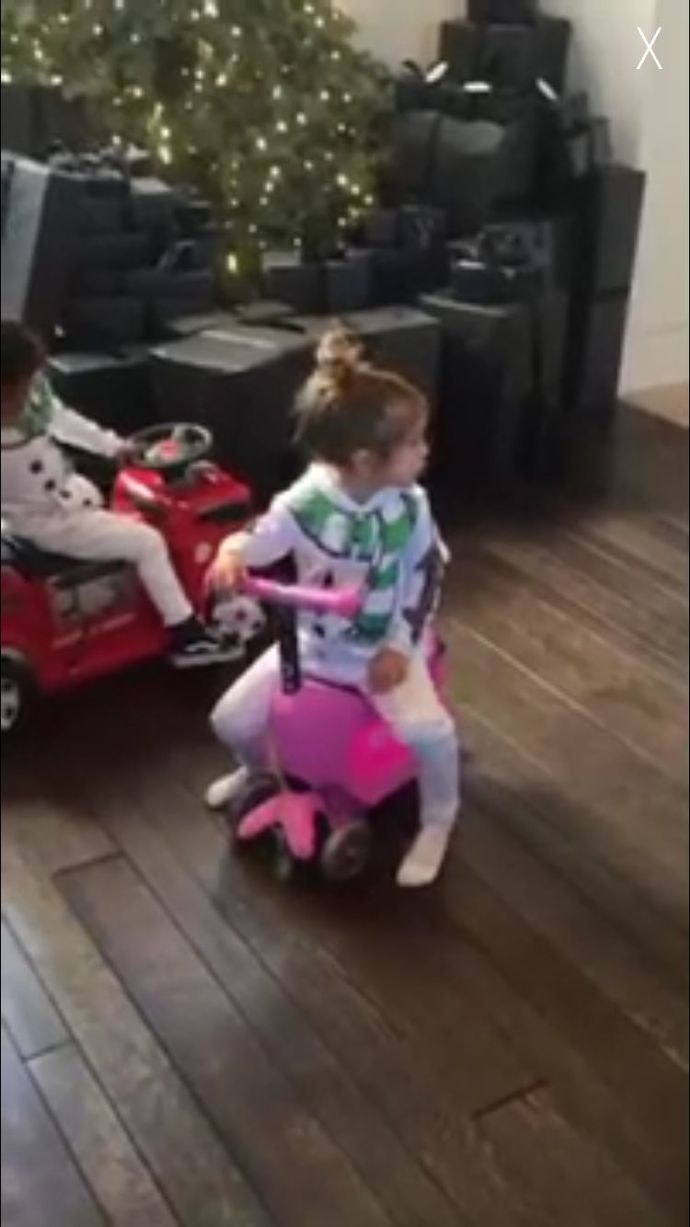 5.
One Mother's Day, Kanye gave Kim a literal wall of roses, hydrangeas, and peonies...for Instagram pictures, I guess?
6.
Another Mother's Day, Kanye gave Kim a surprise orchestra in their living room.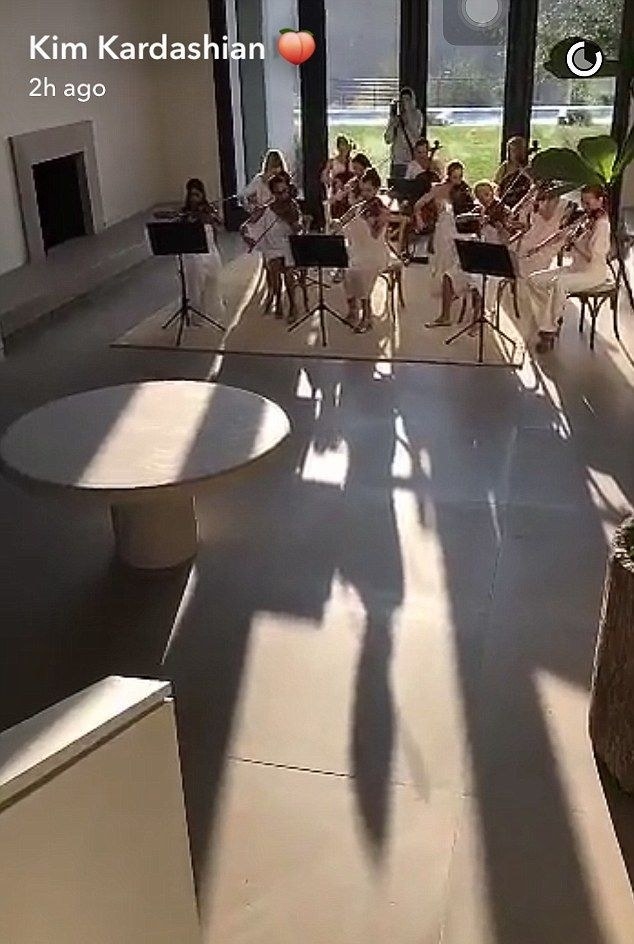 😨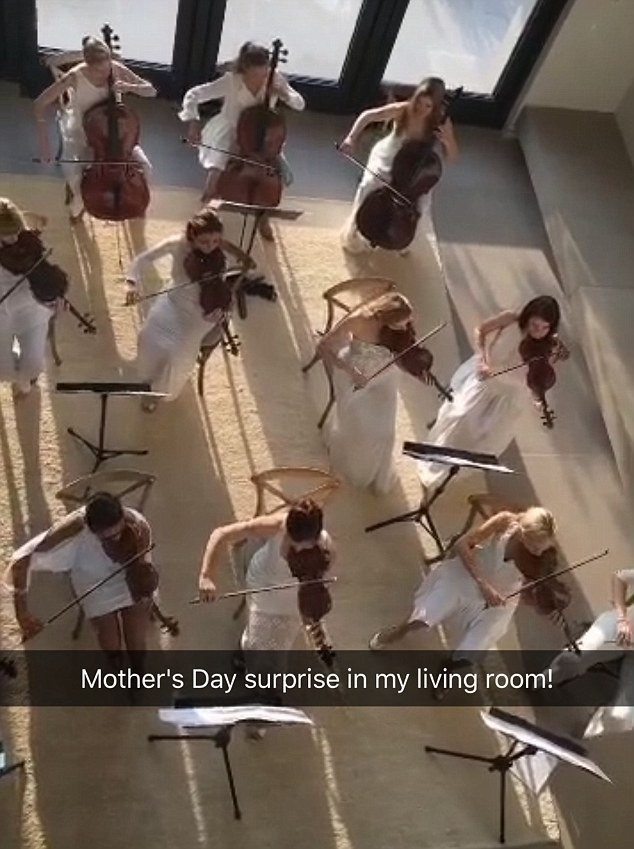 7.
One time, Kim was in Brazil for Mother's Day, so Kanye sent her "a couple thousand roses."
8.
Speaking of flowers, for one birthday, he got her these poofy feather flowers.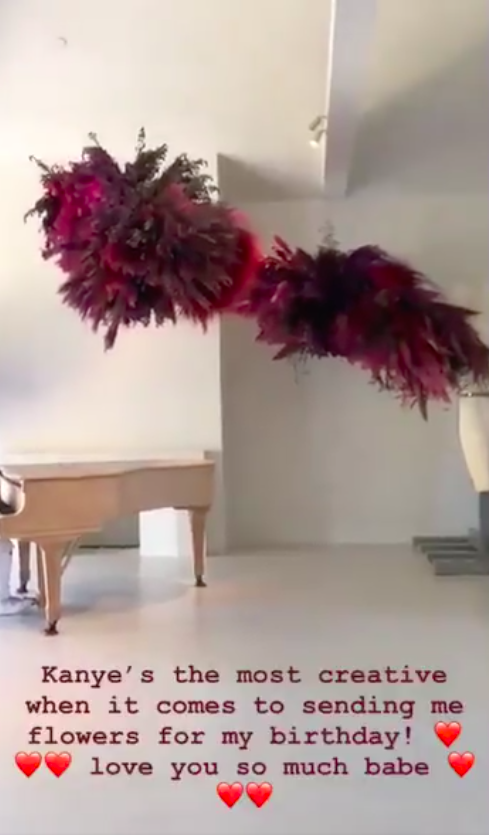 They were hanging from the ceiling of their vacant living room.
9.
For another birthday, Kanye donated $1 million to various charities in Kim's name.
10.
For one of their anniversaries, Kanye surprised Kim with these "floating" flowers.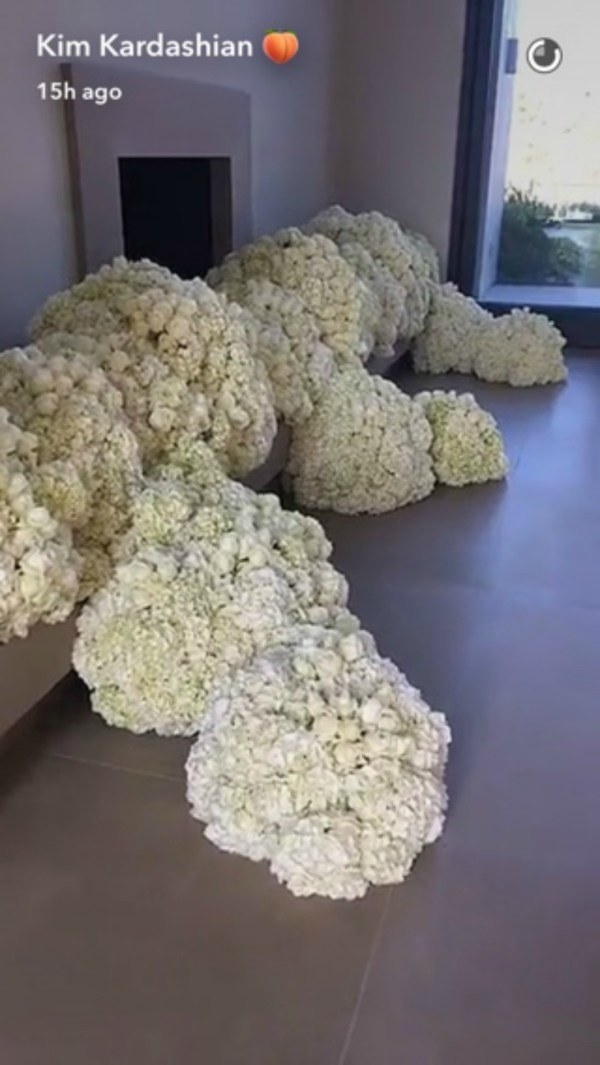 12.
And who could forget the Valentine's Day when Kanye gave Kim the gift of Kenny G in a room full of single roses in vases?
Kind of terrifying!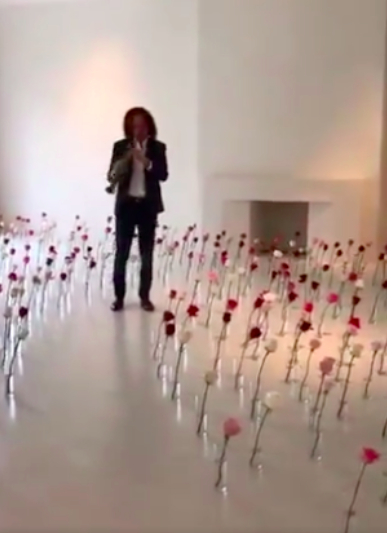 13.
When they were dating, Kanye got Kim this cat named "Mercy" after his song "Mercy."
14.
Last, but certainly not least, because "she became a billionaire*," Kanye made this still life: