Dear Millennials, If You Happen To Have A Discontinued Tin Of "Altoids Sours" From 15 Years Ago They're Worth Bank Now
I am both repulsed and intrigued.
That tart taste, the cute tin, the citrus shape, the rattle it made when you took them out of your bag? I can hear my friends asking me for one, and then another, eventually eating me out of house and home.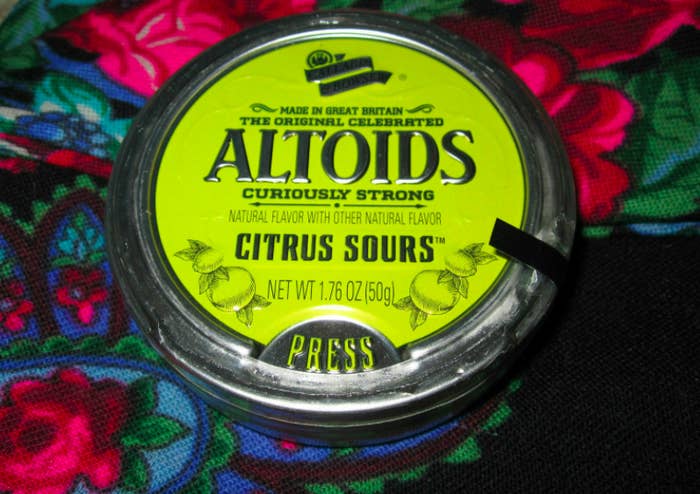 Well, I just found out they're selling on eBay for a lot of money, like a crazy amount of money for a tin of expired candy that has molded into hardened goop.
"Candy is stuck together, expired 2009, the seal is intact all around. Not for consumption, consuming them is up to you," the description deliciously says.
That sold for $1,000.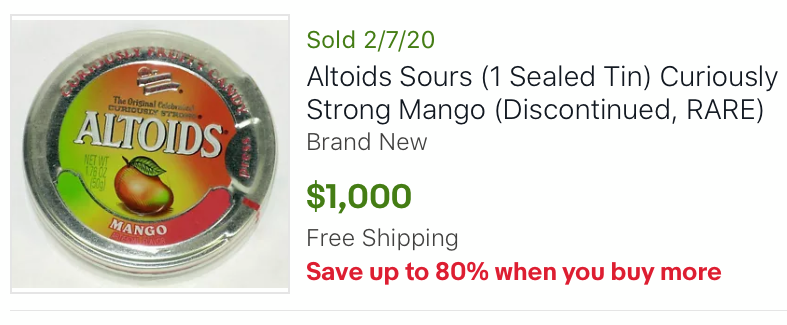 "Candy is stuck together and expired around 2005. I used to eat these all the time and now I'm selling off my stock pile. Anyone who had these knew they were the best."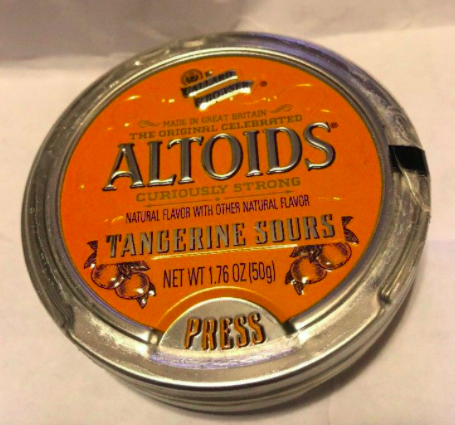 $197.50!!

That'll be $349.99, ma'am.

$100!!!!
In general, these things are worth money.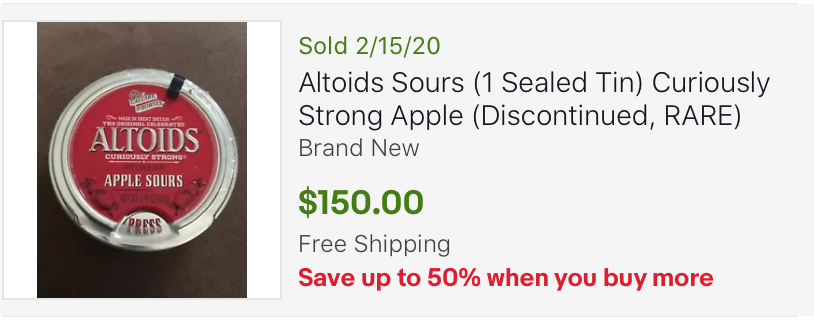 So, if for some godforsaken reason you have a tin of Sour Altoids hanging around, you might want to sell them.
Oops. Something went wrong. Please try again later
Looks like we are having a problem on the server.
Now, just for fun, would you try an expired sour?