THIS STORY BEGINS LAST MONTH...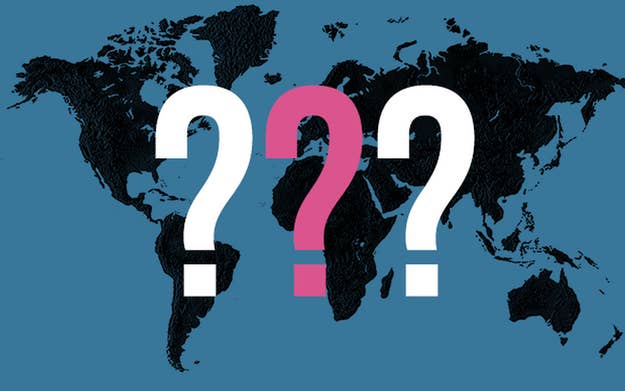 I was sitting on my couch in the living room looking at my photo stream, you know, looking for something to Instagram. That's when I noticed a bunch of pictures I hadn't taken. Like, a lot of them. They were mostly of this man taking selfies with an orange tree. To be honest, it was pretty funny but also fucking terrifying because I didn't take the pictures.
WHO IS THIS MAN AND WHY ARE HIS PICTURES SHOWING UP ON MY PHONE?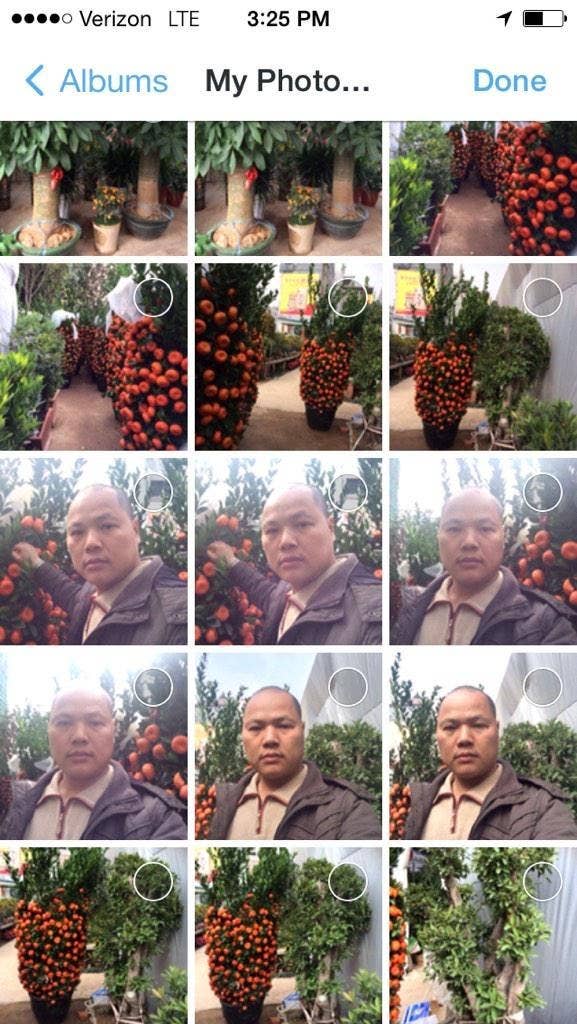 For the next month, more pictures kept on showing up in my stream. It was pretty weird but I got used to it. It was exciting going into my photo stream and seeing what he had done that day.
It was like our ~clouds~ crossed and he was my long-lost brother or other dimension partner in crime. It was cool.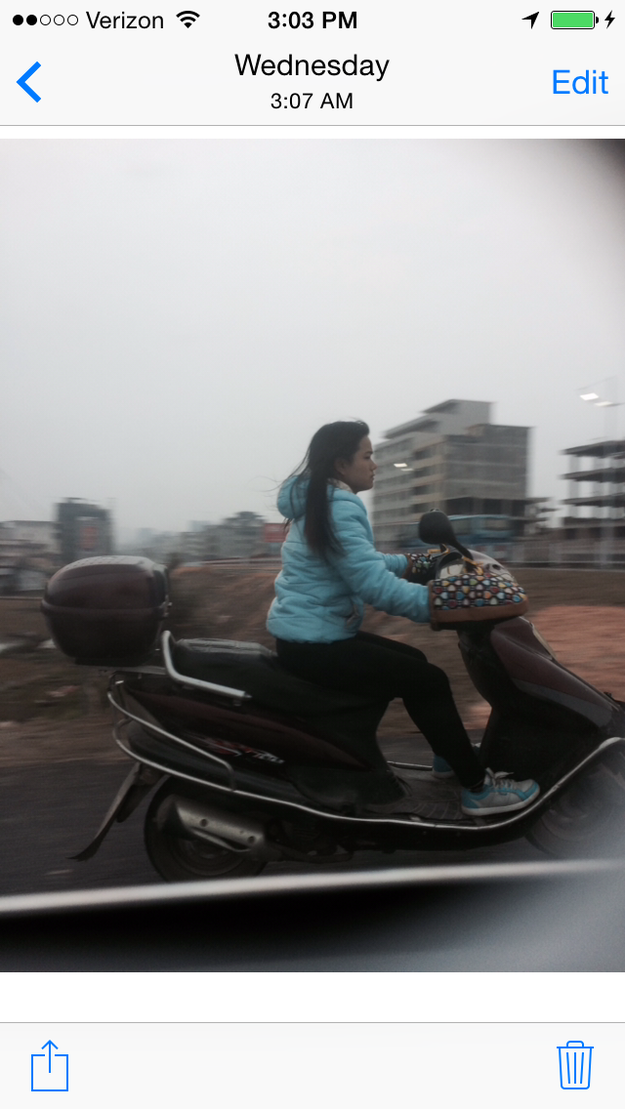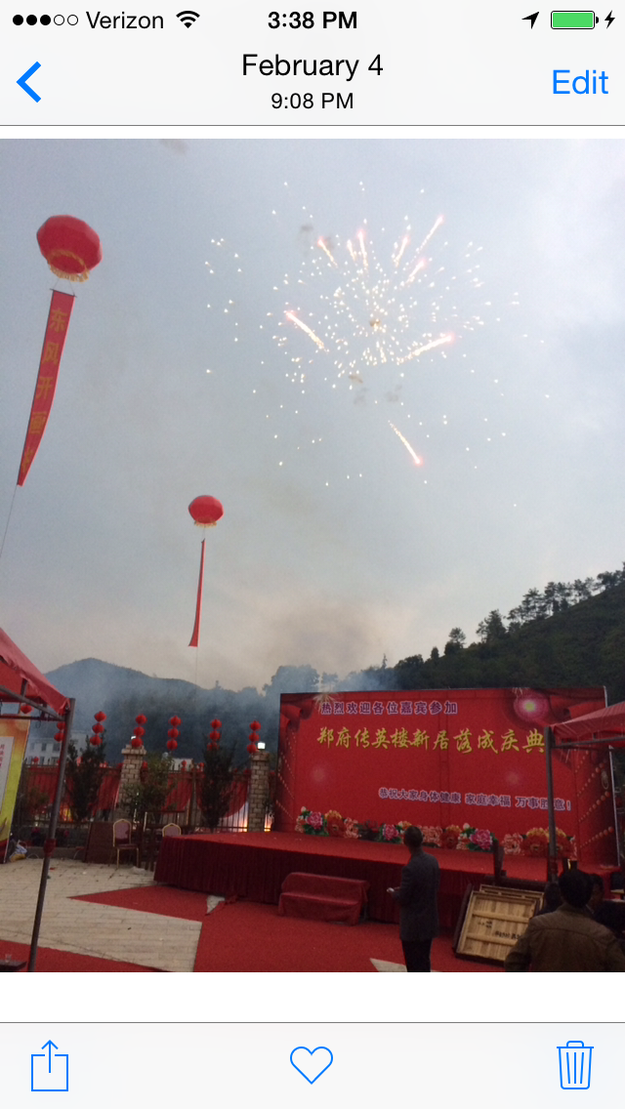 And then I found out what was really happening.
I was talking to a friend of mine about Orange Man's pictures showing up on my phone. He asked me if my phone was stolen recently. It was. Not recently, though. My phone was stolen OVER A YEAR AGO from a bar in the East Village.
My friend said most stolen iPhones end up in China.
My stolen iPhone ended up in China.
I went to the Apple Store and, sure enough, there was my old iPhone on the iCloud. Orange Man's pictures were showing up in my stream because my iCloud was still connected.
I deleted the phone and that was it.
Then the story spread to China.
I wrote this article for BuzzFeed and then I started getting TONS of tweets from people in China.
They were helping me find Orange Man.
Chinese Netizens, as they call themselves, had found my BuzzFeed story, translated it, and put it on the Chinese version of Twitter, Weibo.
It was blowing up.
They pretty quickly found where the pictures were taken.
That's right here: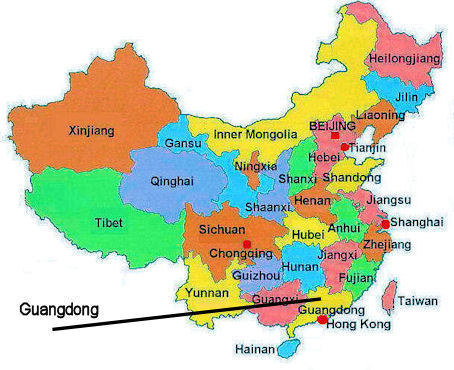 More specifically, they found the city.
That's it right here: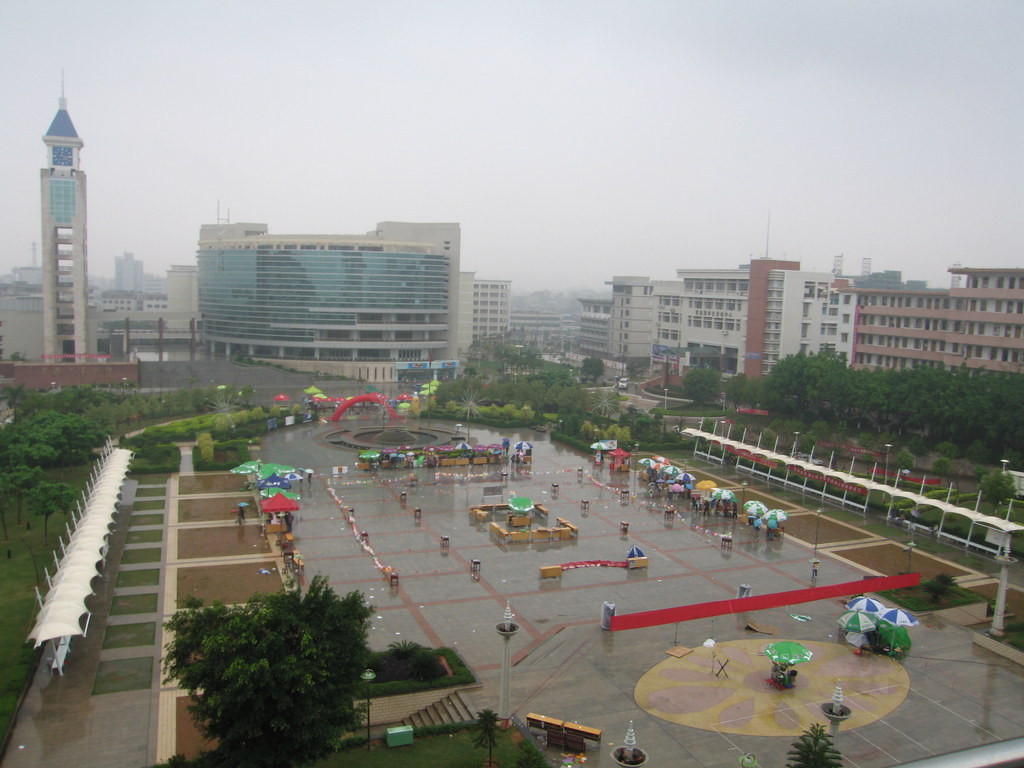 But they still couldn't find him.
My favorite messages were people saying how romantic the story was. They said it was like a fairy tale and perfect for the Chinese Spring Festival.
Other people said he was my long lost brother.
It was seriously overwhelming.
Someone even offered to buy him a new phone!
Then they found him.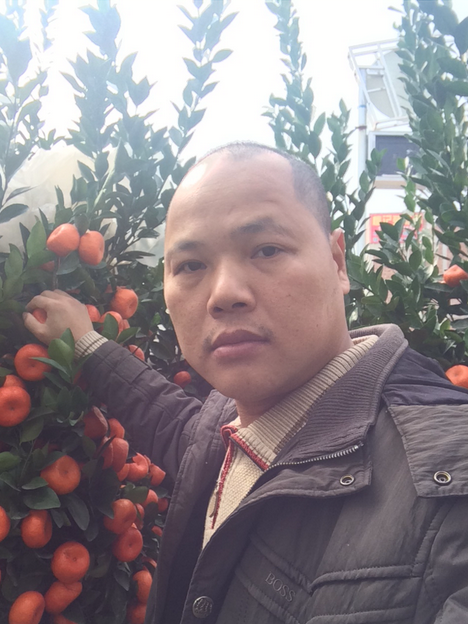 They posted a picture of my phone. THIS IS MY PHONE! THAT IS (BASICALLY*) MY NUMBER!
*That's not exactly my number. It's a couple digits off but same area code and everything. It has to be it.
Apparently Orange Man's nephew heard about the story and posted pictures of my phone and pictures of his uncle on Weibo.
Orange Man and my phone have been found, and now they're trying to set us up.
Someone who works for Weibo named Justin reached out to me.
We started messaging with each other and that's when I really found out Orange Man's deal.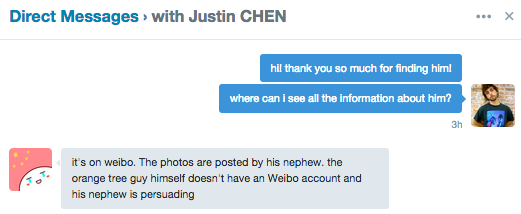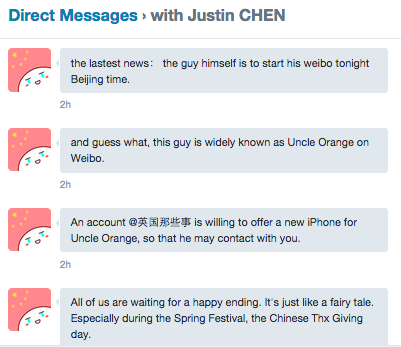 I also found out he wants to be called "Brother Orange" not "Uncle Orange" and that I'm invited to his house for local food.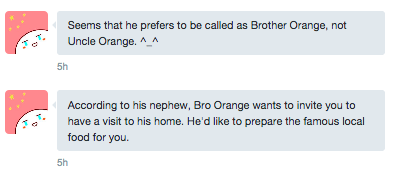 And that's where we're at. We're literally on opposite sides of the world, so when he's awake, I'm sleeping. We'll see how this plays out.
So, this morning I created a Weibo account and Jesus Christ, it was overwhelming.
I released a "statement" and in minutes thousands of people had already read it.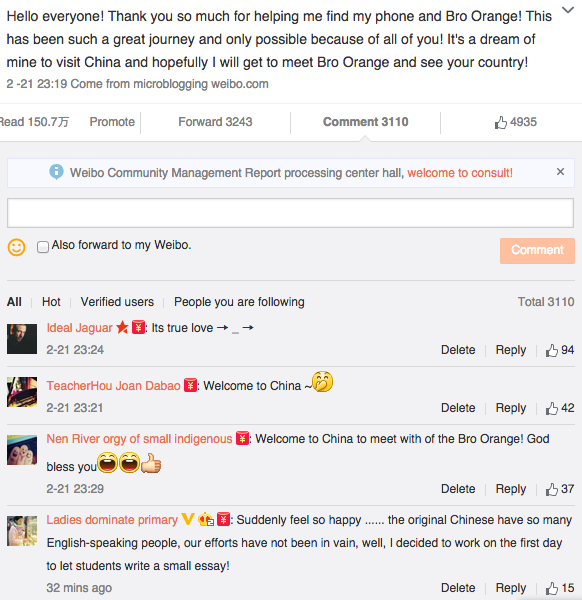 Thousands of comments are being posted to the thread.

And honestly, all of them are pretty incredible.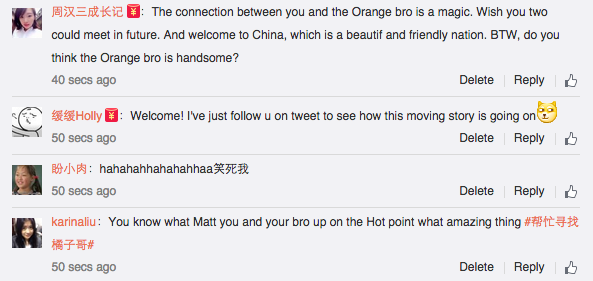 WHAT IS EVEN GOING ON!?

Then I was sent Bro Orange's profile.

He also released a statement. This is the translated version, so obviously it's a little confusing but you can figure it out.

As of right now, over 22 MILLION PEOPLE on Weibo have read the story.

Things are getting crazier and more real.
Like, I'm actually famous in China.
Over 30 MILLION PEOPLE have read the story!
And at one point, my name was No. 1 on Weibo's trending topics.
It was being searched more than any other thing.
People from all over China are offering to be my tour guides and translators.
While some others are also just tweeting emoji oranges at me (lol).
There are even pictures of Bro Orange looking at my Weibo page!
Speaking of Bro Orange, I'm one step closer to going to China and actually meeting him. THIS IS HAPPENING.
I posted a message directly to him.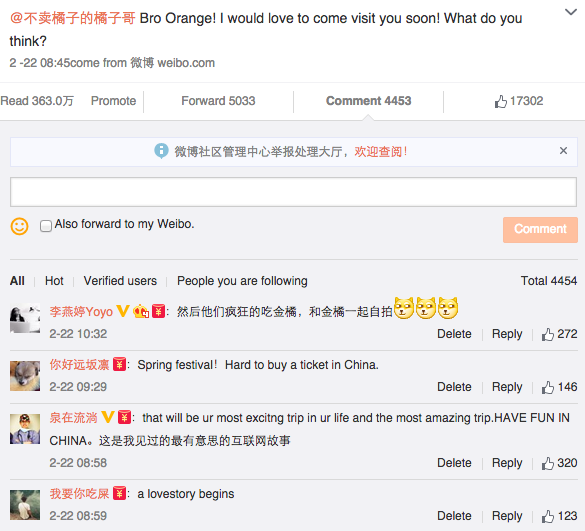 He responded with a formal invitation.

I accepted, and within minutes there were thousands of views and hundreds of comments. IT'S CRAZY.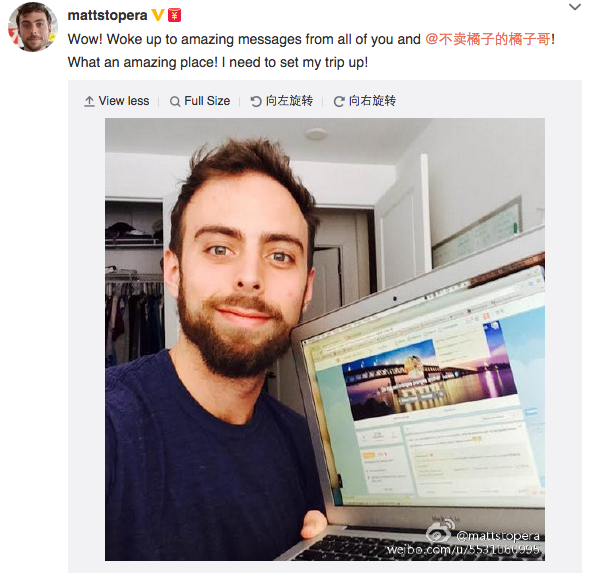 This is really fun.
The story has been read over 60 million times on Chinese social media.
And everything is still completely insane.
Like really crazy.

One of the coolest things about this whole thing is all the Chinese people signing up for Twitter and Facebook because of the story.

It's truly ~bridging boundaries~
I can't believe this is happening.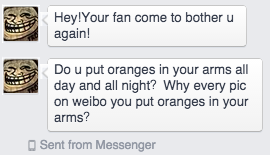 The comments on Weibo have been hilarious and great. I've been getting thousands of new followers every day. It's insane.

Again, this is my life.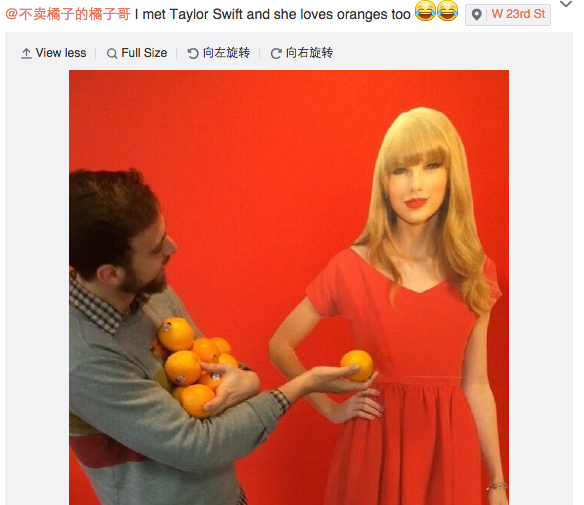 THIS IS MY LIFE.

In even bigger news, I've almost finished planning my trip to meet Bro Orange.
I've been taking a bunch of pictures with oranges because that's what I do these days. In this picture, I asked him when a good time would visit.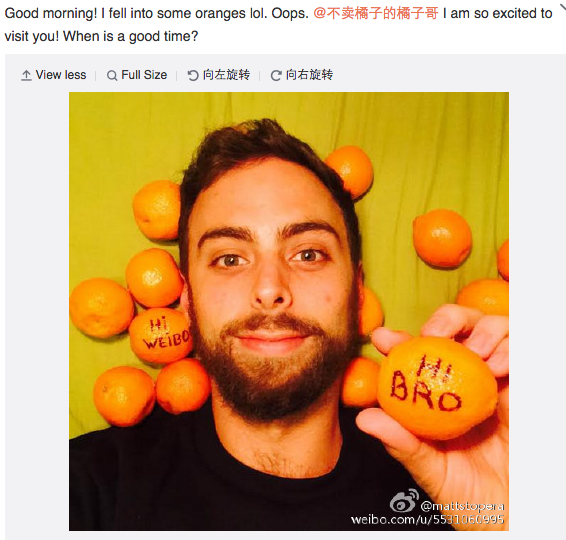 Bro Orange responded with a video wishing me a happy new year. He said the Chinese Lantern Festival would be the perfect time to visit. That's on March 5.
BUT UNFORTUNATELY, I couldn't get a Chinese visa in time.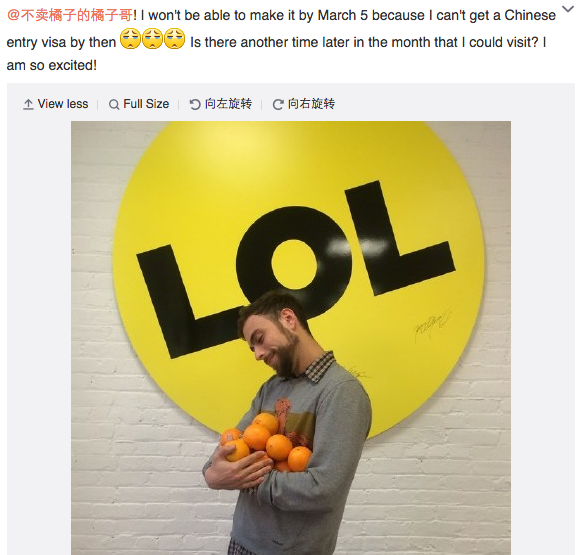 So, I recommended another date: March 18.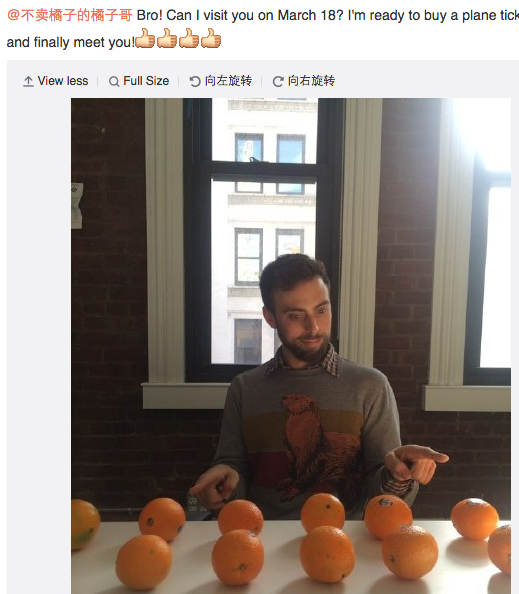 Today he responded: Yes.

Me and Bro Orange will meet on March 18 in Meizhou, China.


I finally made it and it is crazy. EVERYONE showed up at the airport to meet me.
BRO ORANGE HAD A WELCOME SIGN FOR ME.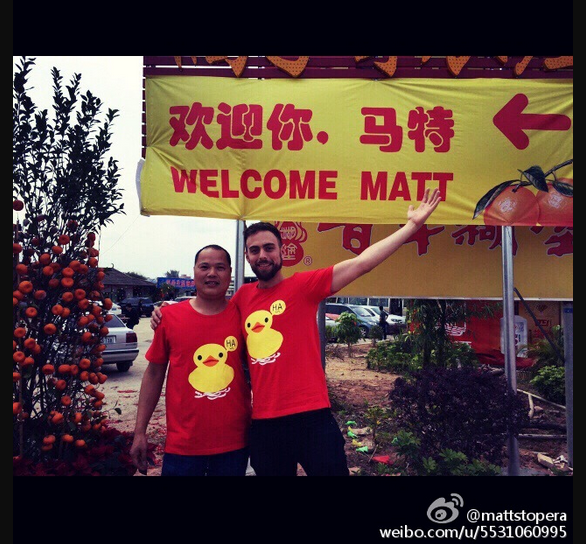 On my first day here, Bro Orange and I went everywhere together.
We took a mud bath together (obvs).
Everyone was pretty into it.
And we planted a tree together.