As New York City and the world grind to a halt, thankfully some things have gone on as normal. The truly ESSENTIAL projects like...
1.
This luxury condo building that no one can afford and will be vacant for years:
2.
The construction of a $100 million townhouse we ALL need in these difficult times:
3.
This future half vacant WeWork we can all rally around:
4.
Another life-affirming mall in beautiful Hudson Yards:
5.
A residential building that will be lauded by the mayor as more "affordable housing" when only .7% of the building was reserved for that: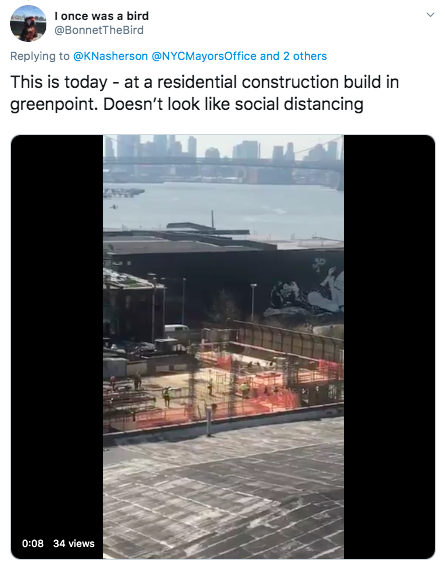 6.
Another Chase Bank the neighborhood can call its very own:
7.
In times like these, we need more condos:
8.
We need more private residences for Ross from "Friends" to live in:
9.
WE NEED CONDOS!!!
10.
Thank you, New York, for realizing what's important:
11.
For keeping the heart and soul of this city alive:
12.
These luxury buildings are New York City tough!
13.
A virus can't stop another CVS from being built!
14.
No, in a time like this, people need hope. They need buildings with a waterfall in the lobby:
15.
Thank you, New York, for proving that we don't stop for anyone.