Embodying everything timeless and tasteless about the early 2000s, Coyote Ugly never quite received the critical acclaim and praise it rightfully deserved. Unlike more "critical darlings" of the same time period, like American Beauty (plastic bags lol), Cast Away (volleyballs, WILSOOOON, who cares, etc.), and My Big Fat Greek Wedding (blah blah blah JUST SHUT UP), Coyote Ugly actually stands the test of time.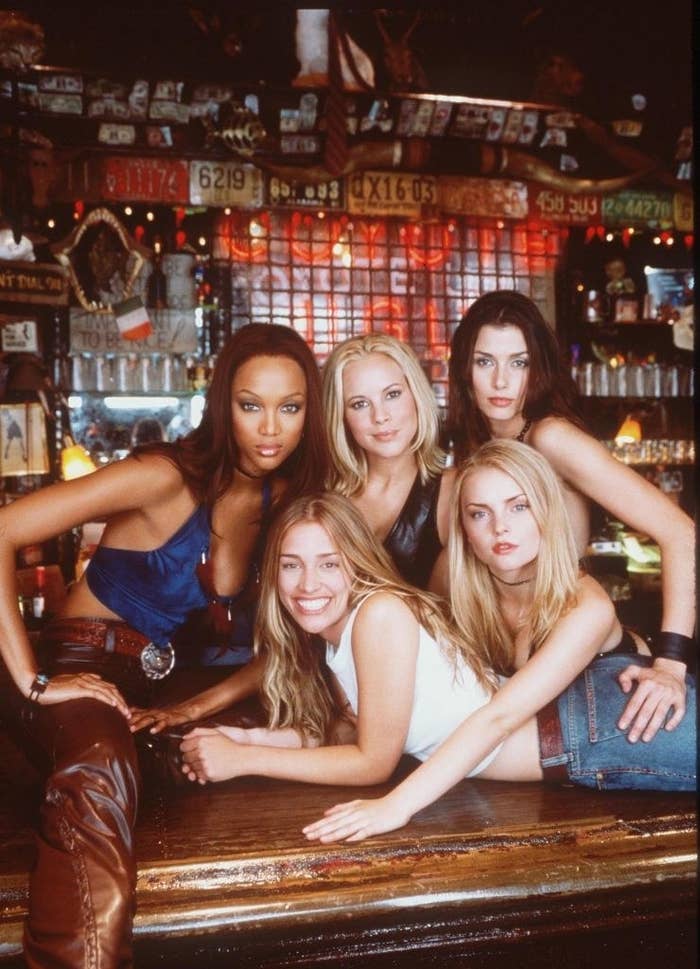 In honor of its 20th anniversary, let's revisit why it has proven to be one of the best movies of the 21st century.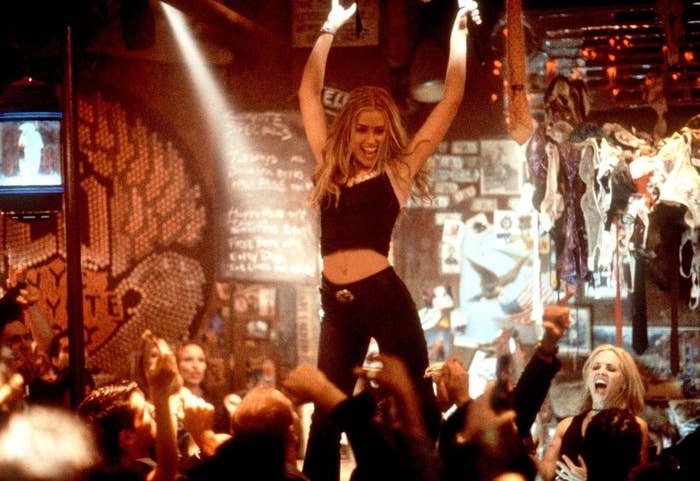 First of all, the movie was perfectly cast.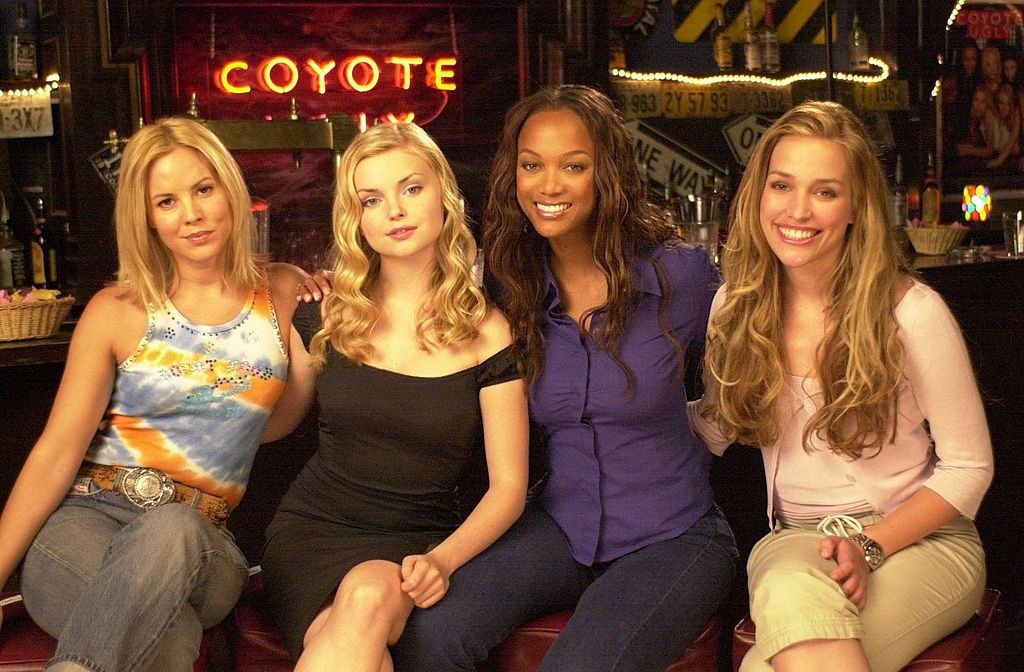 You have Piper Perabo (just her name alone is fun to say) starring as Violet.
And then you have Tyra Banks during the "Peak Tyra" era. Coyote Ugly is considered, by me and most homosexuals, as Tyra's most iconic acting role.
Although she probably only has four minutes of actual screen time, those four minutes are some of the best of the film. The ketchup scene alone was at least MTV Movie Awards–worthy. John Goodman also is perfect as an overbearing 1990s father. He does a stellar job at playing a misogynistic adult baby who literally can't take care of himself. He depends on his daughter to feed, groom, and dress him. Now let's talk about the story.
Piper decides she has enough of her dumpy dad and leaves him to follow her big dreams in the big city to become a singer.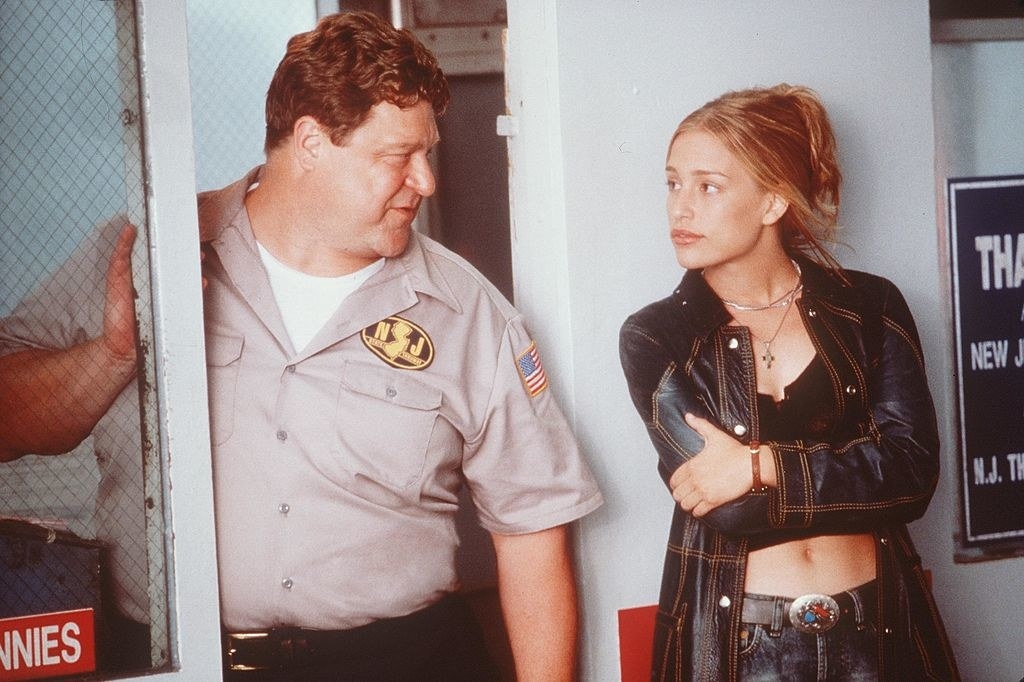 She moves to New York and, like most people after their first month in the city, realizes that it's not all acai bowls and frozen hot chocolates. That's when Violet meets Lil (great name). Lil is a self-proclaimed "cast-iron heartless bitch." She has my heart immediately.
Lil is one of the many highlights of this film. She's a woman of words and great sayings. She calls penises "2-year-old children." So, Lil gives poor, sad, frozen hot chocolate–less Violet an audition. She names her "Jersey."
That's when the film really ramps up.
Violet goes to the bar for the first time and we see what the girls can do with a pitcher of water.
"IS THIS A CHURCH MEETING OR IS THIS BAR," Tyra screams.
The dialogue in this movie is great.
After her first night, Piper and her new friend, Cammie, "the Russian tease," go shopping for a new wardrobe. That's when we really see just how hard the Coyote Ugly costume designers worked.
There's also Kevin, the extremely hot Australian dude with a butt chin. He plays a really convincing hot guy with an Australian accent.
Kevin and Violet meet at the bar but have a bad night after he lies about music industry connections. He proves he really is just another hot guy with an Australian accent.
Violet runs away. She plays coy. "If you want to see me again, you'll figure it out," she says.
Meanwhile, Violet is becoming a budding songwriter. She plays on her roof because this is a movie.
So, Kevin reappears while Violet is working. He makes up for his earlier faults by auctioning himself off. The middle-aged women at the bar are particularly horny.
There are gratuitous shirtless scenes of him on the bar. The director really knew what their audience of horny middle-aged women and baby gays wanted! So, we suddenly like Kevin again. Violet and Kevin watch the sunrise on the water, which is actually impossible, but who cares, it just works. Finally, they end up doing it in front of cardboard cutouts of Bill Clinton and Dharma from Dharma & Greg.
He wakes up like this... ...and then they naked play the keyboard together. Then there's drama. Then her dad gets hit by a car. Then there's Johnny Knoxville. After overcoming all that drama, Piper finally has the confidence she needs. We watch her conquer her biggest fear of playing in front of people. YES, PIPER, YES! She gets a record deal. LeAnn Rimes records her song. All of her dreams have come true.
LeAnn Rimes comes on the bar and performs "Can't Fight the Moonlight," which is the most underrated and under-appreciated motion picture anthem of the past 20 years.
Violet joins her and everything is perfect.