Exciting news! Someone is selling Britney Spears' grocery lists on digital bidding website eBay! The shopping lists can best be explained as "cool," "urban," and even a bit "artsy fartsy." All the foods are so endearing! She really loves her gay boys!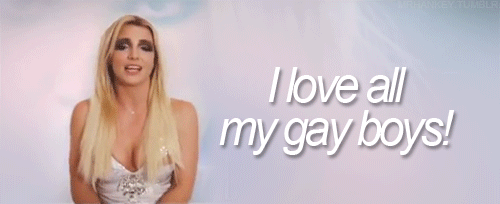 The listing of five lists (so many lists!) comes complete with stains and wrinkles, just tempting you to SNIFF!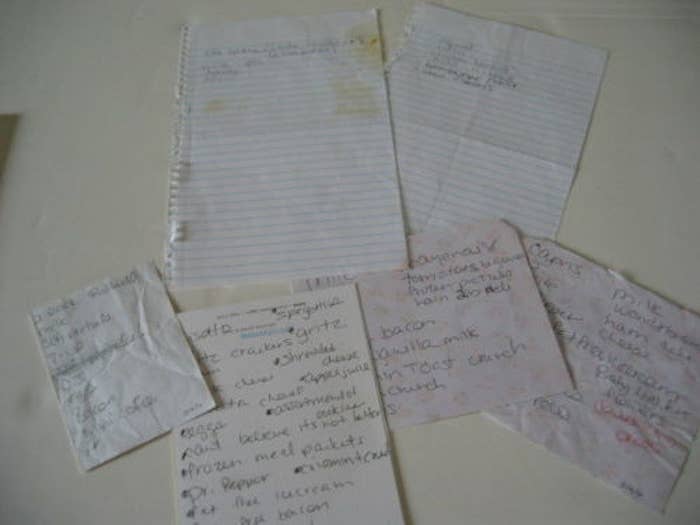 They're written on the back of calendar cards. One of them say, "Brothers & sisters are as close as hands & feet." The accuracy of it all!
The seller says: "THESE CAME FROM A WELL RESPECTED MUSIC MEMORABILIA COMPANY AND ARE 100% GENUINE I WILL INCLUDE A COPY OF THE LISTING PAGE GIVING A GENERAL DESCRIPTION OF THE LOT." Basically, they must be real!
FURTHERMORE, these lists appear to be authentic because the handwriting is very similar to Britney's. See notes from Britney below: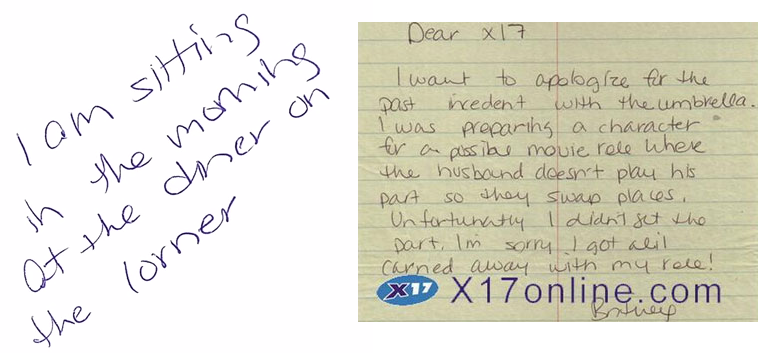 NOW, THE GROCERY LISTS!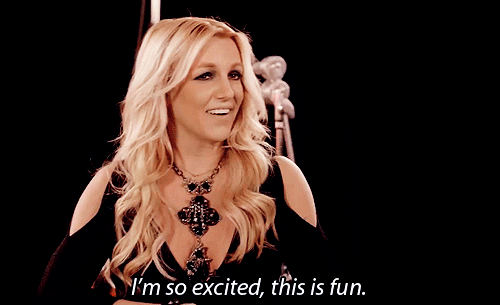 One of the list contains the items vanilla fat-free ice cream, "cinamin rolls" (that spelling <3<3<3), "baby pizzas," Red Bull, and "double icing" Oreos.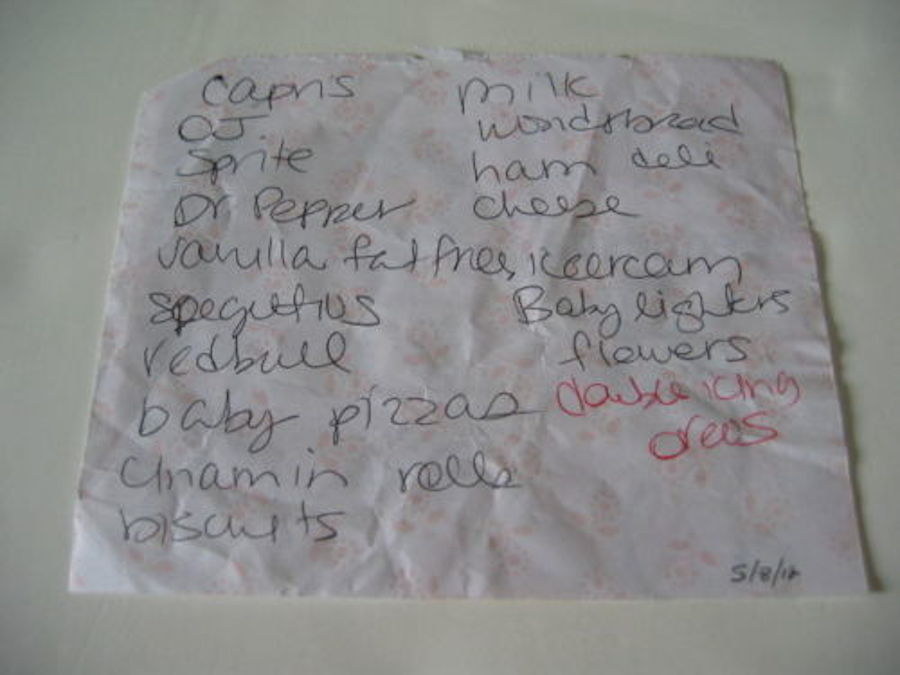 Another has: shredded cheese, "gritz" (WITH A "Z"), fat-free bacon, and baby ice cream Drumsticks.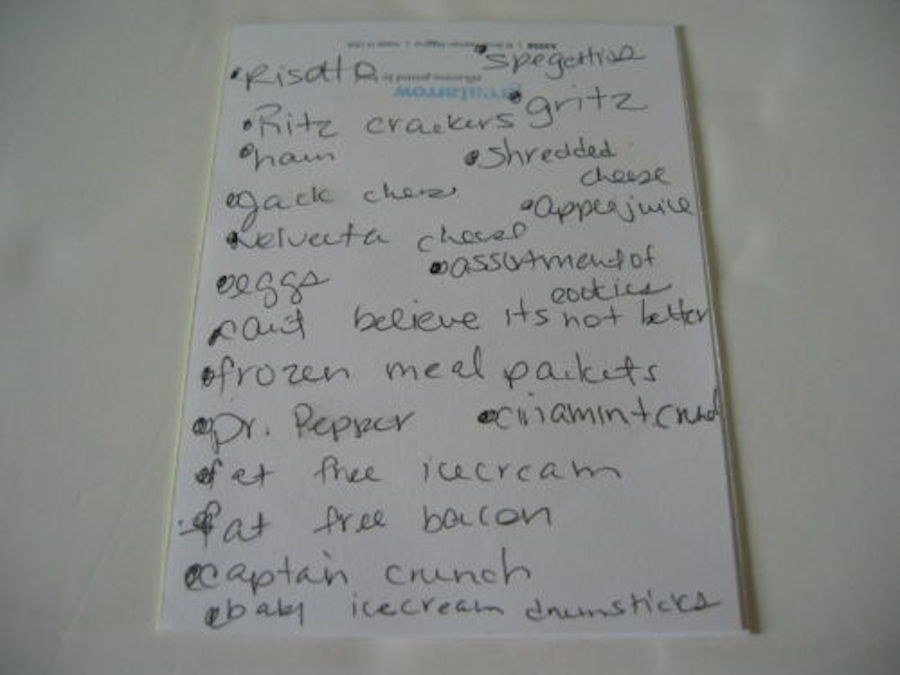 The third has frozen pretzels and some other shit.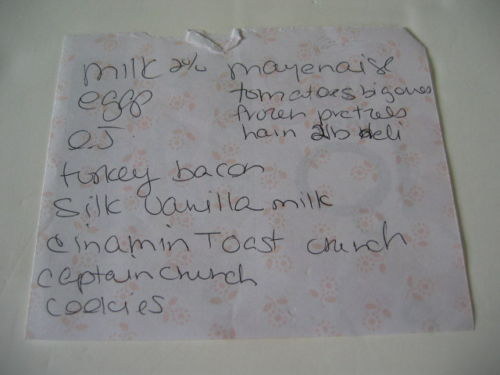 The lists can be bought on eBay for $59.95 each. Get them before it's too late!