Billboard Posted A Controversial Rock Songs Of The Decade List, People Got Really Mad, And The Lead Singer Of Imagine Dragons Responded Exactly How He Should Have
We love a Dan Reynolds moment.
This tale of internet outrage begins when Billboard tweeted their top rock songs of the decade list.
As you can see, it's basically just Imagine Dragons and Twenty One Pilots with a sprinkling of Panic! At The Disco, The Lumineers, and the song straight people lose their goddamn minds to at weddings, "Shut Up And Dance."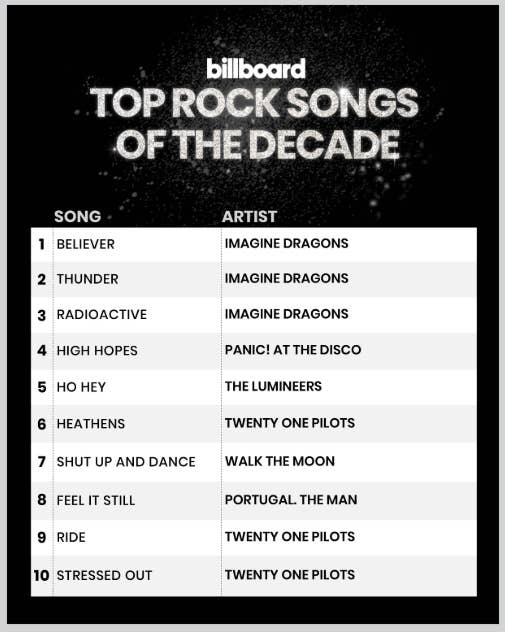 Because everyone loves to yell at each other on the internet nowadays, people were very upset and very vocal about it.
Most of the outrage was pointed at the band who had the top three songs of the decade, Imagine Dragons.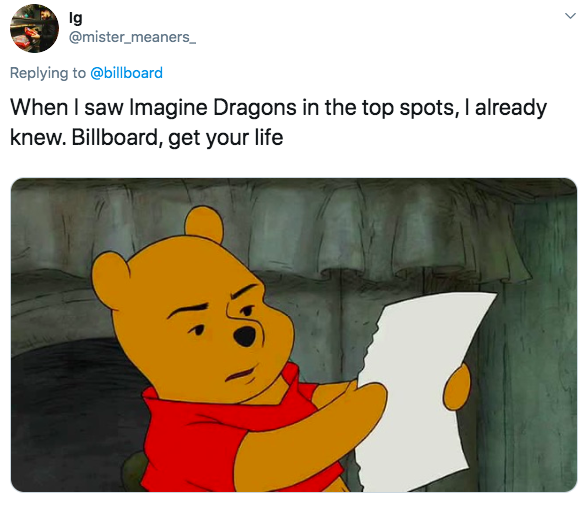 That brings us to Dan Reynolds: iconic straight ally, overall beautiful human being, and the lead singer of the Imagine Dragons.
Dan caught wind of this Billboard chart controversy and reacted exactly how most of us would have reacted if our band had three of the top 10 songs of the decade:
Happy New Year!