As we all know, it's common scientific knowledge that face masks slow the spread of the coronavirus.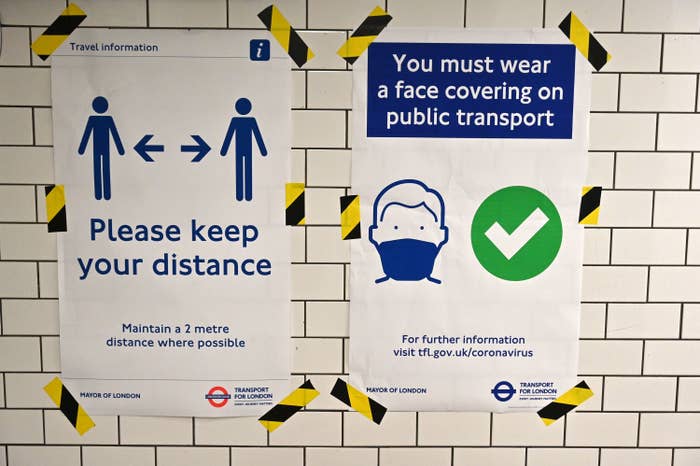 But some people, regardless of the science, don't seem to agree.
Anti-mask protests have been popping up around the US in response to states, cities, and counties implementing mandatory mask orders.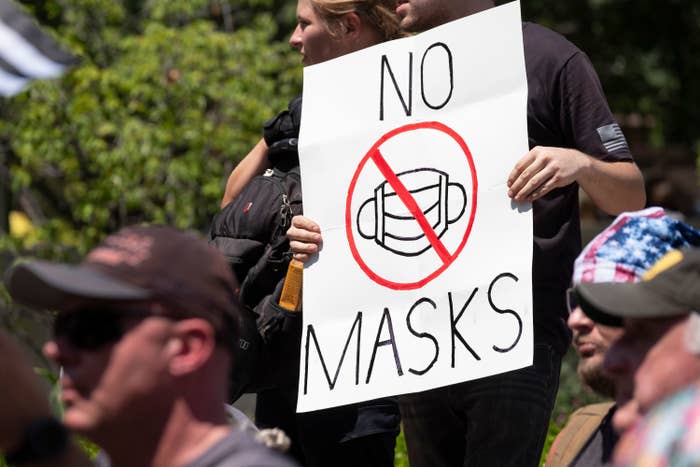 Here's what some of those look like:
1.
At the beginning of July, there was a mask burning in Boise, Idaho.
2.
Participants dangled face masks over a small fire like marshmallows.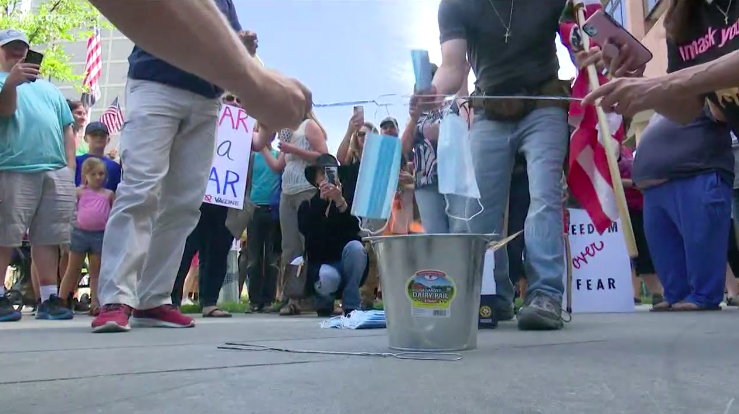 3.
This woman wore a shirt that said "unmask yourself" with what appears to be a picture of a chihuahua or a small dog on it.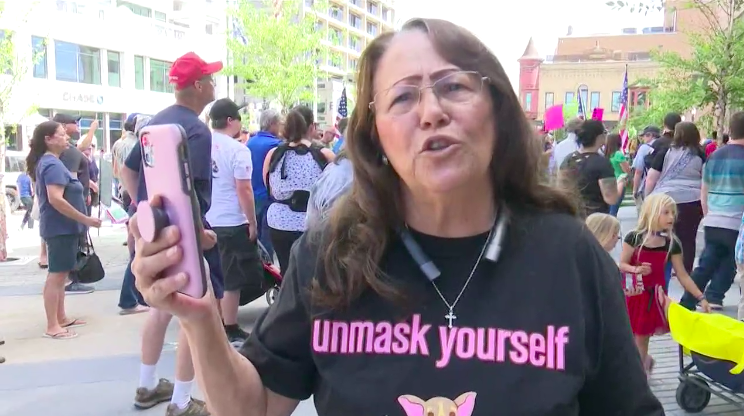 4.
At another protest a few weeks later, a group of people in Meridian, Idaho protested a potential mask mandate.
5.
At that anti-mask protest, this person held a sign that said "Protect Our Children."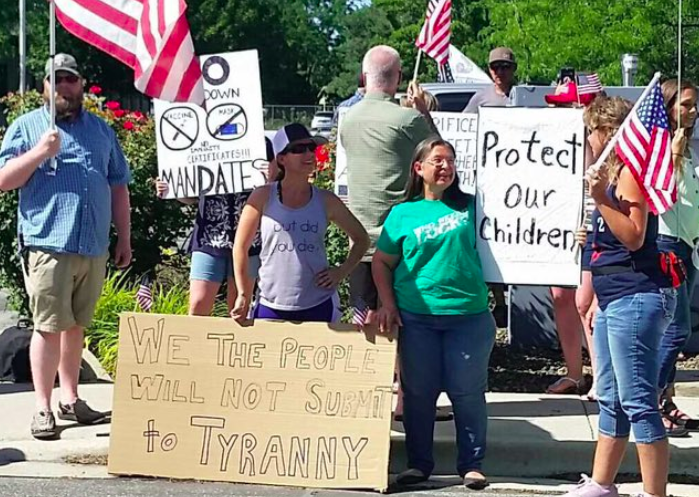 6.
At the end of June, there was an anti-mask protest in Scottsdale, Arizona. These people brought a "Let me breath!" sign.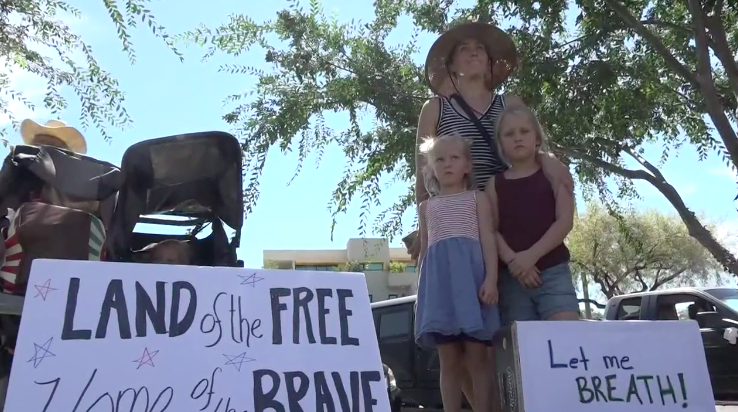 7.
Another person brought a "#MuzzleMeNot" sign.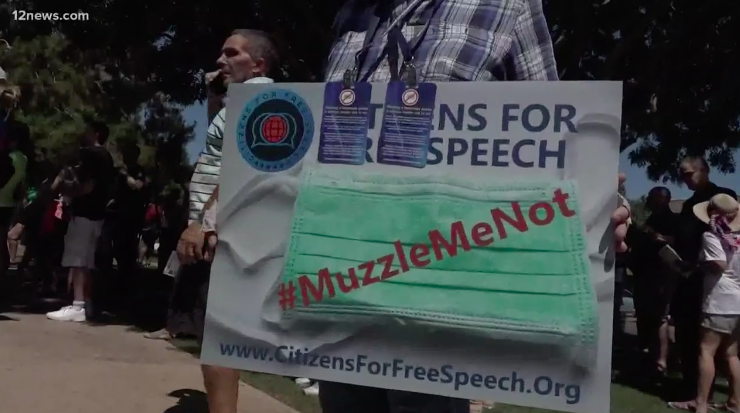 8.
A "My Choice, Not Yours" sign.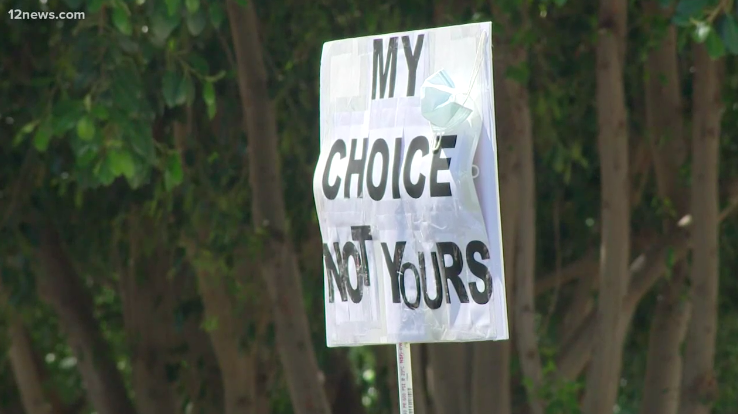 9.
A sign that says masks violate religious freedom.
10.
And a "No masks, Yes to freedom" sign.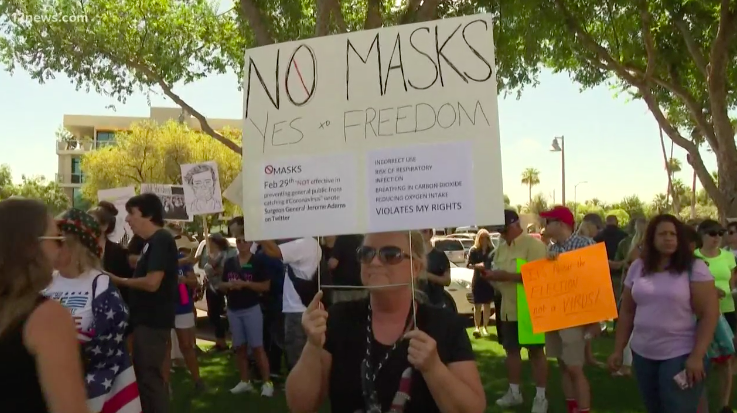 11.
Anti-mask protests have been happening more often in Florida lately. For example, there was an anti-mask demonstration at a "grilled cheese bar."
12.
In Stuart, Florida, 100 people waved flags while holding "I Will Not Comply" signs.
13.
At another small protest in Martin County, Florida, a man wore a face mask with the mouth cut out from it.
14.
This past weekend, there was a protest in Columbus, Ohio.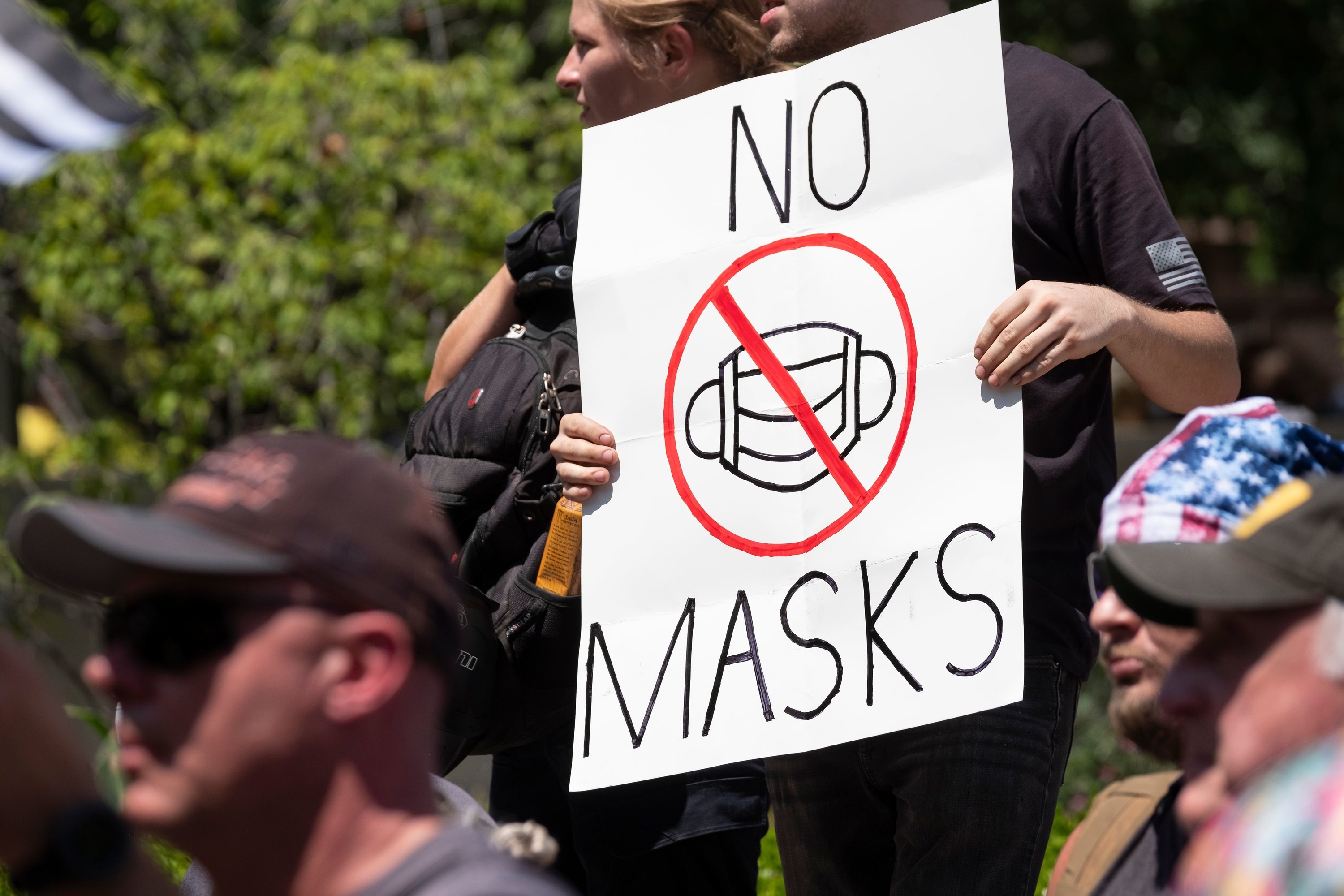 16.
This person brought a sign advocating for no mask rules and no social distancing in schools.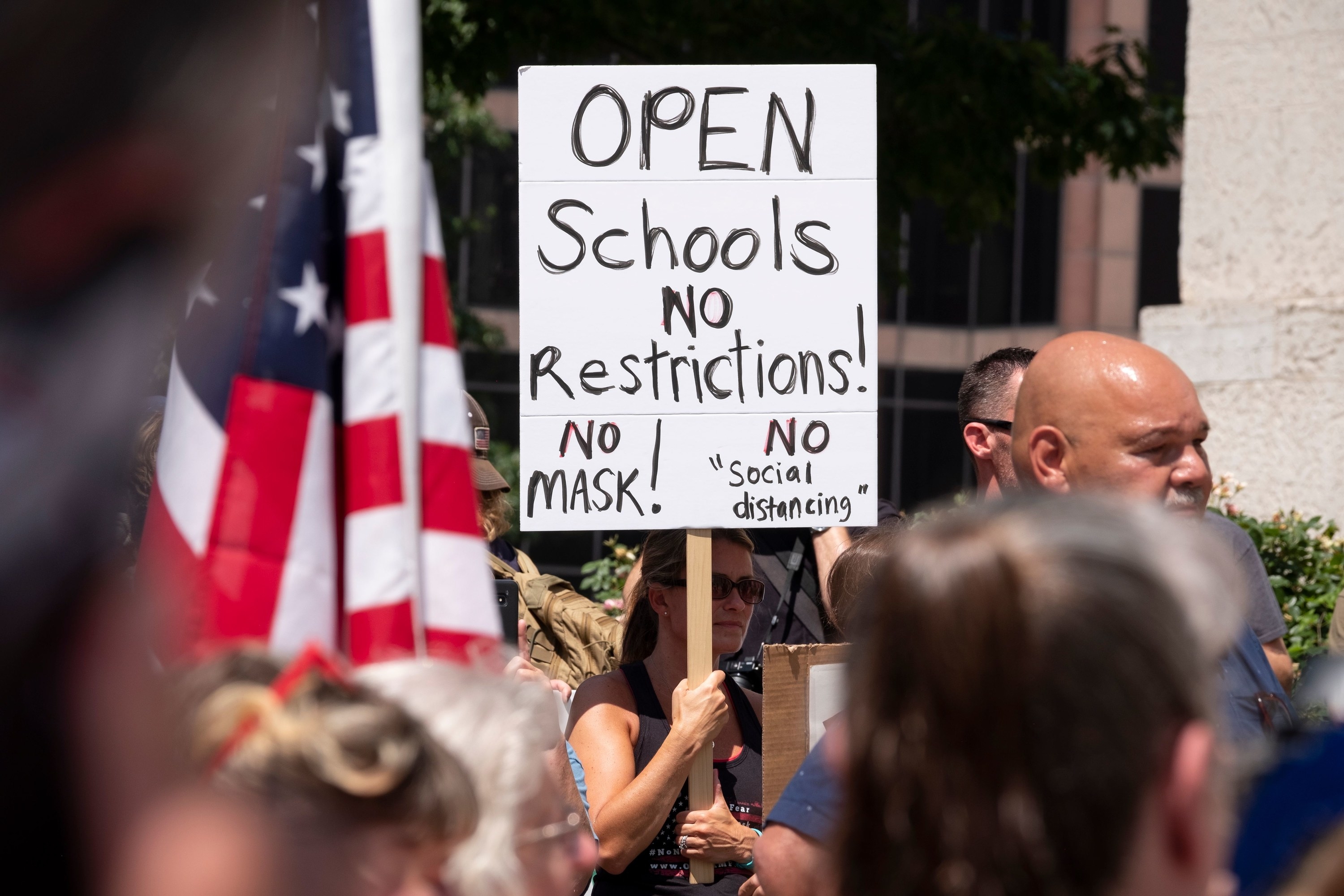 18.
This person brought a "Let Kids Be Kids" sign. Another person held up a face mask with "Censored" written on it.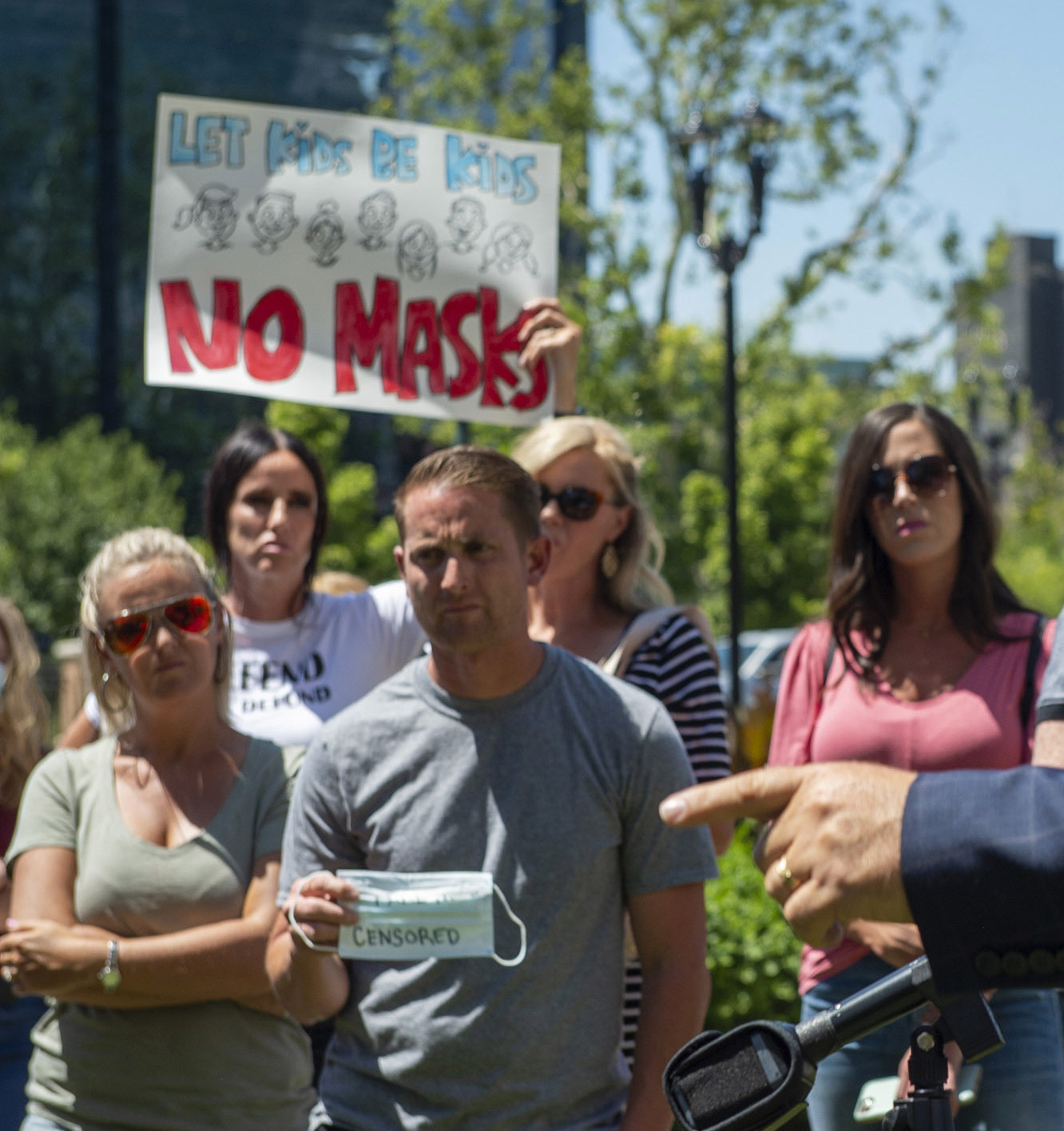 19.
There have also been small anti-mask demonstrations in Chattanooga, Tennessee.
20.
In Las Vegas, there was a protest where a person made a sign that said "Slaves Wore Masks."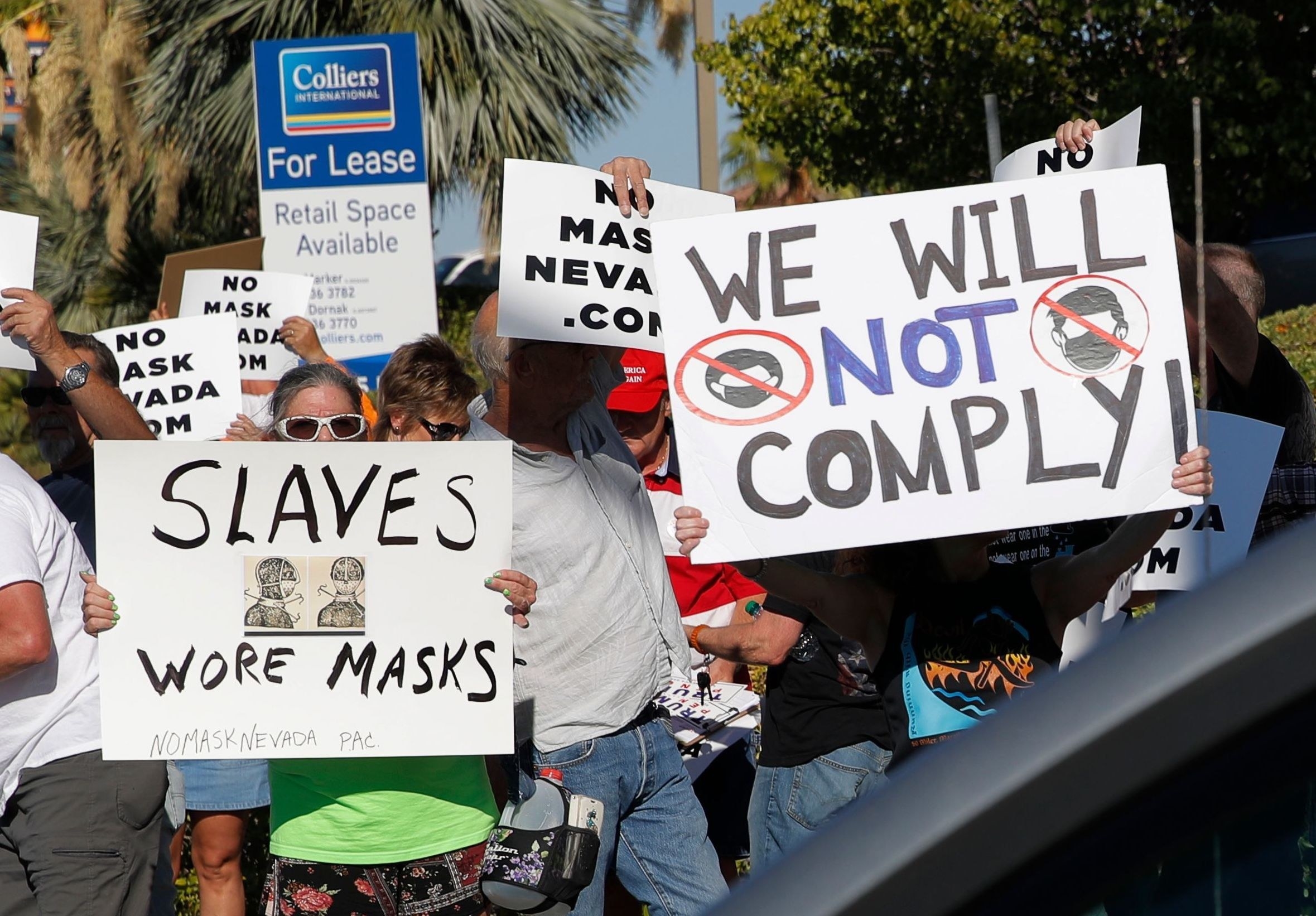 21.
A few people showed up to protest face masks in Tulsa, Oklahoma.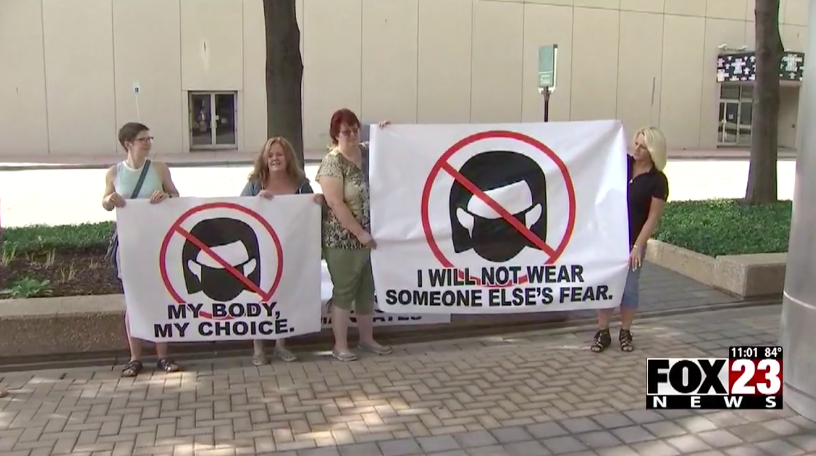 22.
In Indianapolis, there was an anti-mask rally where this person wore a face mask that said "obey conform."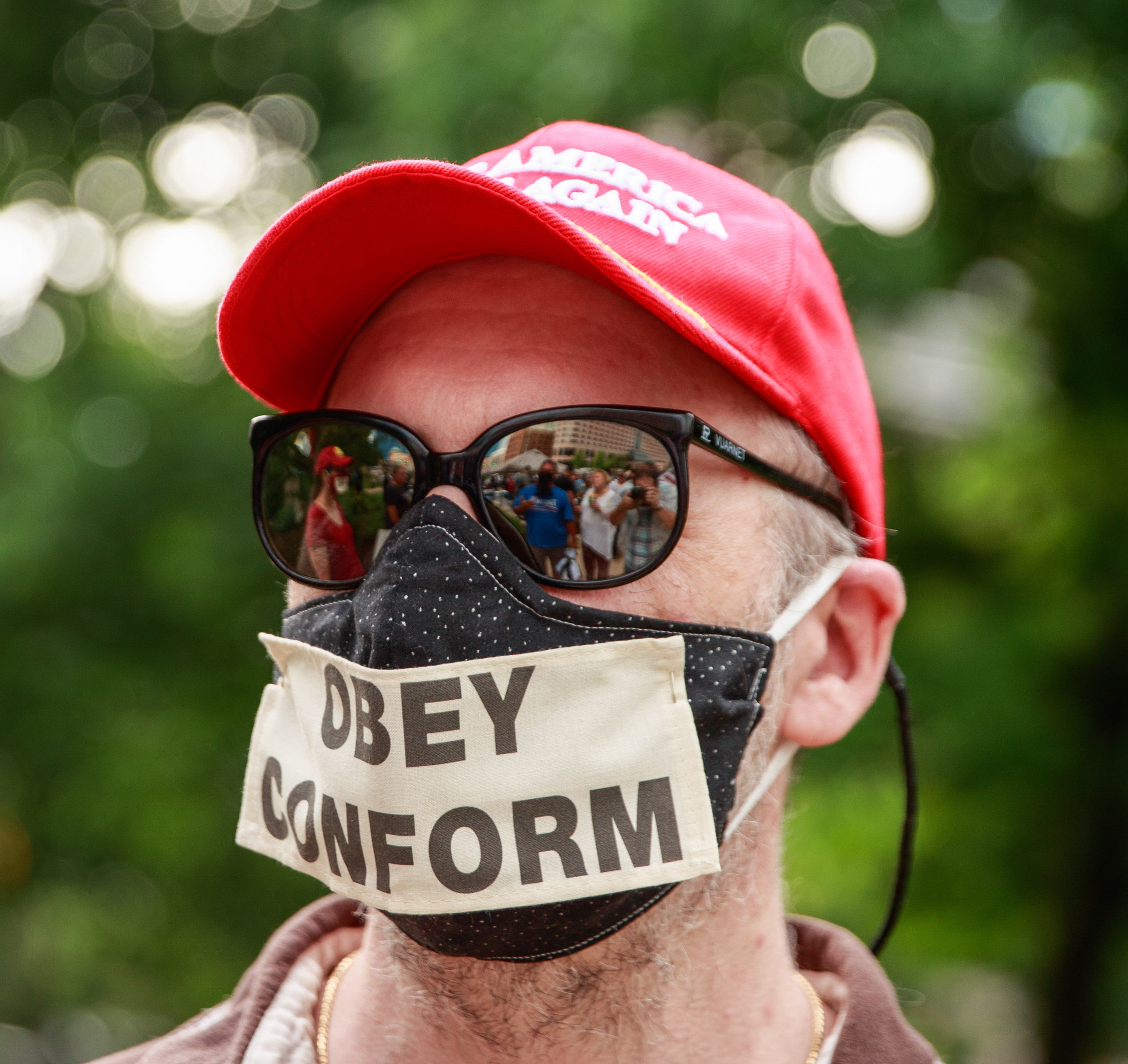 23.
At the same anti-face mask rally, this person wore a mask that said "This is a mind control device."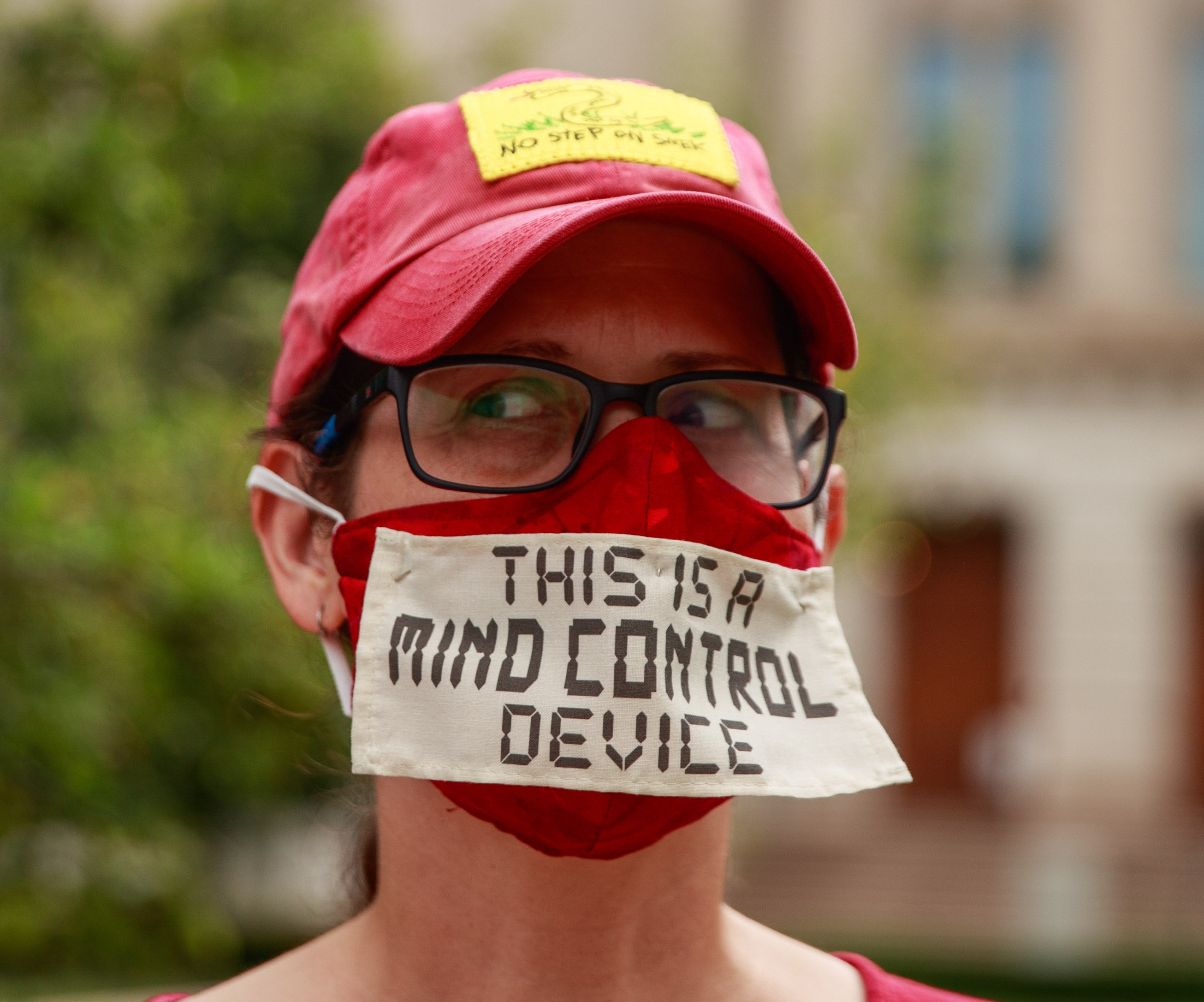 24.
This person wore a tin foil hat that said "I used to stand out in a crowd..."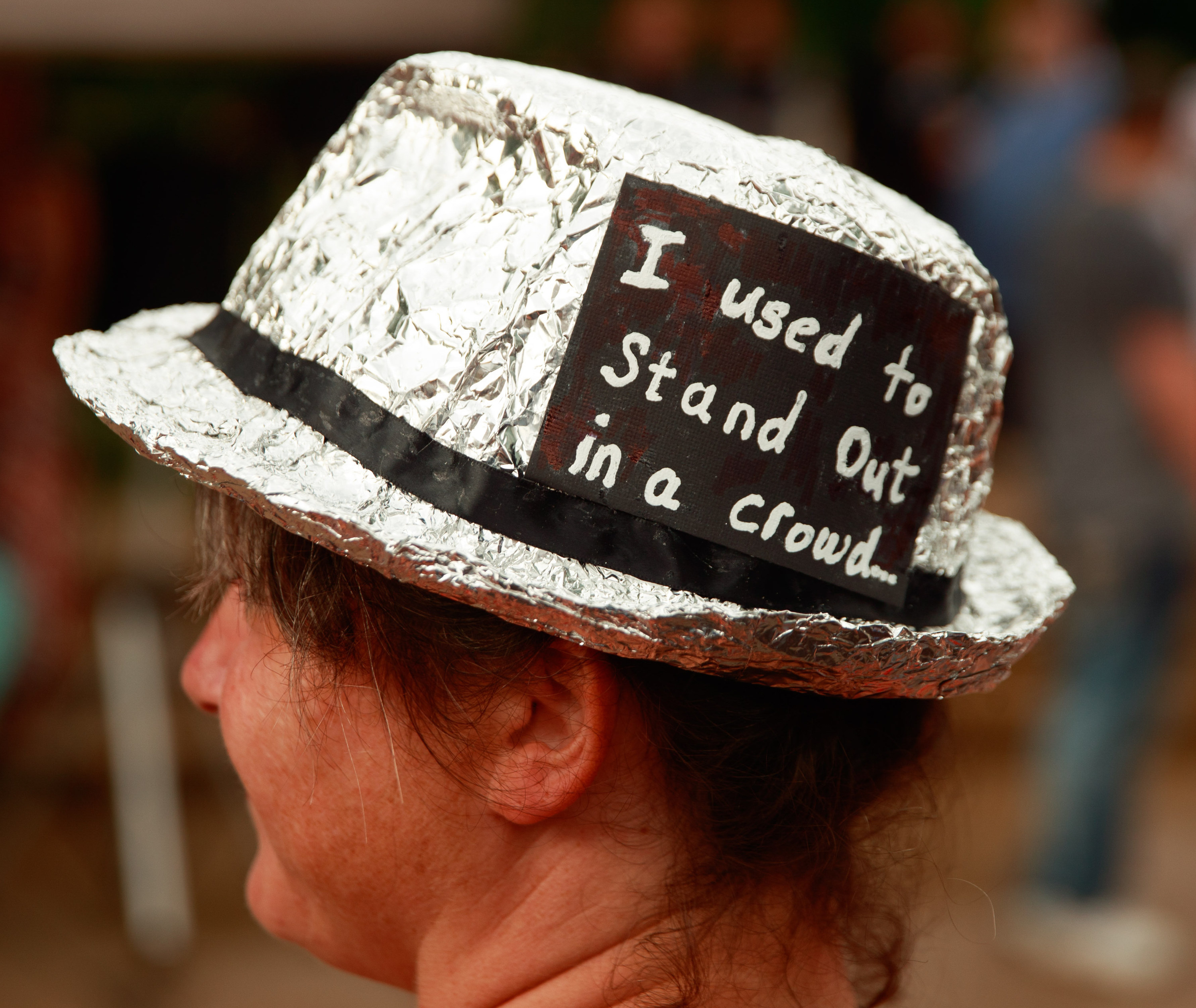 25.
This person brought their gun to the anti-face mask Indianapolis rally.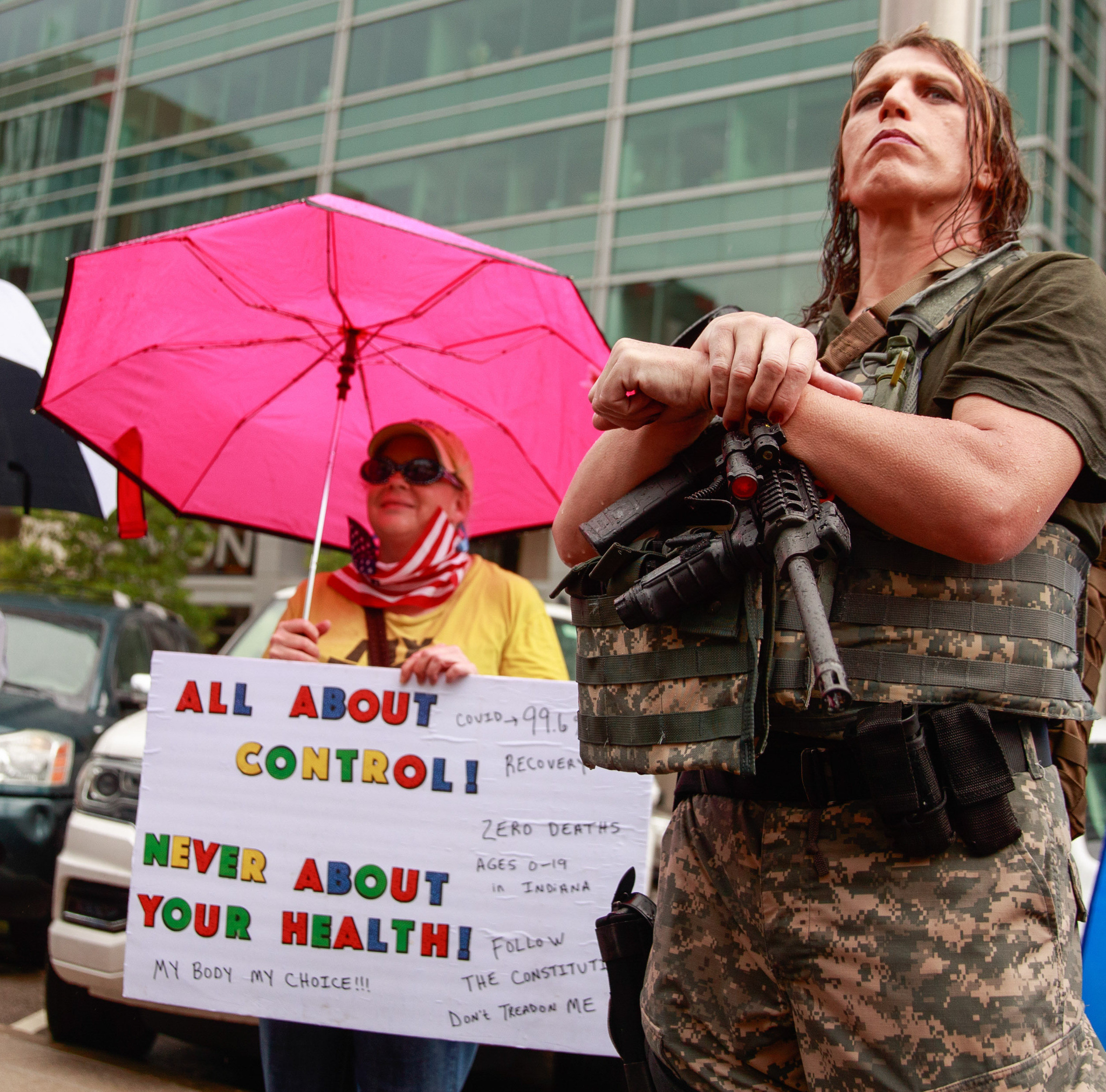 26.
These people taped a "fear is the real virus" on the Indiana Statehouse.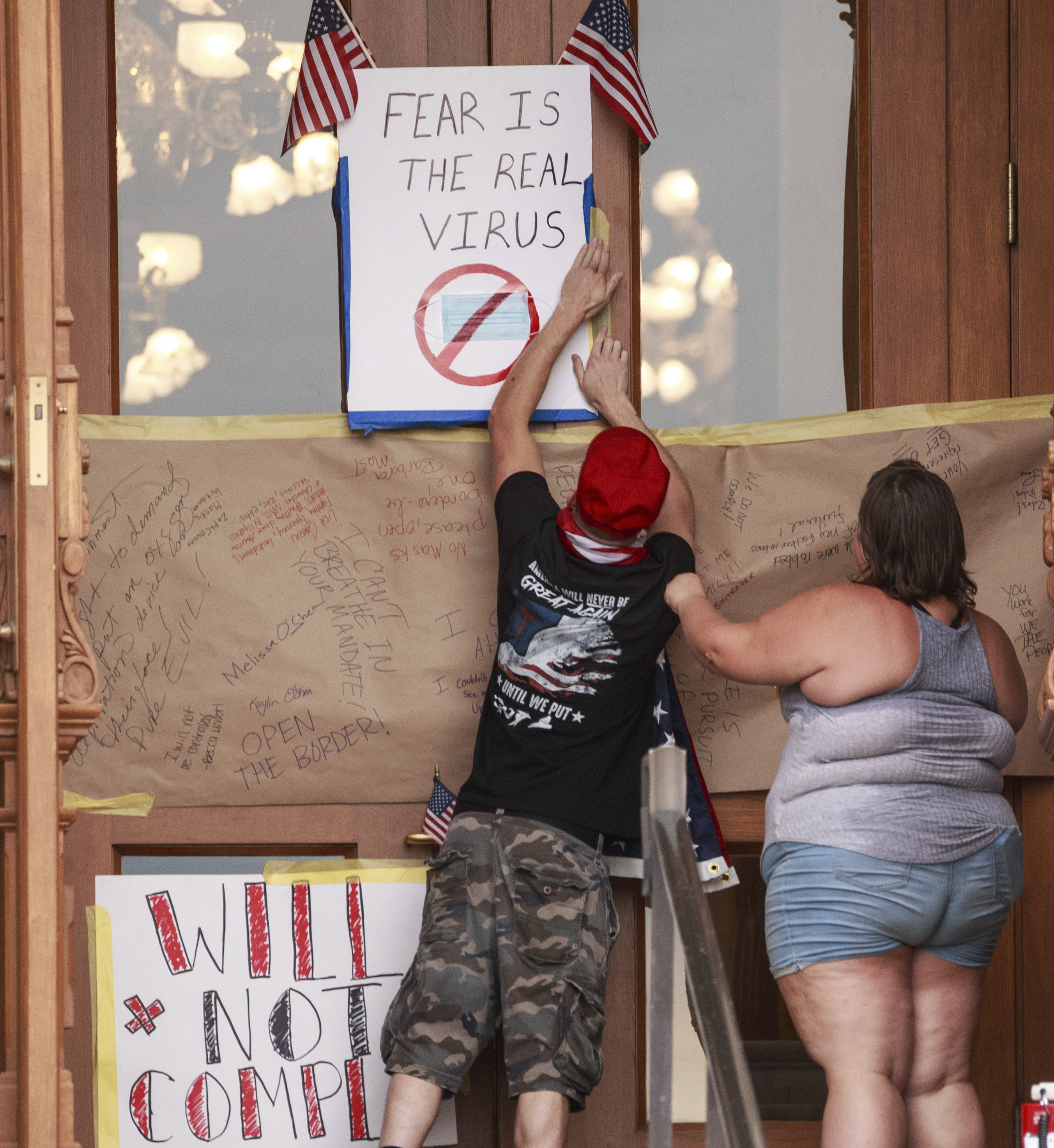 27.
There was a "freedom first" sign.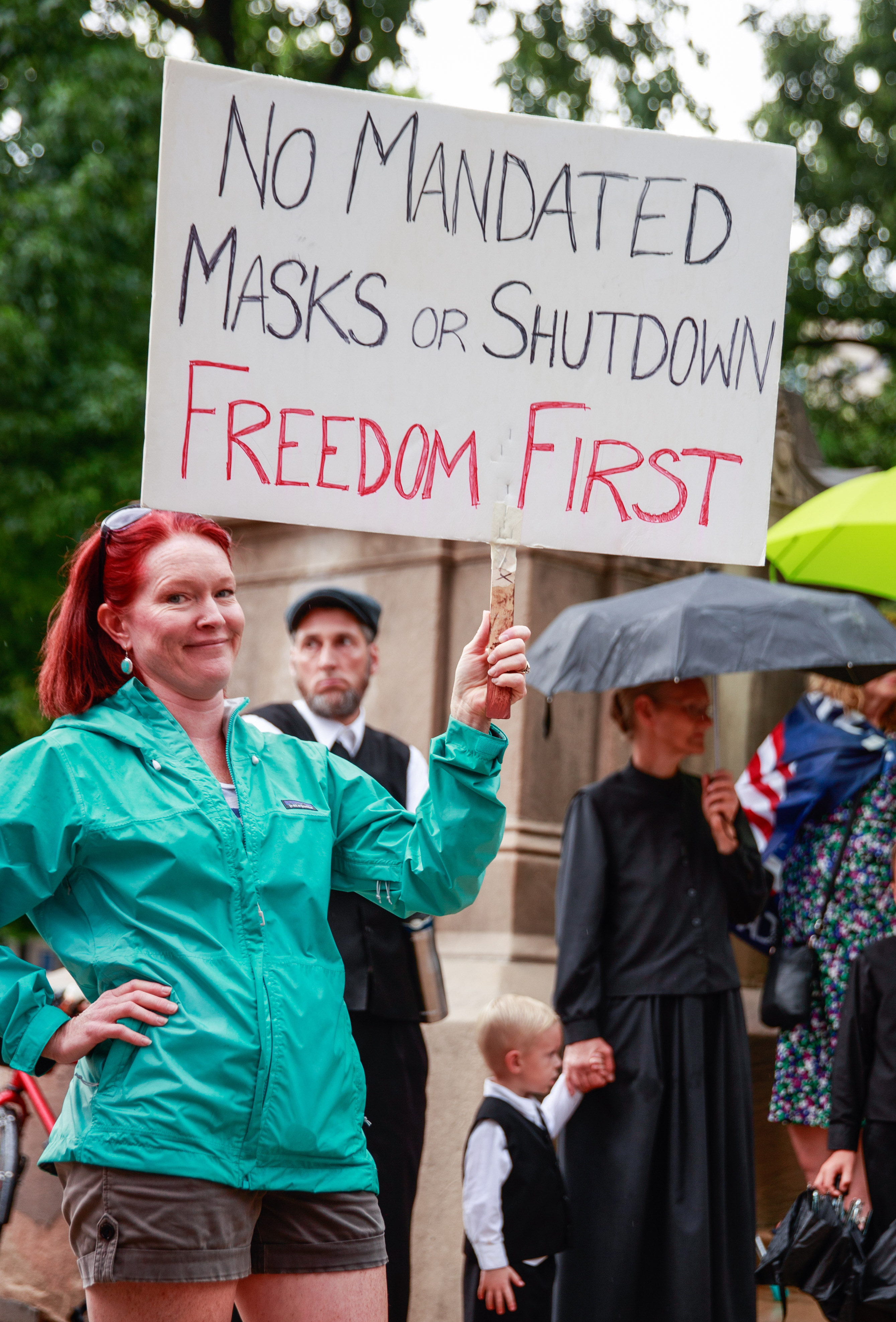 28.
An anti-vaccine and anti-mask sign.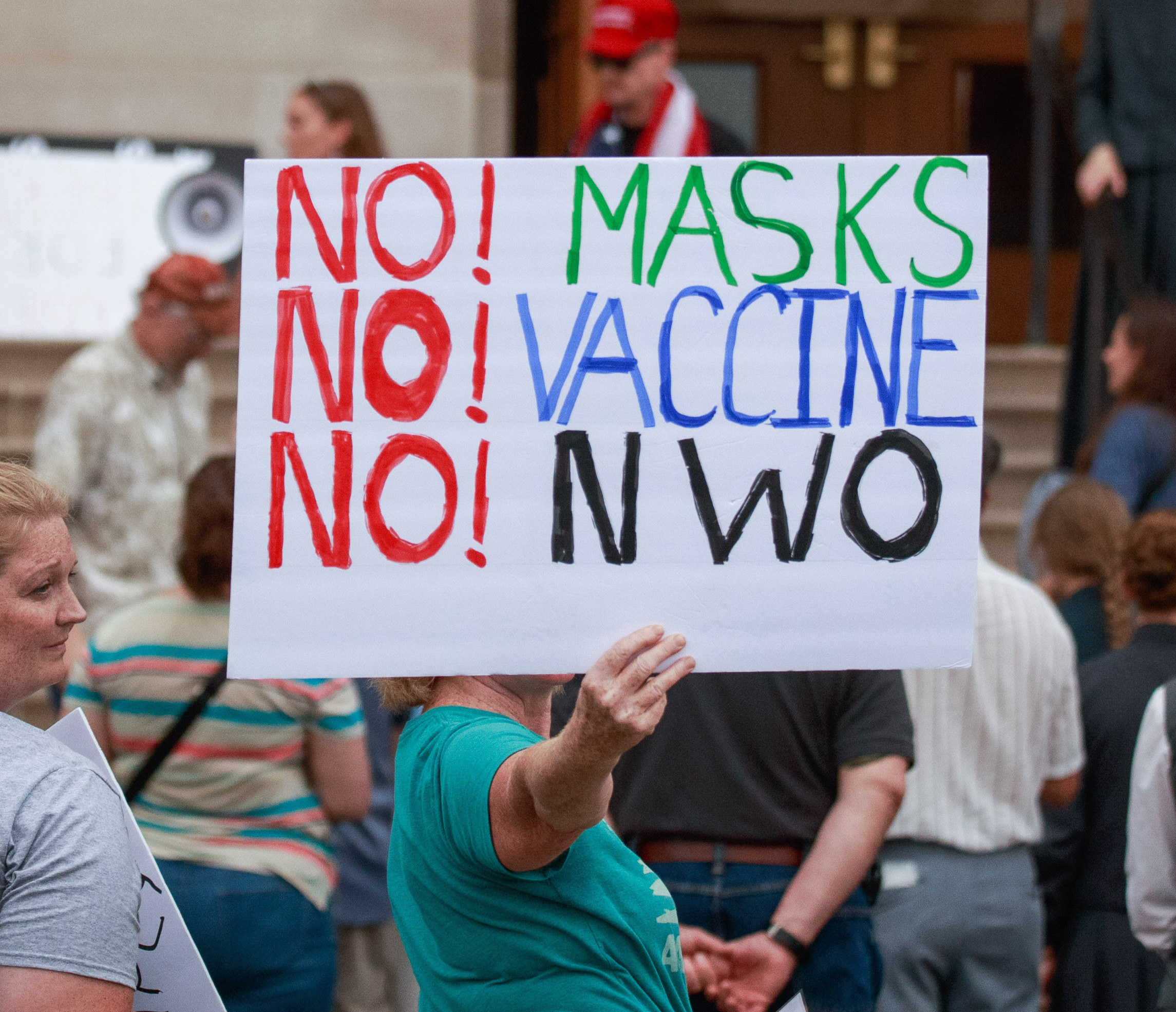 29.
And, of course, a "My Body My Choice" sign.