Celine Dion has been busy selling out shows on her arena tour and having high-fashion Instagram photo shoots with her gays*.
When she's not busy being high fashion and legendary, she's going viral on Twitter.
A clip of some random girl singing to Celine in a car is going viral because of Celine's facial expression.
"I SURREENNNNDER OOOOO."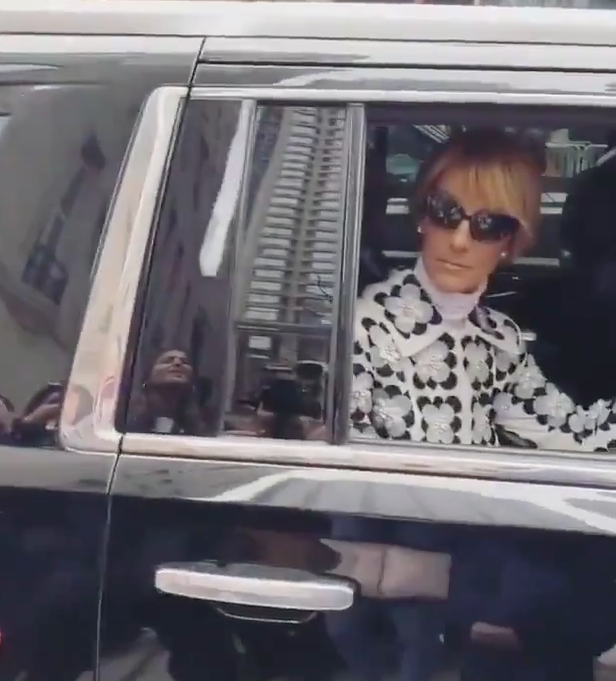 If you notice, there is actually a SLIGHT head tilt back from Celine.
The responses to the video are *almost* as good as the video.
Even Ariana Grande tweeted a picture of Celine's face.
Apparently, and this isn't confirmed, Celine demanded that her driver stop the car to listen to the girl.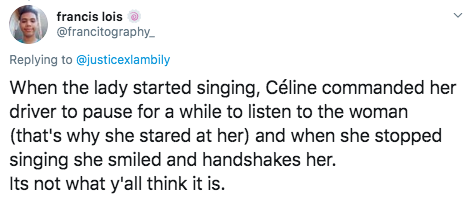 In conclusion, may this face live on forever as GIFs in gays' reaction folders.