And it features some pretty frisky onscreen romance.
But there's one SUPER IMPORTANT detail that's even more interesting than those steamy makeout scenes.

If you freeze-frame the video, you'll notice the name Selena in the background. Could this be a cry out to his ex-girlfriend?
The name flashes so quickly it's easy to miss, but here's where it's located on the wall. You can see it up close if you freeze the screen at 4:11.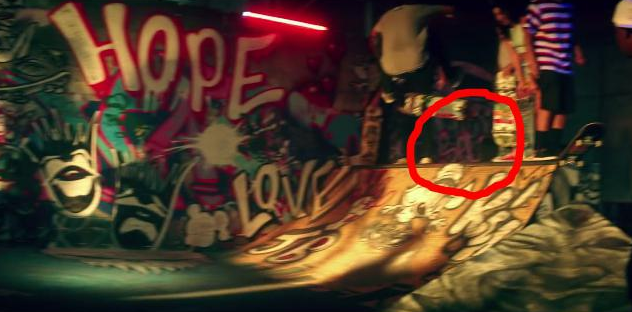 Were Justin's tears at the VMAs just a moment of pure, vulnerable heartache?
This isn't the first time we've seen this name in a Justin clip. The "Where Are Ü Now" video also mysteriously features it.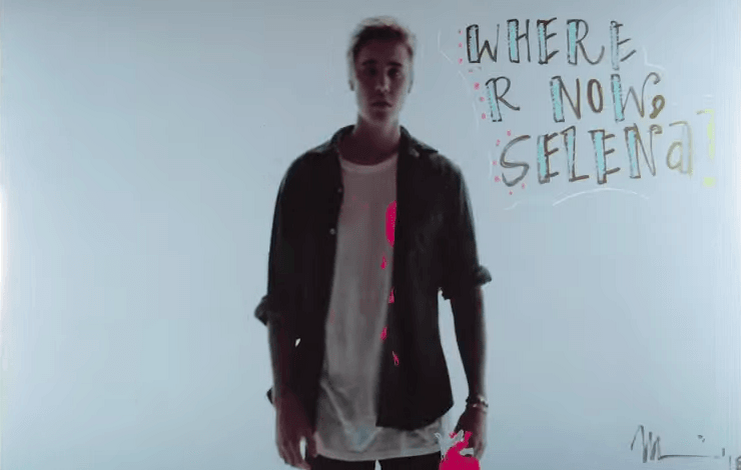 Could it be that Justin wants to get back together with Selena? Will the two exes rekindle their flame?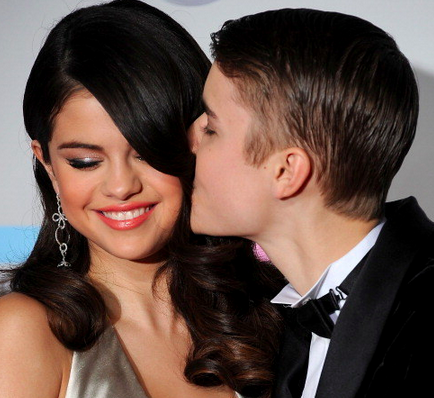 After all, Selena did cry about Justin in her video for "The Heart Wants What It Wants," so maybe the feelings are mutual.
Only time will tell. Until then we'll just continue to ~analyze~ Justin's new music video... You know, for scientific research.