2. Think about ways to engage and inform readers without forcing them to click.
"News alerts can go beyond regurgitating headlines — and do more for readers than compel them to click through to a story because the alert didn't provide all the information it could have in the first place."
3. It can be awkward and frustrating to go through the motions of an editorial workflow without a complete product, but it can help identify problem areas and brainstorm potential features.
"Too much process can weigh on a team tasked with experimentation, but having none at all will almost always lead to more confusion."
4. Get feedback from your audience as early and often as you can, even if you have an "unfinished" product — it'll only get better.
"The most valuable thing about this exercise was that it allowed us to avoid getting too emotionally attached to any one idea early on and to keep tweaking and adjusting the product to be better."
Speaking of feedback, we're finalizing our public beta of the BuzzFeed News app this week and would love to have you be a part of it. You'll need:
an iPhone running at least iOS 8
to tolerate us asking you about your thoughts frequently.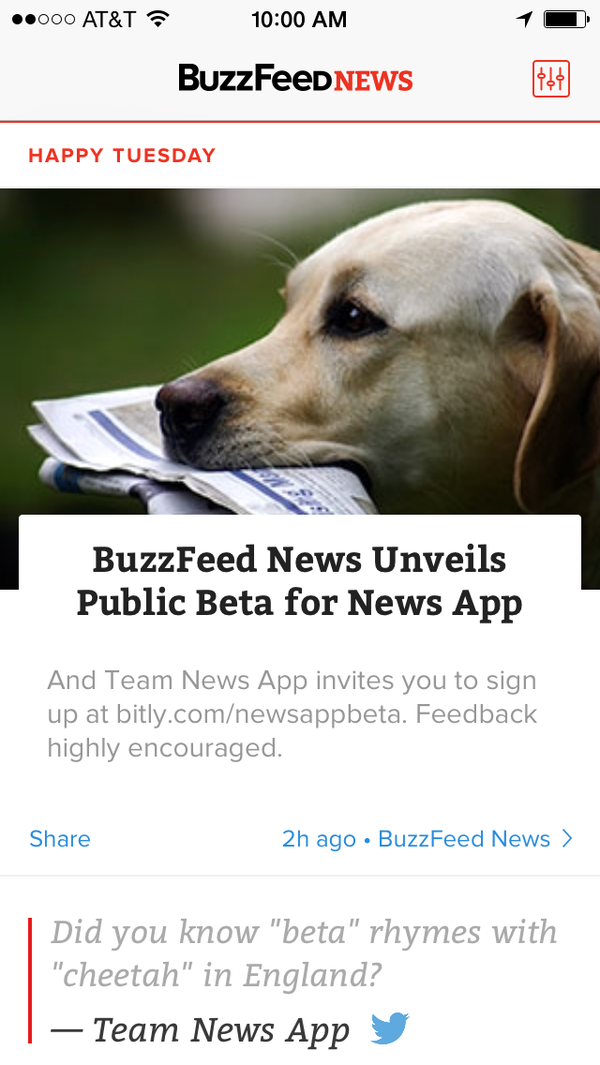 And four questions we're trying to answer with posts to come with what we find: