OK, so you know Dave Grohl. Drummer for Nirvana…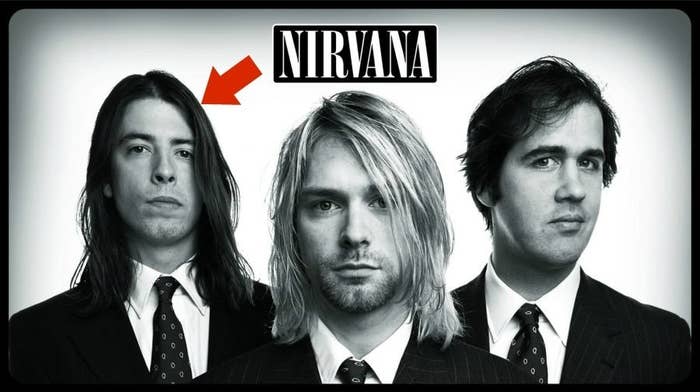 Lead singer and main songwriter of the Foo Fighters…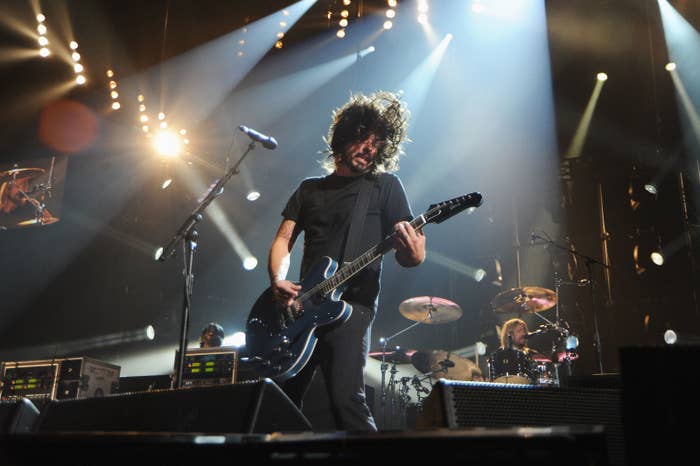 Collaborator with living legends...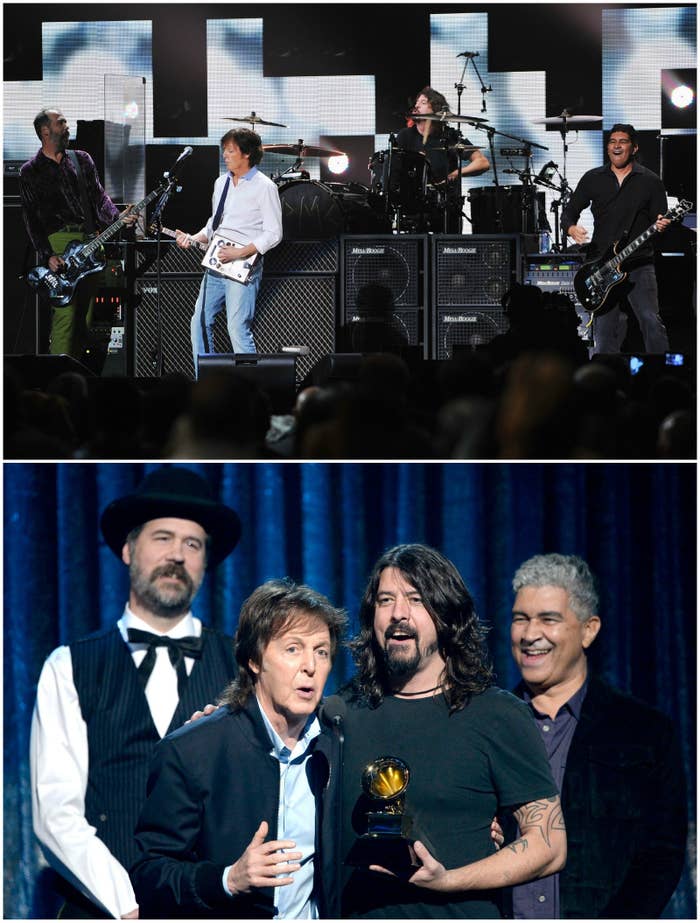 And all around goofball (in the best possible way).
But what you might not know is that he is also a dad to three daughters: Violet Maye, 12, Harper Willow, 9, and Ophelia Saint, 4.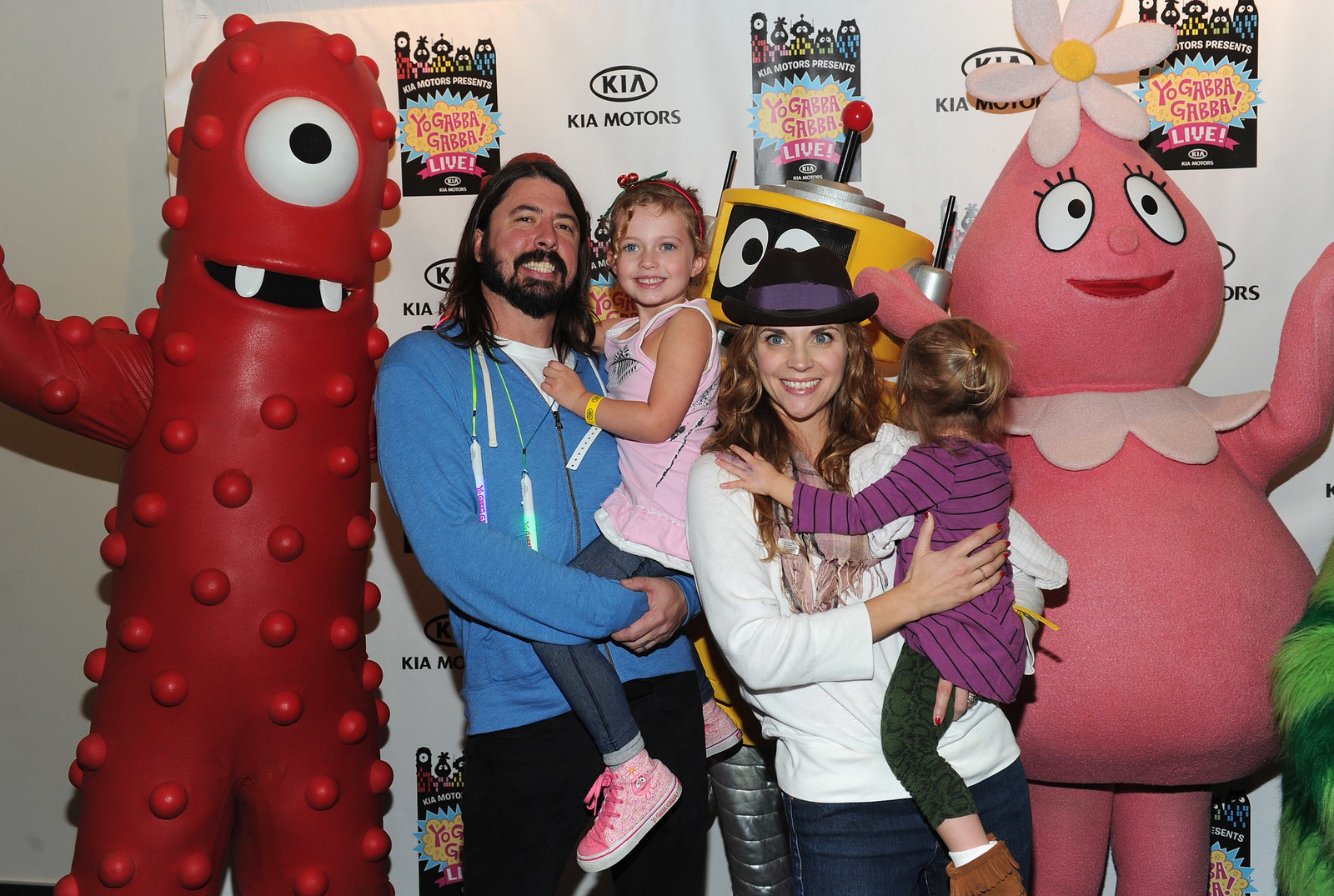 Dave seems like he's a good dad — here he is talking to Ellen about making his kids' snack packs and then shuttling them to school via (lol) mini-van.
His kids seem pretty well-adjusted, too — I mean, what kid wouldn't want to swim instead of hang around a recording studio all day?
But — BUT! — apparently his kids DO like to play music when they're not swimming because it has come to my attention that his two eldest daughters are "put down your ramen and listen" amazing musicians.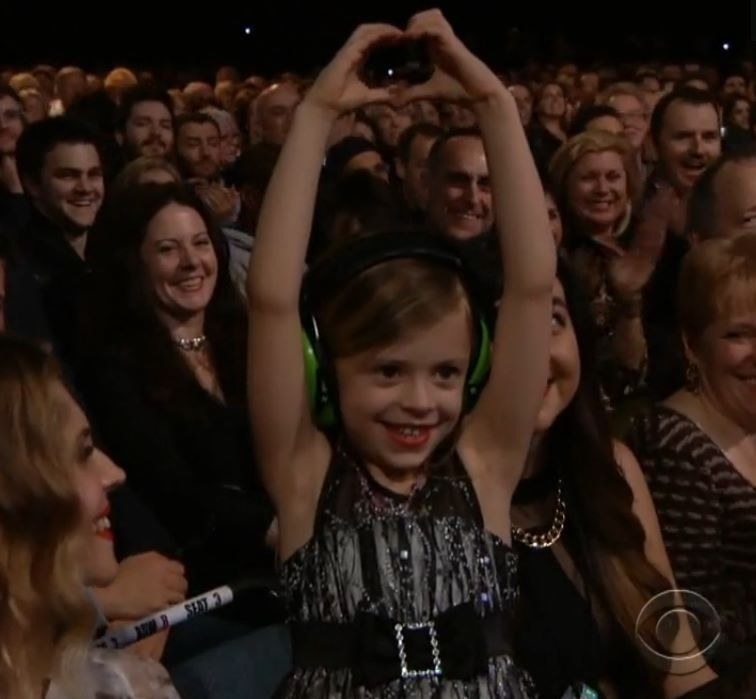 Let's start with Harper who, NBD, sits in with the Foo Fighters. Here's how Dave introduced her at the Secret Solstice Festival: "About two weeks ago my daughter said, 'Daddy, I want to play the drums.' I said, 'You want me to teach you?' She said 'yes.' Then I said, 'Do you want to get up in front of 20,000 people in Iceland and play?' And she said 'yes!'"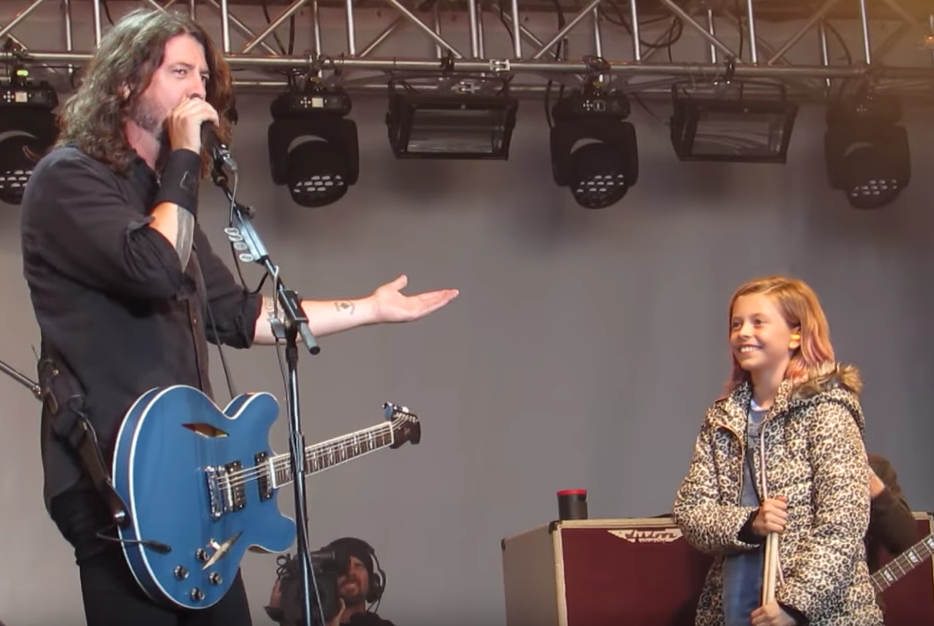 Harper performed Queen's "We Will Rock You" with drummer Taylor Hawkins singing lead — hey, Harper took his job so he had to do something!
Harper reminds me of someone behind the kit. Not sure who, though...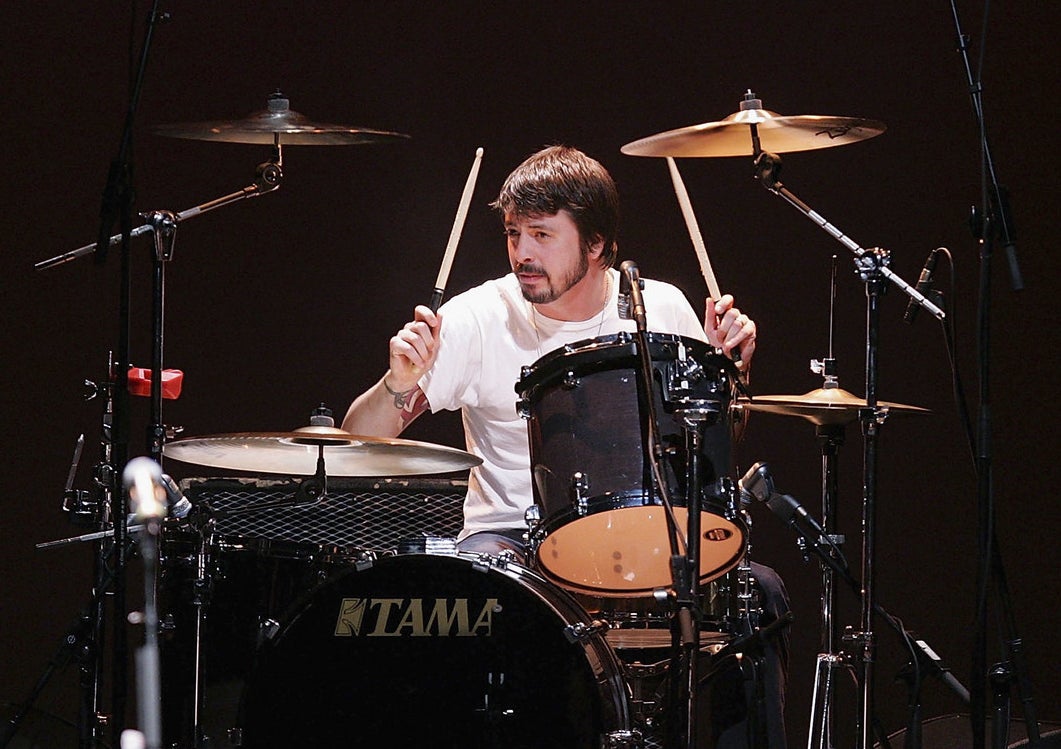 Now it's time to talk about 12-year-old Violet, and you're going to need to hold onto your hat for this one. Violet joined her dad onstage at a benefit concert in Oakland, CA this past summer to sing Adele's "When We Were Young," and the kid — no joke — can give Adele a run for her money.
Not to be outdone, Harper joined big sis and dad onstage for a family-rendition of the Foo Fighters' "The Sky Is A Neighborhood," and she proved to have quite the voice as well.
Keep up the A+ dadding, Dave. And Violet and Harper? Something tells me we'll be seeing more of you two.