To celebrate what is STILL one of the greatest TV shows of all time, let's remember some of its funniest moments, shall we?
1.
Like when Norm delivered this one-liner upon walking into the bar: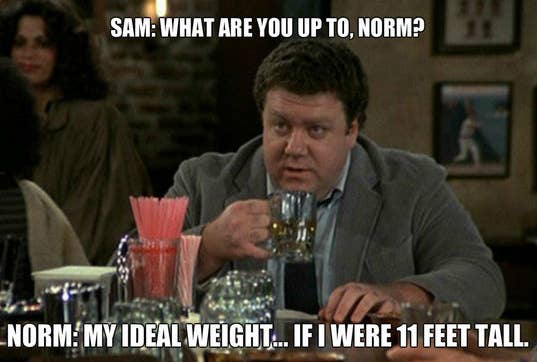 2.
And when he had this reply to Woody's offer to draw him a beer: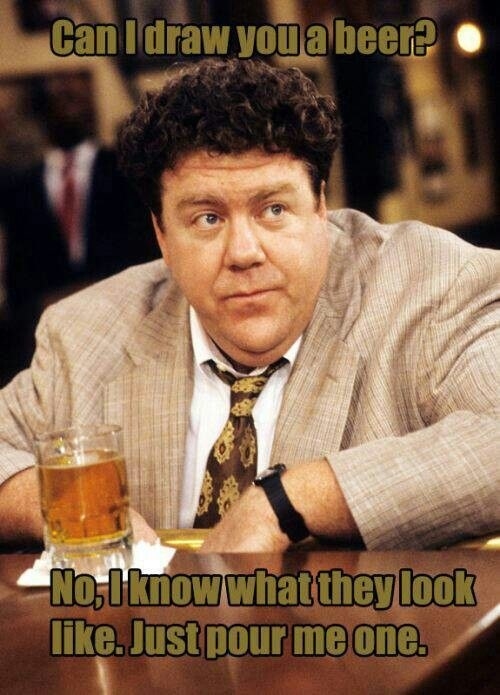 3.
When Woody asked, "What's a Freudian slip?" and Cliff had the perfect answer: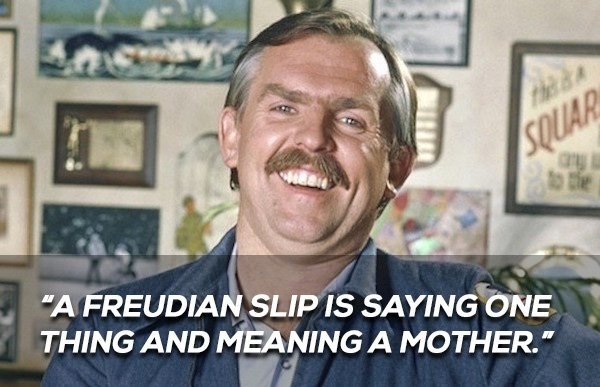 4.
When Carla's dating life was peak 👀: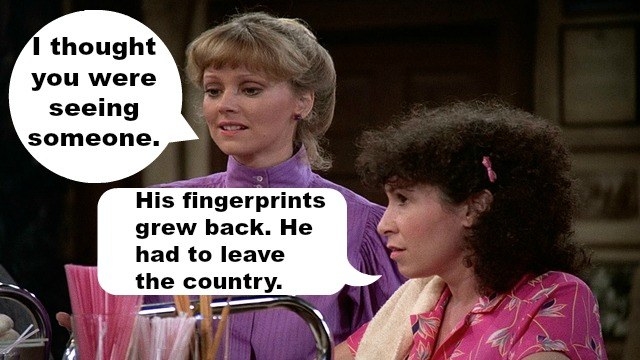 5.
When Sam made the mistake of trying to teach Diane how to bet on football:

6.
When Lilith burned Frasier: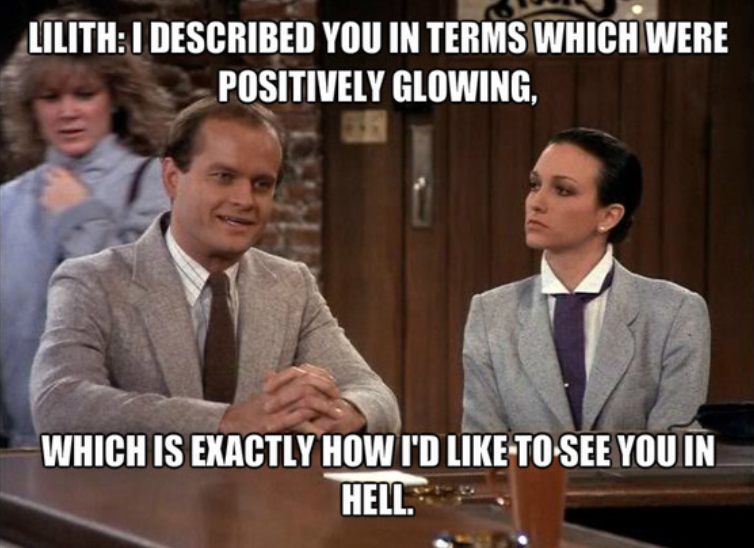 7.
And when Frasier dished out some of his own sass (long before he moved to Seattle):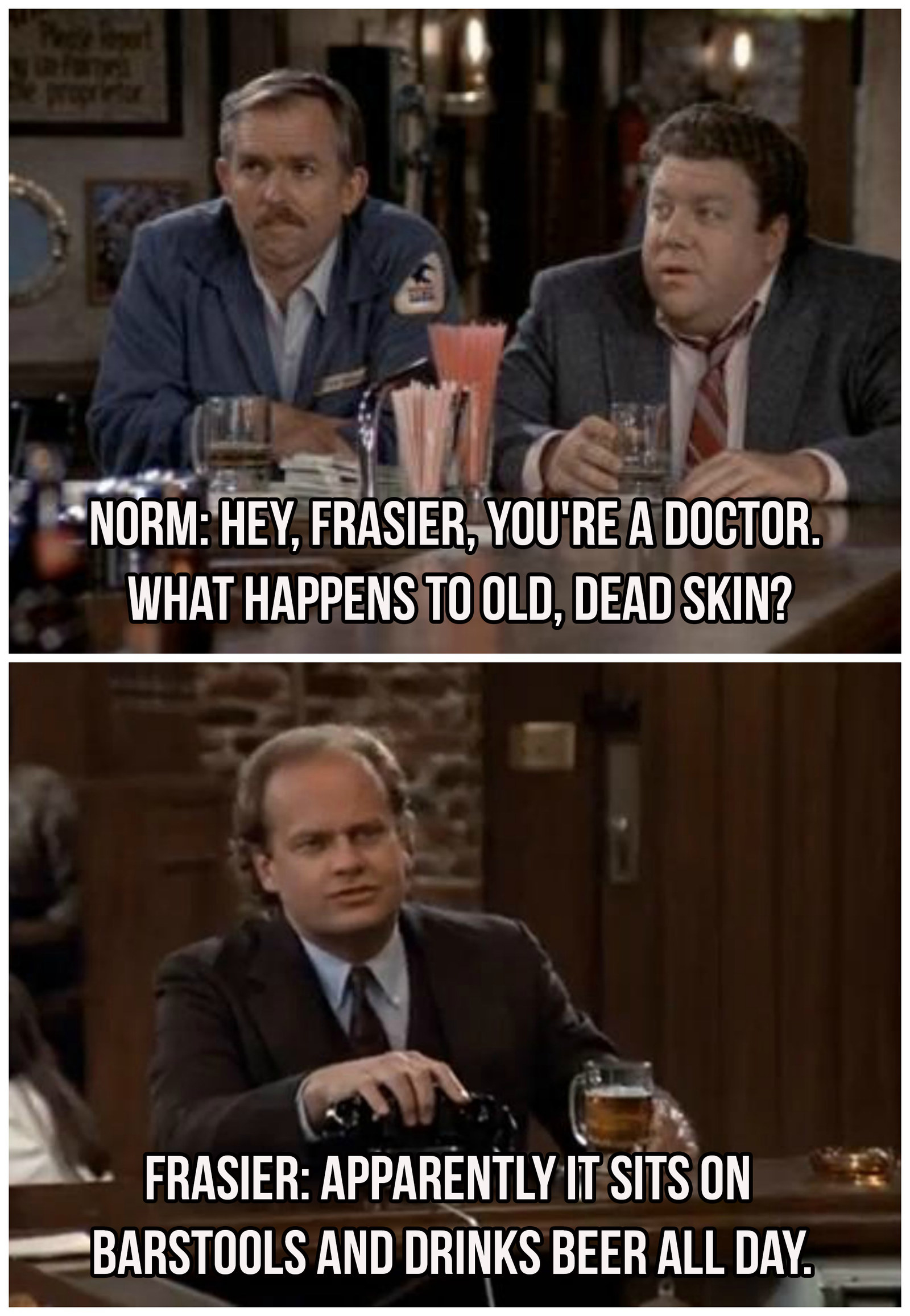 8.
When Carla took Cliff down a peg: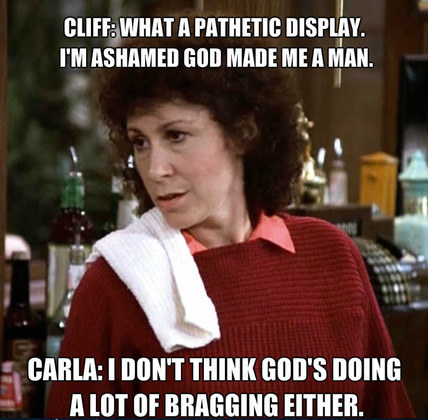 9.
And when she took him down a couple pegs: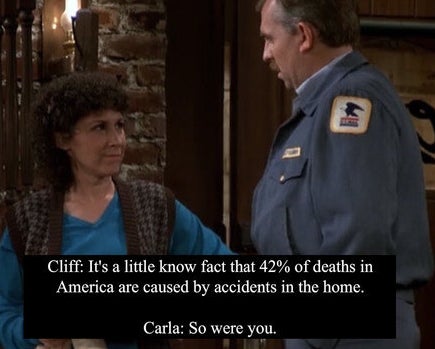 10.
When Cliff shared one of his many "facts" that no one could fact check in those pre-internet days: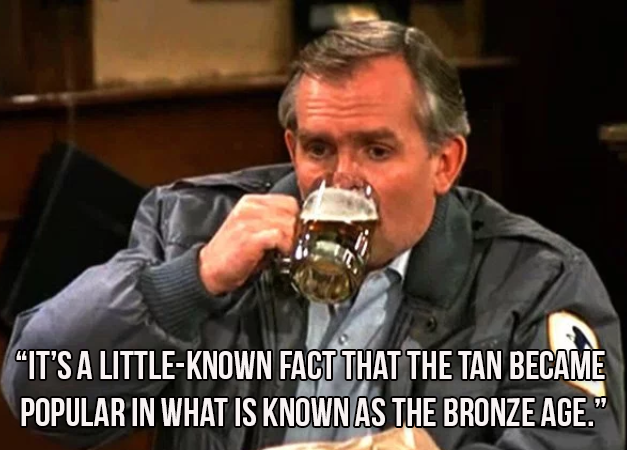 11.
And when he went on Jeopardy and — after being given the Final Jeopardy! clue of "Archibald Leach, Bernard Schwartz, and Lucille LeSueur" — wrote, "Who are three people who have never been in my kitchen?"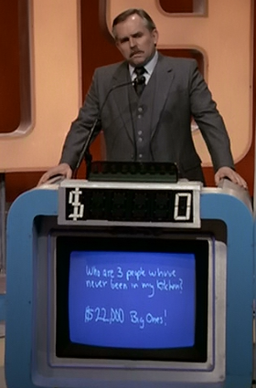 12.
When Coach was adorably dimwitted: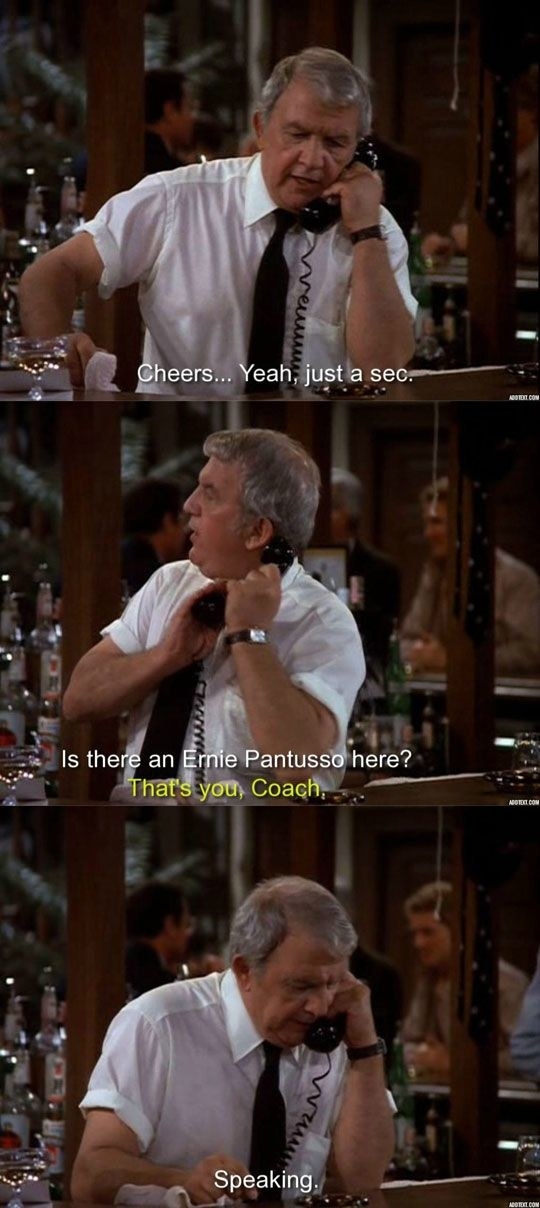 13.
And when Woody told a story about his hometown that explained a lot:
14.
When Carla didn't bother to hide her distaste for Diane: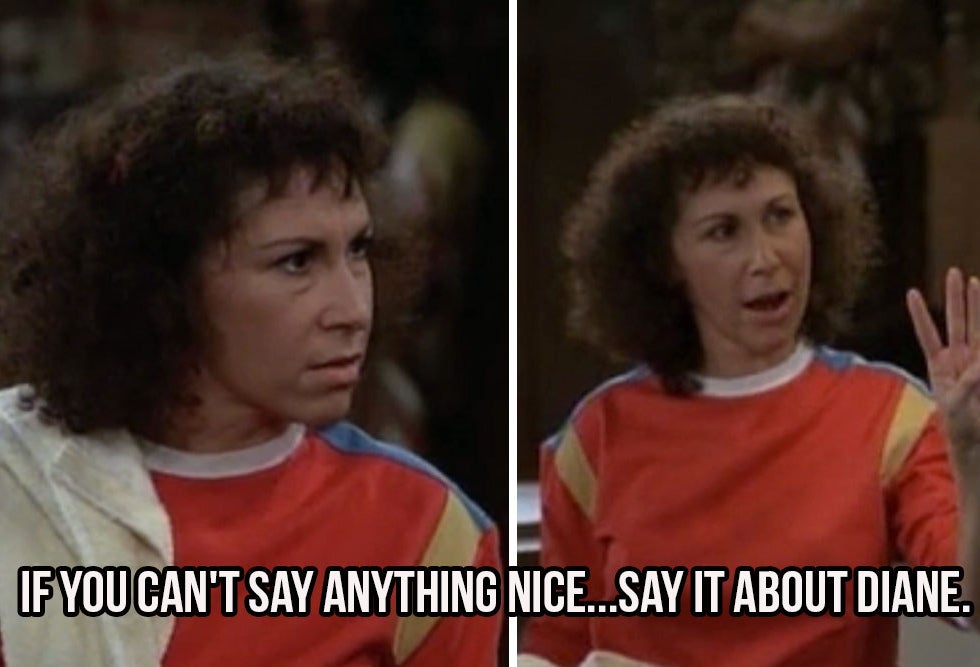 15.
When things weren't going well for Norm: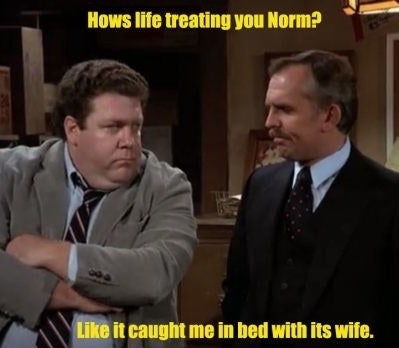 16.
And when he got sort of philosophical about it all: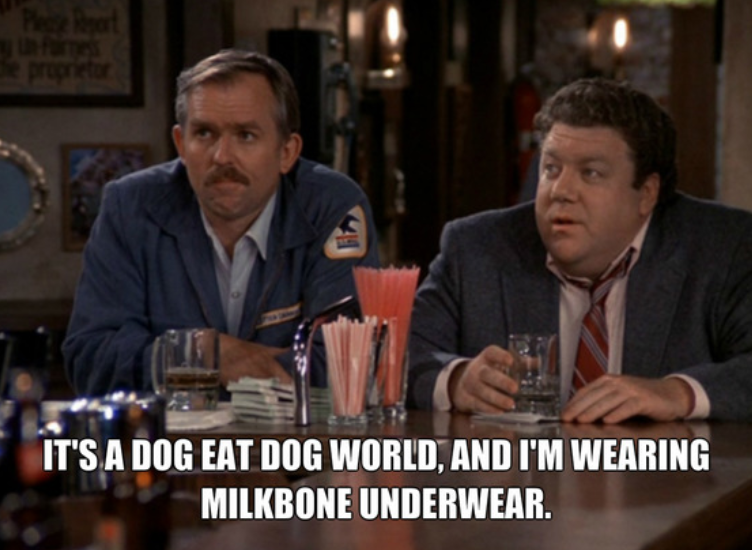 17.
When Diane summed up the gang at Cheers: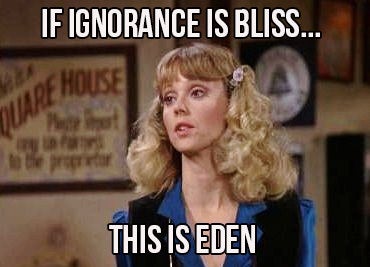 18.
When Norm got an especially early start: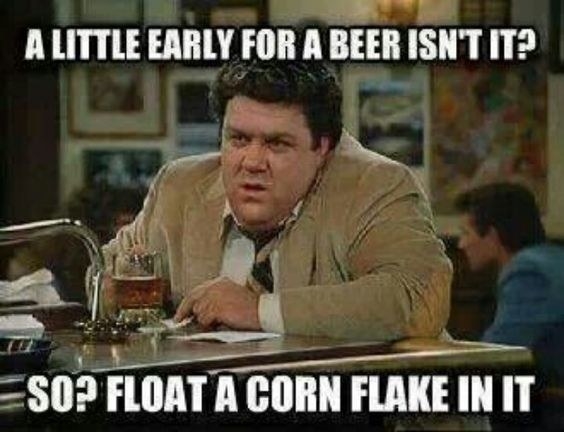 19.
When Rebecca didn't exactly have a ringing endorsement for her fiancé: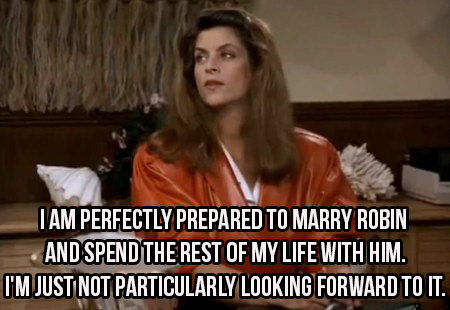 20.
When Cliff made excuses for his lack of a dating life: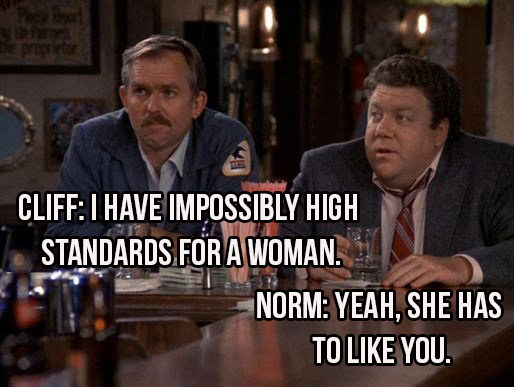 21.
And when he pretty much just accepted it: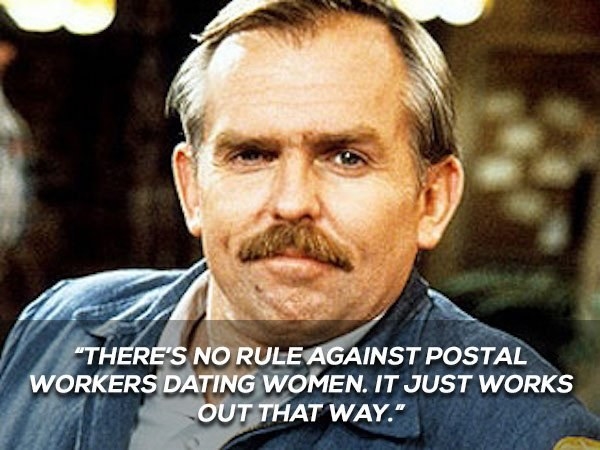 22.
When Norm knew his limit: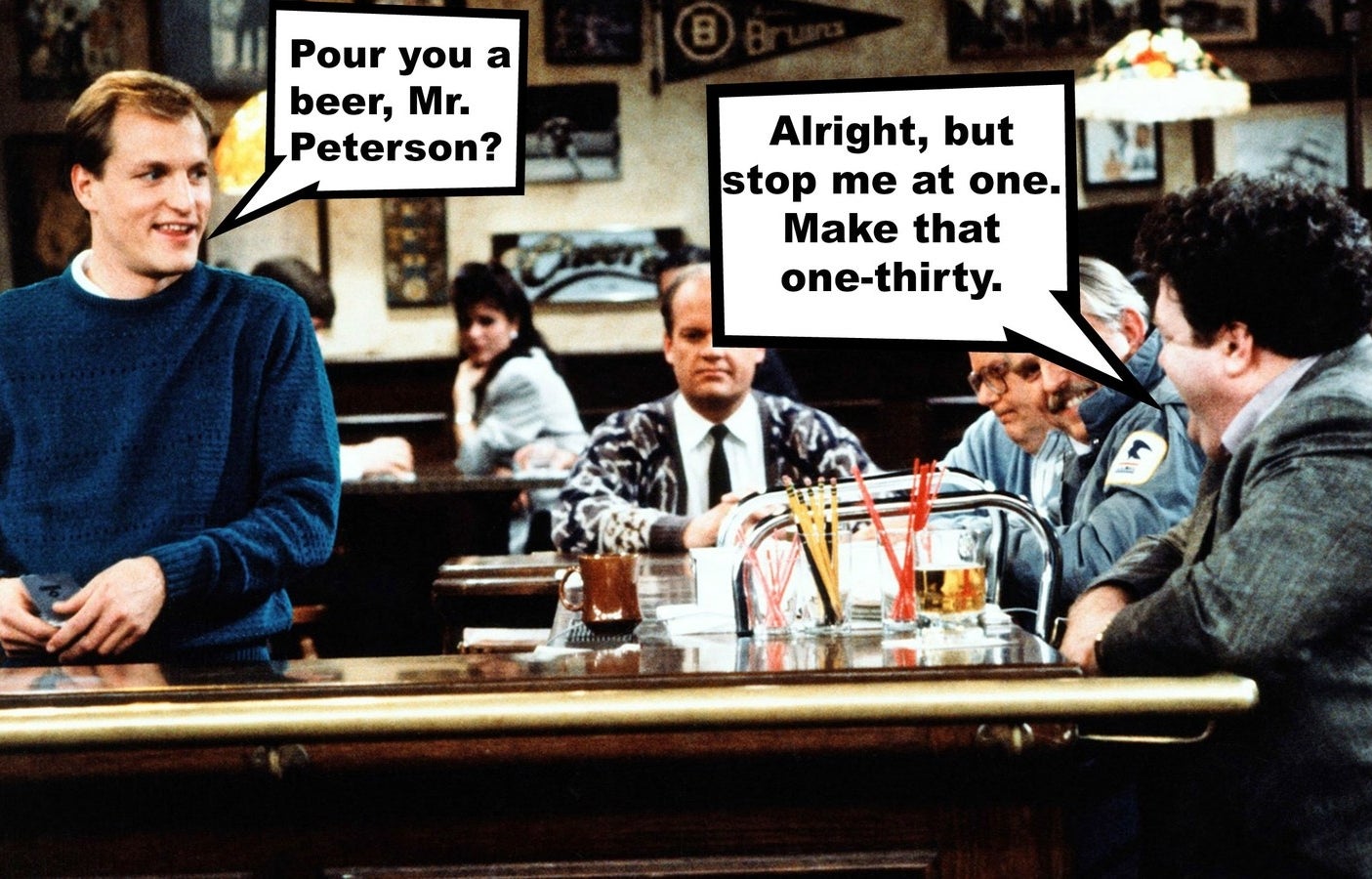 23.
When Sam got Diane with a zinger: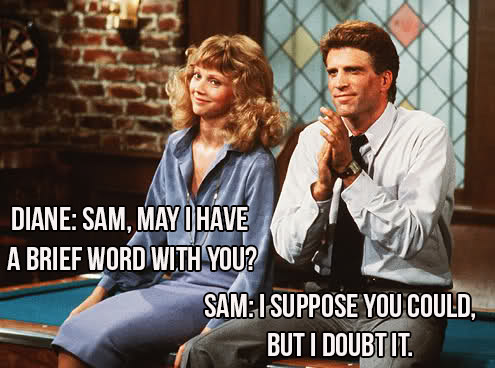 24.
When Diane returned the favor:
25.
And when all of their squabbling boiled over into some seriously awkward sexual tension: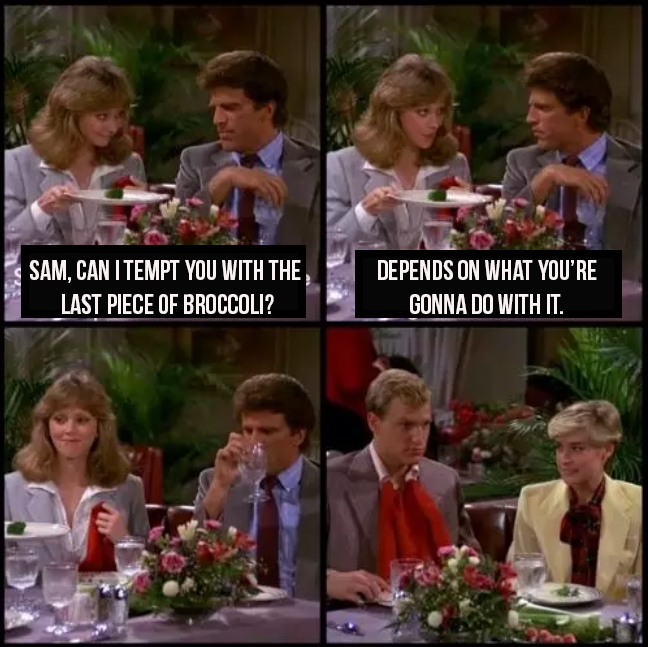 Long live Cheers!