1.
This person who exited the restaurant bathroom with a giant roll of toilet paper and took it home: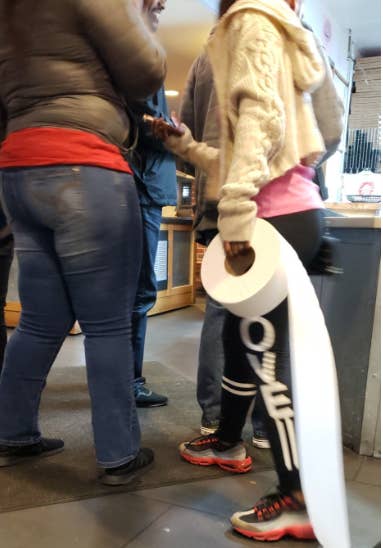 2.
And this guy who brought in a plastic bag to load up on "takeout" ice: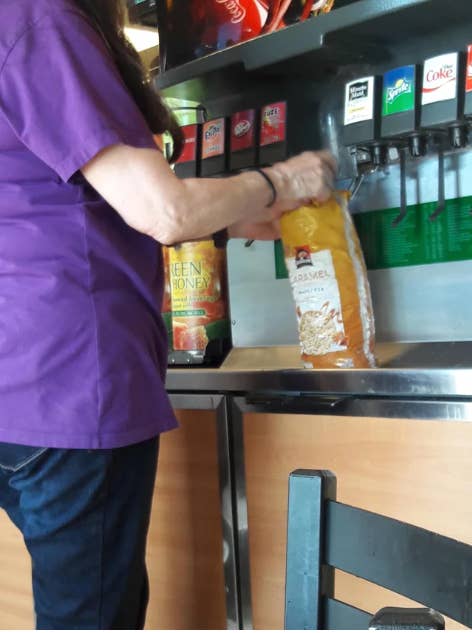 3.
This guy who rolled in to eat buck naked (what? why?):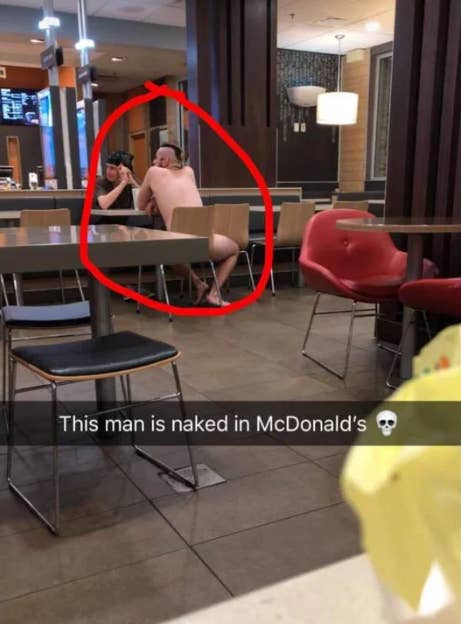 4.
And this guy who is nowhere near as bad as the last guy, but still went up to the buffet shoeless:
5.
This jerk who thinks his scheme to intimidate waiters into "earning" a $5 tip is genius. (Spoiler, bro: It's not.)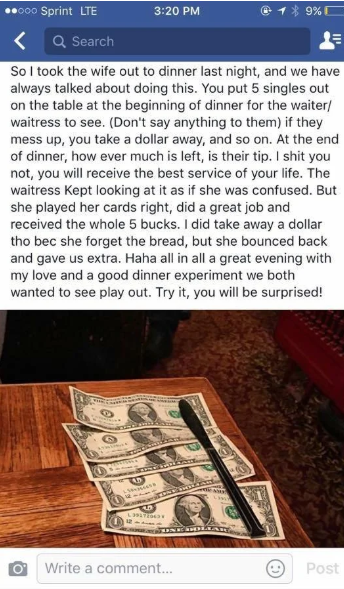 6.
Speaking of tips, this unbelievable person who left their server a few ones and a dirty diaper (!):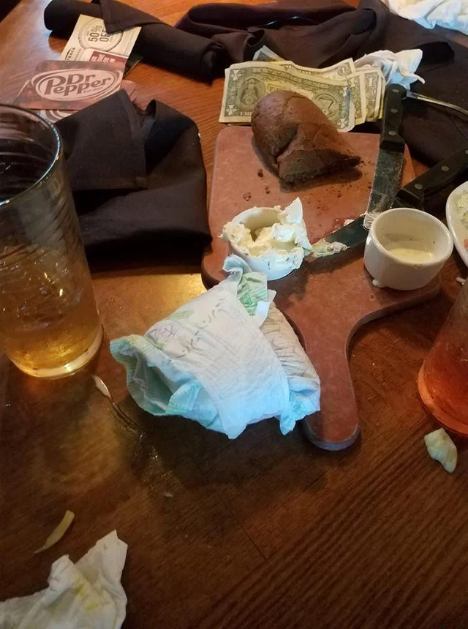 7.
This even more unbelievable person who couldn't leave a tip because they needed to buy cigarettes: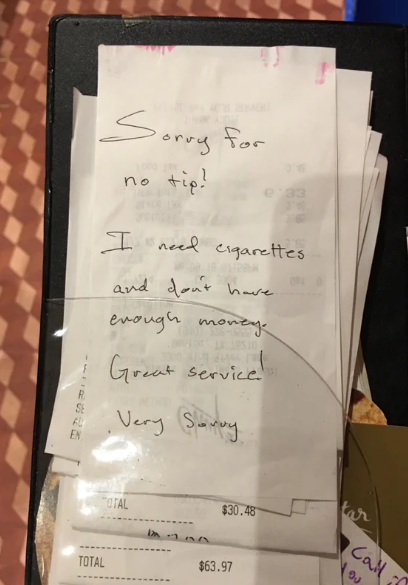 8.
And this creep who thought (wrongly, very wrongly) that leaving his phone number was better than a tip: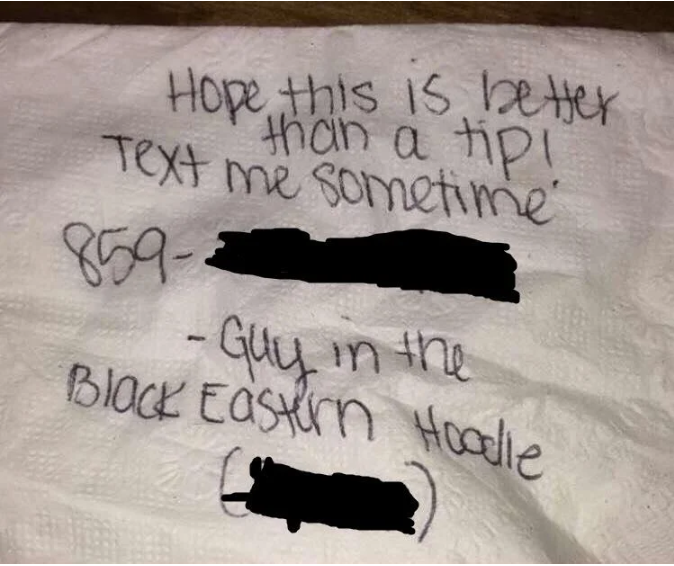 9.
These dine-and-dashing dolts: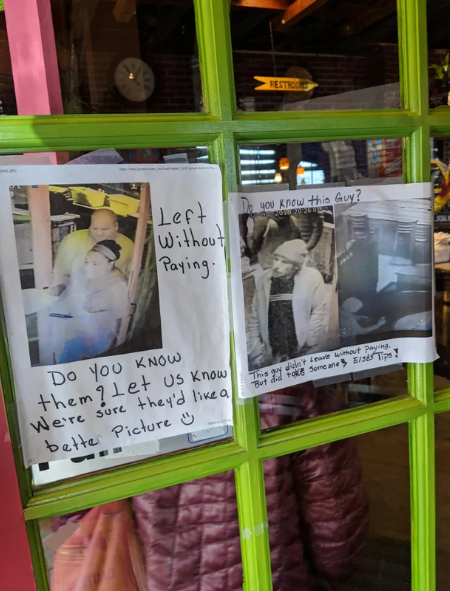 10.
And this charmer who likes to steal "cute shit" from restaurants: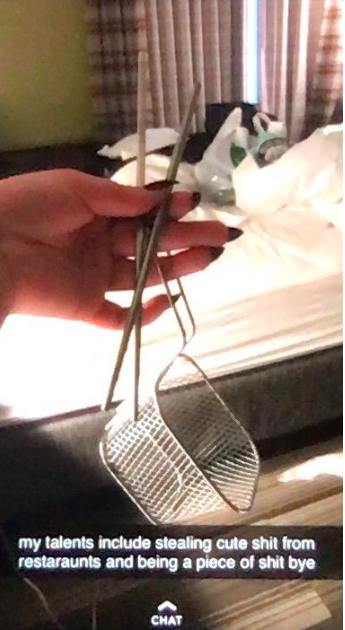 11.
This person who makes up bad reviews to leave online (but at least got called out this time):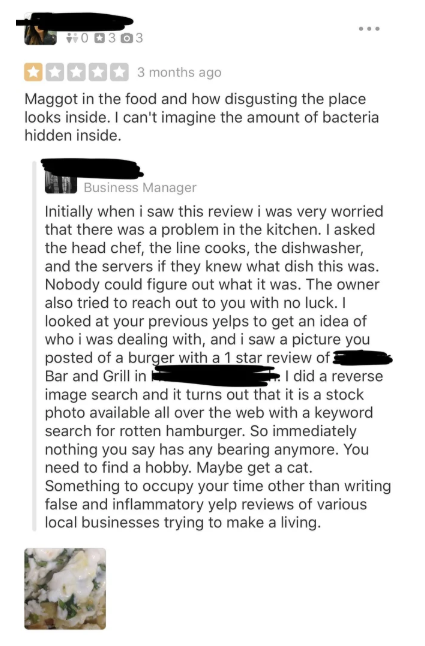 12.
This guy who wore this shirt into a family restaurant like it was NBD: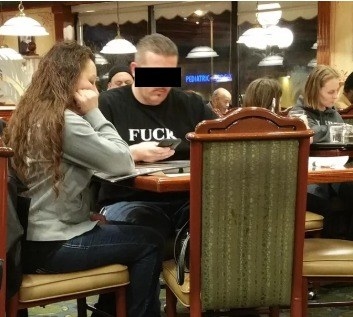 13.
Whoever drove the owner of this restaurant to put up this sign: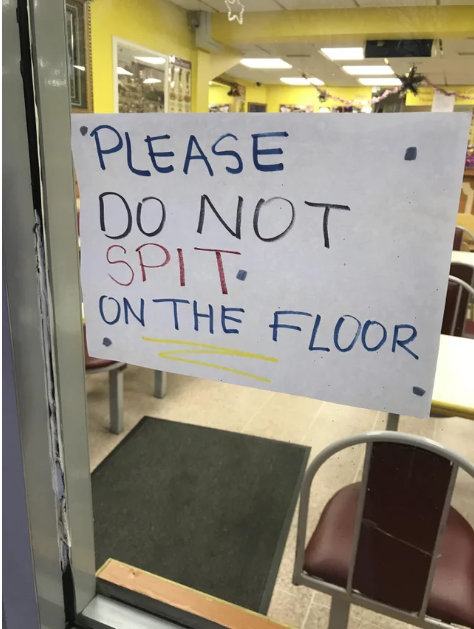 14.
And these two who need a room, not a reservation: