 In just over 24 hours, more than 250,000 Americans have signed up to send 1 million postcards to their elected officials with three words on them: Not One More.
The campaign, created by gun violence awareness activists, answers the call of Richard Martinez, whose son Christopher Martinez was killed Friday in the shooting rampage at the University of California–Santa Barbara (UCSB) that left six victims dead and 13 injured.
In an interview with the Washington Post, Martinez said, "I'm going to ask every person I can find to send a postcard to every politician they can think of with three words on it: 'Not one more.' People are looking for something to do. I'm asking people to stand up for something. Enough is enough."
Richard Martinez was the first parent of a UCSB shooting victim to speak out last Saturday following the tragedy. Martinez said, "When will enough people say, 'Stop this madness?' ... Too many have died. We should say to ourselves, 'Not one more!'"
Martinez repeated the phrase at a rally at UCSB's Harder Stadium on Tuesday, leading the crowd of 20,000 in a "Not One More!" chant. Pivoting off Martinez's rally cry, former New York City Mayor Michael Bloomberg's Everytown for Gun Safety group and grassroots organization Moms Demand Action for Gun Sense in America created the postcard campaign. For each American that signs up, the group sends a Not One More postcard to the two senators, congressmen, and the governor in the person's state.
As of Wednesday afternoon, the #NotOneMore hashtag had been tweeted more than 30,000 times.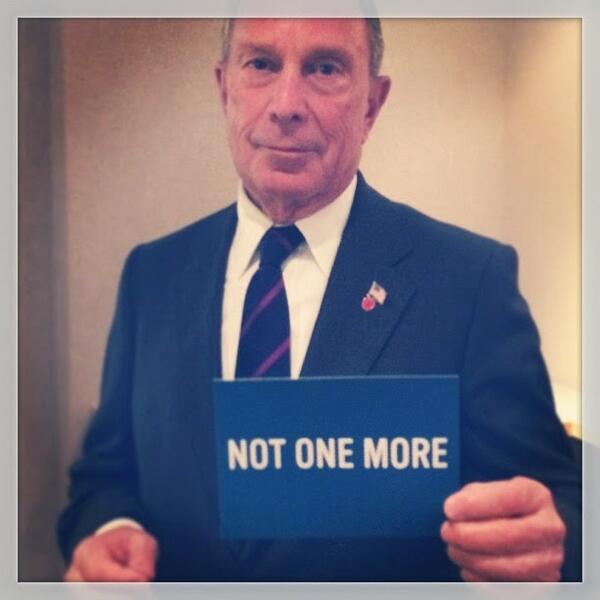 Speaking about Congress' response thus far, Martinez told the Washington Post, "I don't care about your sympathy. I don't give a shit that you feel sorry for me. Get to work and do something. I'll tell the president the same thing if he calls me. Getting a call from a politician doesn't impress me."
Following the shooting at Sandy Hook Elementary School that took the lives of 20 students and six staff, Congress failed to pass gun reform legislation and nearly two-thirds of U.S. states loosened their gun laws.