2.
And this cheeky bathroom note in Ed, Edd n Eddy.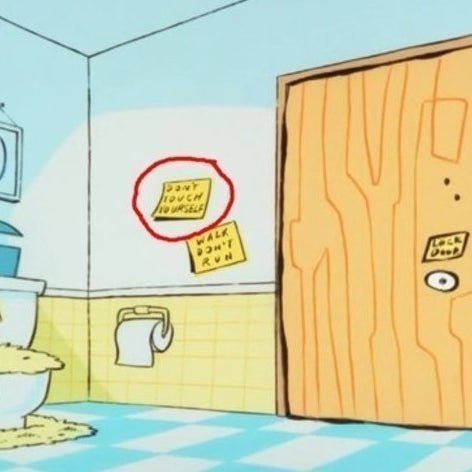 It says "don't touch yourself" if you can't read it.
3.
This savage family photo in Disney's Three Little Pigs short.
4.
And this unfortunate shot in Cinderella.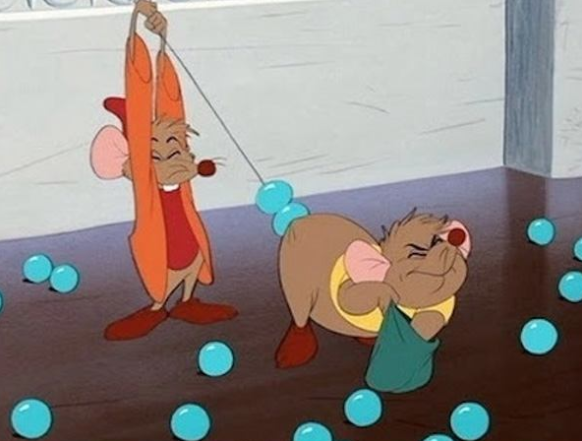 5.
This really quite forward offer in Hey Arnold!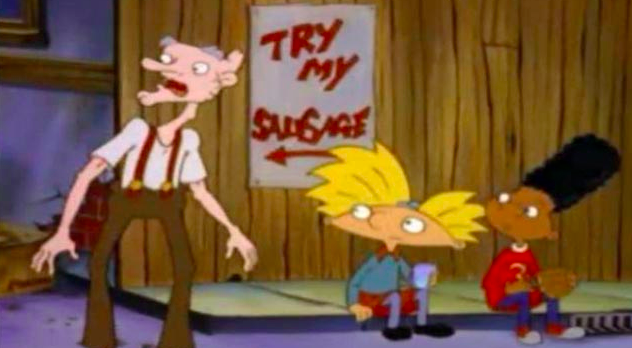 6.
And this classic cause for forgotten memories.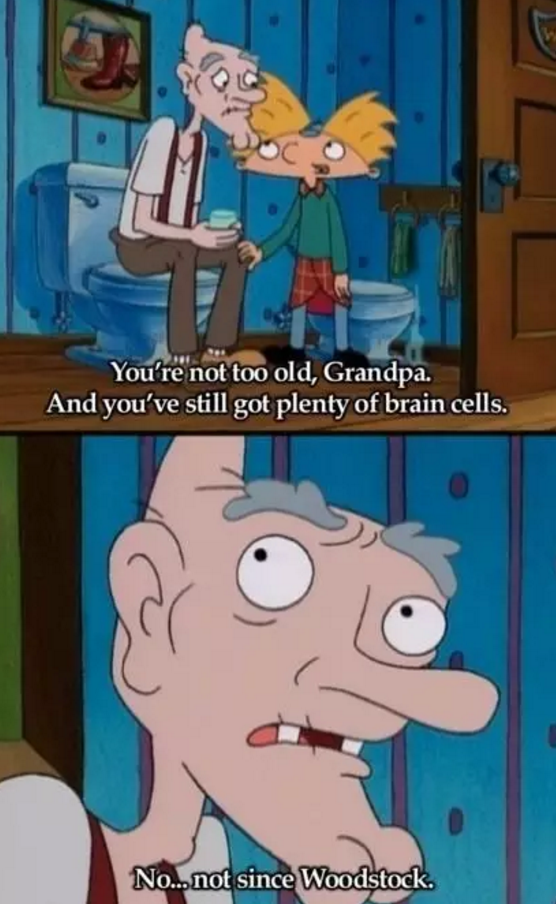 13.
This early insight into circumcision in Rugrats.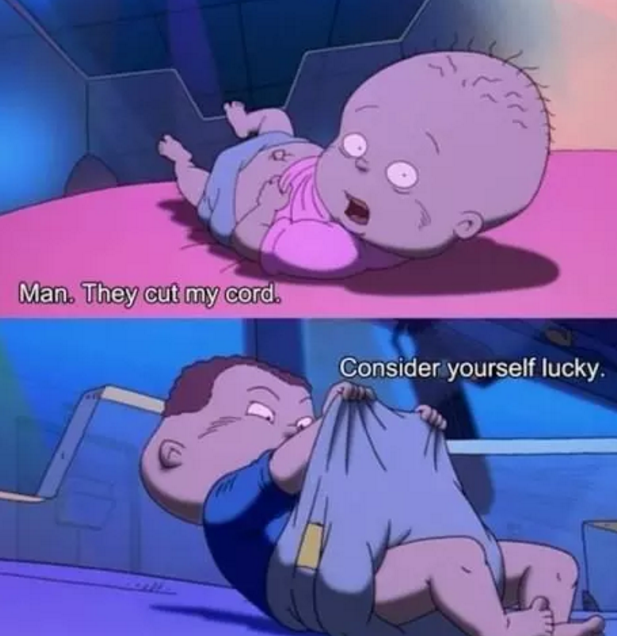 14.
And this revelation of Grandpa Lou's late-night activities.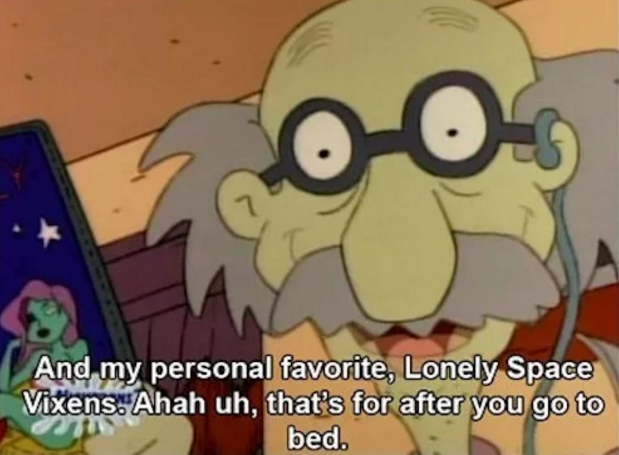 15.
This super smooth line in Batman Beyond.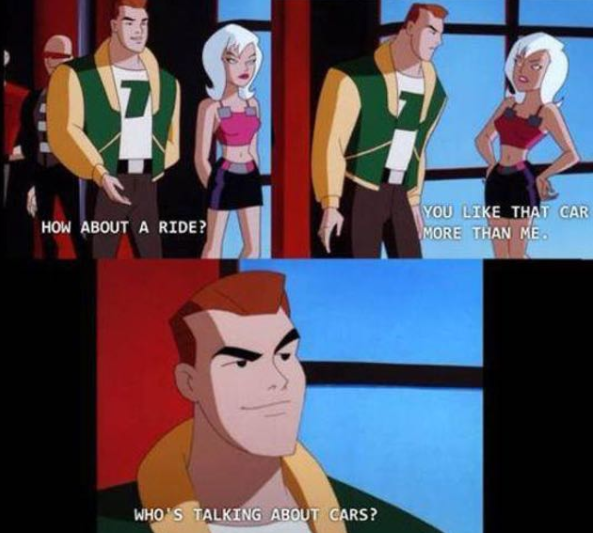 16.
This unexpected reality check for young Dexter.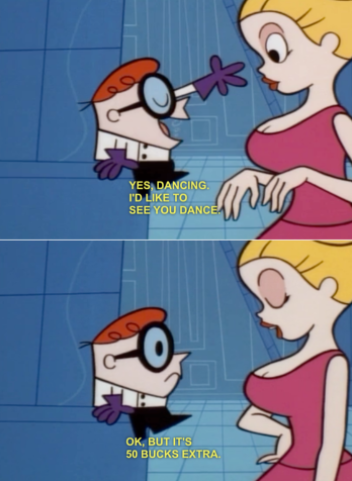 18.
This Rocko's Modern Life scene that quickly explains the saying "breeding like rabbits".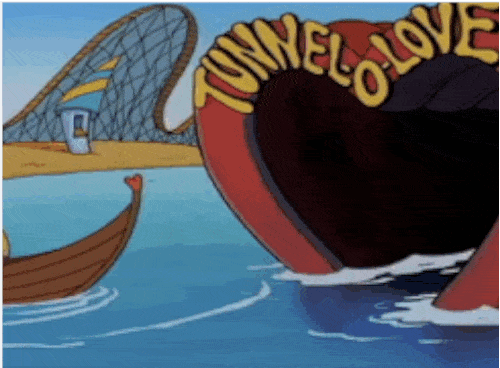 19.
And Rocko's quick stint as a phone sex operator.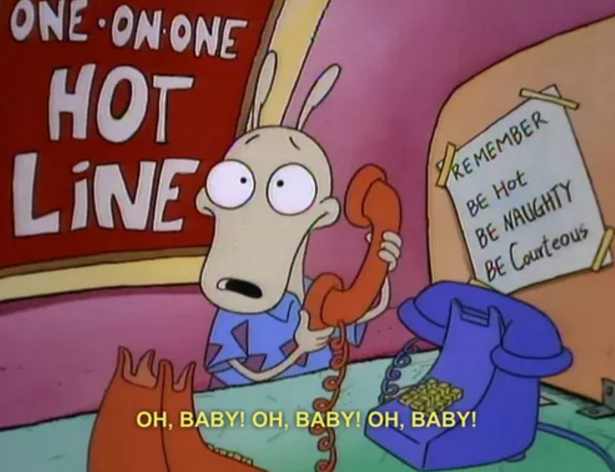 20.
This heartbreaking dig at The Flash and his ~talents~.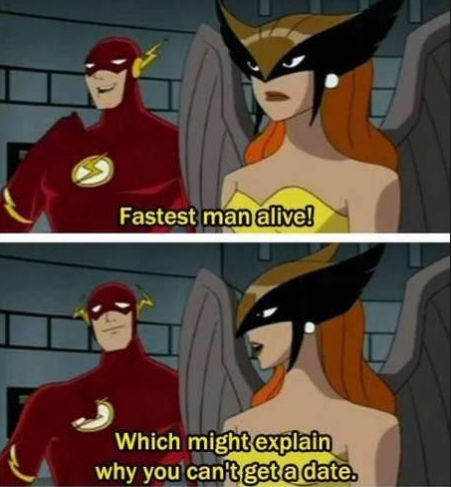 21.
And, of course, this classic Animaniacs misunderstanding.