This Runner Stopped In Her Olympics Semi-Final To Help Her Injured Competitor Finish
I'm not crying, you are. No, I lied. I am crying. A lot.
In what can only be called an act of true sportsmanship, New Zealand's Nikki Hamblin stopped in her women's 5,000-metre semi-final to walk the USA's injured Abbey D'Agostino to the finish line.
While both Hamblin and D'Agostino fell and hit the track after a stumble, it was soon clear that D'Agostino was too injured to get back up.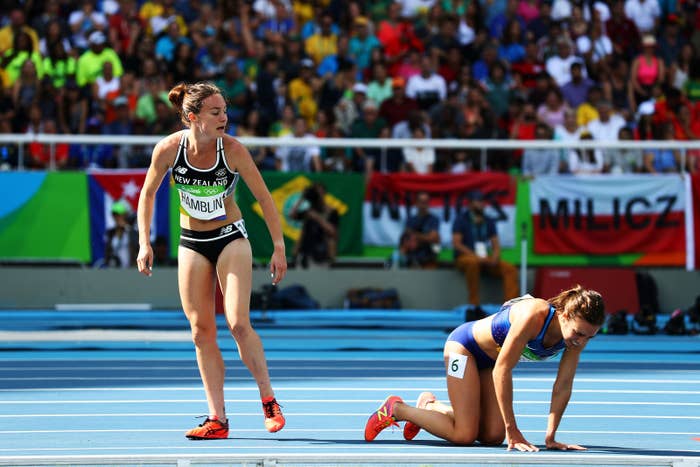 Hamblin told the press that despite D'Agostino being injured, she was the one that told her they had to finish the race.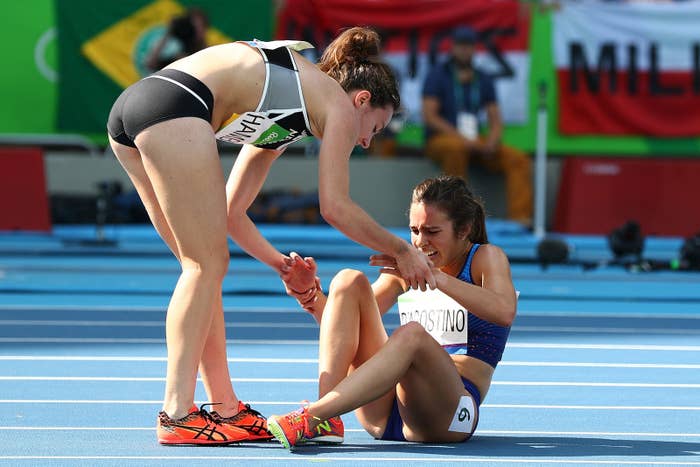 The pair managed to finish the race as the last competitors on the field, and the crowd cheered loudly as they reached the finish line.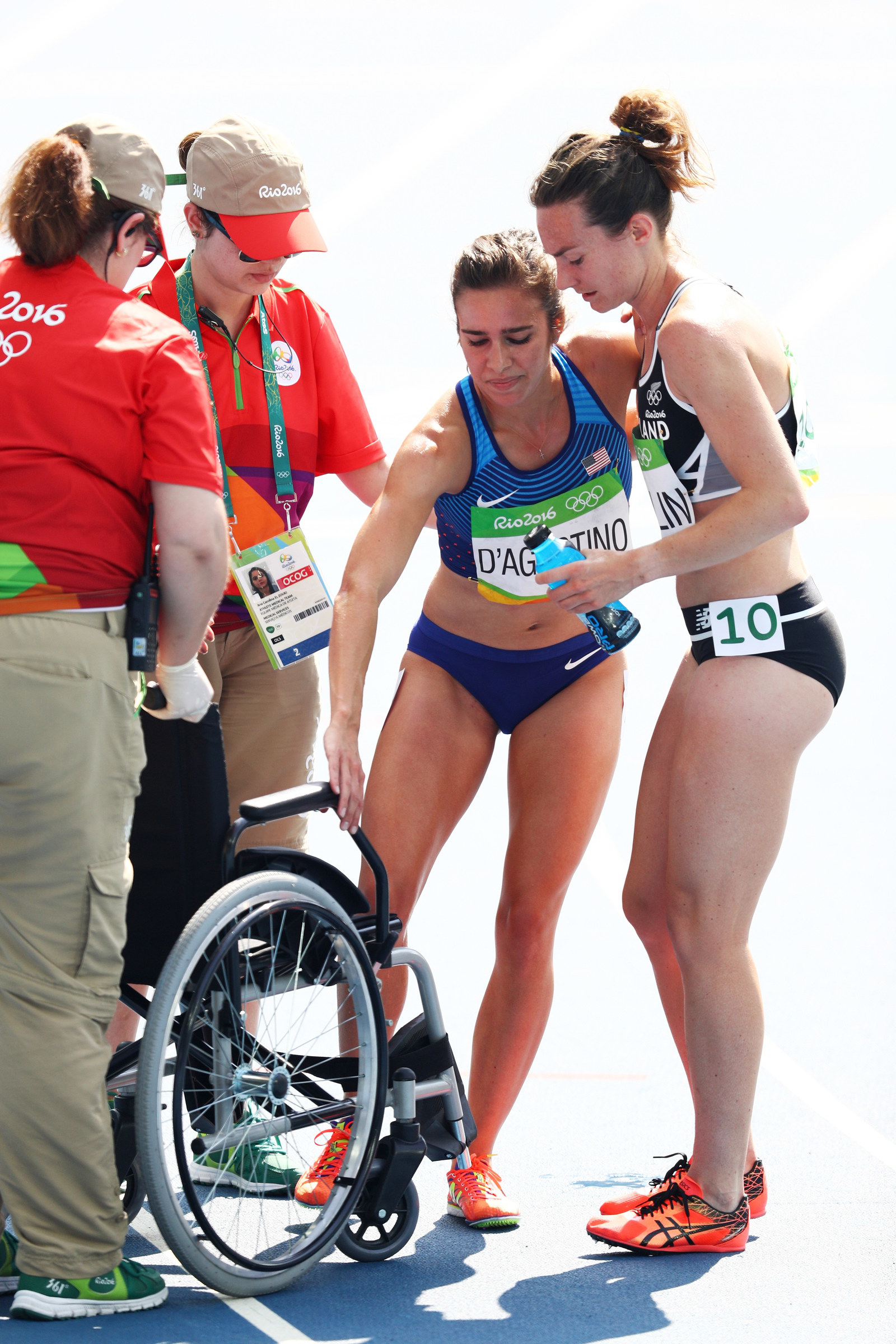 In her post-race interview, Hamblin said of D'Agostino: "That girl is the Olympic spirit right there. I've never met her before, and isn't that just so amazing, such an amazing woman."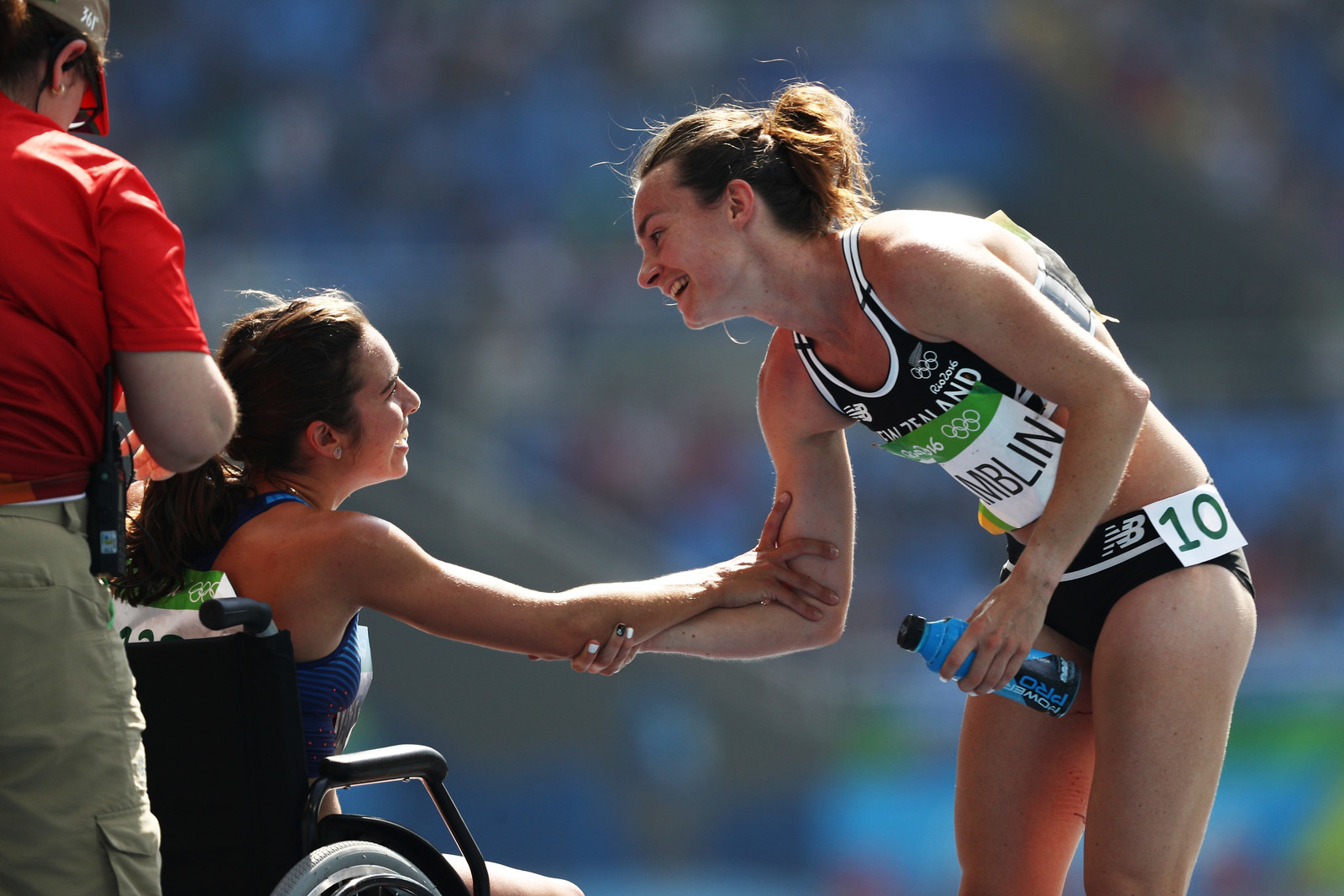 There's still time to sign up for BuzzFeed's Rio Roundup newsletter to get the hottest news each remaining day of the games!
CORRECTION
The event was the semifinals of the women's 5000-metre. An earlier version of this article misstated that it was a finals race.