Back in 2013 when Mariah Carey and Nicki Minaj were judges on Season 12 of American Idol, it was pretty well-known that the two did not get along on set.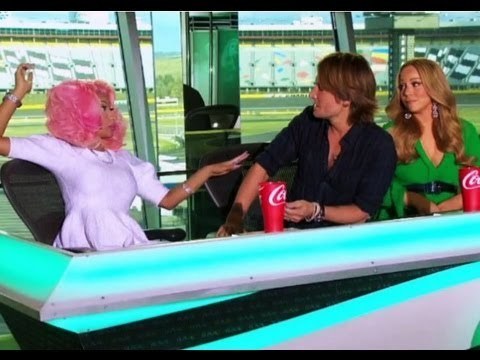 Three years later, Mariah Carey is keeping the beef alive with her latest comments — rather, the lack thereof — on Andy Cohen's Watch What Happens Live.
During a game of "Plead the Fifth," Andy asked Mariah three different questions, only one of which she could refuse to answer by pleading the fifth.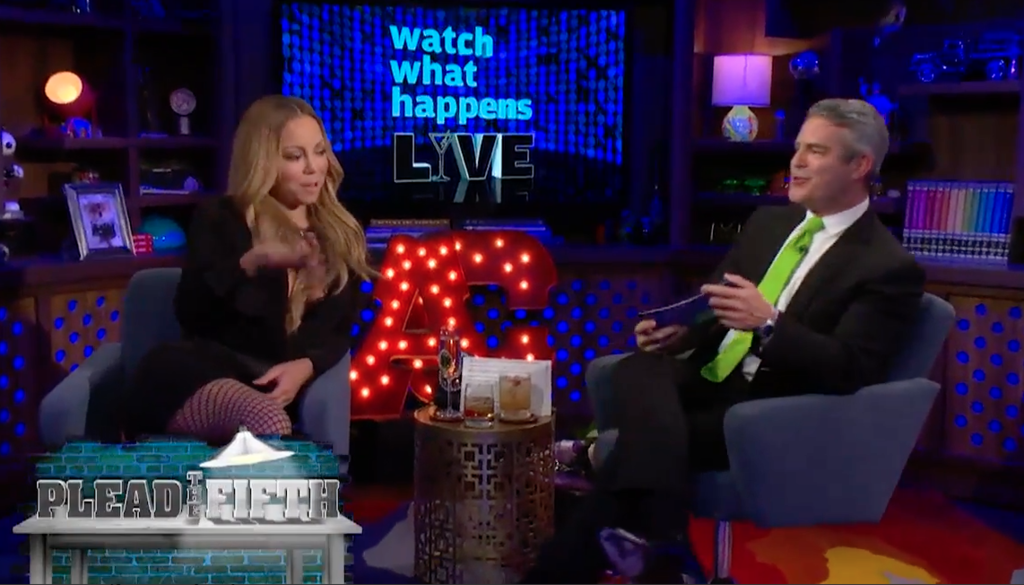 Mariah had no problem answering a question about her ex-husband's back tattoo.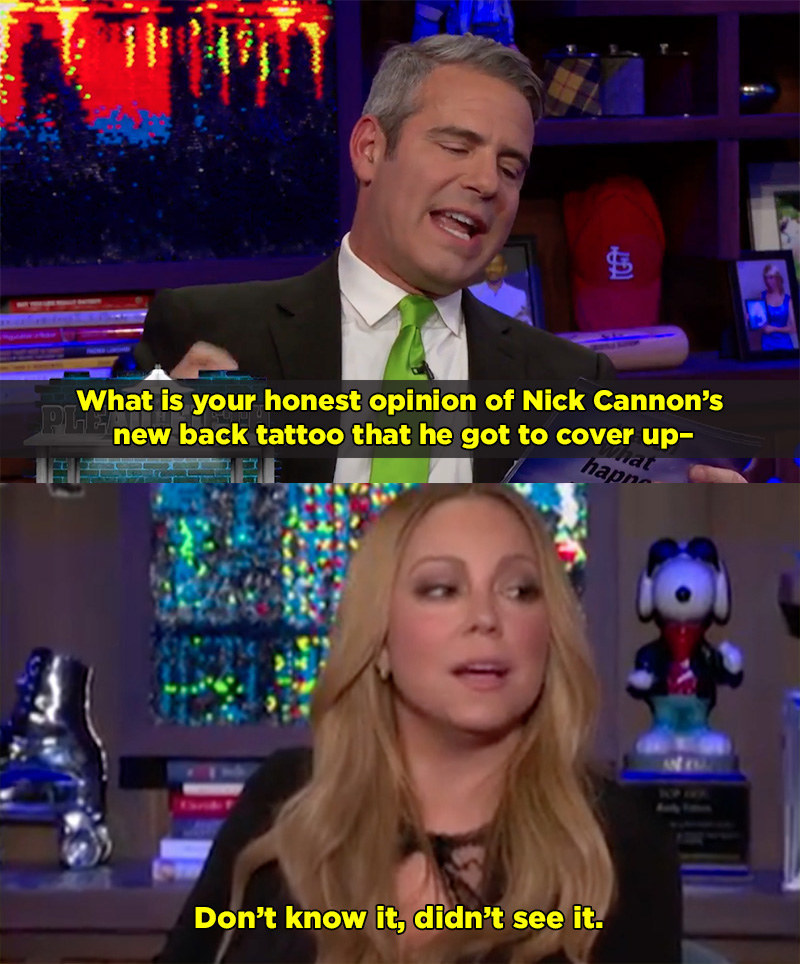 Andy also asked her what she thought of Beyoncé's album, Lemonade, and Jay Z's alleged infidelity.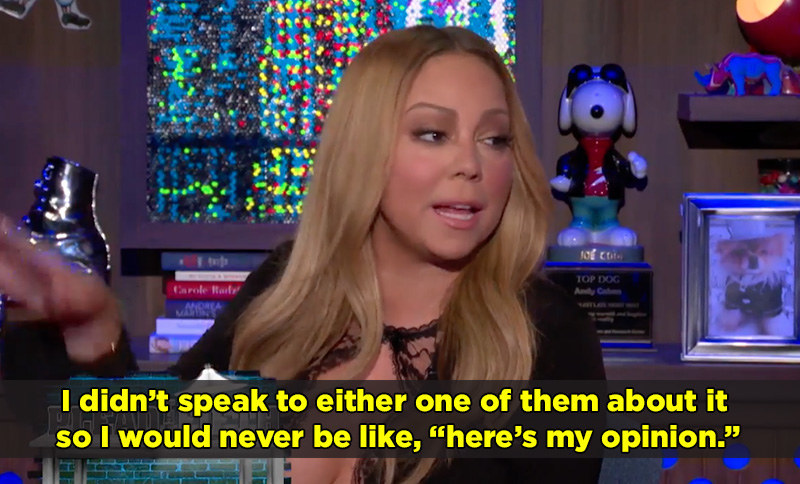 But the moment Mariah truly shined was when Andy asked her about Nicki Minaj.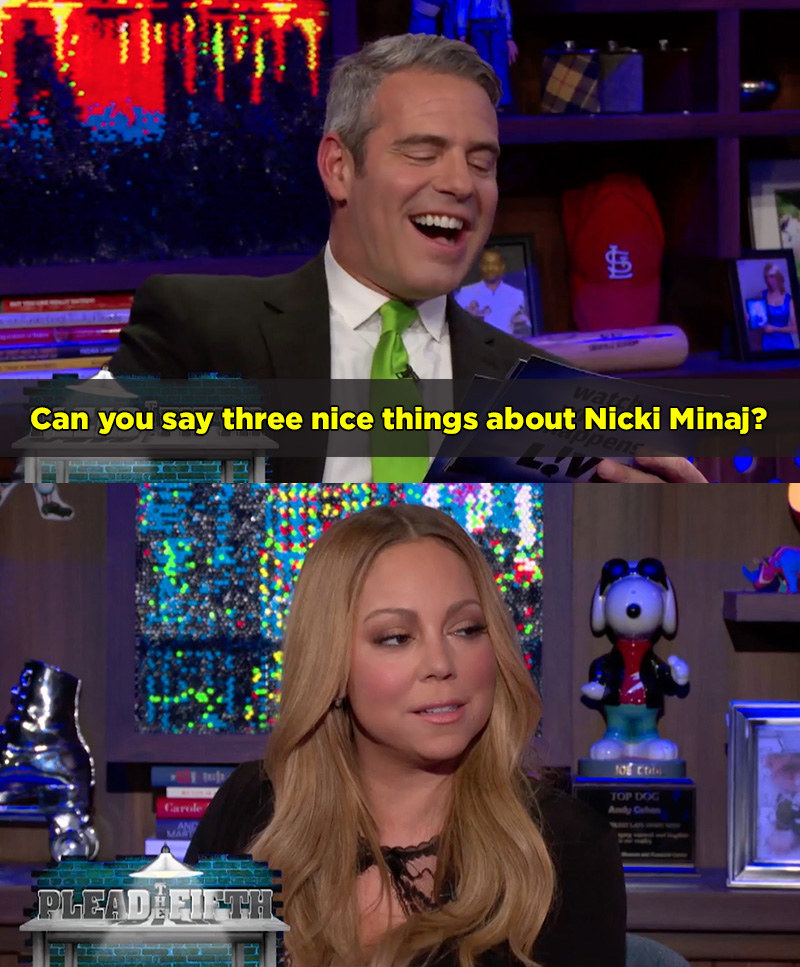 *sips drink*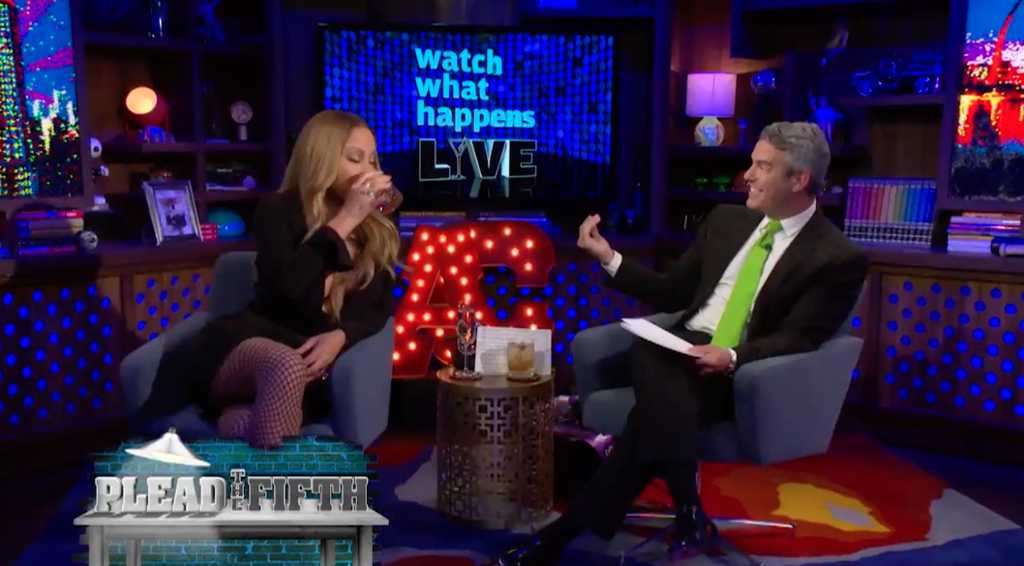 *flips hair*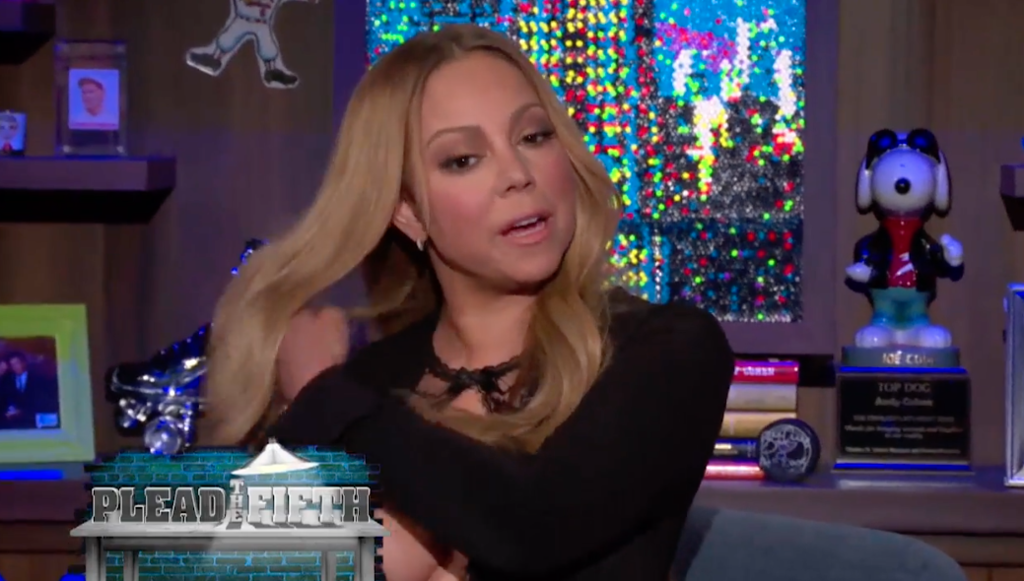 Andy asked her if she wanted to plead the fifth, but instead Mariah replied, "It's more important to, with that situation, to not plead the fifth but to stay above the fray."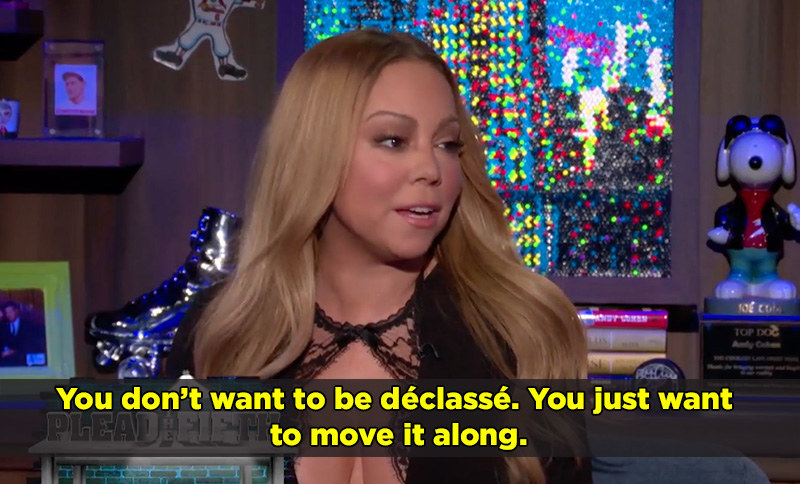 Classic Mariah.