Last night on Watch What Happens Live, Rachel Dratch and Real Housewife of Beverly Hills, Erika Jayne, stopped by the clubhouse.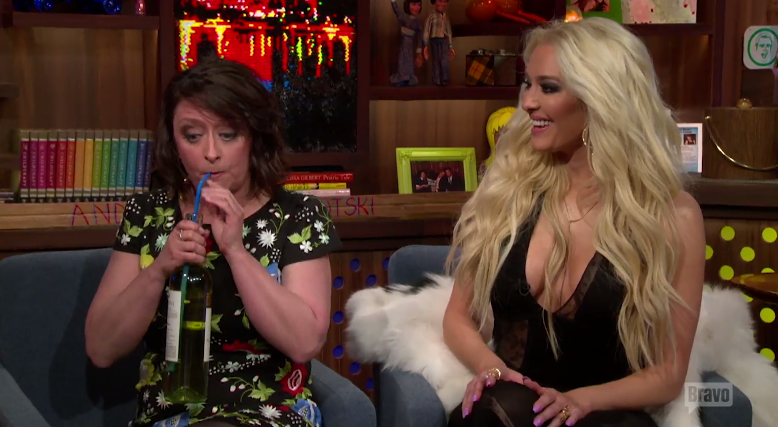 So you know how Erika always says that everyone has a little Erika Jayne in them?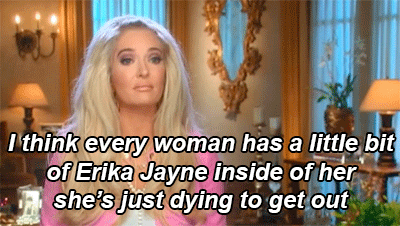 She had the wig, the catsuit, the pink.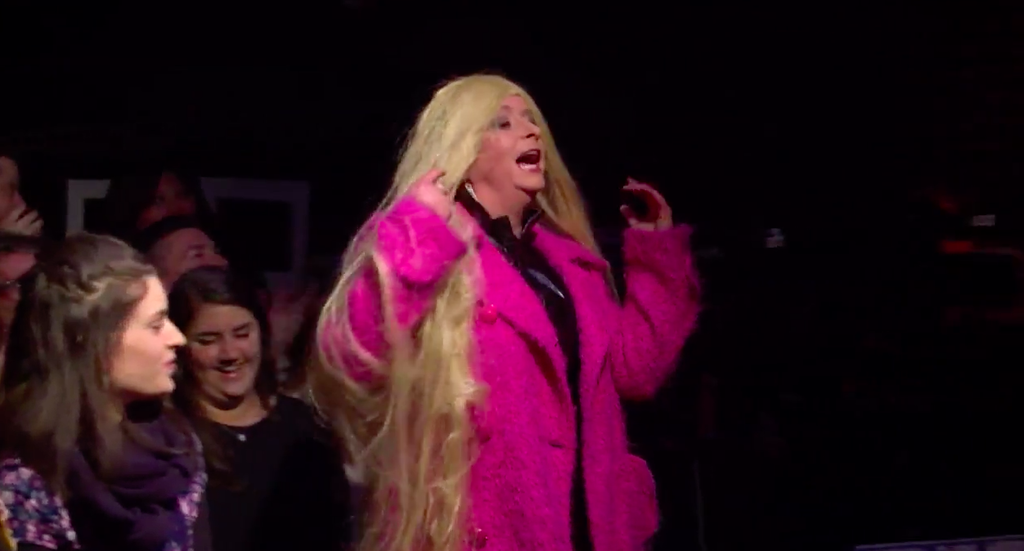 And most importantly, the attitude.
Now it's well known that Erika Jayne likes to pat the puss.