On Saturday, they made their "first joint public appearance" since their commitment ceremony. But can we talk about what really matters in this picture...
...WHY HELLO THERE, BIG FELLA!
This baby is Shia's bulldog, Brando, and would you just look at this sausage!!!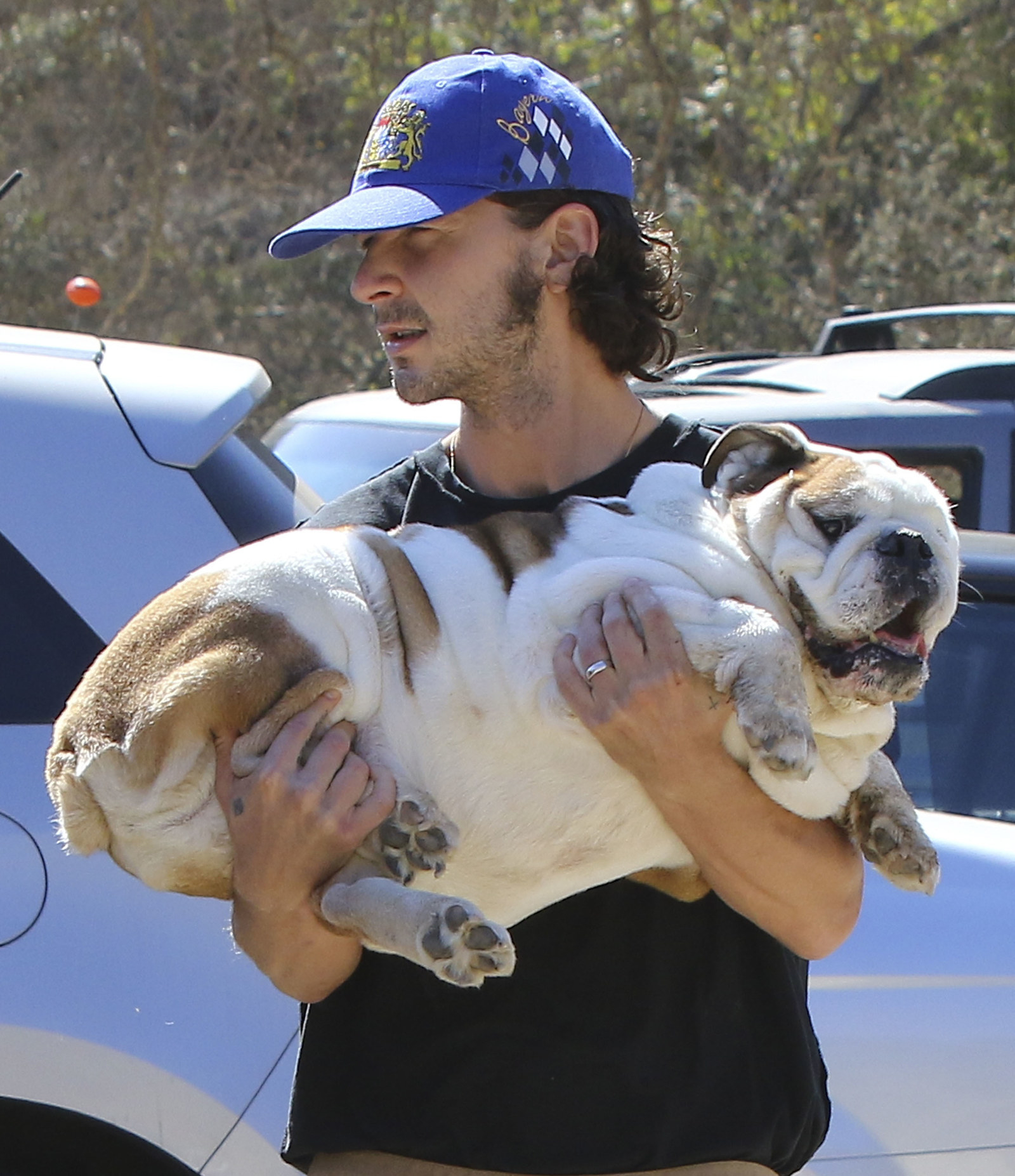 On Saturday, Mia and Shia took Brando to the dog park, where he modeled exemplary good-boy behavior. Here he is making sure his parents are being responsible dog owners by picking up his poop.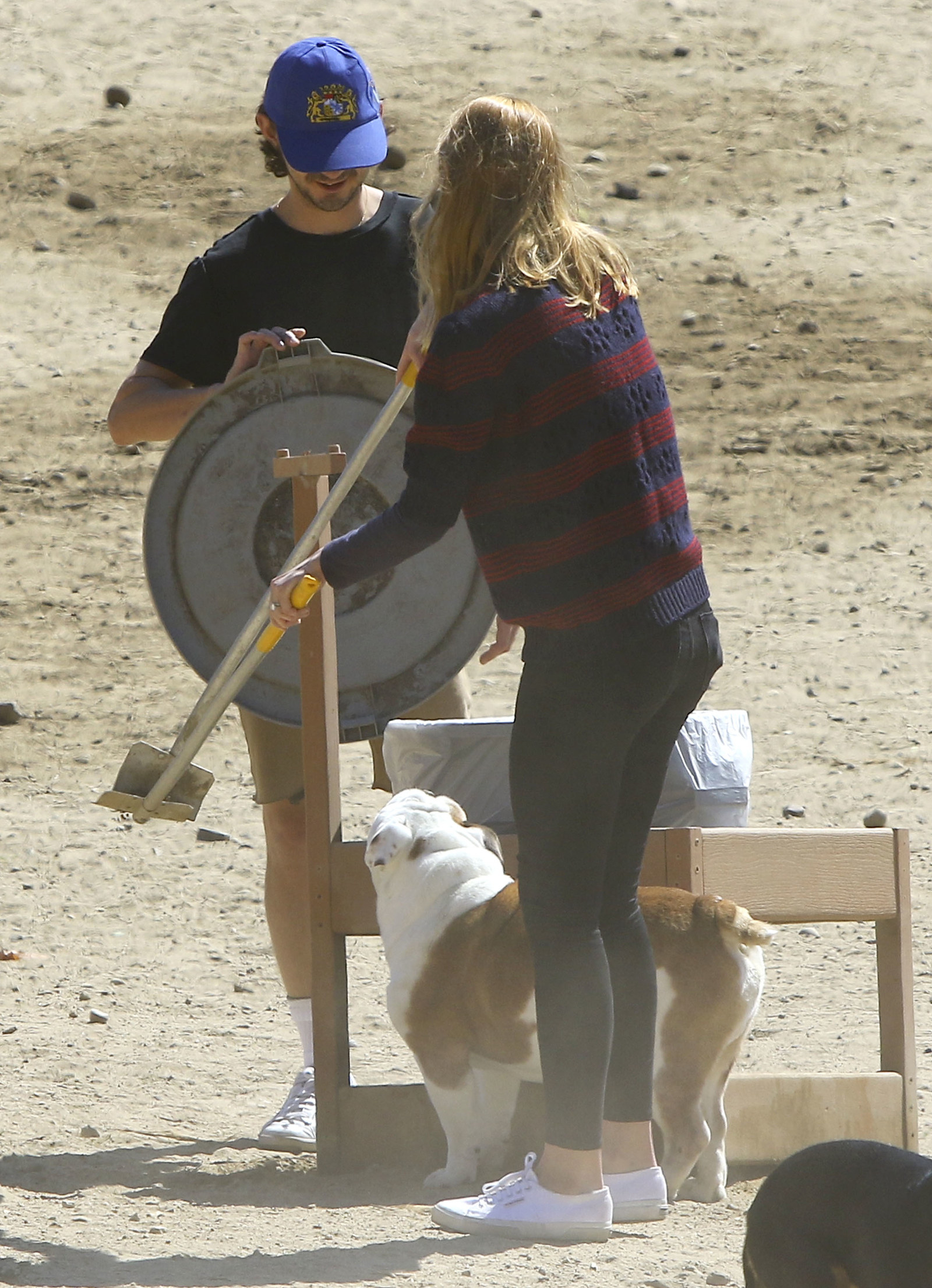 Here he is taking a timeout from playing to keep hydrated.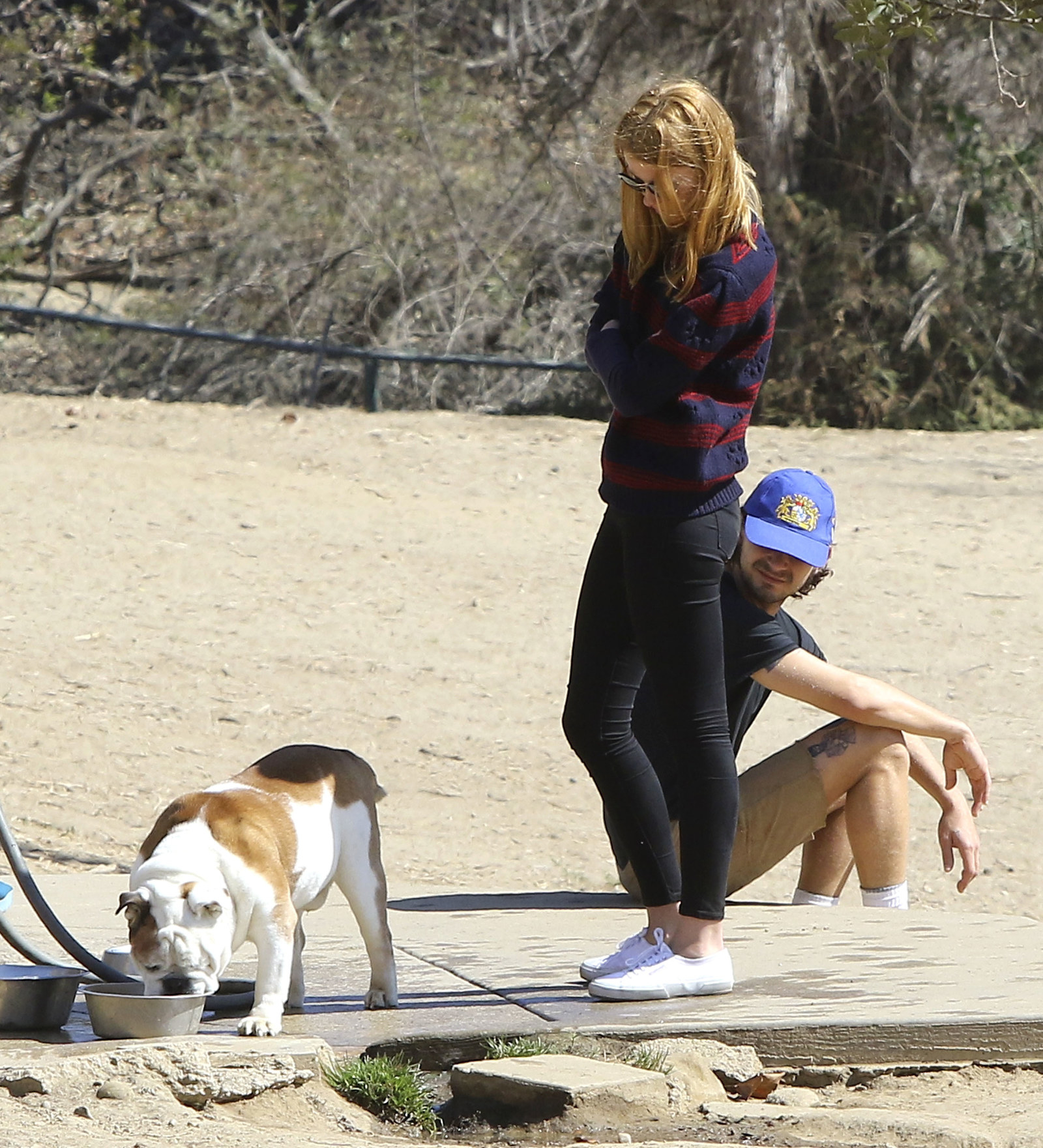 And here he is following his parents out of the park without a leash!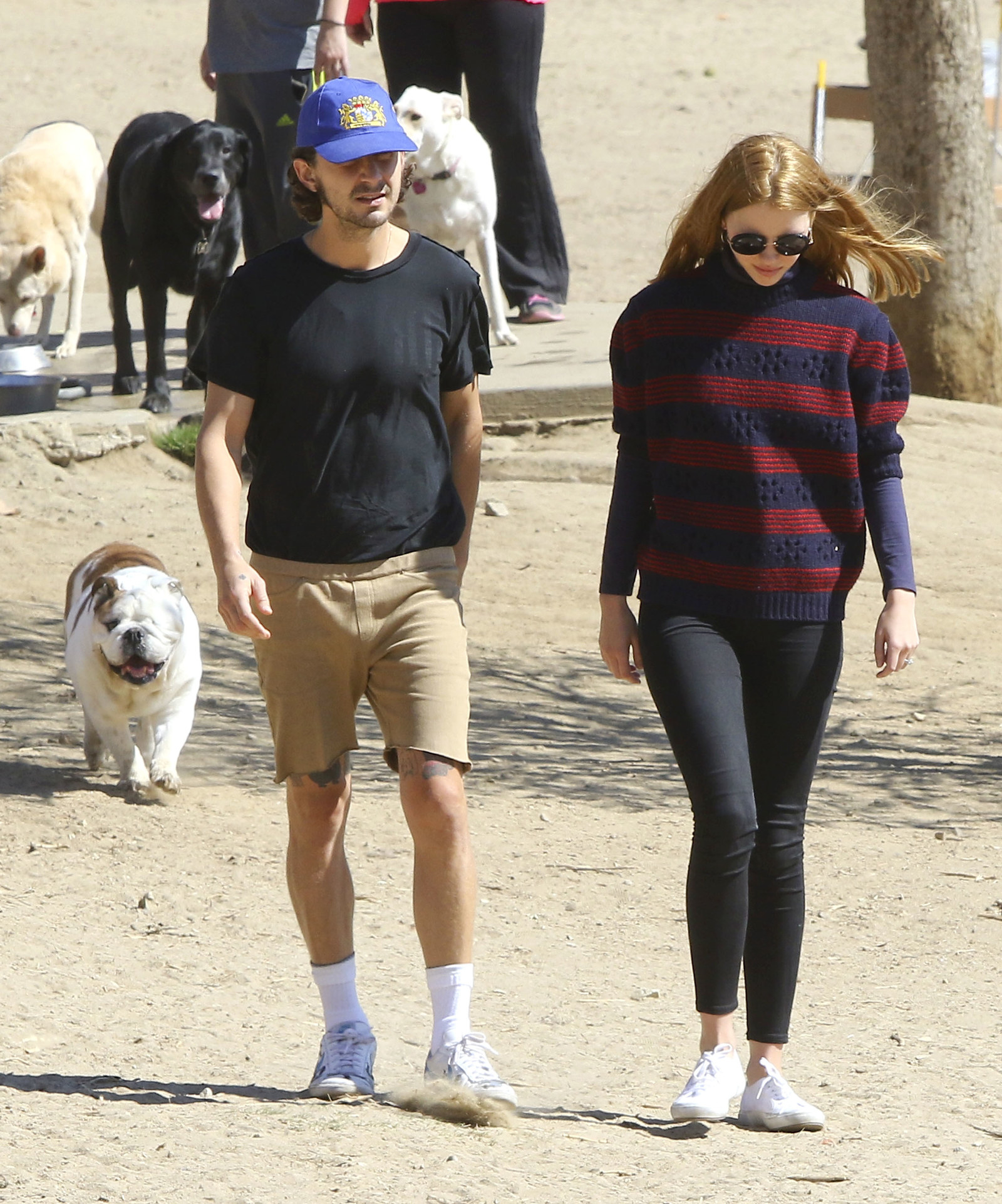 Way to be a good boy, Brando!