This Cover Of Rihanna's "Work" Has Some People Riled Up
Imitation is the best form of flattery, right?
Rihanna's song "Work" is currently the No. 1 song in the country, so naturally people are going to put their own spin on the tune. That's what happened when YouTuber Samantha Harvey did when she covered the song last week.
Some people are not happy and have pointed out that her cover lacks the Caribbean influences in Rihanna's version. There are some people who like it:



Others have commented on Harvey's cover, defending the original Rihanna tune.

Harvey also caught some flack for switching up some of the lyrics.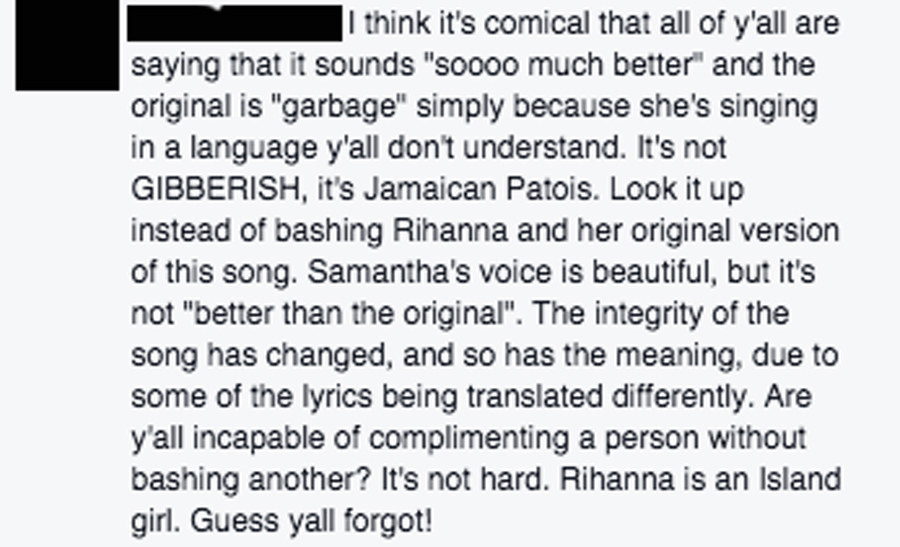 But she did comment on the video, saying that it wasn't her intent to make anyone upset.