If you've been watching the 2016 Summer Olympics, you've probably heard the name of one gymnast a whole lot: Simone Biles.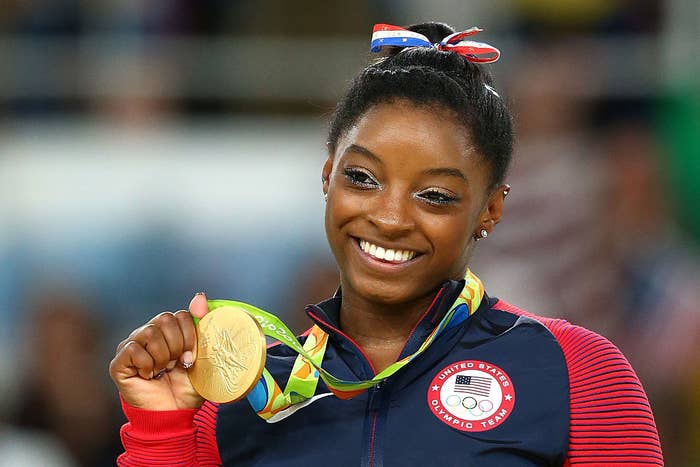 Biles has already cemented her legacy. She's been called the greatest gymnast ever, and she's the first American woman to win the gold on vault.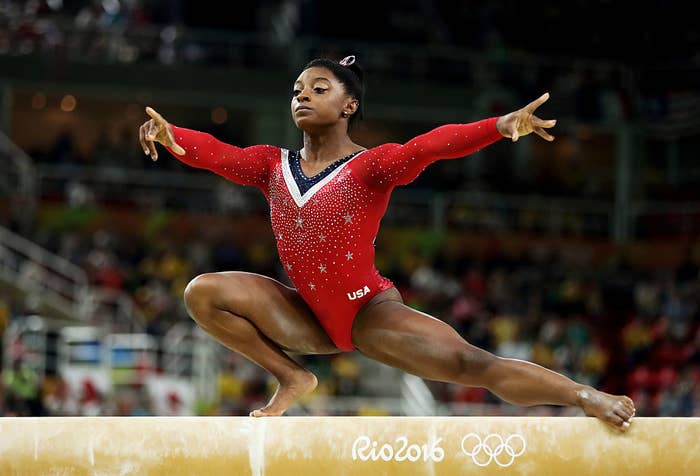 But when Biles isn't being a badass Olympian, she spends her time with her cardboard cutout of Zac Efron, which she's been known to kiss.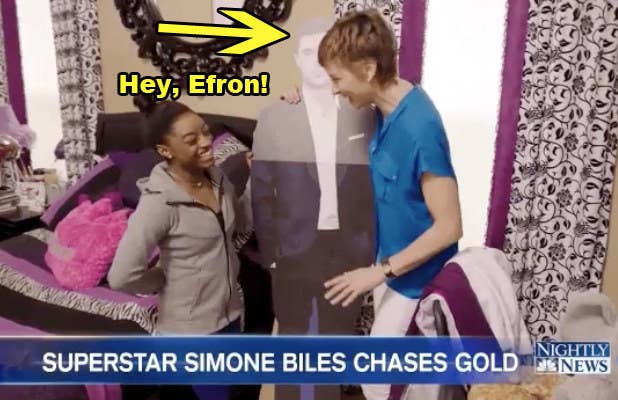 And Zac himself has — from the start of the Olympic Games — supported Biles, along with the rest of the Final Five.
This week, their worlds finally collided, and it was glorious. Efron appeared on Biles' Snapchat...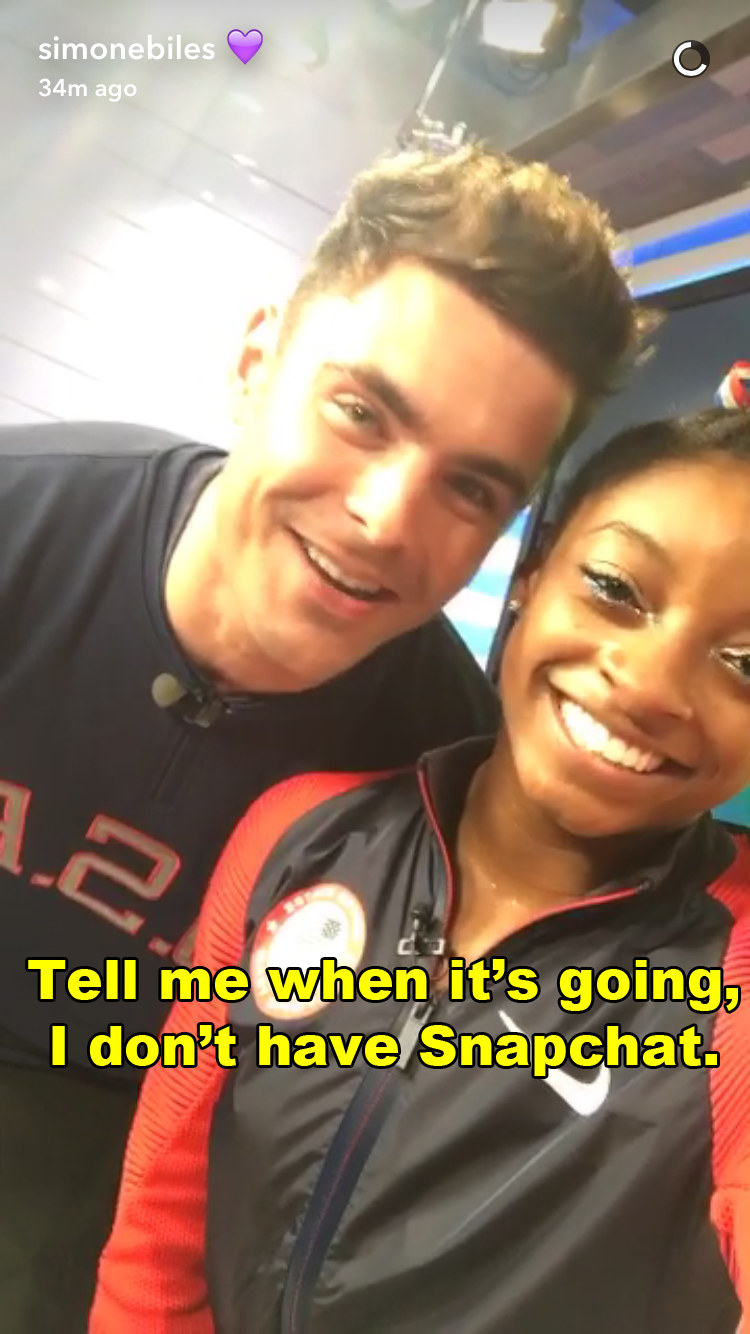 ...and gave her an adorable smooch.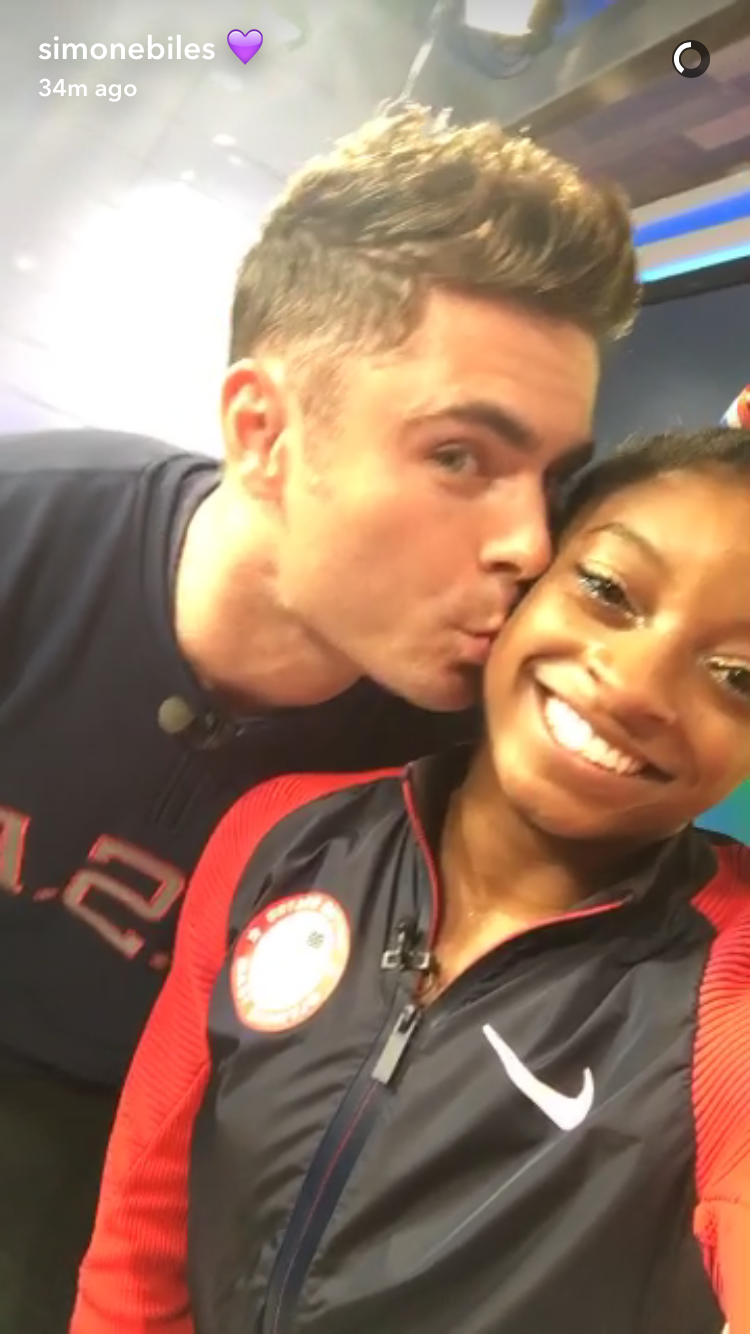 Understandably, Simone couldn't handle it.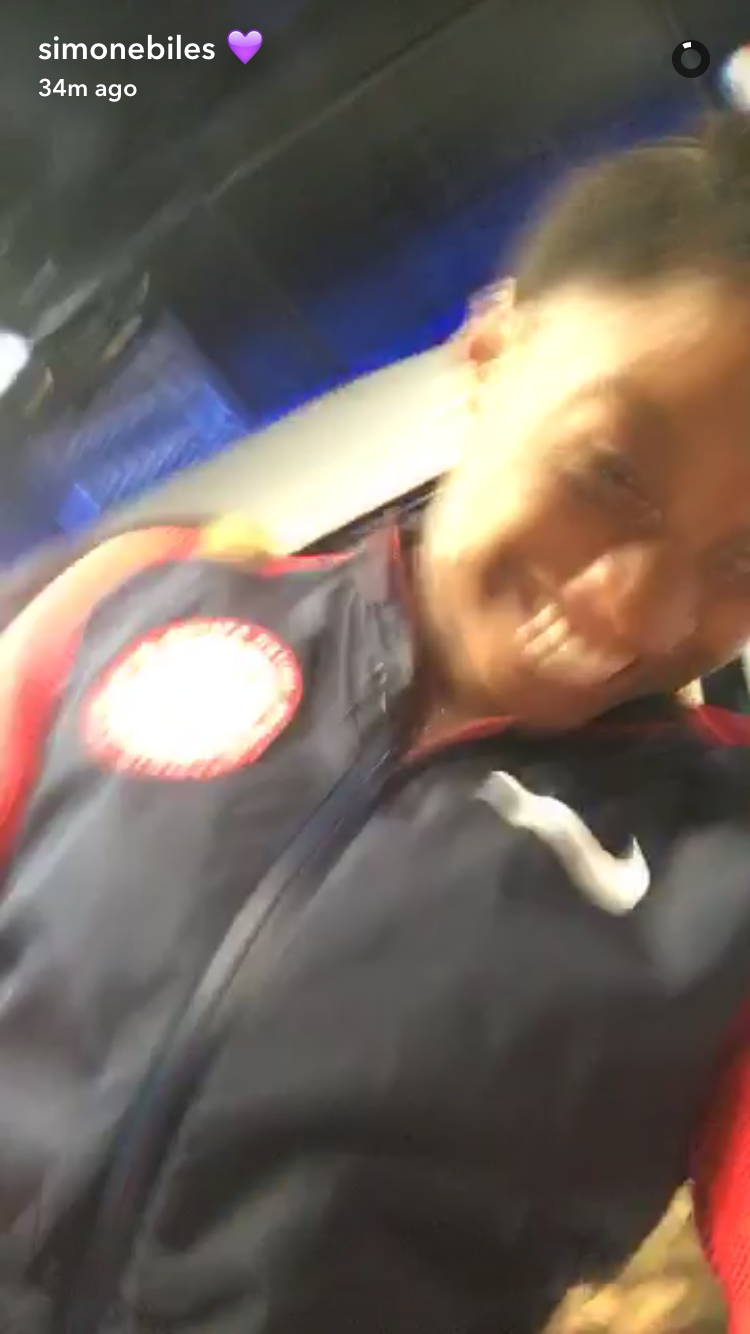 But let's be honest, who on earth could keep their cool after a peck from Zac?
CORRECTION
Simone Biles has won four gold medals and one bronze in Rio. An earlier version of this story misstated that she won five gold medals in Rio.
There's still time to sign up for BuzzFeed's Rio Roundup newsletter to get the hottest news each remaining day of the games!