Amy Schumer Hilariously Dissed The Kardashians In Her "SNL" Monologue
"I have an 18-month-old niece and we have the exact same body."
The Trainwreck star held nothing back when it came to delving into the latest pop culture topics...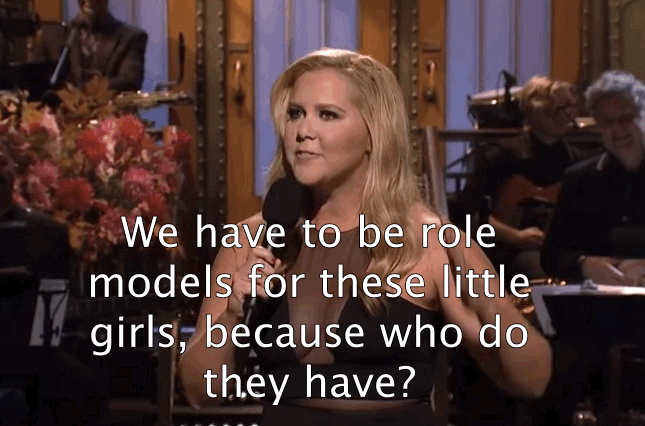 "Is that a great message for little girls? A whole family of women who take the faces they were born with as, like, a light suggestion," Schumer joked, talking about the Kardashian family's seemingly incessant plastic surgery.
Schumer even managed to fit a Sex and the City joke into her monologue.
"And if somebody's like, you're more like a Miranda. You're allowed to be like":
And finally, Amy ended her skit by talking about how Bradley Cooper is the kind of guy you'd immediately drop trou for.