On Friday evening, tons of people around the world gathered to watch the Opening Ceremony at the 2016 Olympic Games.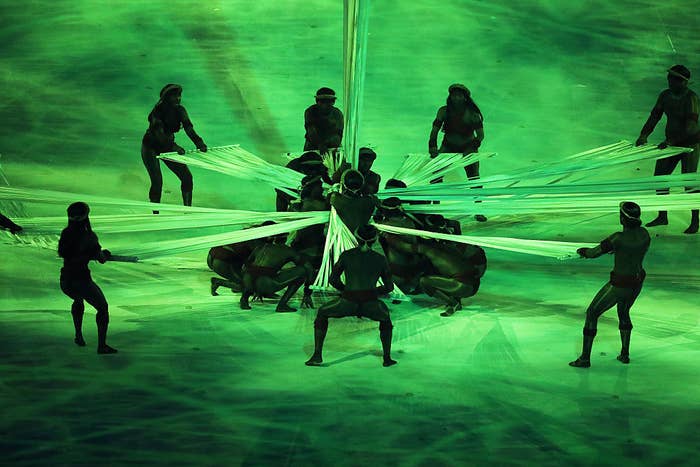 And if you were watching on television just prior to the games beginning, you would've witnessed an incredibly adorable moment.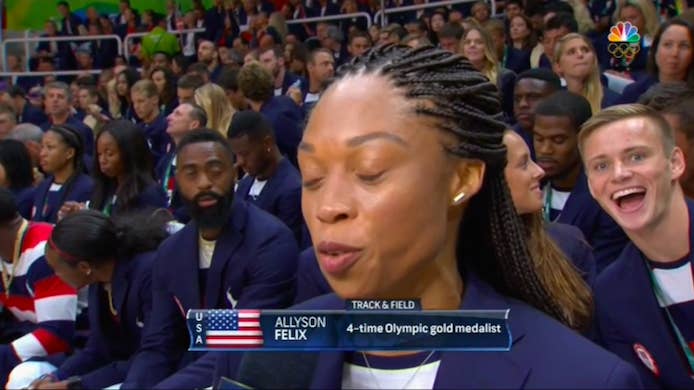 You would've noticed a few folks hammin' it up in the background as, Allyson Felix, track and field star, gave an interview.
People we're cheesin' real hard, soaking up this shining moment.
Because let's be honest: Who hasn't ever wanted to have a charming moment on the small screen?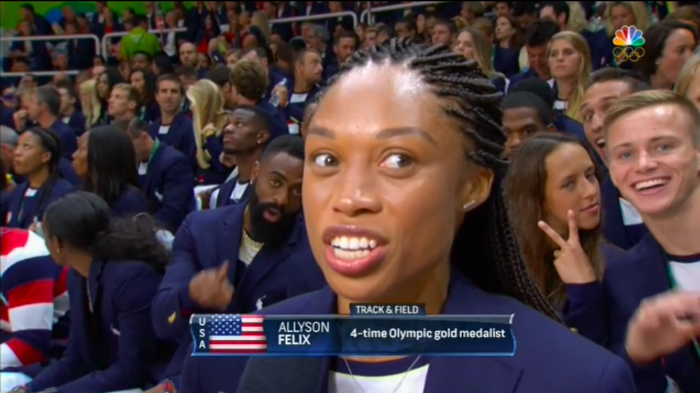 Because isn't this what the Olympics are all about?!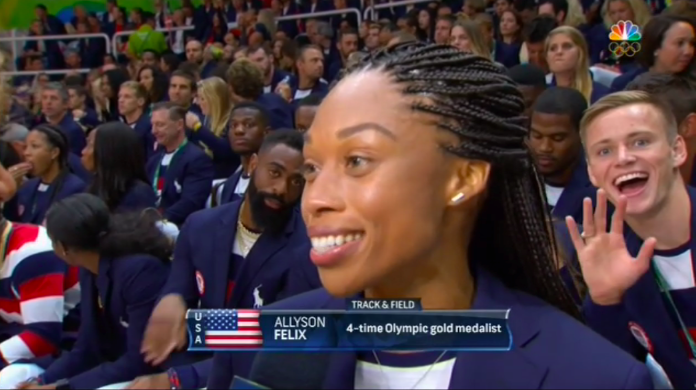 Ya know, honest competition among the many nations of the world and experiencing charming moments of your fellow humans being adorably playful?
Ah, gotta love it.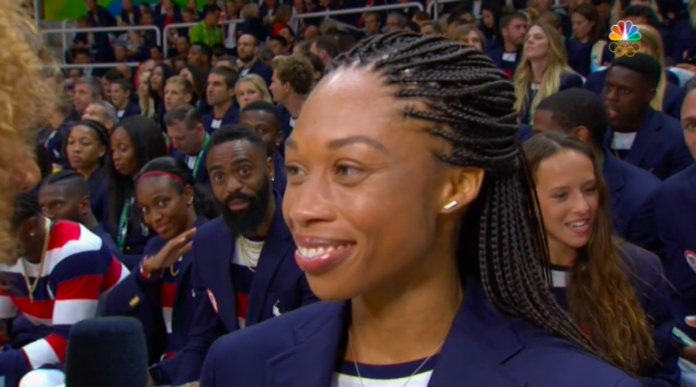 For full Olympics coverage, tune in to your local NBC broadcast.