People of the internet, meet O'Shea Jackson Jr., son of Ice Cube and one of the stars of the hit film Straight Outta Compton.
Jackson Jr. plays his father in the biopic, and he does a damn good job.
That's all well and good, but also: He's an absolute cutie.
Like, why is he so bae? No one bae should have all this power.
He even looks cute while eating ribs. No one looks cute while eating ribs!
Anyway, this man is exceptionally handsome, and his existence is a gift.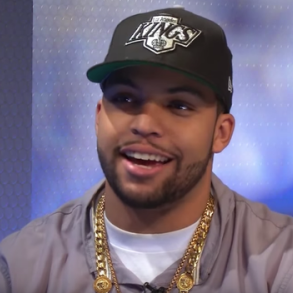 Me: Yes, 911?
Operator: How can I help you?
Me: I've fallen in love.
Operator: *disconnects call*
Whew. *fans self* 😍😍😍