Karlie Kloss Tried To Teach Jimmy Fallon How To Pose And It Was Interesting
Jimmy Fallon: Actor, comedian...model?
She thought it'd be cool to teach Fallon how to pose since he'd already been taught how to catwalk by now-retired supermodel, Gisele Bündchen.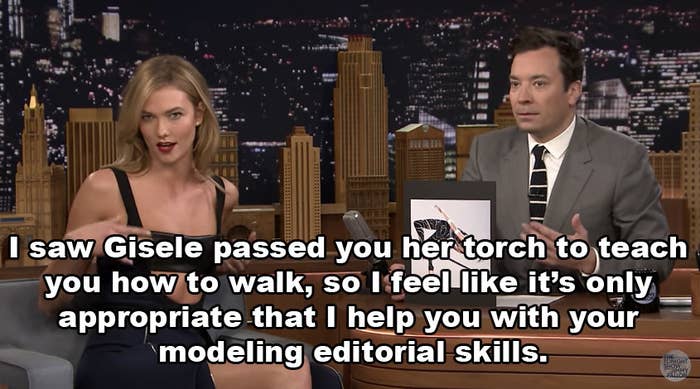 So it was no surprise he was pumped to learn even more about modeling like the pros do.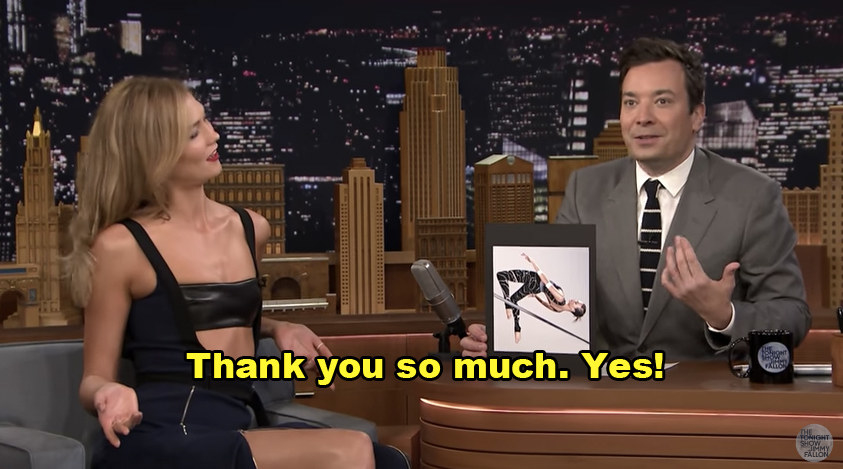 Next, they posed in graduation caps, because it's appropriate for this time of year.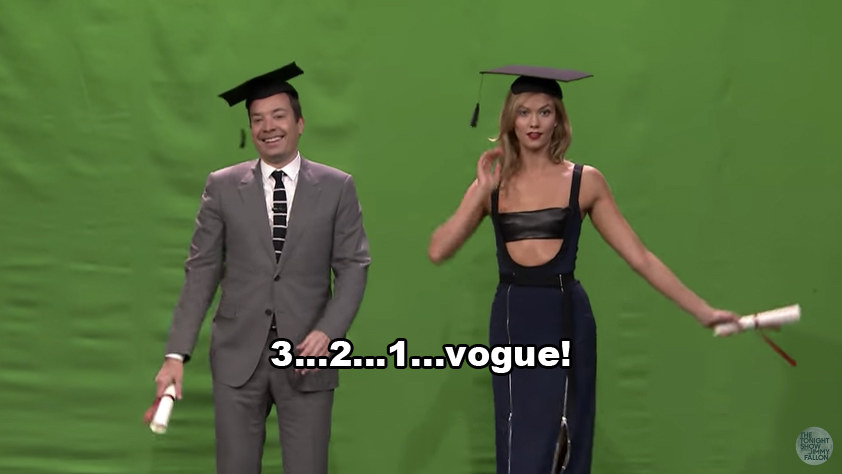 Shocking to no one, Karlie looked like a dream. And Jimmy didn't look half bad either.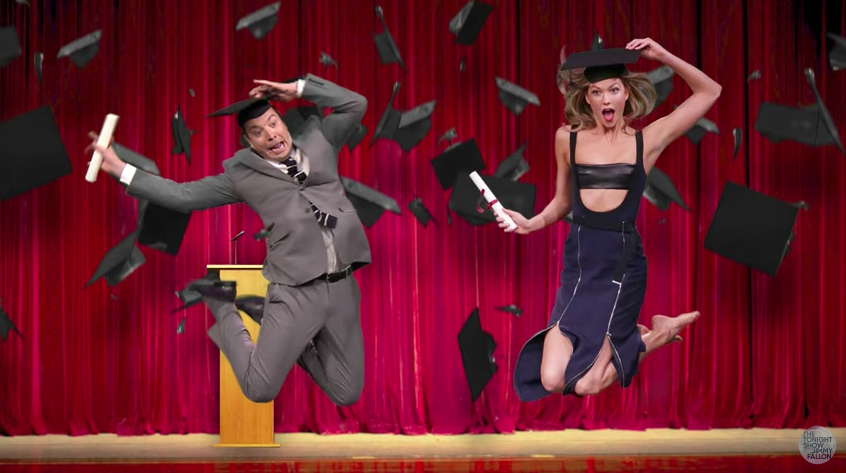 Keep practicing, Fallon. Soon you'll be gracing the covers of Elle, Vogue, and Harper's Bazaar too.