HBO's latest miniseries, Big Little Lies, focuses on the lives of three suburban mothers — Celeste (Nicole Kidman), Madeline (Reese Witherspoon ), and Jane (Shailene Woodley) who live in Monterey, California.
And you should probably stop reading now if you don't want to come across any spoilers.
In the latest episode, which aired on Sunday, March 26, titled "Burning Love," a scene with Celeste and her husband Perry (Alexander Skarsgård) revealed a moment that fans weren't expecting to see.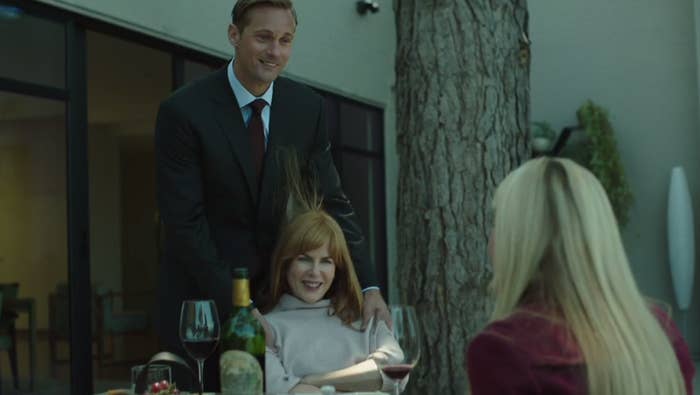 Right before the couple were supposed to head out to a local performance of Avenue Q, Perry tried to have sex with his wife. She objected, insisting they would be late to the event. (Spoiler: There's a penis below.)
People watching the show couldn't help but focus on one thing: Skarsgård's penis.
Full-frontal male nudity tends to draw attention because it happens so infrequently on television.
Much of the conversation about Perry's genitalia fell into two camps: People who were surprised by it even being shown, and people who joked about it being broken by the racket.
Some also remarked that the penis could be fake.
As of now, we can't definitively say one way or another if it is Skarsgård's penis, but we have images we can reference.
Back in 2013, during the Season 6 finale of True Blood, there was a scene with Skarsgård lying down in the buff, surrounded by snow. So...compare and contrast, if you feel so inclined.