9 Important Things To Know About The New Coronavirus Stimulus
More checks are on the way, but not everyone will qualify.
Yesterday, President Joe Biden signed the American Rescue Plan into law, which means that more stimulus money is on the way.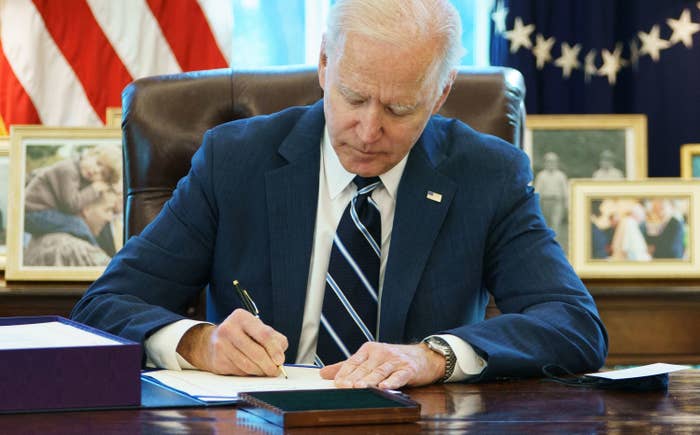 Here's what's in the bill and what it might mean for you:
1.
Another round of stimulus checks is on the way.
FYI: If you're still waiting for a stimulus payment you're owed from 2020, file your taxes ASAP! Even if you usually don't file because of your income level, you'll be able to get your past stimulus payments as a tax credit.
2.
Dependents of all ages may be eligible for a stimulus, depending on the income of the taxpayer who claims them.
3.
The new stimulus payments could be on their way later this month.
4.
Unemployment benefits will continue to get a $300 a week boost through Sept. 6.
5.
The bill includes $41.5 billion in housing assistance funds.
6.
Changes to the Affordable Care Act could mean lower premiums or bigger tax credits through 2022.
FYI: Unrelated to the bill, there is currently a special open enrollment period running through May 31 on healthcare.gov, so anyone who's lost health coverage due to the pandemic can enroll in a new plan.
7.
The bill also includes temporary changes to the Earned Income Tax Credit and the Child Tax Credit.
And here's what's NOT in the bill:
8.
A $15 minimum wage
9.
Student loan forgiveness
What do you think about the new stimulus plan? Share your opinion in the comments below!