Sacha Baron Cohen Got Joe Arpaio To Say He Would Accept A "Blow Job" From Trump
"I may have to say yes," the former Maricopa County sheriff said when asked if he would accept oral sex from the president in the latest episode of Who Is America?
Comedian Sacha Baron Cohen, who is most famous for his fictional characters Ali G and Borat, has come out at full speed with his new Showtime series Who Is America?, tricking US politicians into doing and saying some wild things.
In the premiere episode, several Republican politicians were duped into endorsing a program to arm toddlers with guns.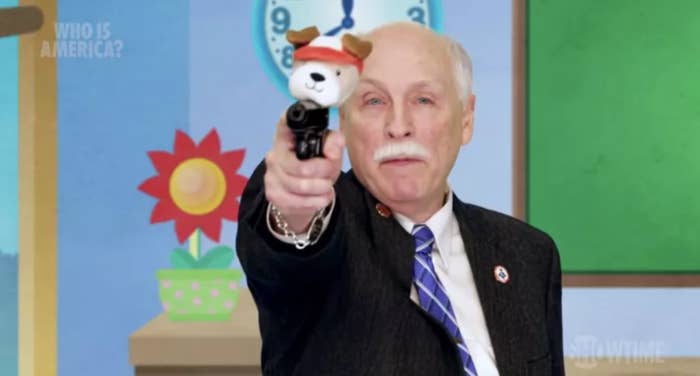 The following week, Georgia lawmaker Jason Spencer was shown repeatedly shouting the n-word and dropping his pants, believing that Baron Cohen was an Israeli agent teaching him how to protect himself against terrorists.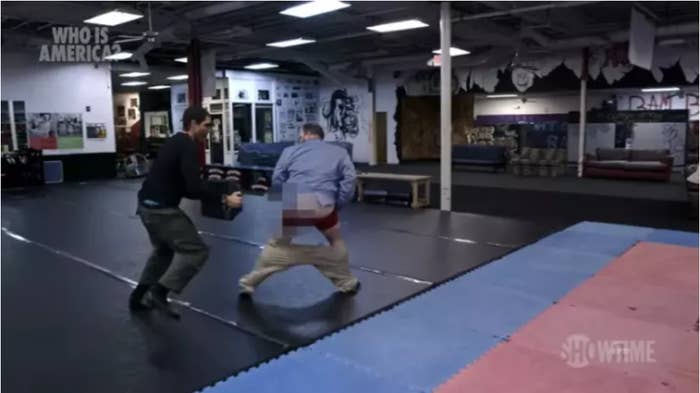 Spencer was forced to resign just days after the episode aired, amid mounting criticism from Georgia politicians on both sides of the aisle.
In the most recent episode, Baron Cohen targeted former Maricopa County sheriff Joe Arpaio, a far-right conservative best known for his hardline immigration policies and promoting conspiracy theories about former president Barack Obama's birth certificate. Arpaio was duped by Baron Cohen's newest character, Finnish "unboxing" YouTube star OMGWhizzBoyOMG.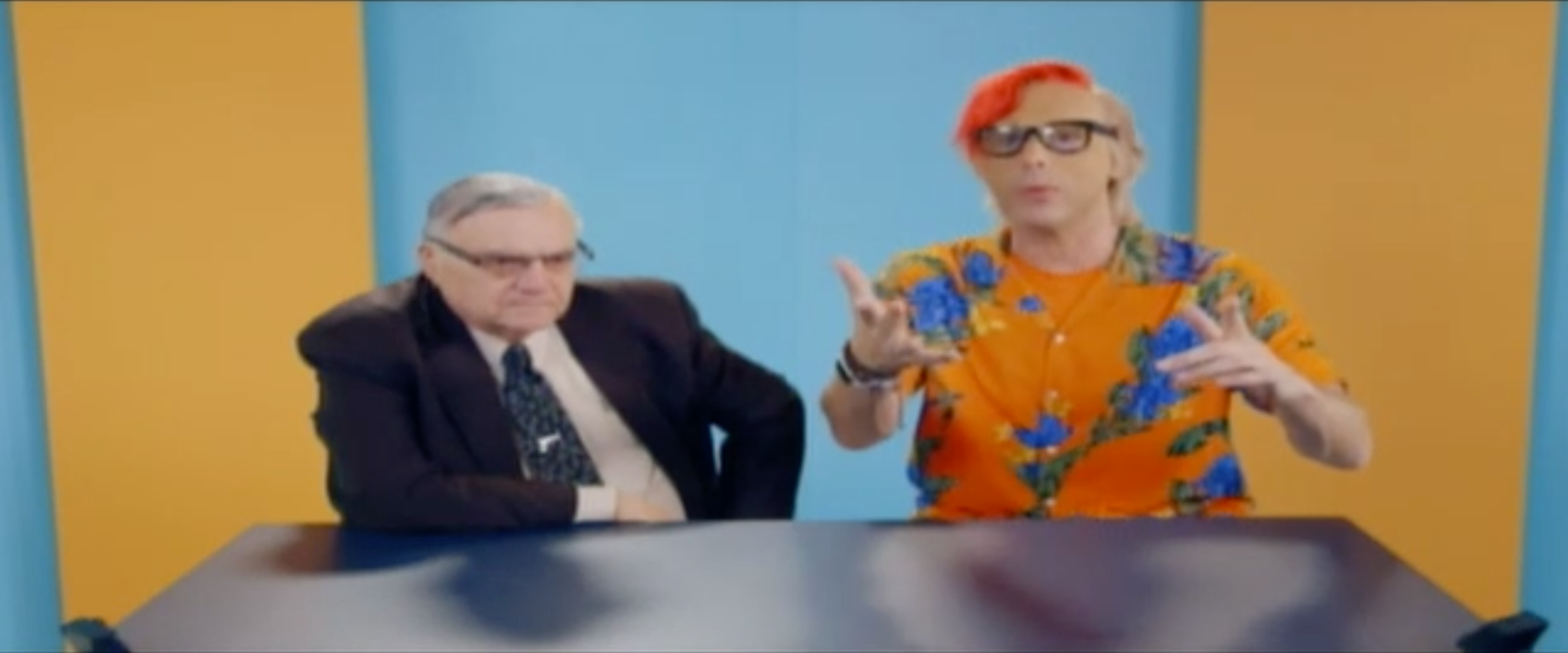 A sheriff in Arizona for more than two decades, and an early Trump supporter, Arpaio was pardoned by the president last year after being found guilty of criminal contempt of court in a case stemming from his refusal to stop traffic patrols that targeted Latinos. He is currently running for US Senate in Arizona as a Republican.
Last week, Arpaio told Breitbart that he was duped by the show.
"I felt uncomfortable with some of the words they were using but I had to live through it," Arpaio told the outlet. "I am not the type of guy who gets up and walks out. I never walked out in thousands of interviews. I just take it."
"I was kind of shocked," he added. "But I figured this is Finland and this is a famous comedian."
In the episode, OMGWhizzBoyOMG and Arpaio discussed guns with a tiny doughnut with eyes named "D'lish Donut." Speaking directly to the pastry, Arpaio told it that bad guys might need to be stopped with a gun.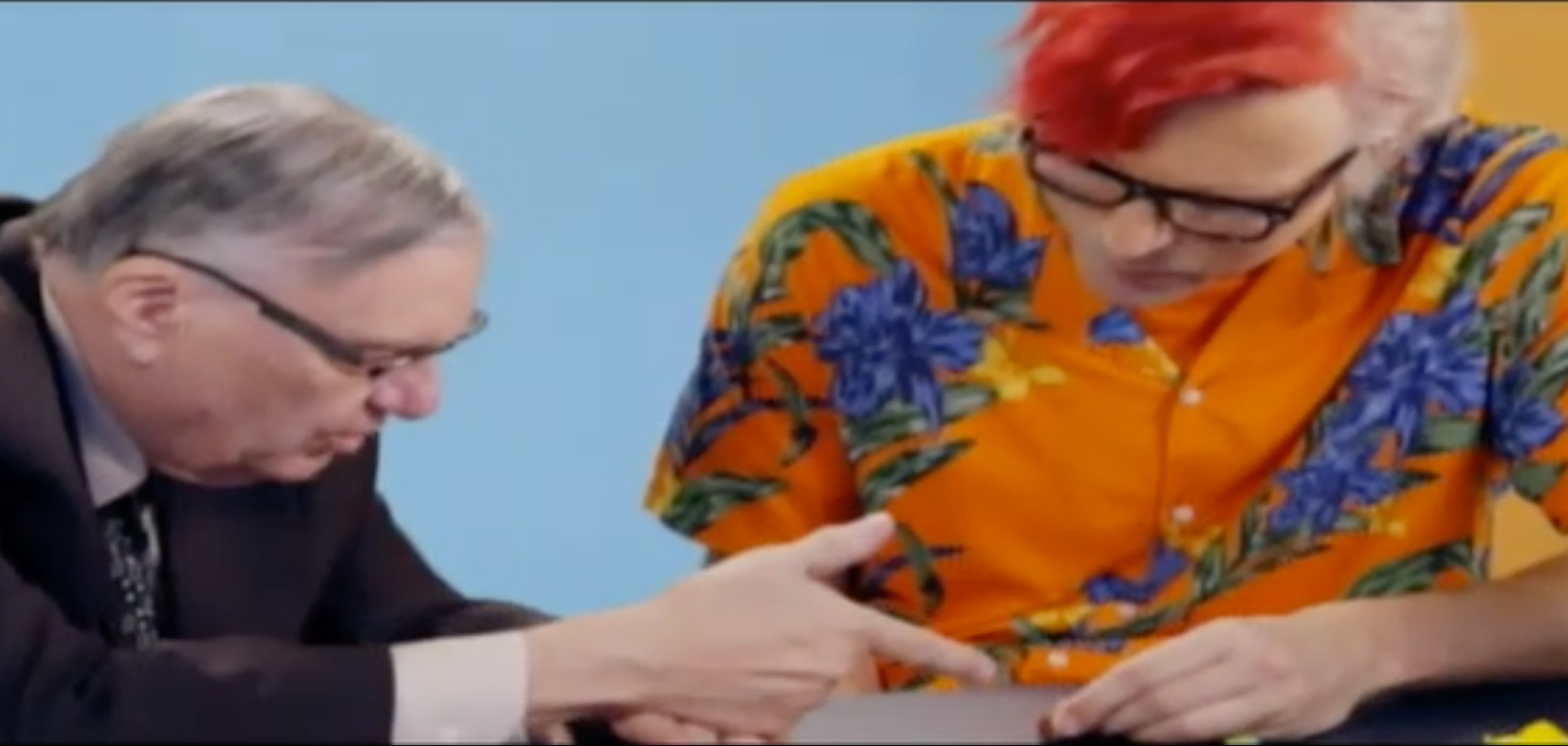 Later, when OMGWhizzBoyOMG told Arpaio that he has 43 guns, which he has been collecting them "for the upcoming race war," the former sheriff appeared nonplussed.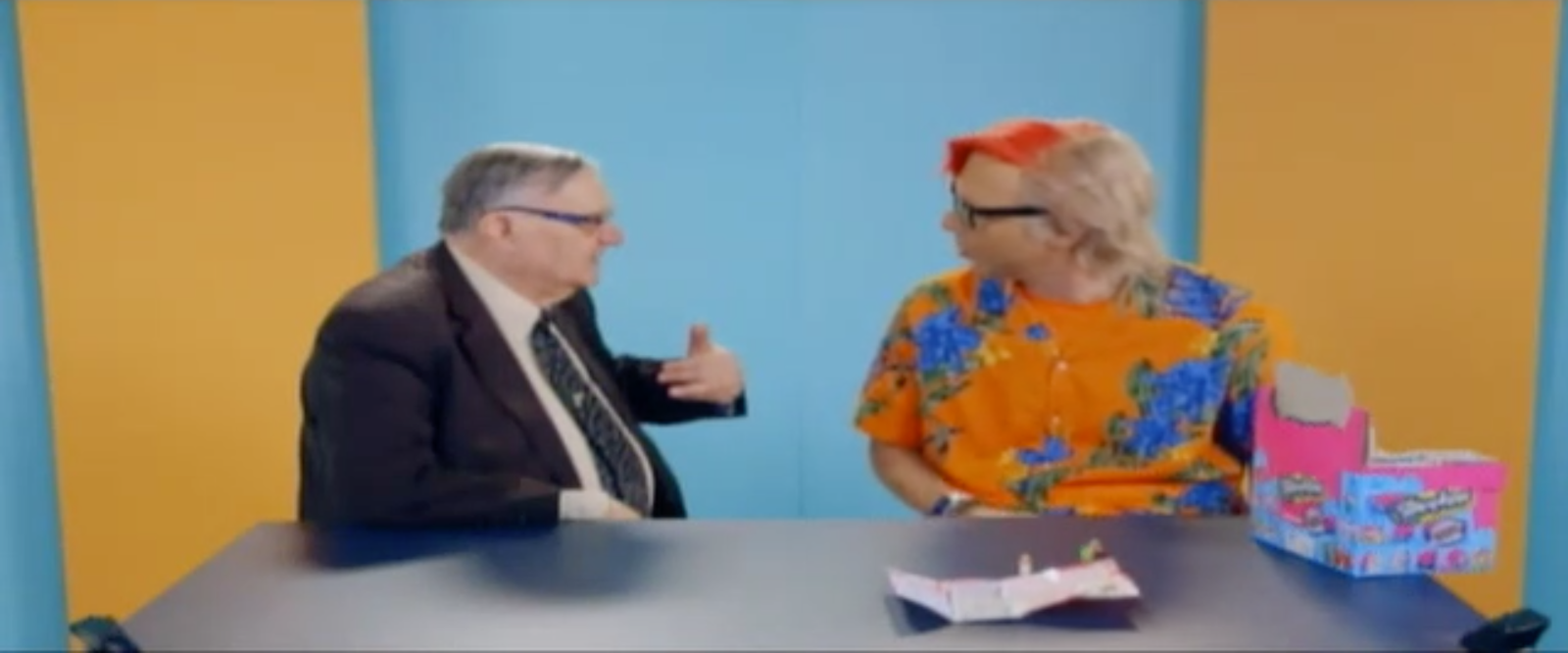 The conversation then turned to Trump. Asked if the president has a "golden shower," Arpaio responded that "it wouldn't surprise me," although it's not clear if the former sheriff understood the double entendre.
They then discussed jobs that can be done with your hands, at which point, Arpaio was asked if he would accept "an amazing blow job" from Trump. "I may have to say yes," he replied.
Needless to say, people loved it.
NBD, just Arpaio and a tiny doughnut.