1.
One of the taglines for the film "You say you want a revolution?" was a reference to The Beatles' song "Revolution". 2.
The pitch for "Spice Force Five" borrows a great deal from the pilot "Fox Force Five" mentioned in Pulp Fiction. 3.
The film also references Poirot during Emma's murder mystery scene. 4.
References to both Princess Diana and Gianni Versace were removed from the film as both were alive during the filming, but died before the movie was released. 5.
Similarly, scenes shot with a cameo from Gary Glitter were removed after he was arrested on child pornography charges. 6.
Spice World was the first reunion between Meat Loaf and Richard O'Brien since the two starred in Rocky Horror Picture Show. 7.
Meat Loaf also references his own hit song, "I'd Do Anything For Love (But I Won't Do That)". 8.
Originally, Dennis the driver was to be played by boxer Frank Bruno, however he quit the production claiming his son was banned from having his photo taken with the girls. 9.
The film was nominated for seven Razzies. 10.
The film won the Razzie for Worst Actress, an award shared between all five of the Spice Girls. 11.
In 2014, the actual Spice Bus was put on permanent display at the Island Harbour Marina on the Isle of Wight.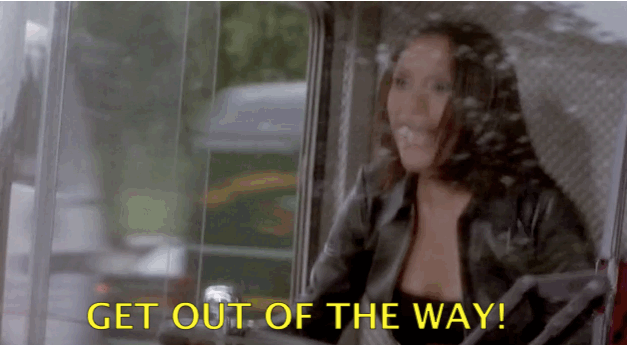 12.
During the photo montage scene, the girls dress up as the various people mentioned in their song "The Lady is a Vamp". 13.
Barry Humphries ditched Dame Edna's purple-rinse to play tabloid mogul Kevin McMaxford.
The fictional character of McMaxford has been commonly referred to as a "Rupert Murdoch-type".
14.
And basically every British actor had a cameo in the film. For example, Jennifer Saunders is credited as ~Fashionable Woman~. 15.
Jennifer also plays the ultimate ~fashionable lady~, Edina Monsoon, in Absolutely Fabulous which often featured cameos from Spice World cast members Naoko Mori and Emma "Baby Spice" Bunton.

16.
The writer of the film, Kim Fuller, also wrote From Justin To Kelly. 17.
And the film passes the Bechdel Test.