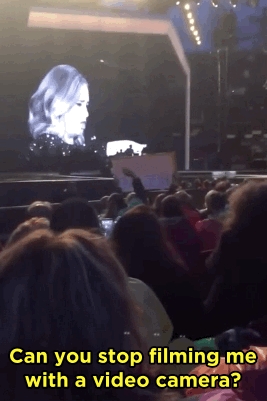 It appeared that the concertgoer had taken viewing via a screen one step further, and had set up a video camera on a tripod.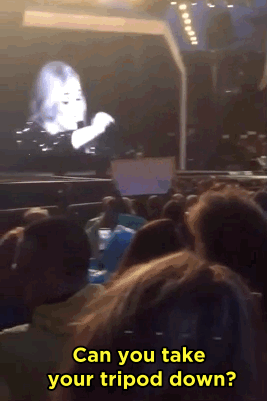 She ended things by simply reminding the woman, "I'd really like you to enjoy my show because there's lots of people outside that couldn't come in."
I guess we should be thankful someone was there, recording the show, otherwise we might have missed this epic moment.