Melissa McCarthy went head-to-head with Jimmy Fallon for a lip-sync battle, and despite a slow-ish start, she DESTROYED him with a Disney finish.
Jimmy started things off with a folksy classic, Melanie's "Brand New Key".
So Melissa busted out DMX's "X Gon' Give It to Ya".
Unfazed, Jimmy went inZayn in the membrayn with "Pillowtalk".
That's when things got interesting.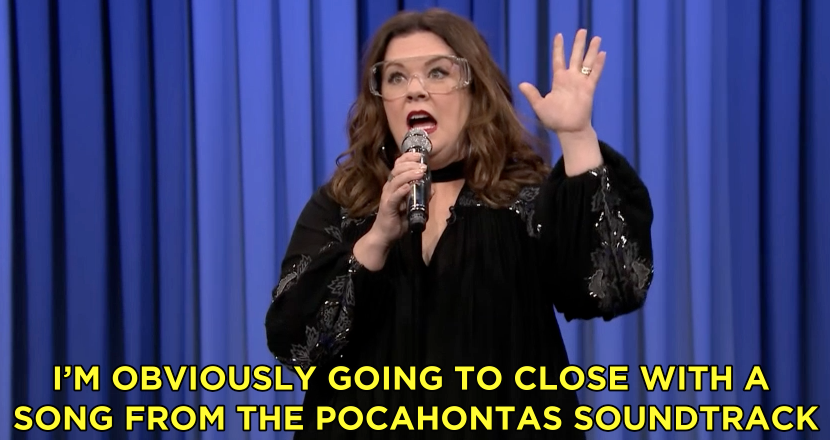 And Melissa went FULL DISNEY ON OUR ASSES.
COMPLETE WITH A DAMN HERON AND A DAMN OTTER.
HAVE YOU ACTUALLY HEARD THE WOLF CRY TO THE BLUE CORN MOON THO???