Appearing on the Rich Eisen show, two-time Olympic gold medalist and FIFA World Cup champ Abby Wambach reminisced about one of her greatest achievements: playing beer pong with Ina Garten, the Barefoot Contessa, at a Taylor Swift party.
According to Abby, she was just hanging out at the party, playing a bit of beer pong...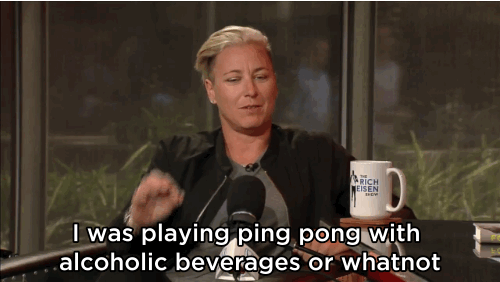 ...when all of a sudden Ina just wandered over.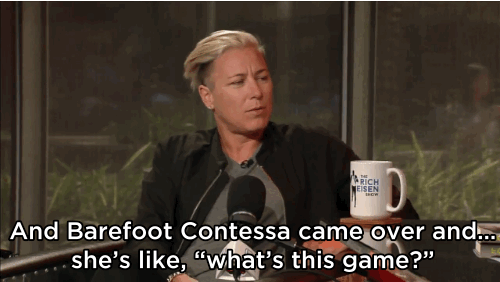 True to form, Ina had no damn idea what beer pong was.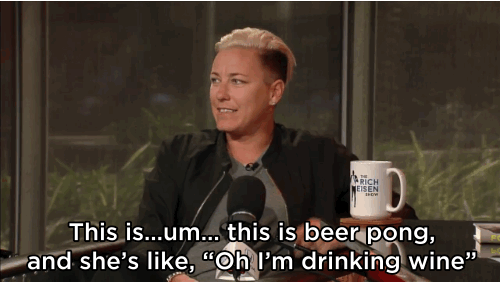 AND THEN INA GARTEN, THE BAREFOOT CONTESSA, STARTED PLAYING BEER PONG WITH ABBY WAMBACH, TWO-TIME OLYMPIC GOLD MEDALIST.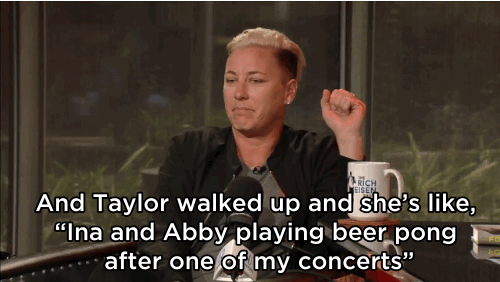 Meanwhile, Taylor was basically the rest of us, relishing this truly iconic moment in cultural history.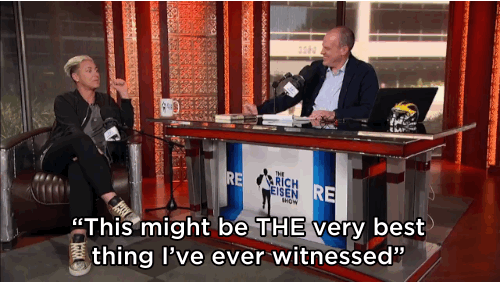 I love all of this so much I had to make this image to commemorate this historical moment. You can barely tell it has been photoshopped, I know.