Welcome back to BuzzFeed Philippines and tonight's edition of our new segment we call: TALAGA, BEH????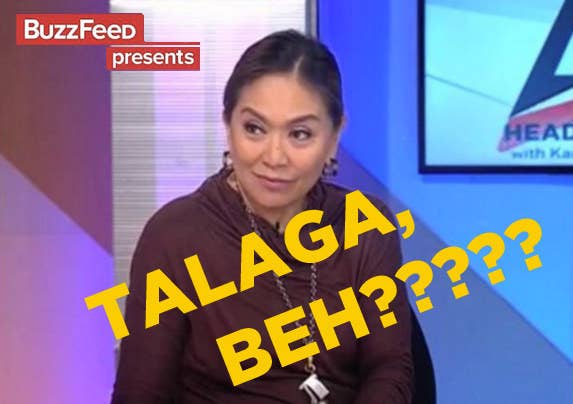 The ongoing Asia-Pacific Economic Cooperation (APEC) summit is being held in Manila, Philippines this year, straining the city's infrastructure with heavy traffic and road closures. Naturally, people lost their cool about this.
But when the nation laid its eyes on two certain APEC delegates...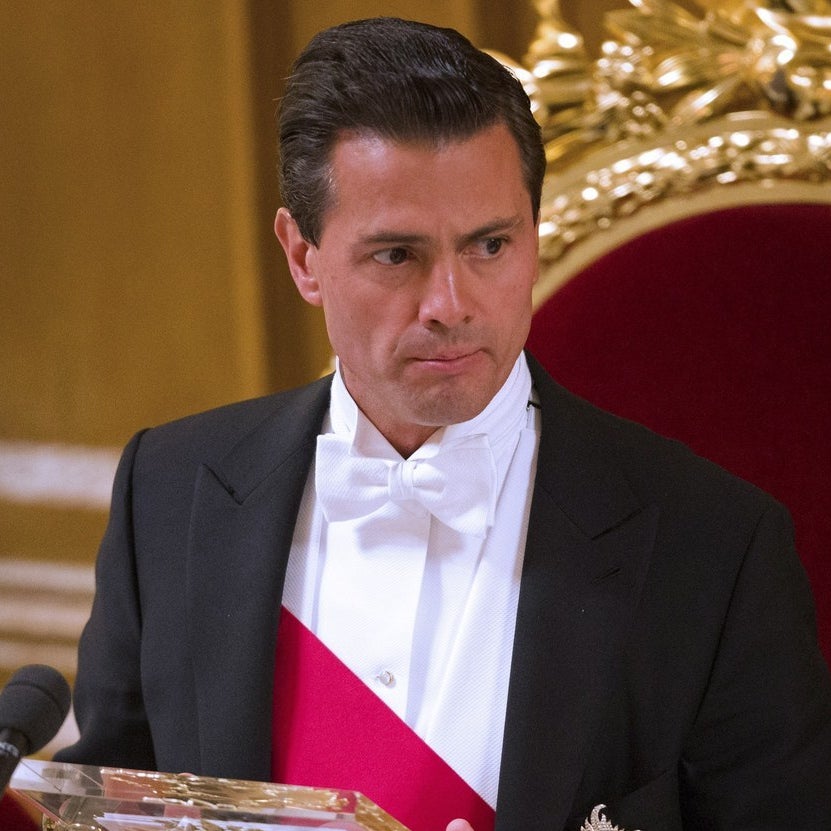 FILIPINOS LOST 👏 THEIR 👏 CHILL 👏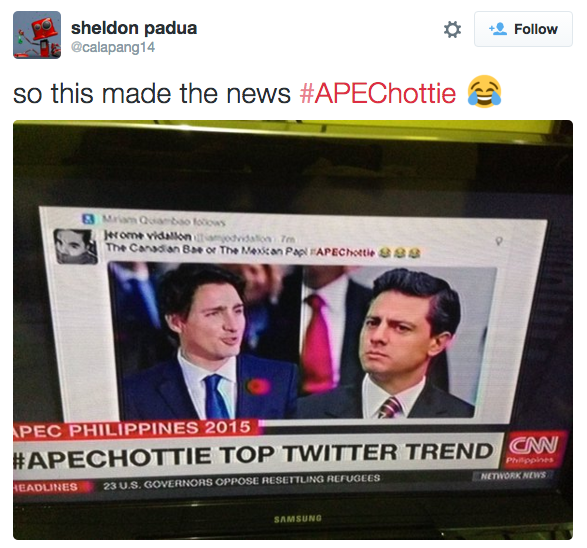 Filipinos fell head over heels in thirst with Canada's Prime Minister Justin Trudeau and Mexico's President Enrique Peña Nieto.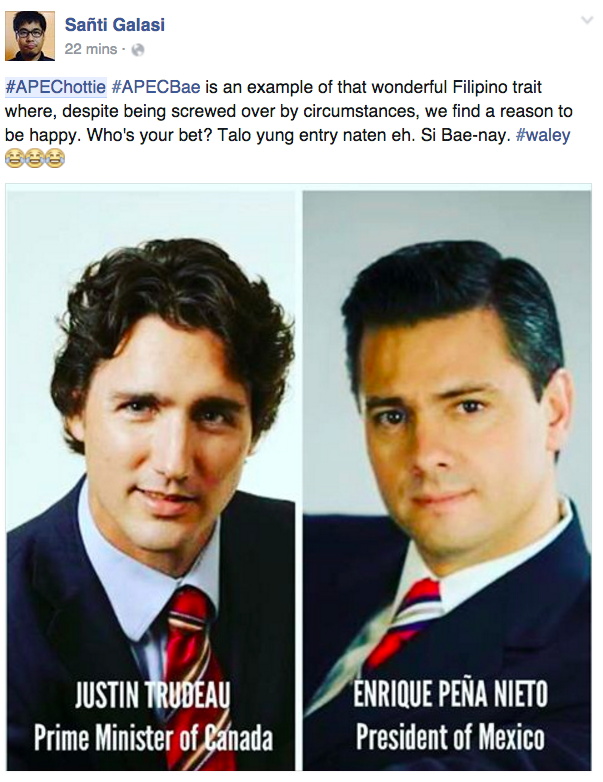 In the usual Filipino way, when we're tired and parched, we as a people prefer to look on the brighter, sexier side of things.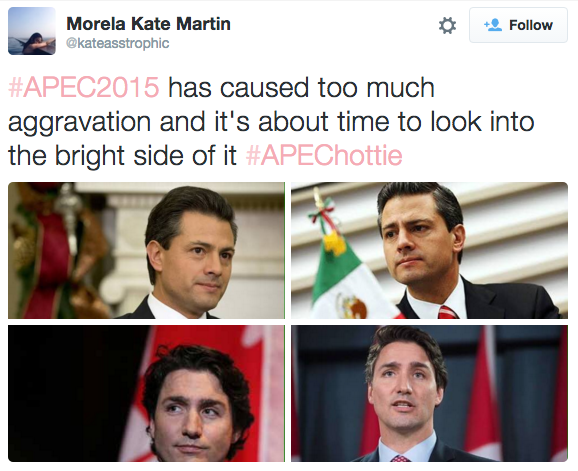 We've learned a lot about international politics.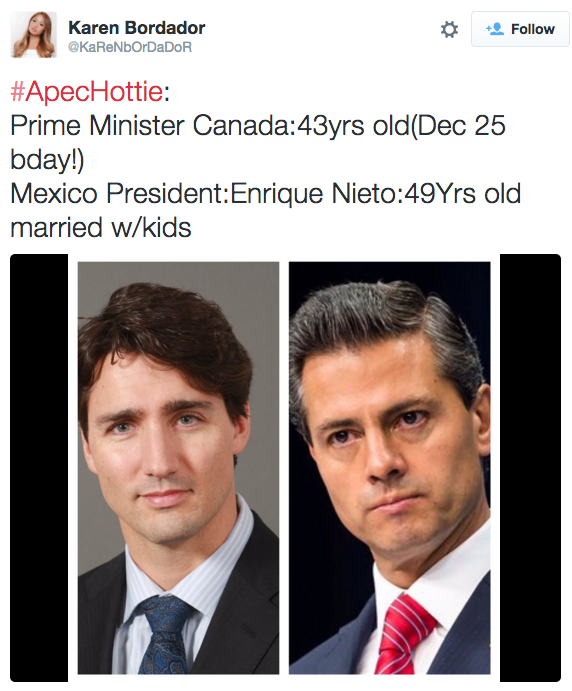 And we've learned a lot about ourselves.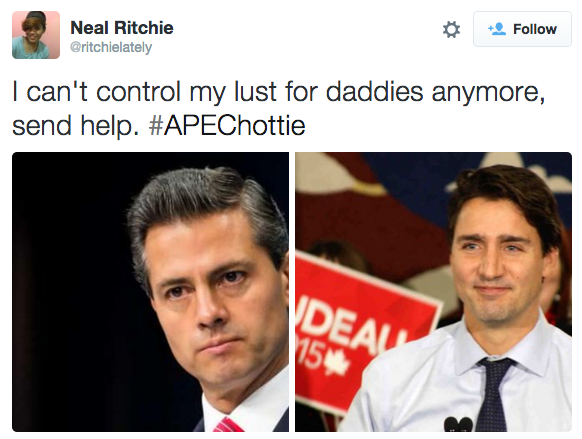 Our own politicians threw their hats into the ring.
For better or for worse.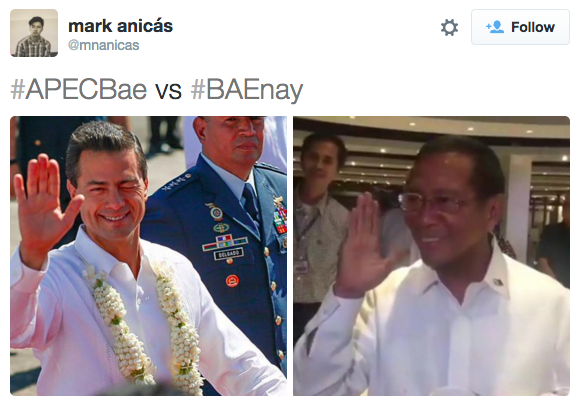 Noted journalistic institution CNN couldn't help itself.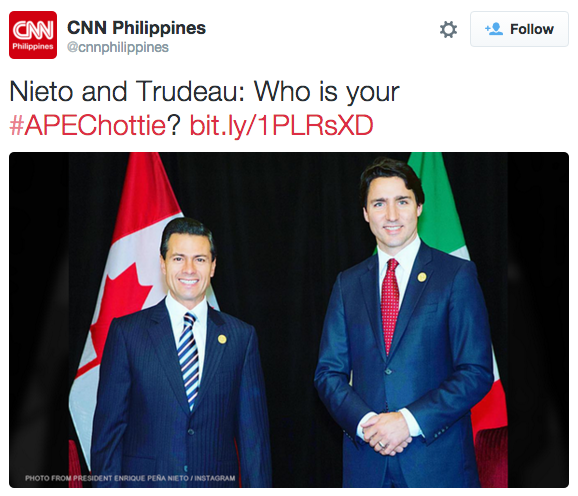 No one could resist drawing obvious comparisons.
Even this gentle, tender, kind, BEAUTIFUL reporter isn't safe from the #APEChottie fever.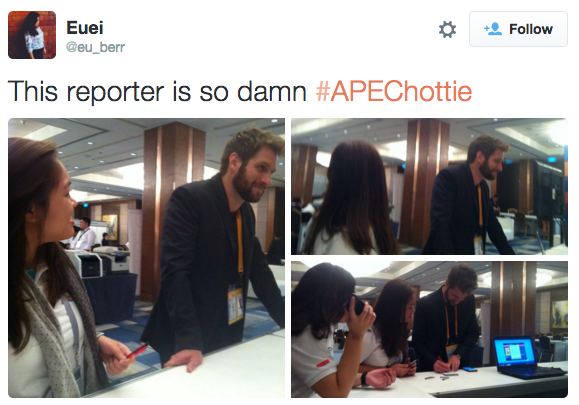 Of course, everyone's favorite mareh, senatorial hopeful Alma Moreno, said it for us: "Yes, withOUT reservations."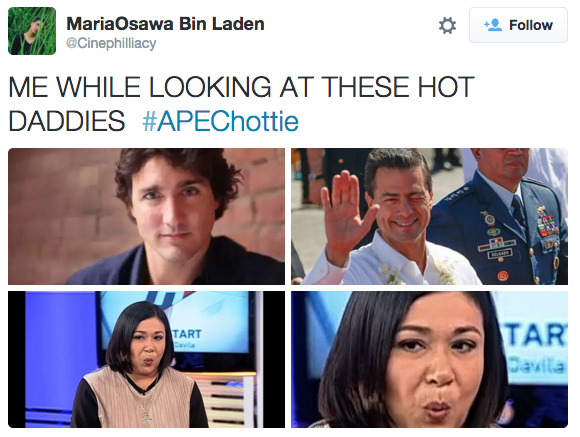 It's a tie between Sirs Trudeau and Nieto. But we'll handle this in the most Filipino way possible.

Basically: