This week marked 20 years since Bloomsbury published J.K. Rowling's first Harry Potter book, introducing a wizarding universe that would change the world. Here's a selection of photos of some of the series' most dedicated fans.
Professional Harry Potter impersonator Luke Williams
Luke Williams, 29, told Reuters that his plans to do a graphic design course were scrapped when he found he could make a living impersonating Harry Potter 15 years ago. He has travelled the world fulfilling bookings at parties and launch shows.
"The girls still squeal when Harry Potter walks down the road ... but I'd rather be a Brad Pitt lookalike," Williams told Reuters.
Cosplayer George Massingham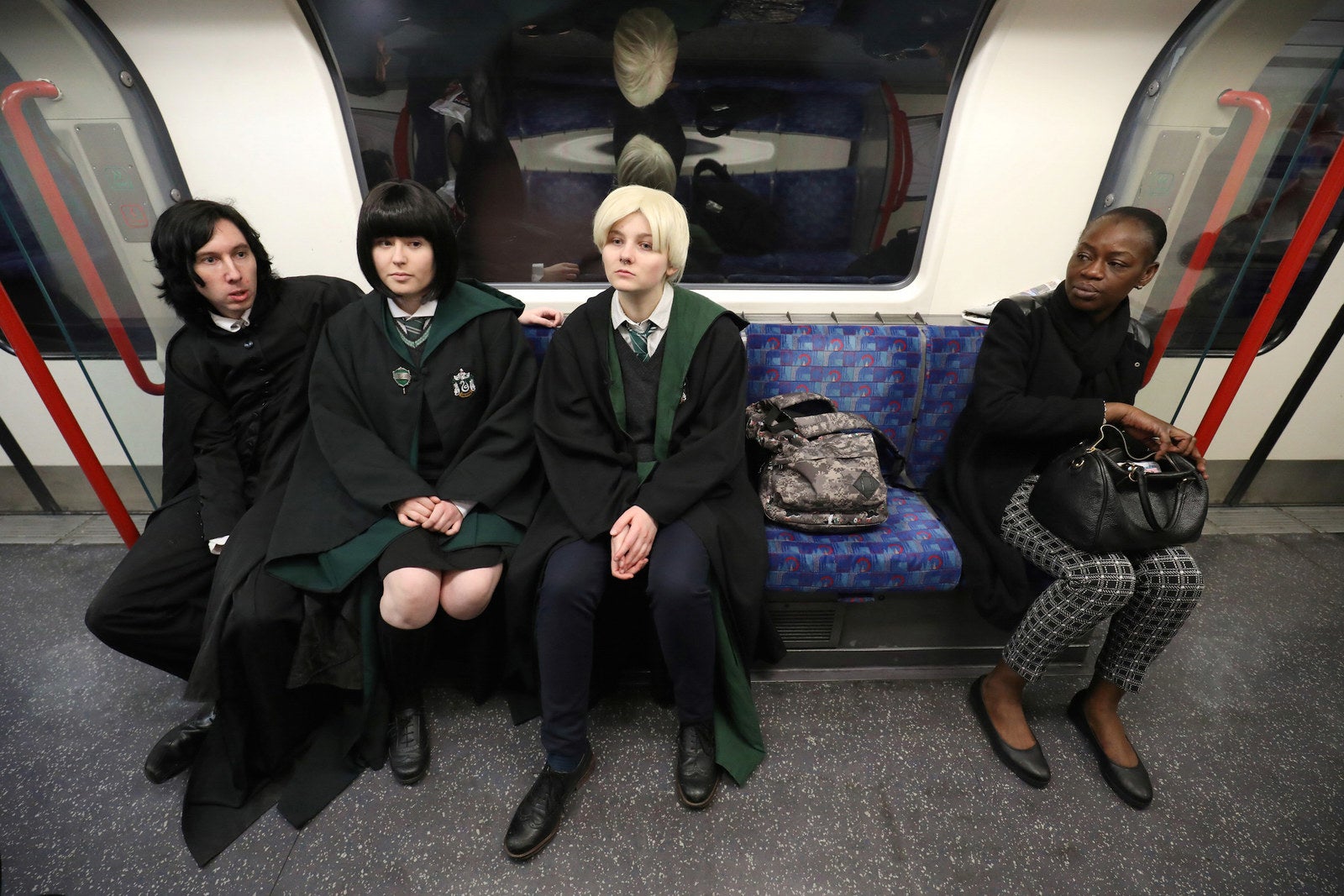 George Massingham, 27, enjoys dressing up as Professor Severus Snape with his friends for cosplay events.
Massingham said of his colleagues: "They don't react as much now as they used to. They just sort of go, 'Oh, you're wearing that again.'"
Victoria Maclean and her collection of Harry Potter merchandise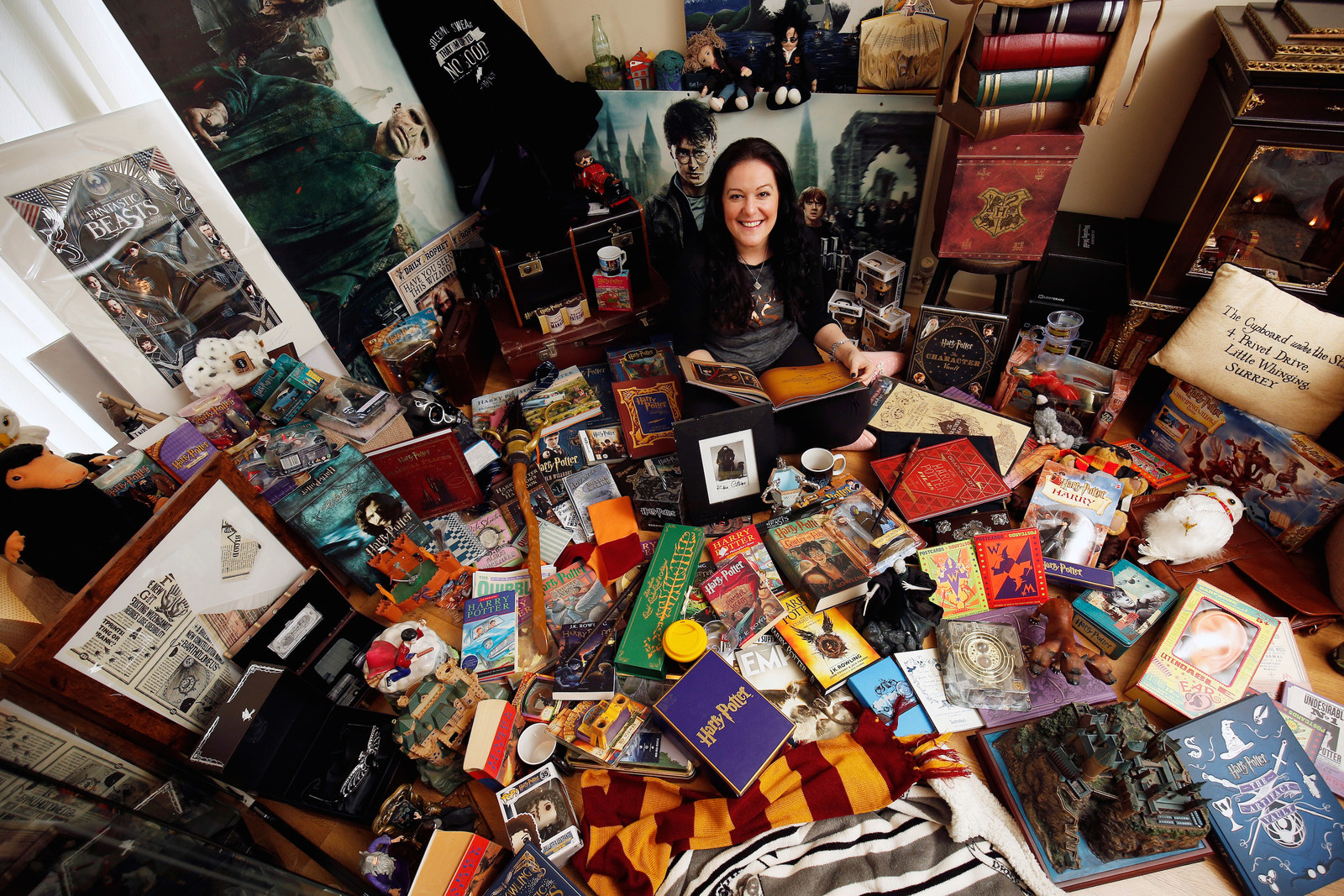 Victoria Maclean, 37, has a large collection of Harry Potter memorabilia that she has used to decorate her home in south Wales.
"People are going to look at it and think I'm a complete freak," Maclean told Reuters. She named her children Harry and Daniel, after Potter and the actor who plays him in the film series, Daniel Radcliffe.

The south Wales propmaker also keeps her mother's ashes in a glass jar replica of Wolfsbane Potion, a magical substance from the Potter books.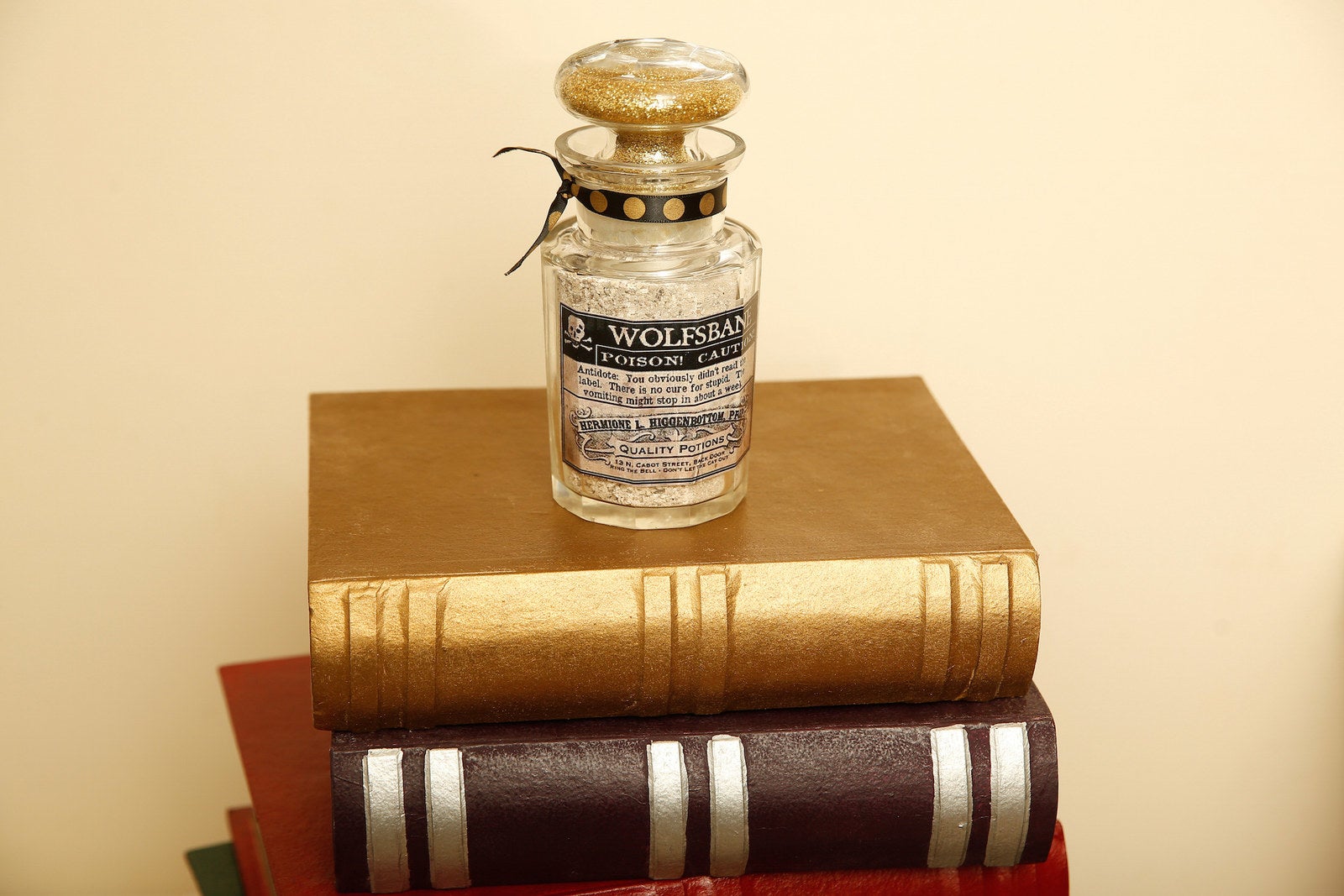 Tattooed fan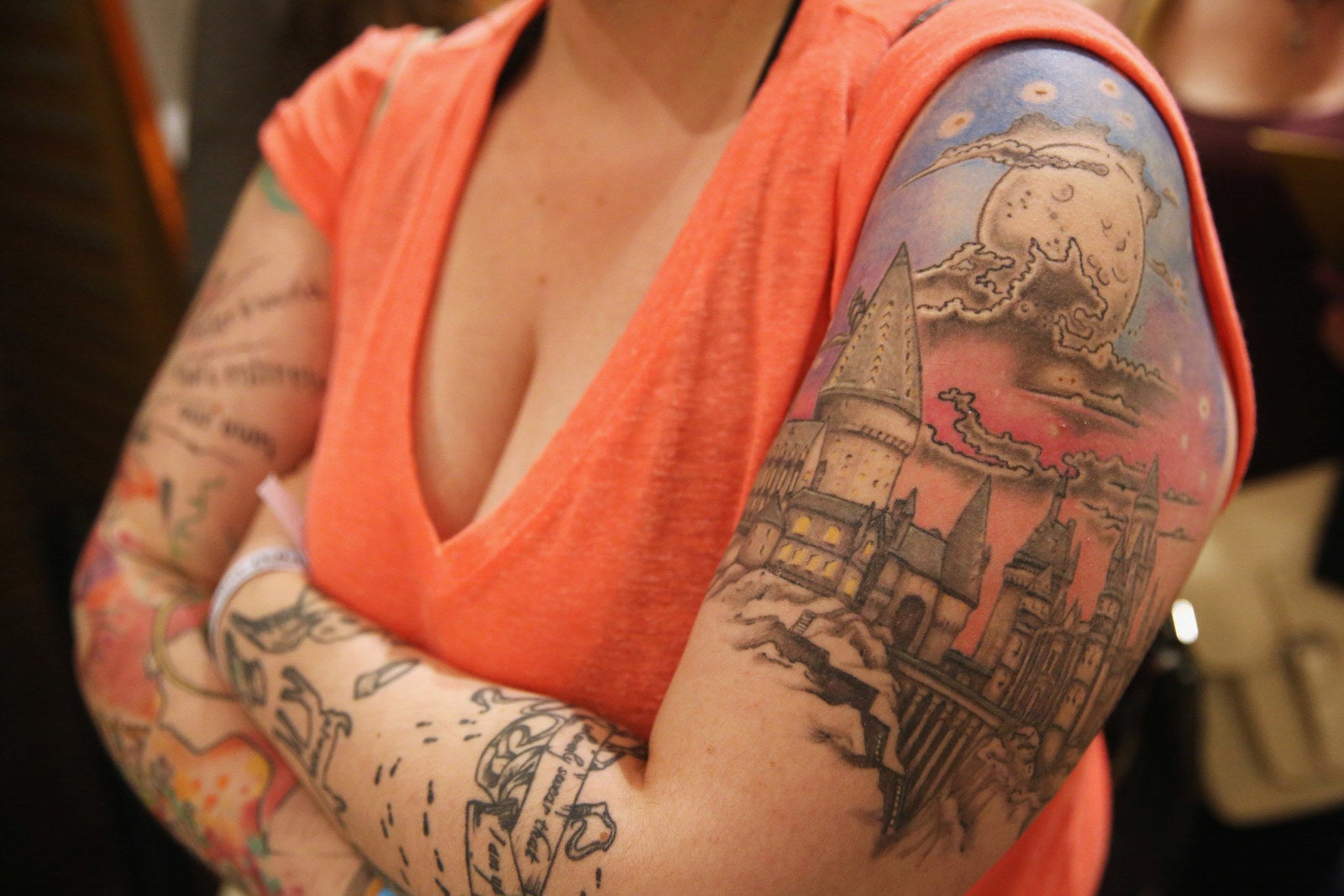 This fan showed her tattoos at an event to mark the release of the book of Harry Potter and the Cursed Child – Parts One and Two at a bookstore in London in July 2016.
Maria York as Professor McGonagall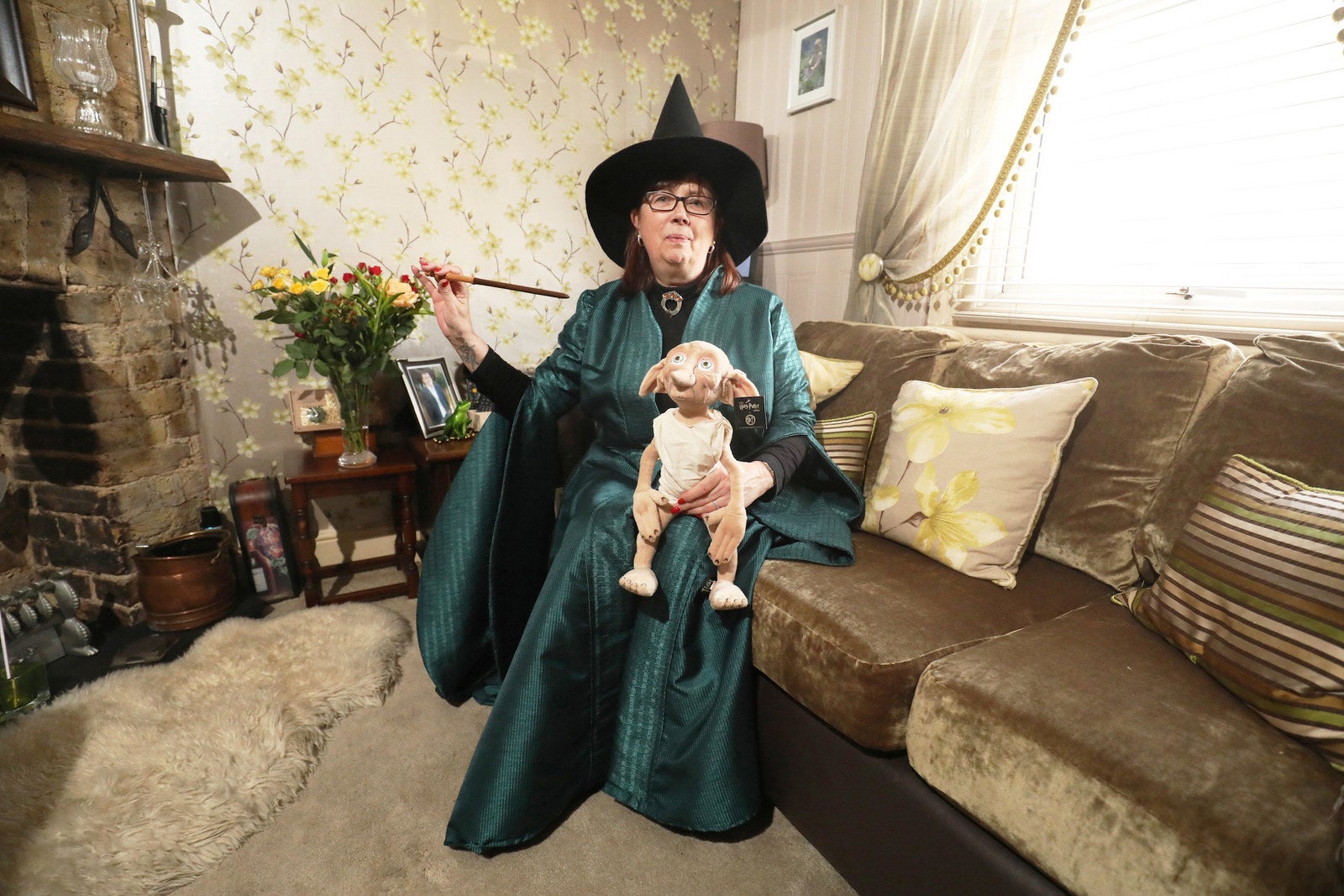 Maria York poses in her home in Grays, Essex, as Professor McGonagall.
Tracey Nicol-Lewis and her son Brenden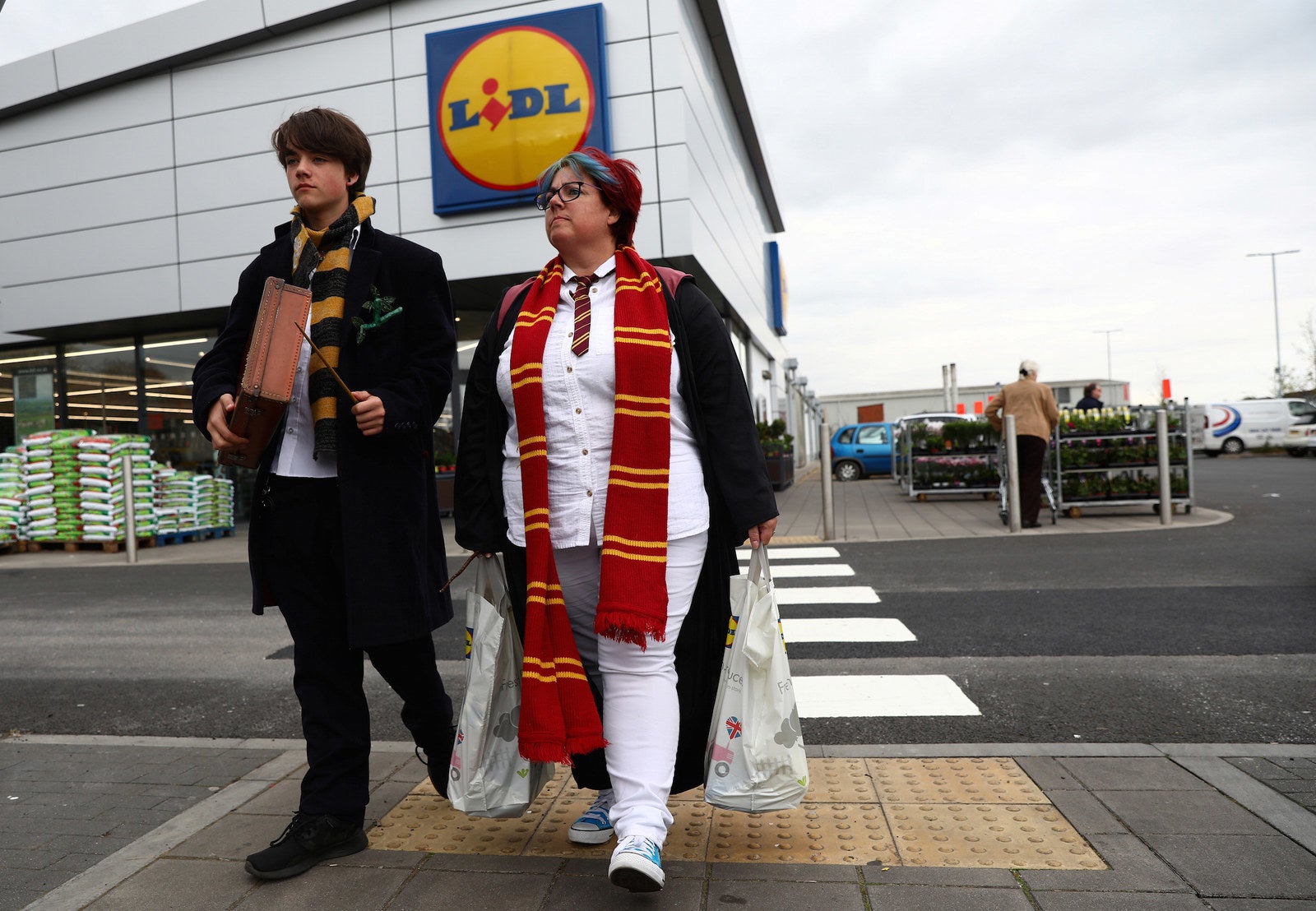 Tracey Nicol-Lewis, 43, and her 15-year-old son Brenden like to dress up in Hogwarts uniforms when they go shopping in Cardiff, Wales.
Nicol-Lewis told Reuters that her obsession with Rowling's magical world started when her husband gave her a copy of the Harry Potter and the Goblet of Fire book shortly before he died. "We kind of clung to that," she said.
She says she has spent around £40,000 on Harry Potter merchandise, collecting over 2,500 items.
Bride and groom Cassie and Lewis Byrom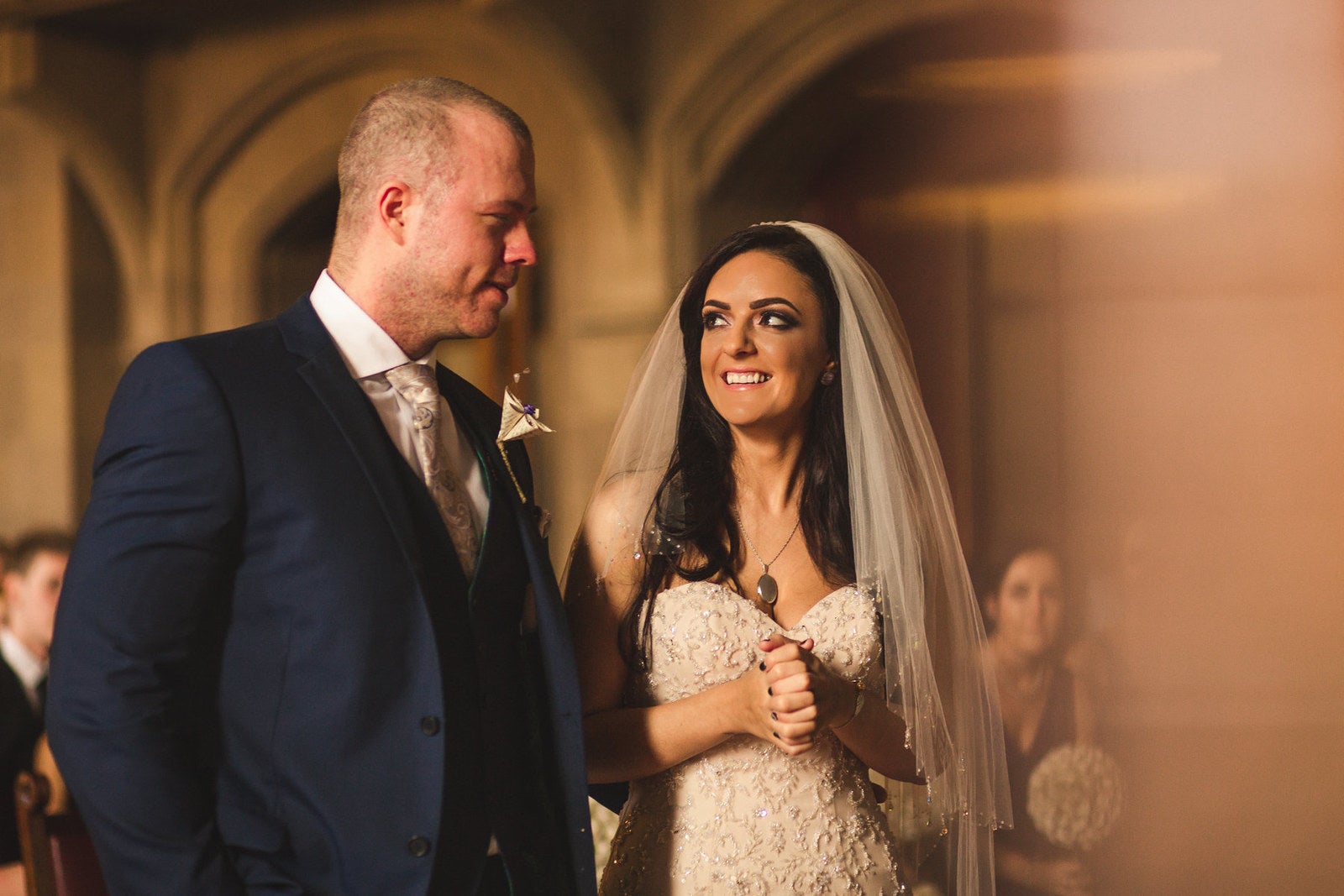 Cassie and Lewis Byrom got married at Manchester Town Hall in March 2016 with a Hogwarts-themed wedding. There were "Wanted" posters on display for the bride and groom...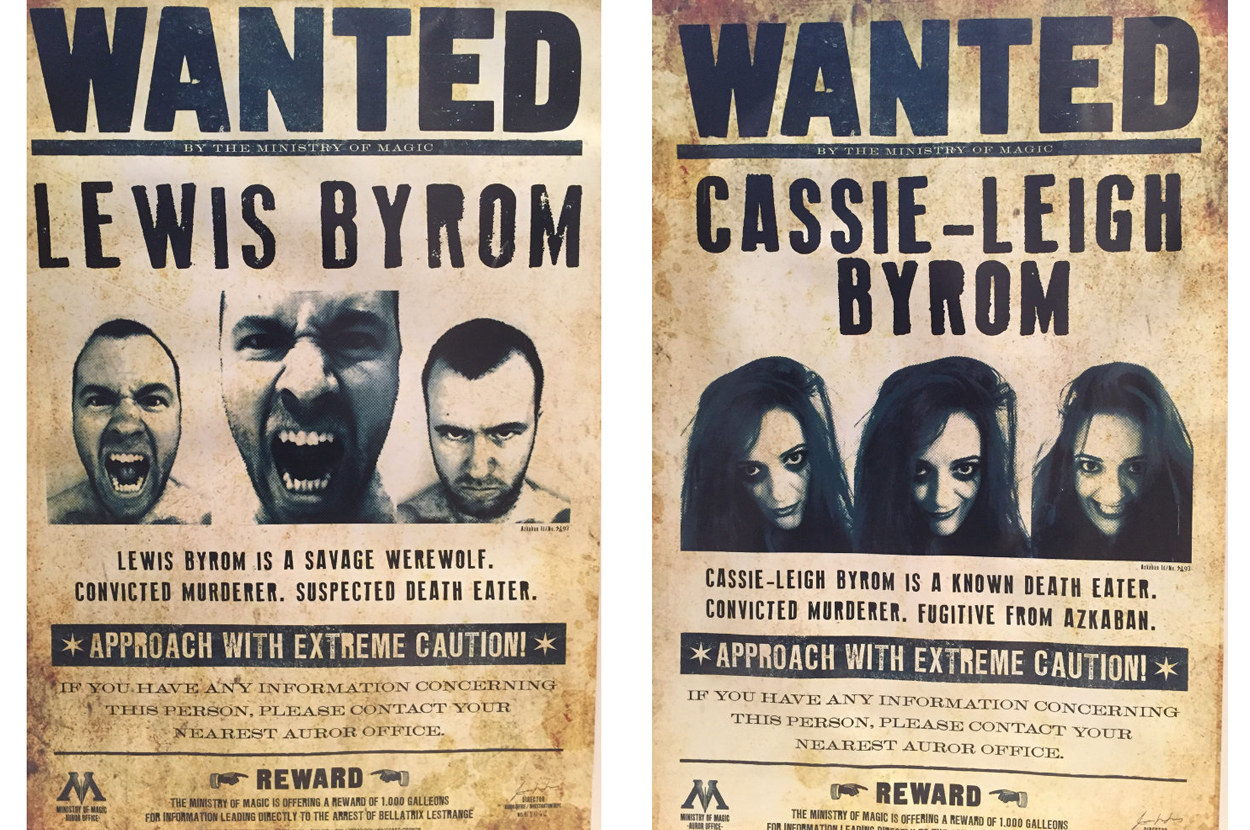 ...a pretty sweet Harry Potter wedding cake...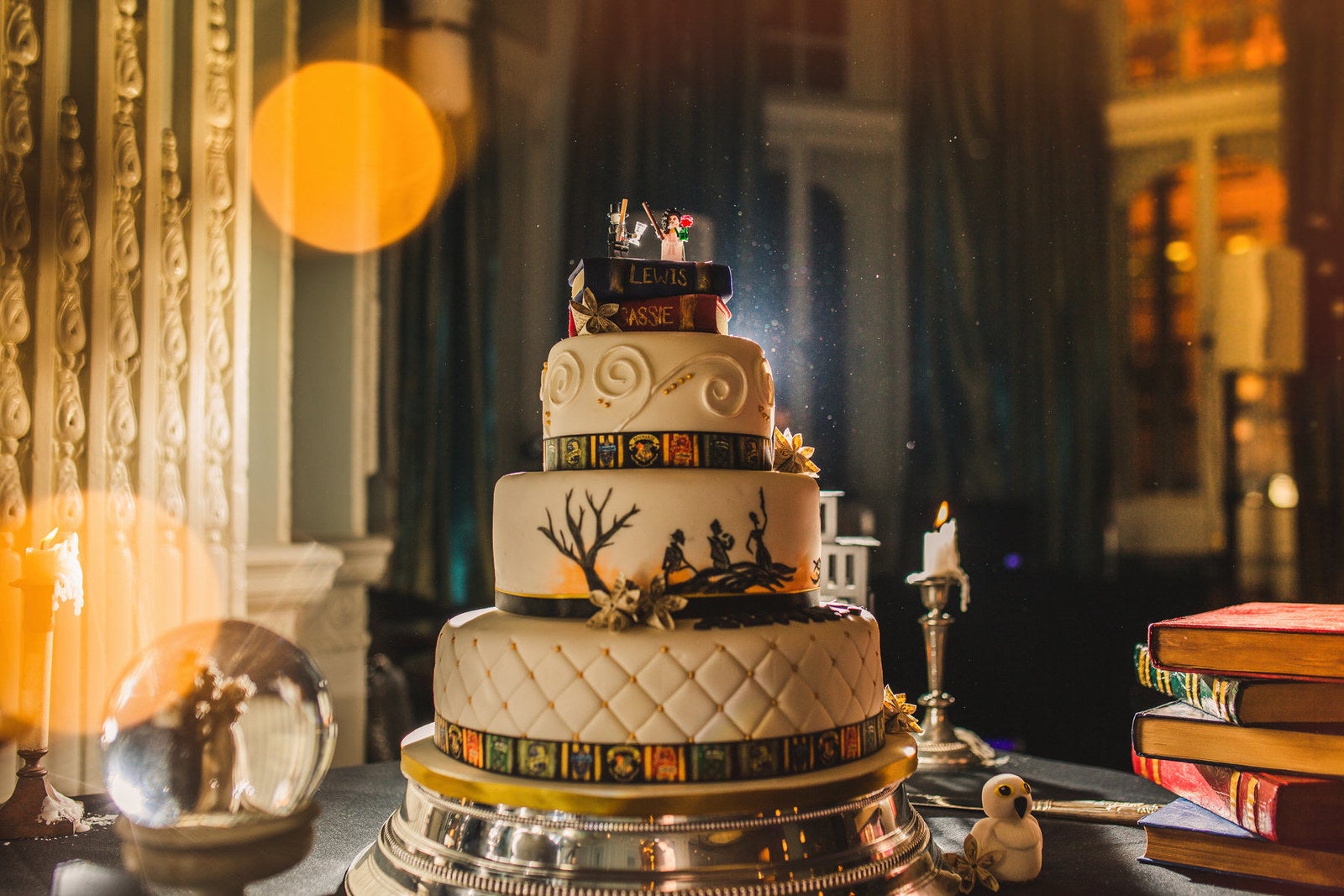 ...Gryffindor and Slytherin high-heeled shoes...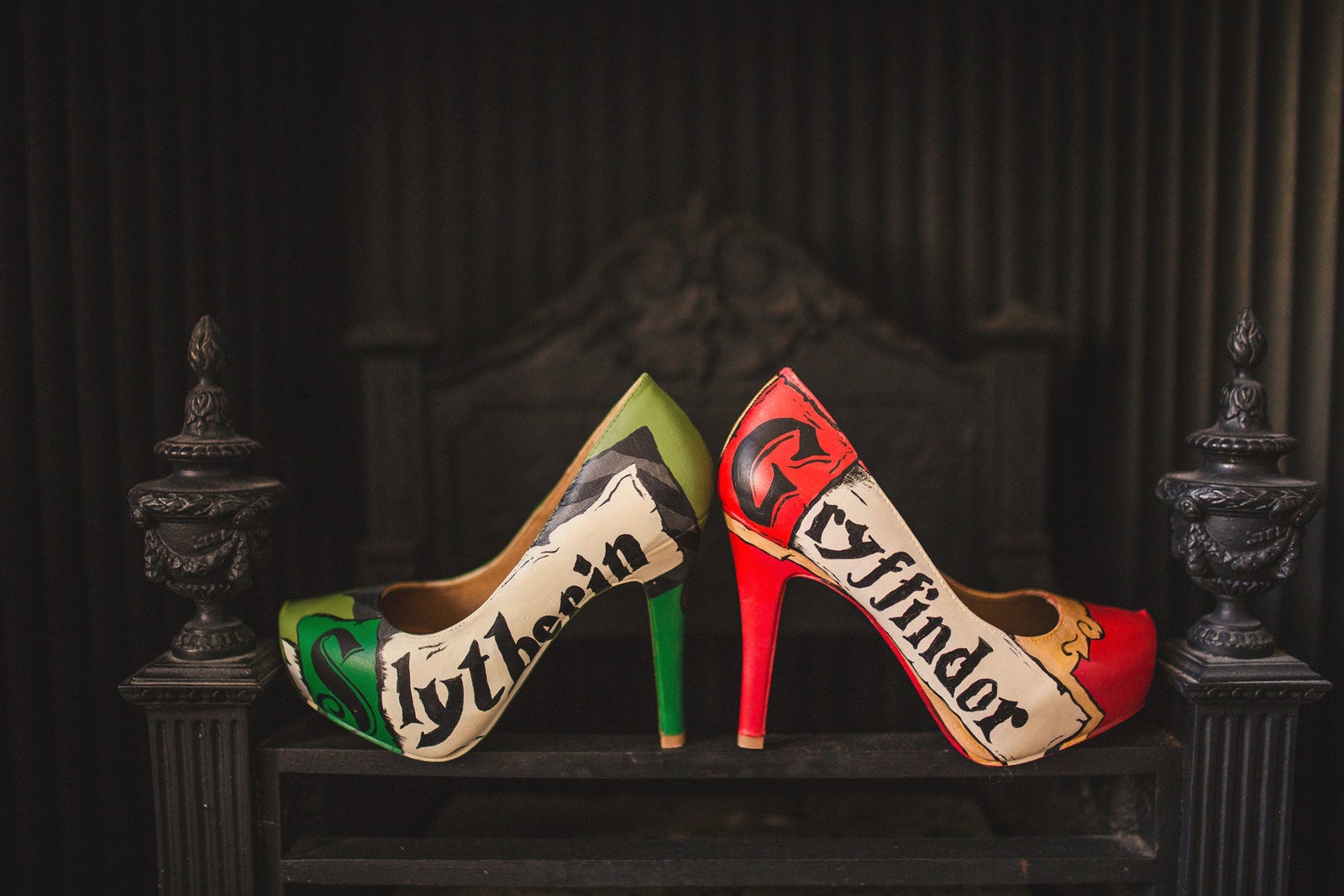 ...some fitting table decorations...
...and a bride's bouquet made out of pages from Harry Potter books.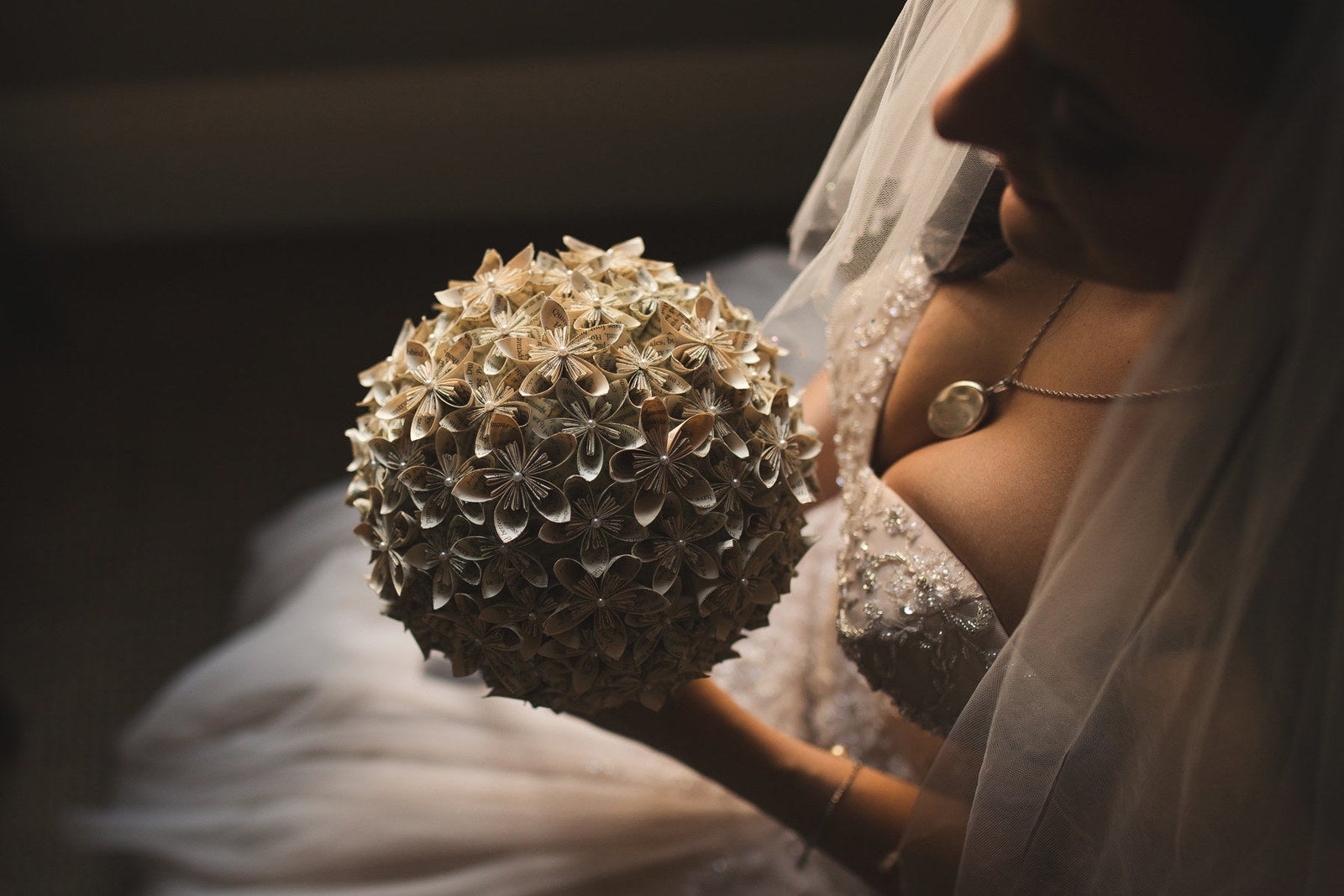 The day ended with a wand duel.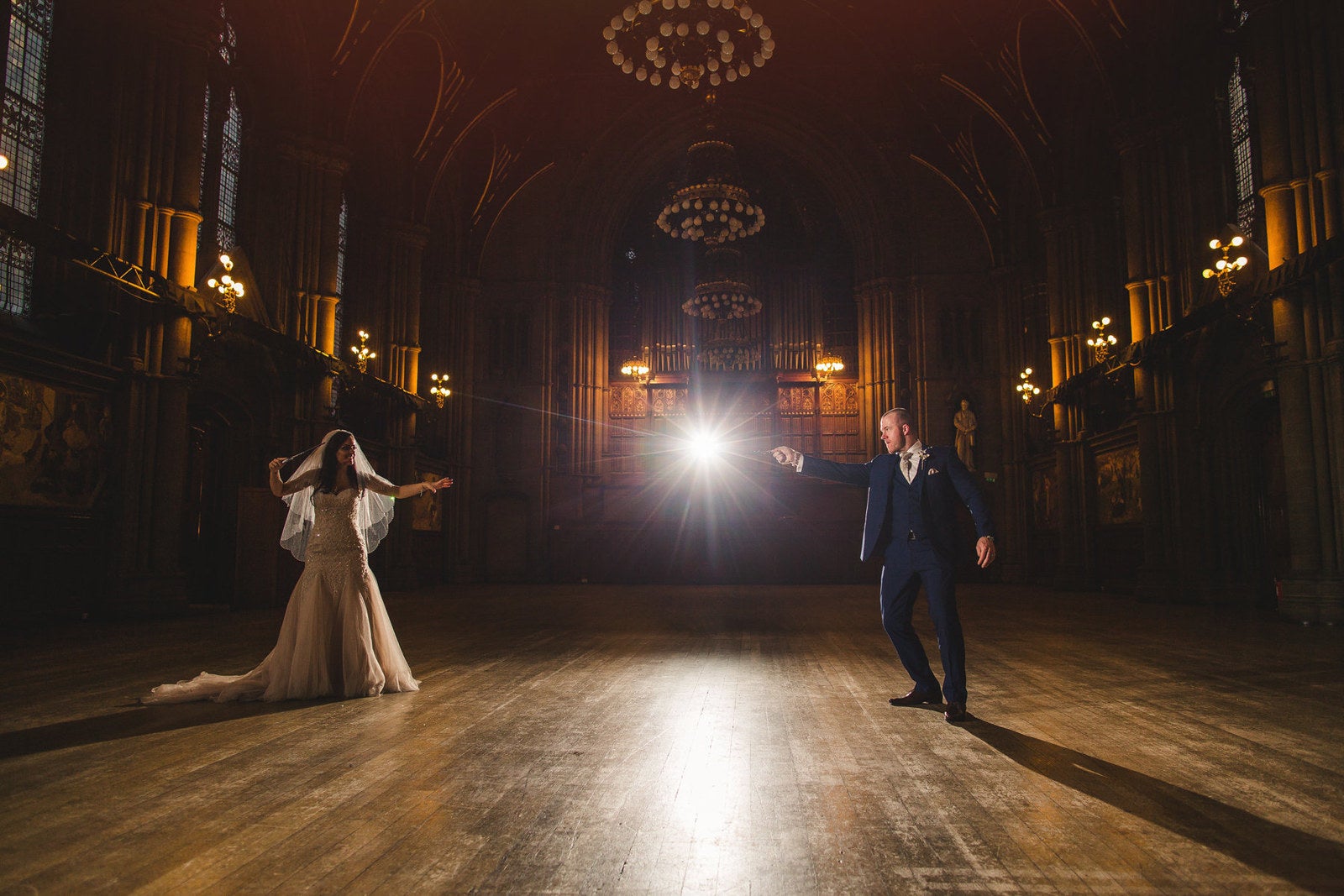 Saul Diaz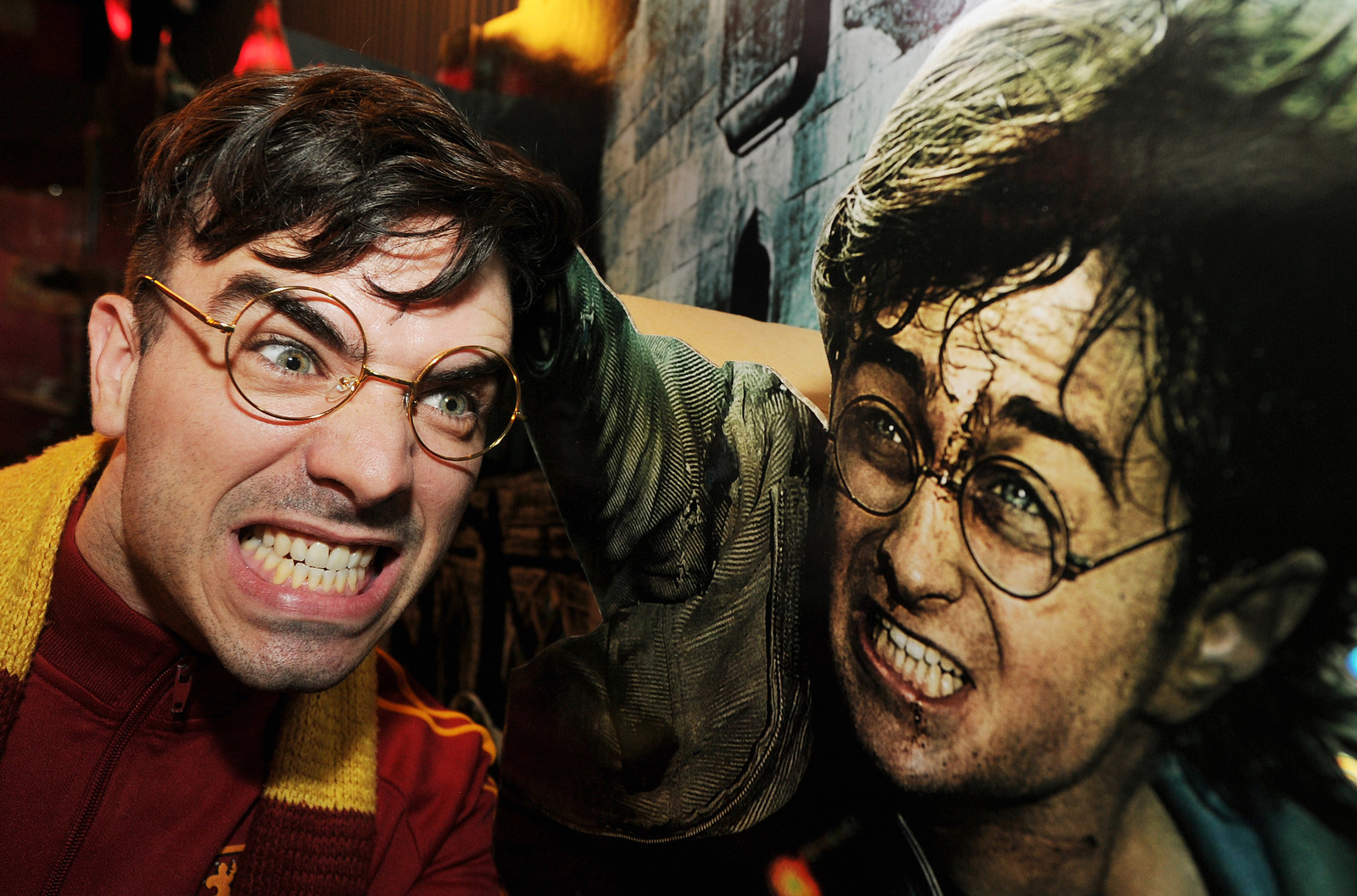 Saul Diaz poses with a film poster before a midnight screening of Harry Potter and the Deathly Hallows – Part 2 in Beijing.

Harry Potter tour guide Greta Clarke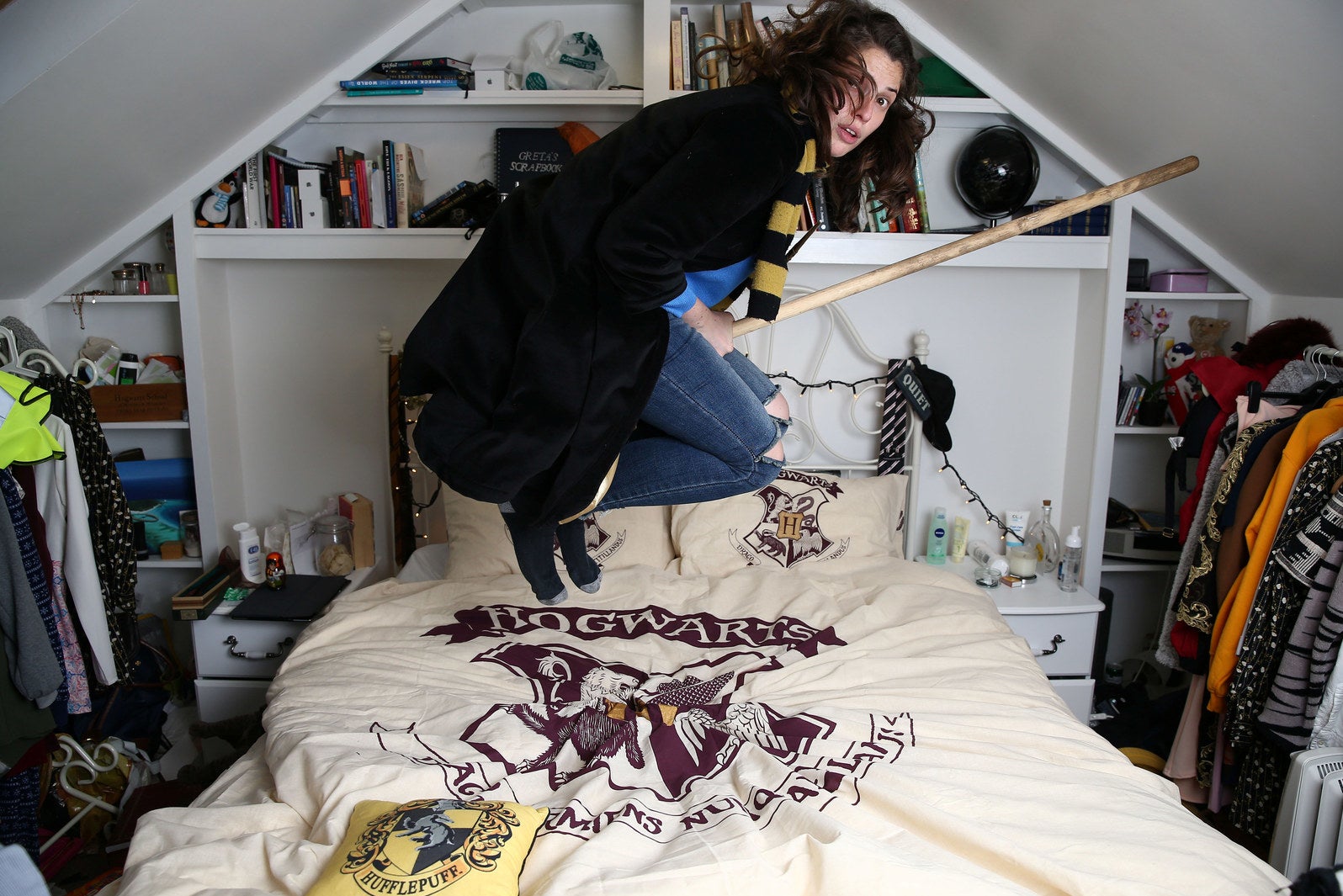 Greta Clarke at her home in London.
Lorelai Grace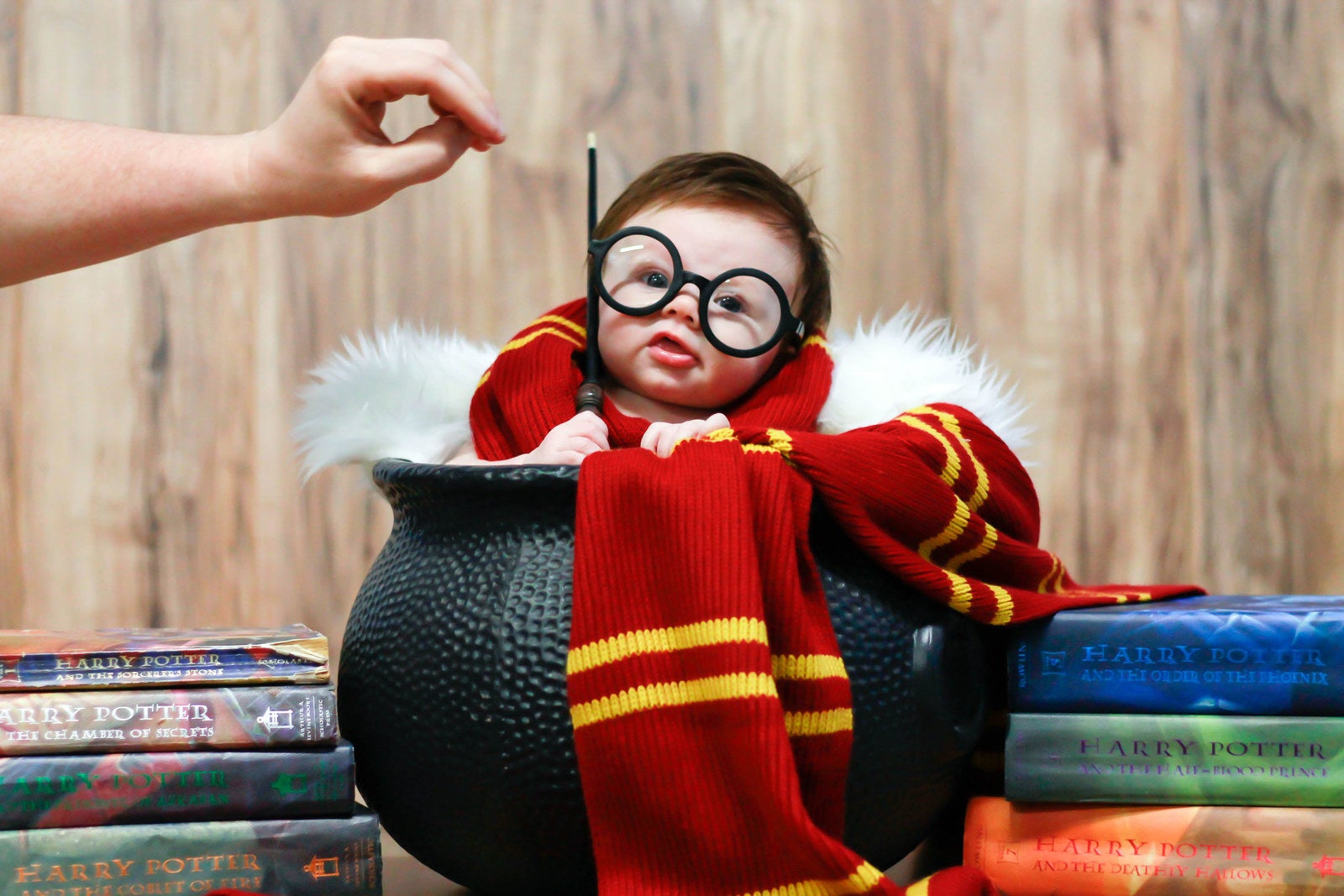 Lorelai Grace's mother Kayla Glover loves Harry Potter so much she gave her 4-month-old daughter a starring role in a Hogwarts-themed photoshoot. The 29-year-old mother from Chicago sat little Lorelai in a cauldron and dressed her in a scarf and glasses for this magical photo.
Sarah Hester and Zachary Howell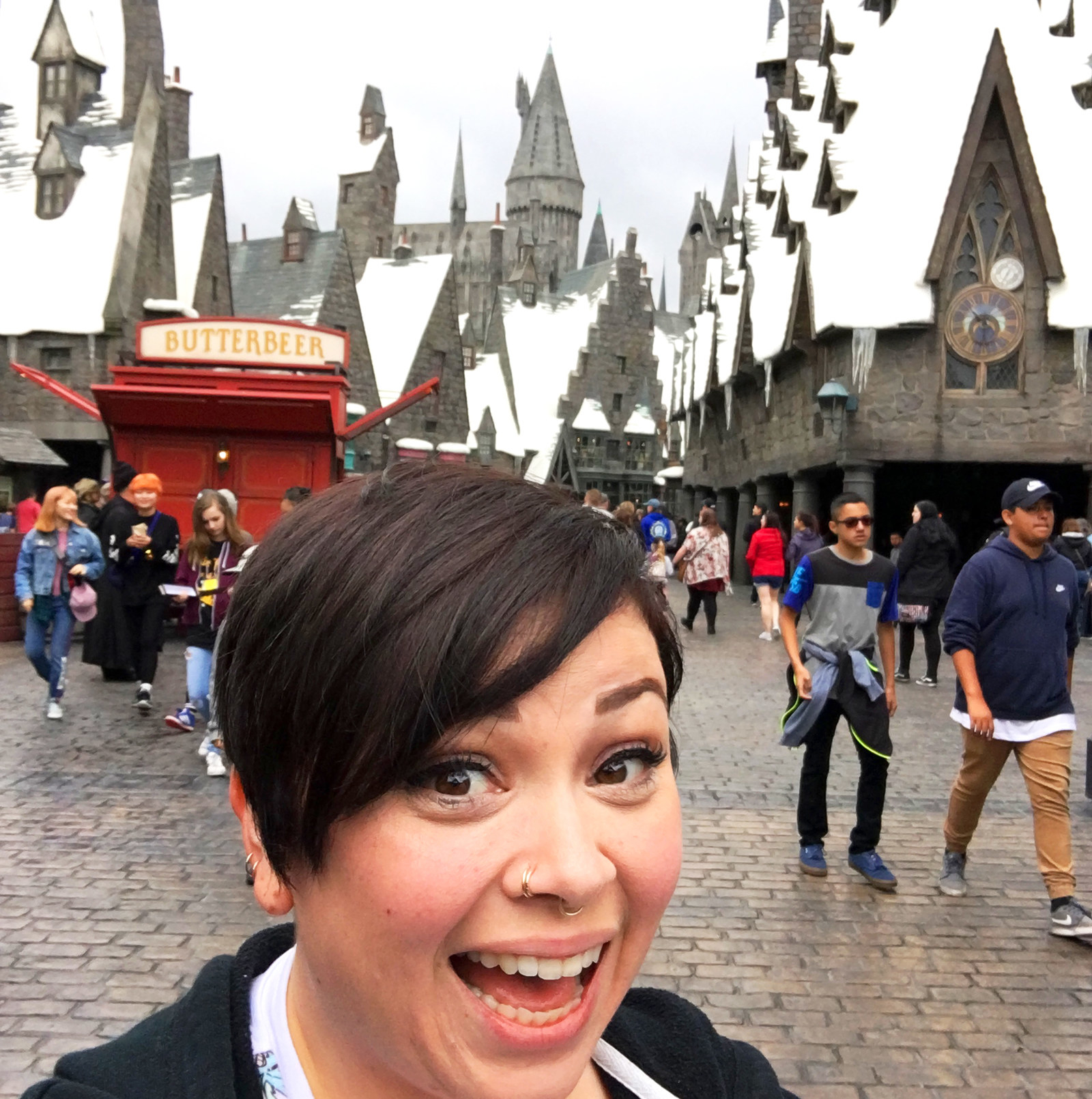 This is photographer and Potter superfan Sarah Hesterat at the Wizarding World of Harry Potter in Los Angeles in June 2017. When she laid eyes on Zachary Howell, she noticed his striking resemblance to Daniel Radcliffe. They joked that they should do a "sexy Harry Potter shoot" – they did just that. Here are the results: