It's been a busy few weeks for photographers across the UK. Here are some of the surreal, alarming, confusing, and WTF moments caught on camera.
When this child was not a Liberal Democrat supporter.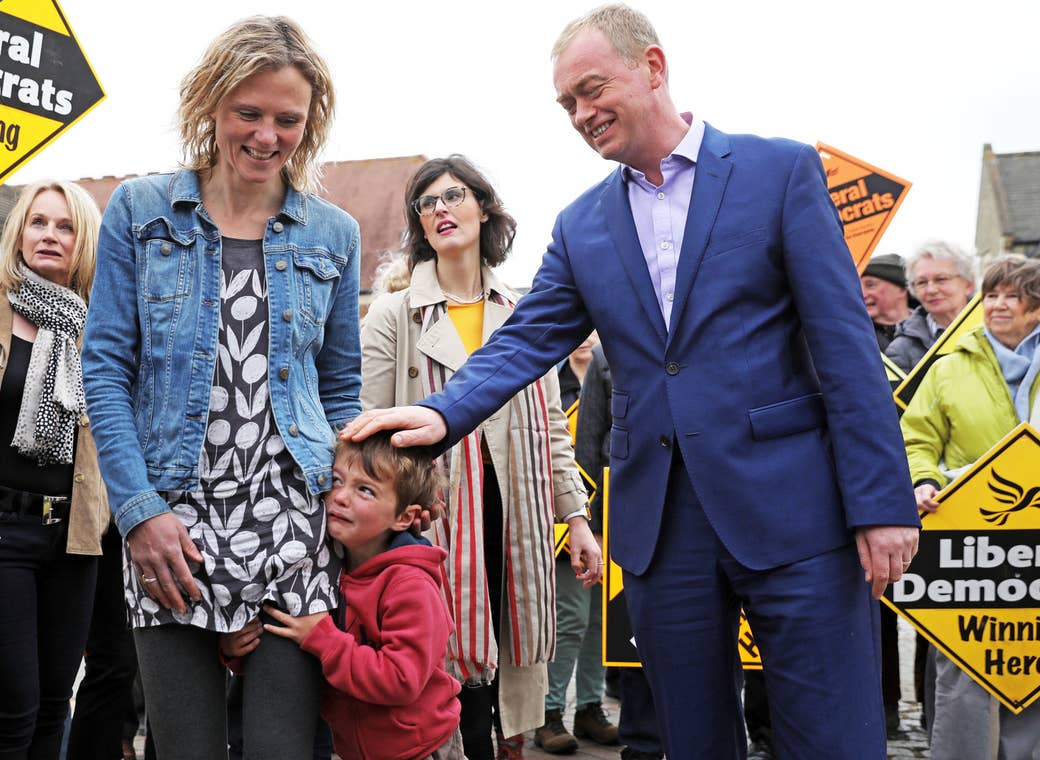 When Nicola Sturgeon had her eye on the prize in Turriff, northwest Scotland.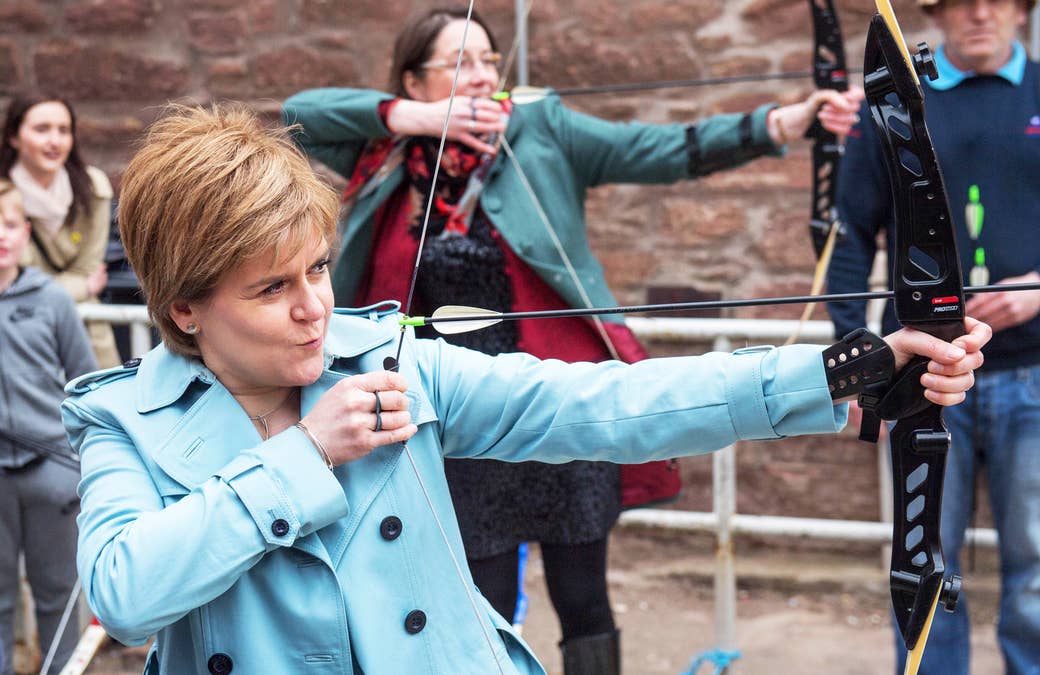 When Theresa May ate some chips in Cornwall.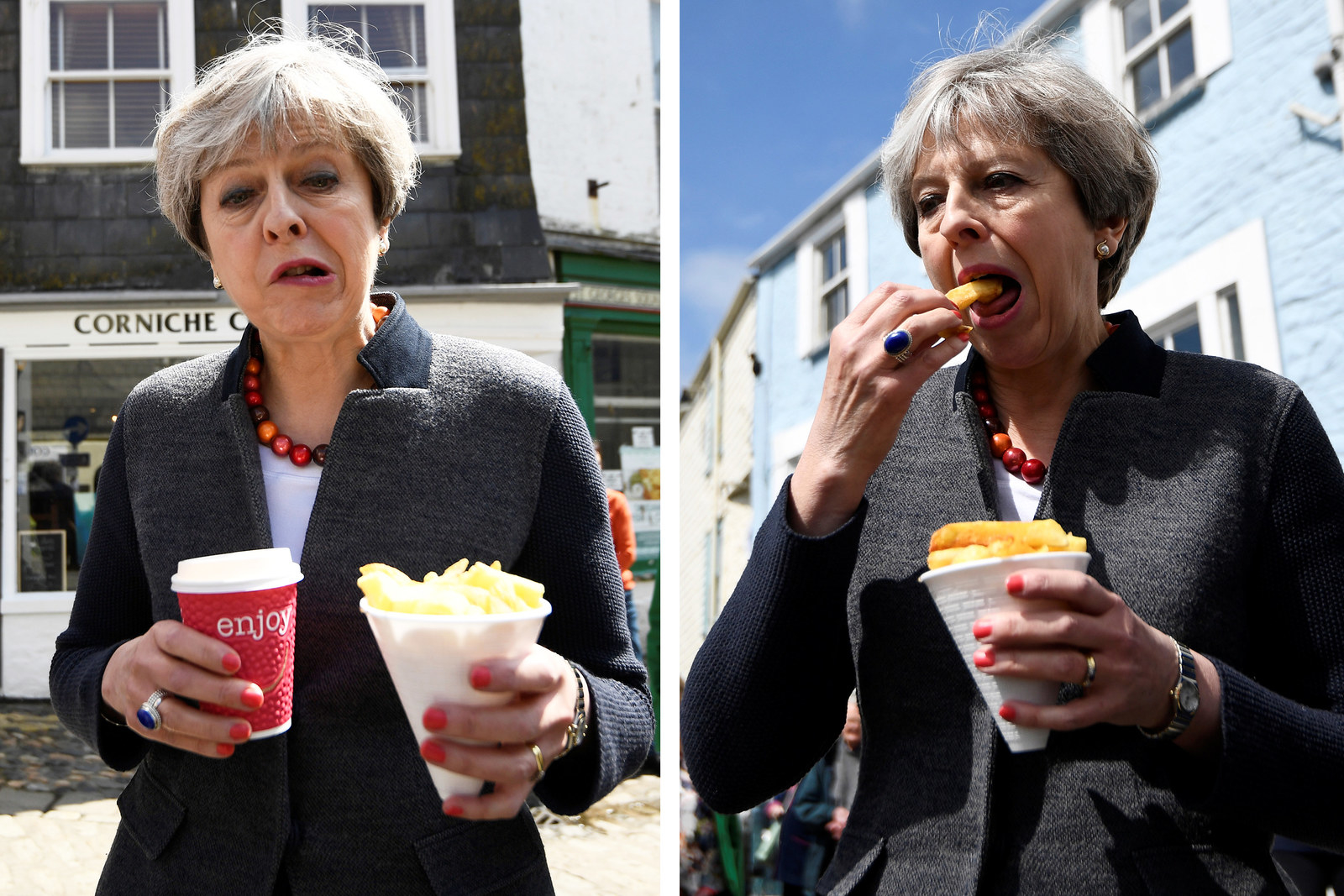 And Ed Miliband knew her pain.
When a UKIP member (left) scuffled on the floor with an EU supporter outside a pub in Hartlepool, County Durham.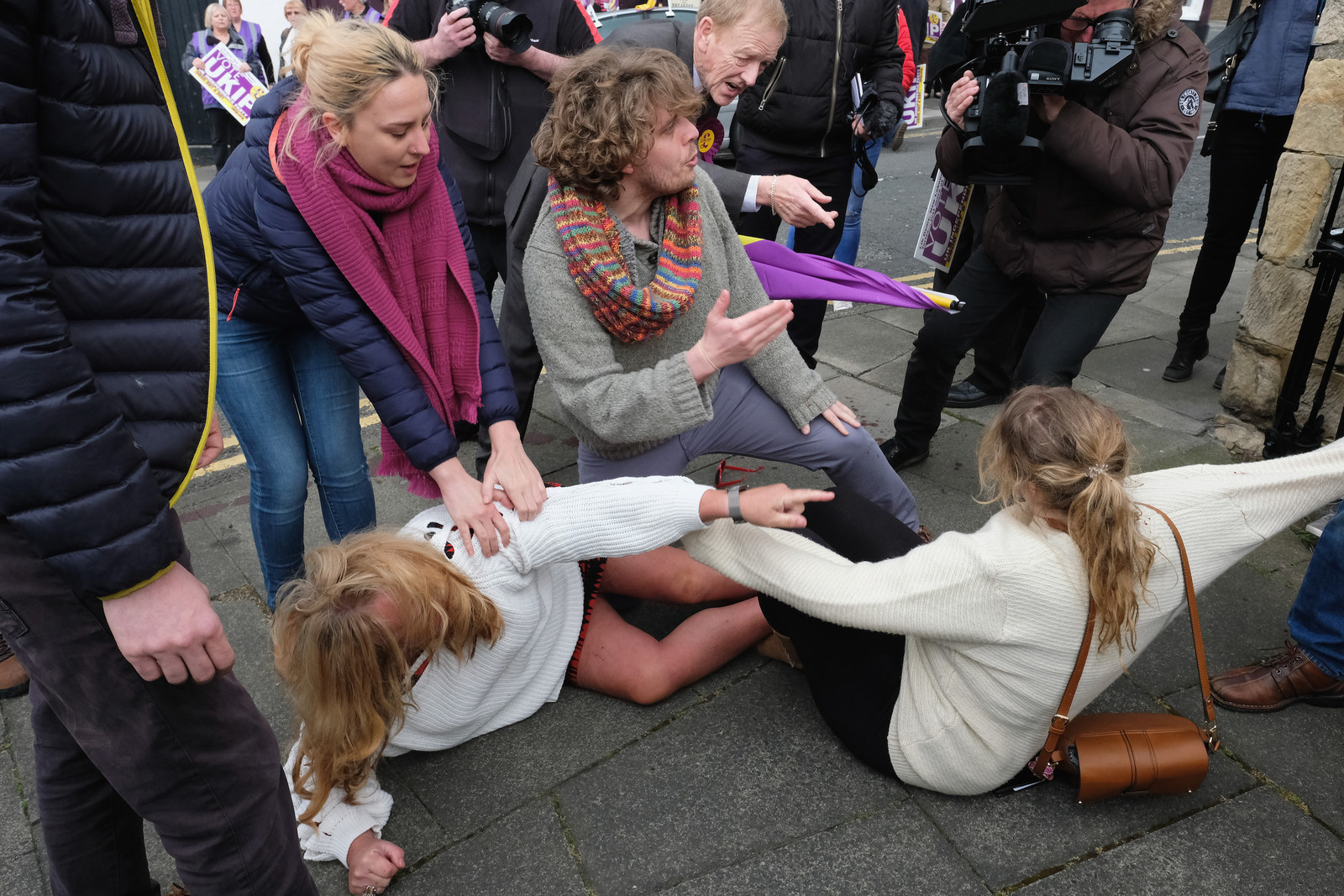 When Jeremy Corbyn hit the playground.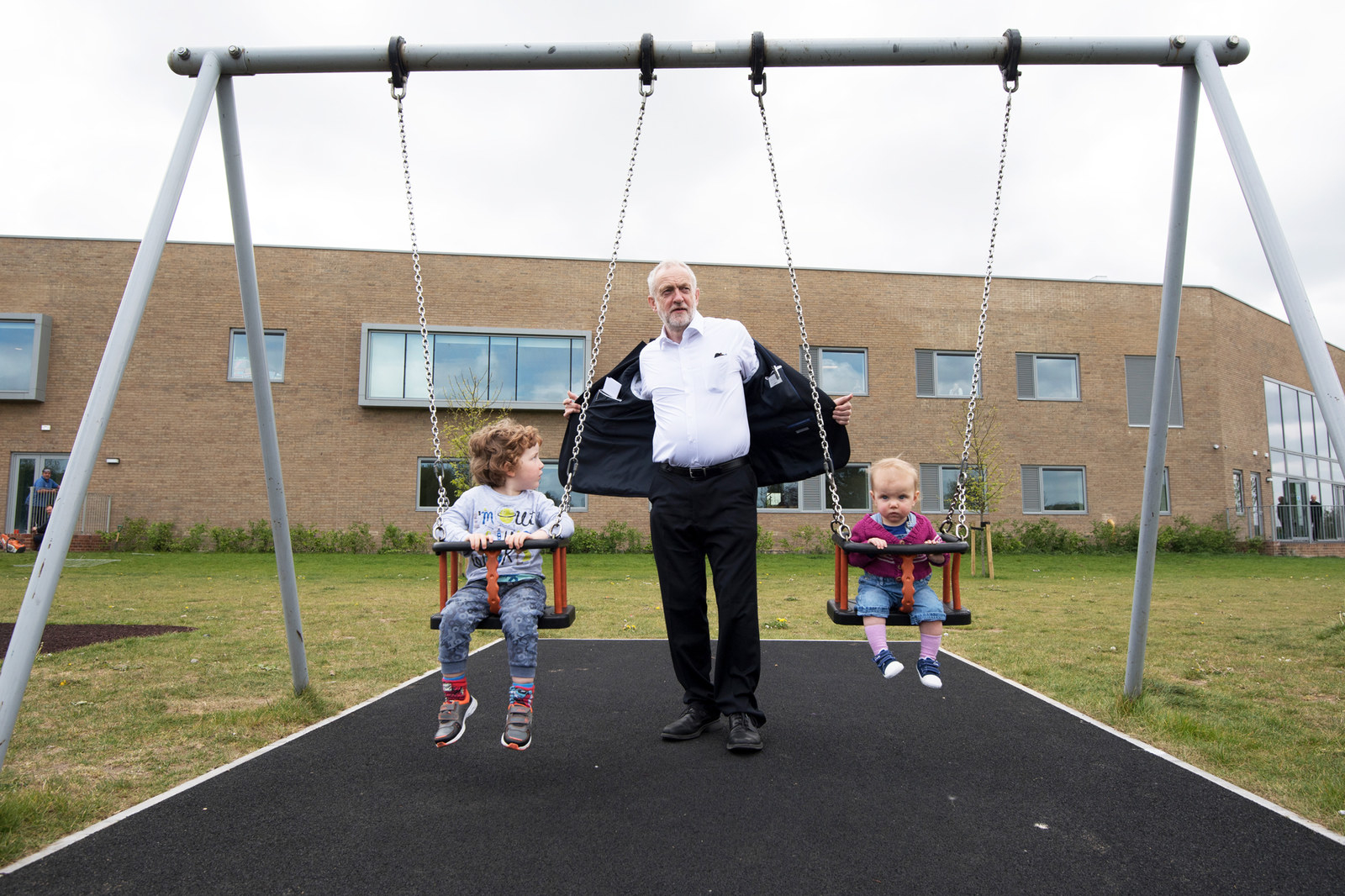 When this campaigning chicken was spoken to by police.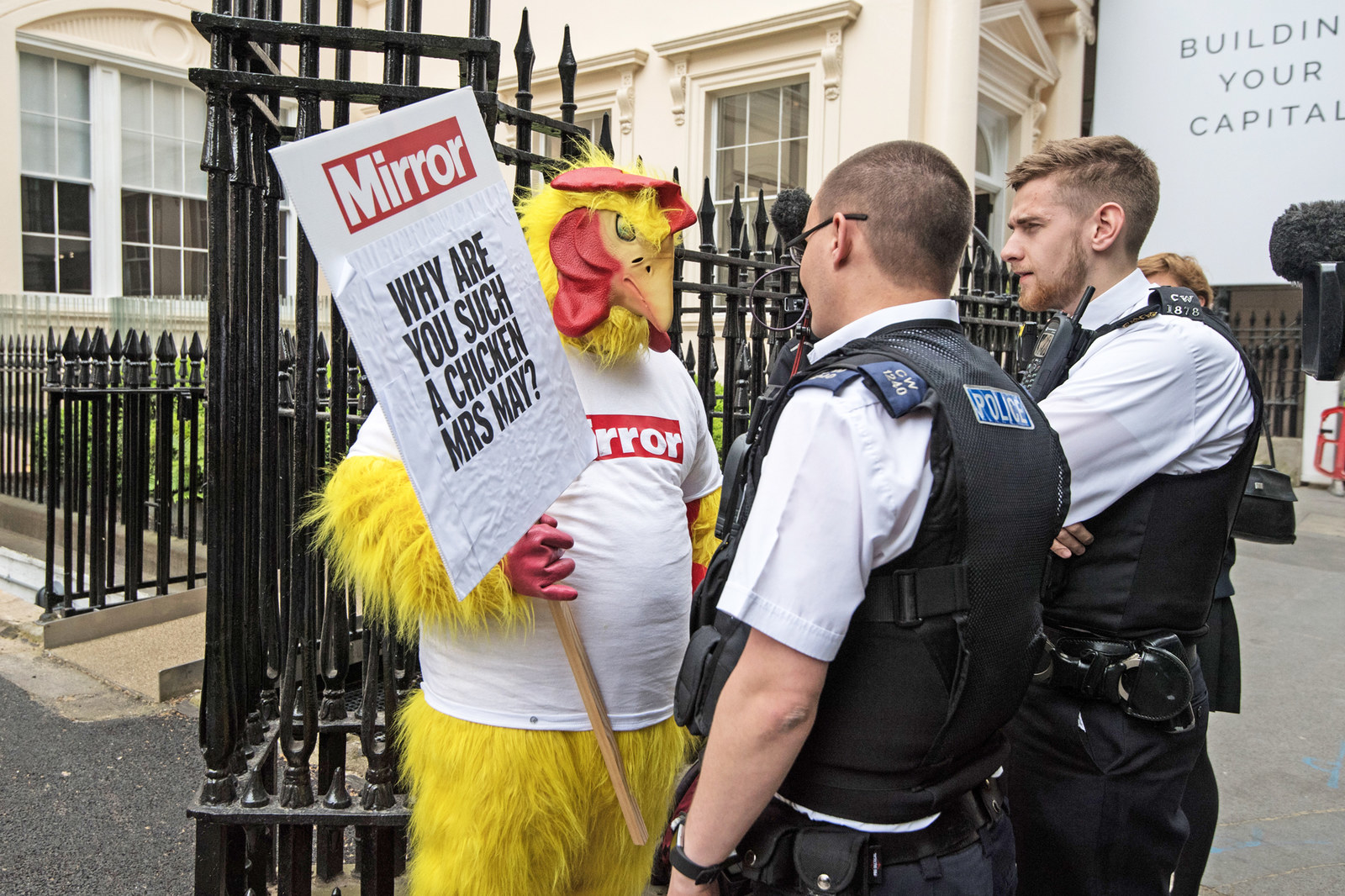 When Philip Hammond collided awkwardly with a Conservative poster.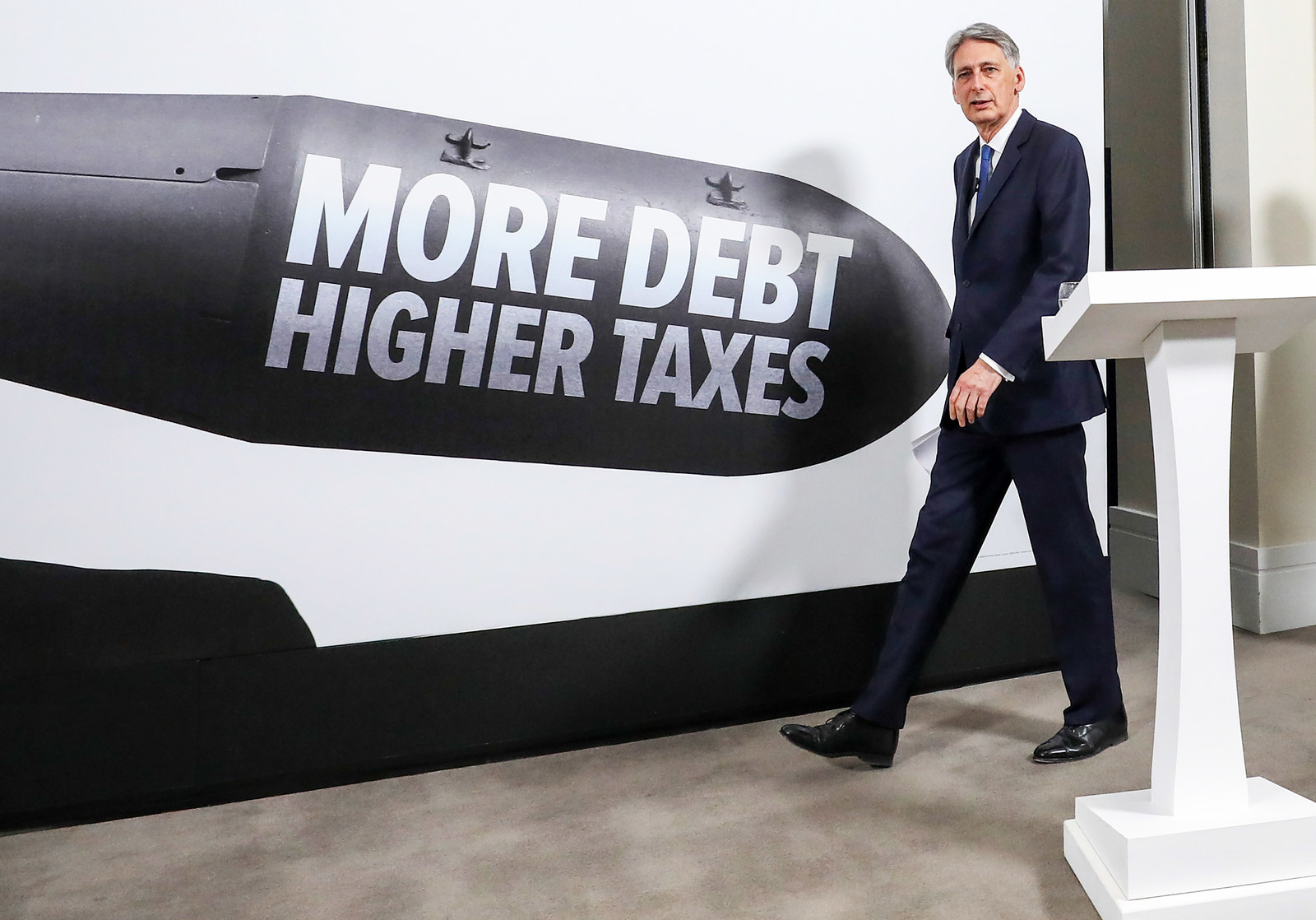 When Tim Farron nearly took off in Burnham-on-Sea, Somerset.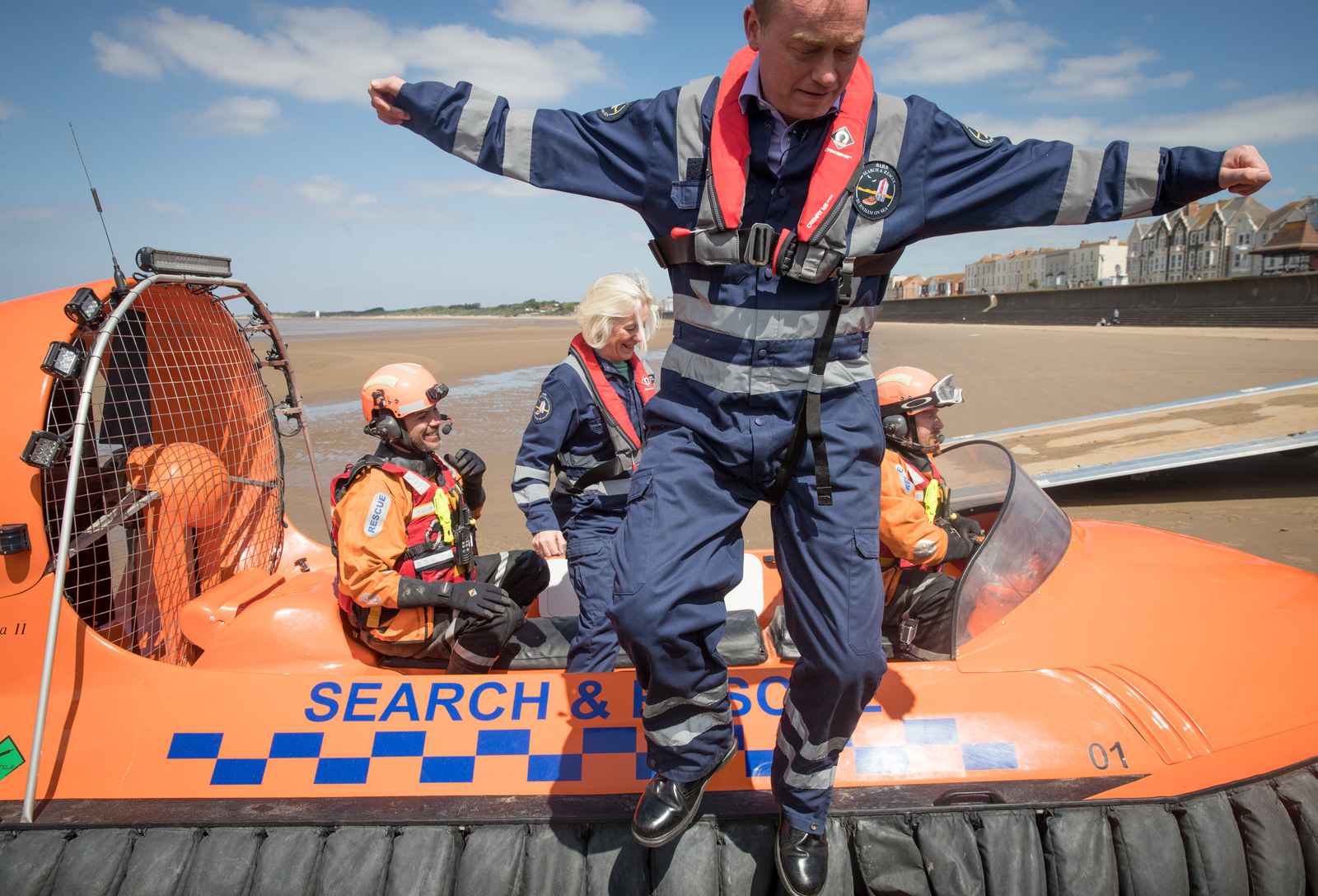 When Willie Rennie, MSP and leader of the Scottish Liberal Democrats, tackled a 1-year-old ram in Kelty, Fife.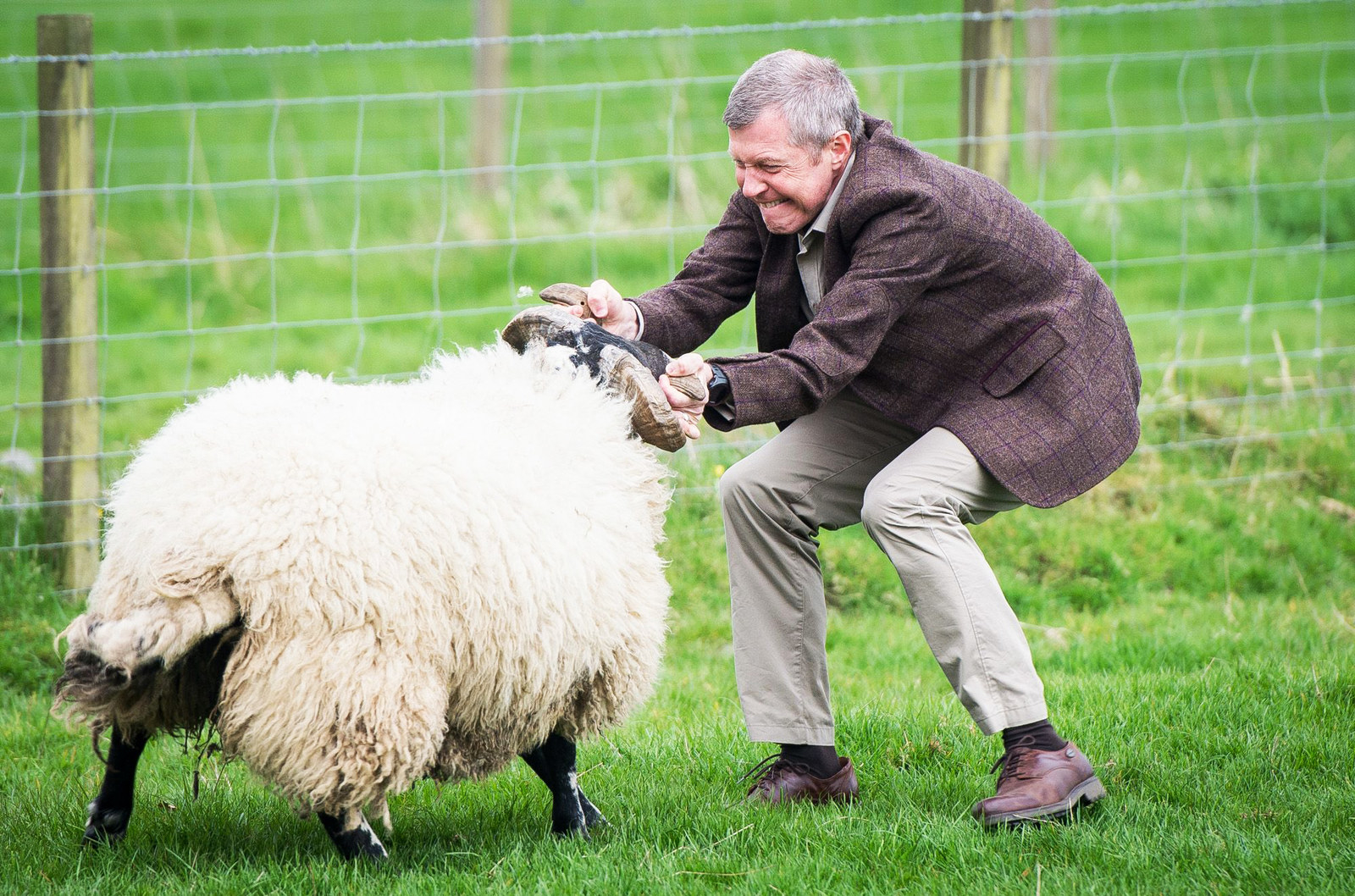 And got existential with a cow.
Just for good measure, he also posed with some cheese in Fife.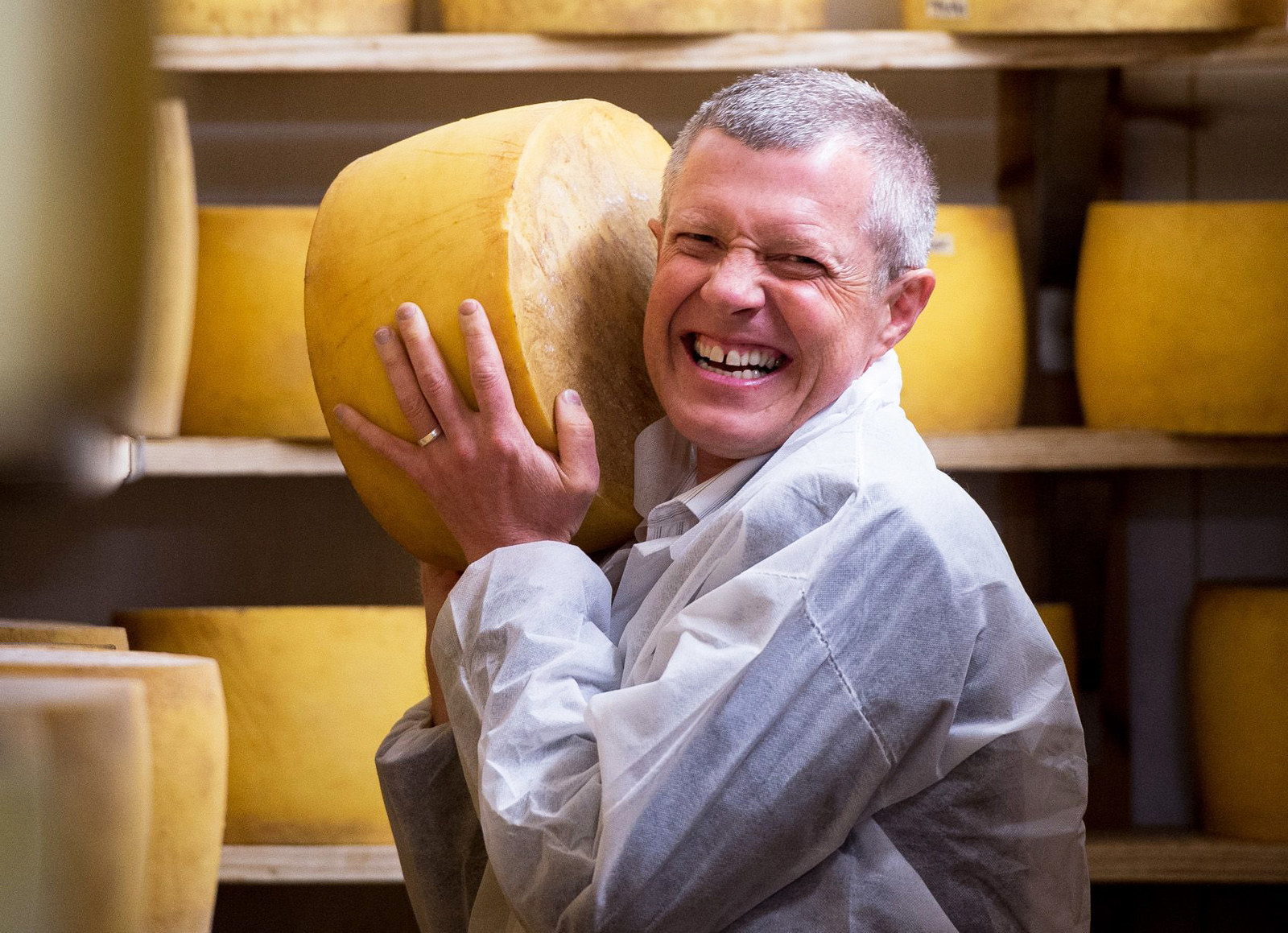 And with a DeLorean car in South Queensferry near Edinburgh.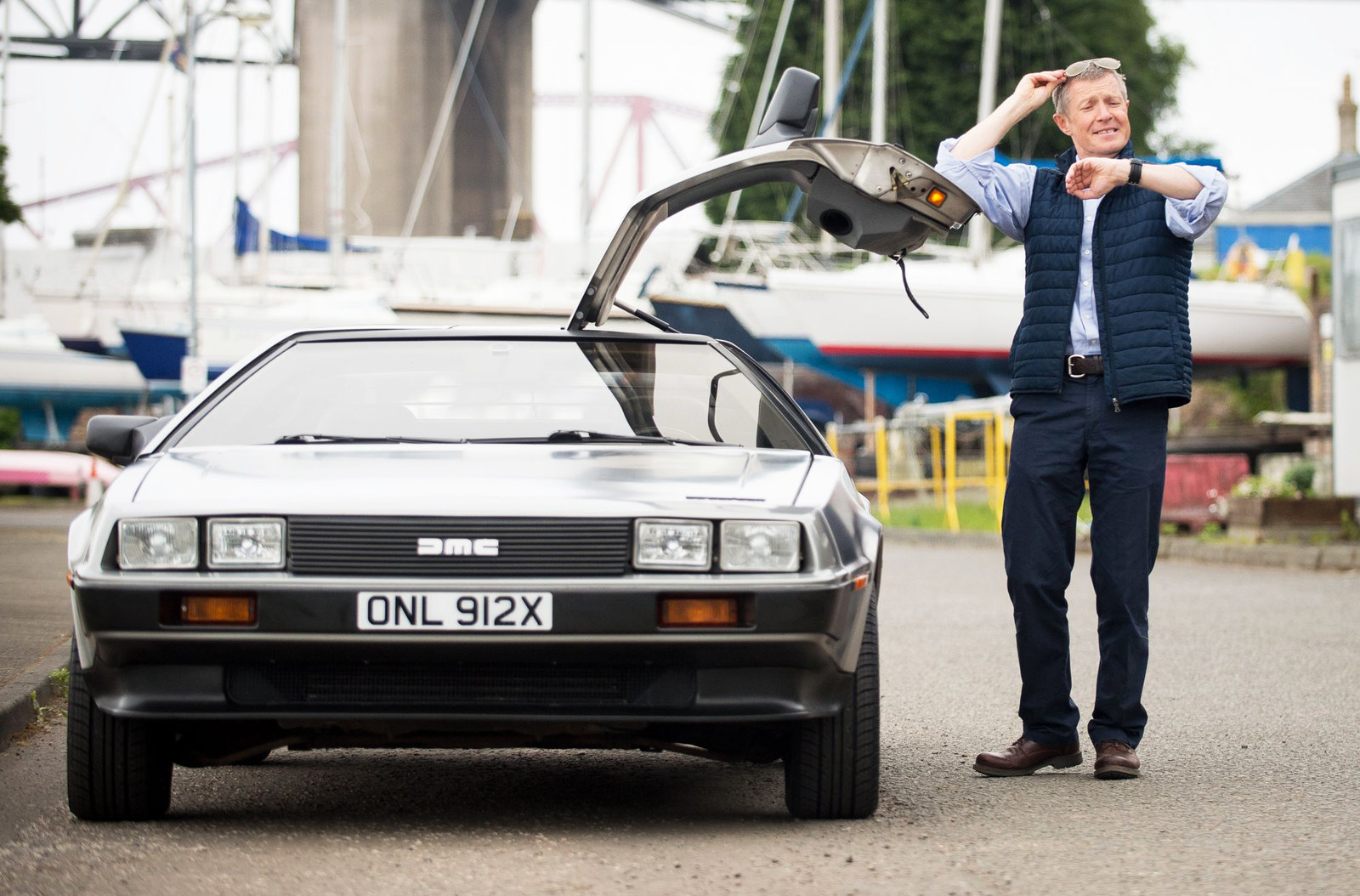 When this woman kept a mini Corbyn close to her heart.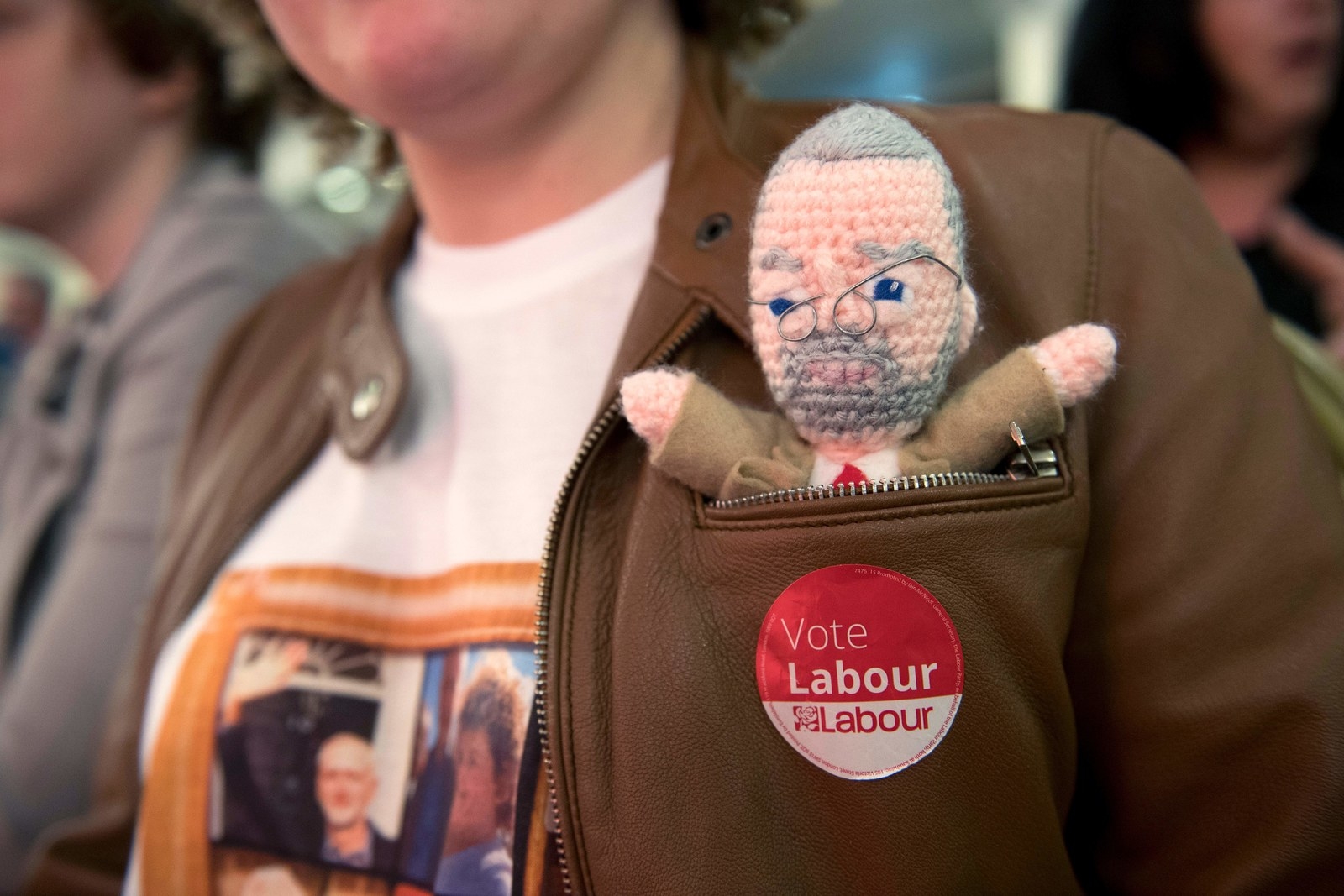 When Boris showed off his fisticuffs in a pub in Nottingham.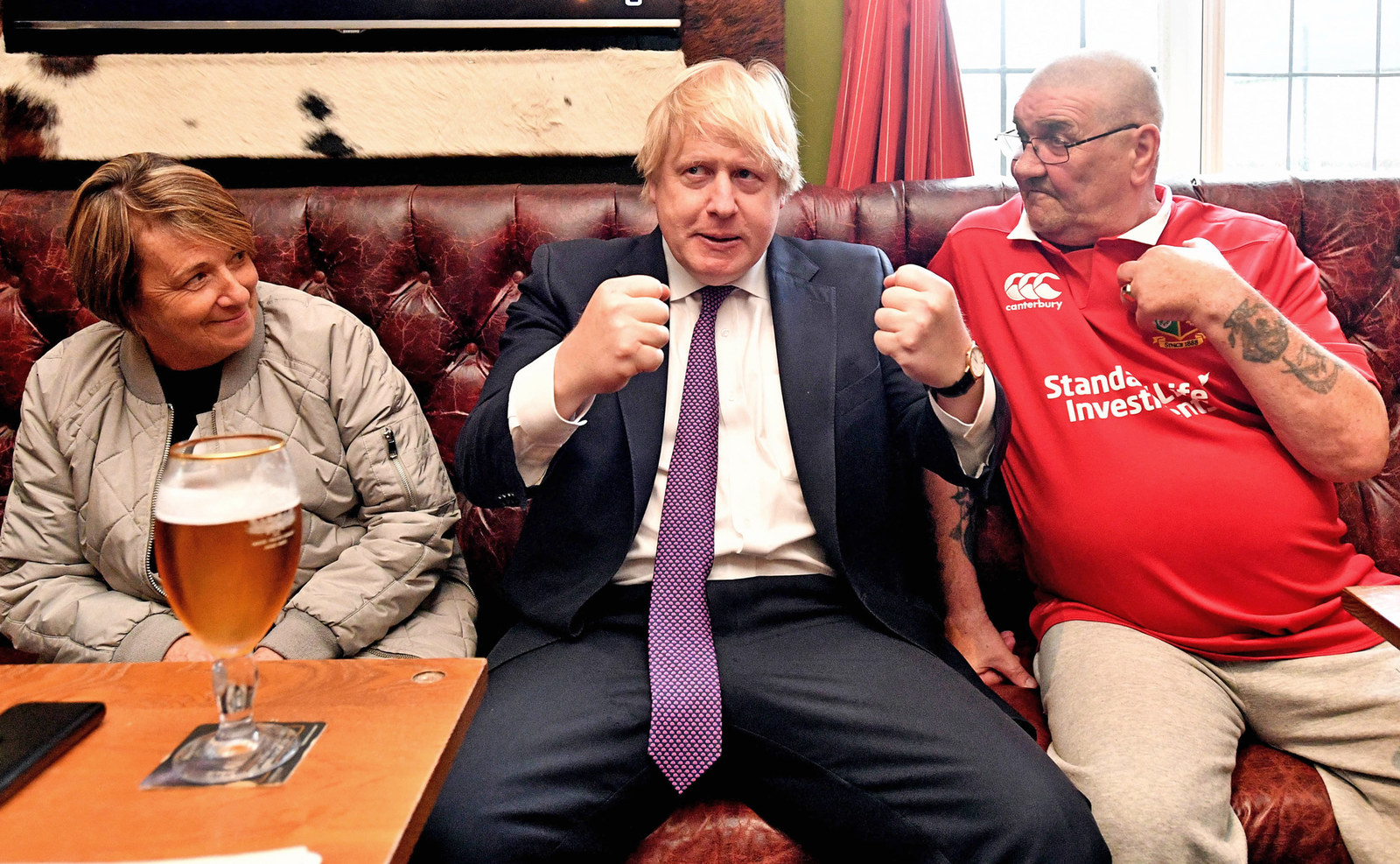 When Ruth Davidson kneaded shortbread with intent at a factory in Edinburgh.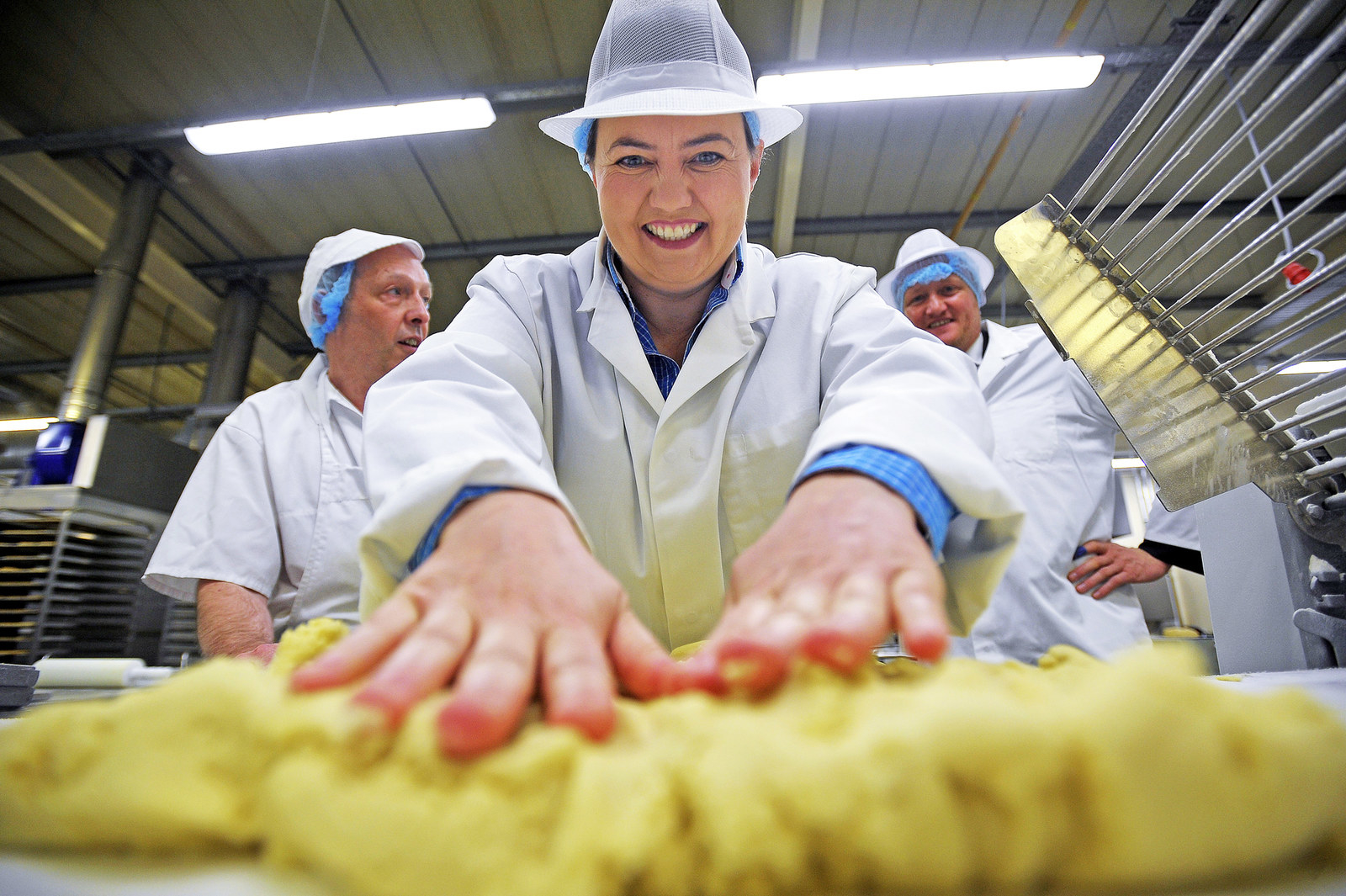 When this man appeared to stroke Corbyn's face in Manchester.
When Corbyn had a Home Alone moment in Leeds.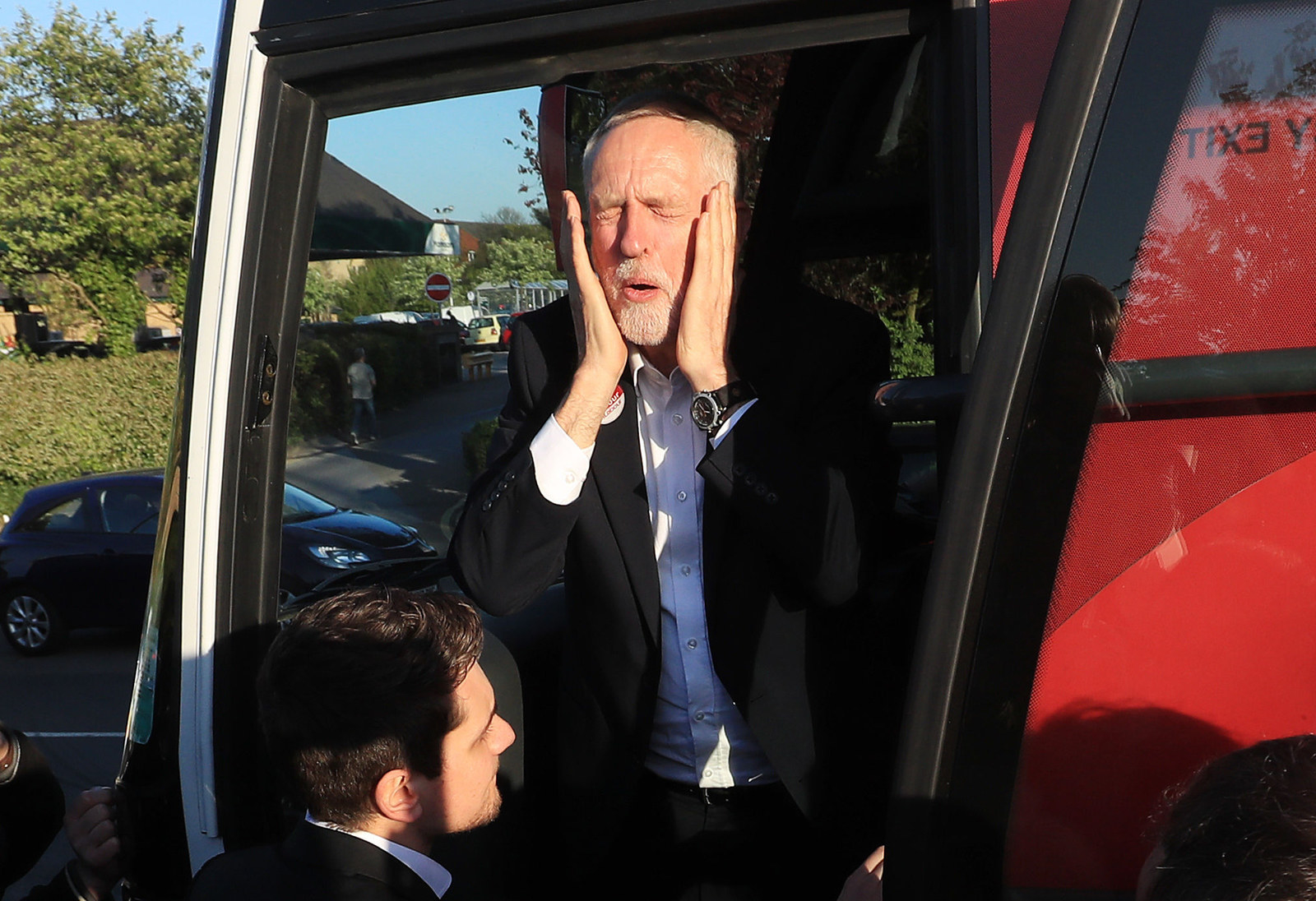 Before enjoying a walk with his actual spaniel, Jasper, in Cumbria.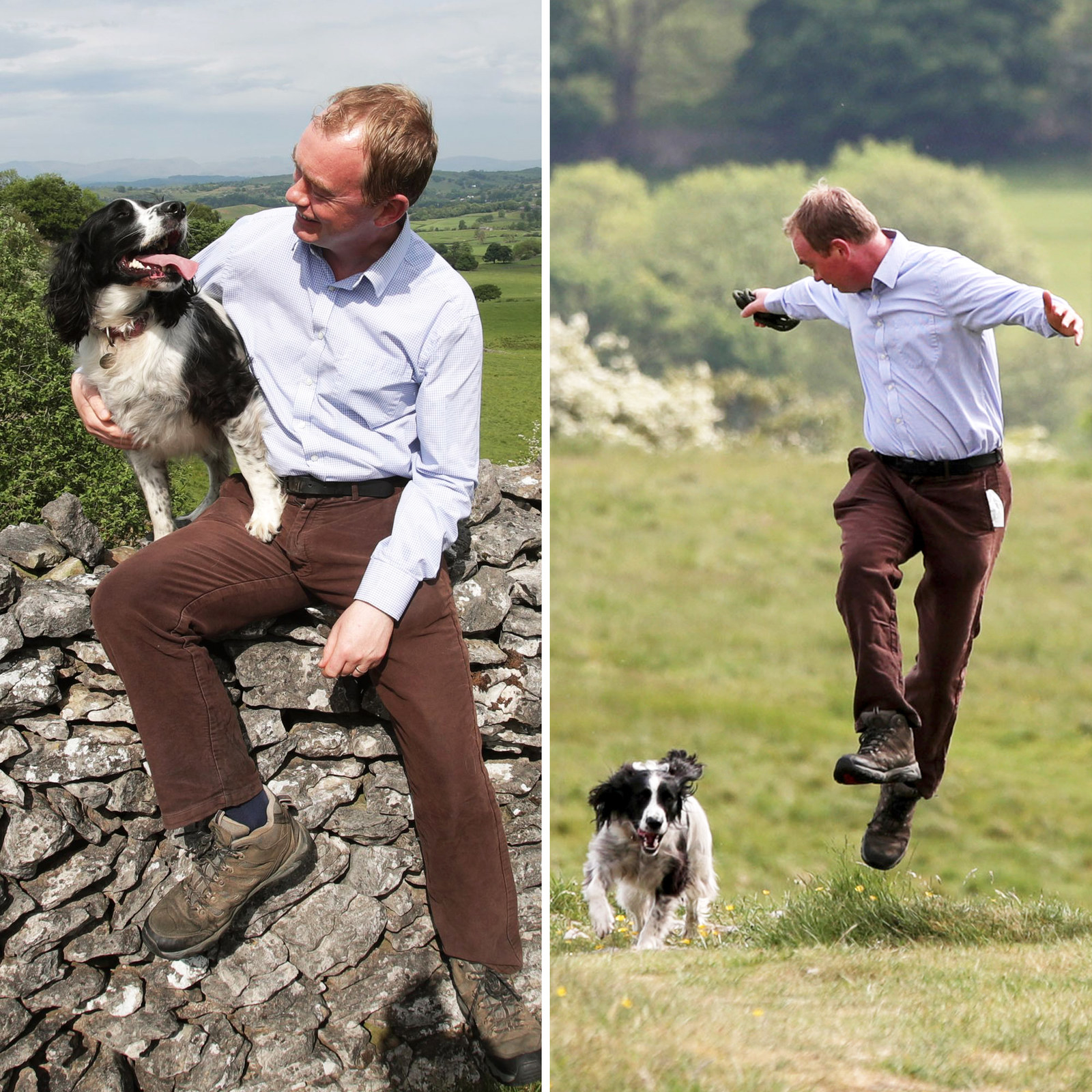 When Sturgeon made music in Leven, Fife.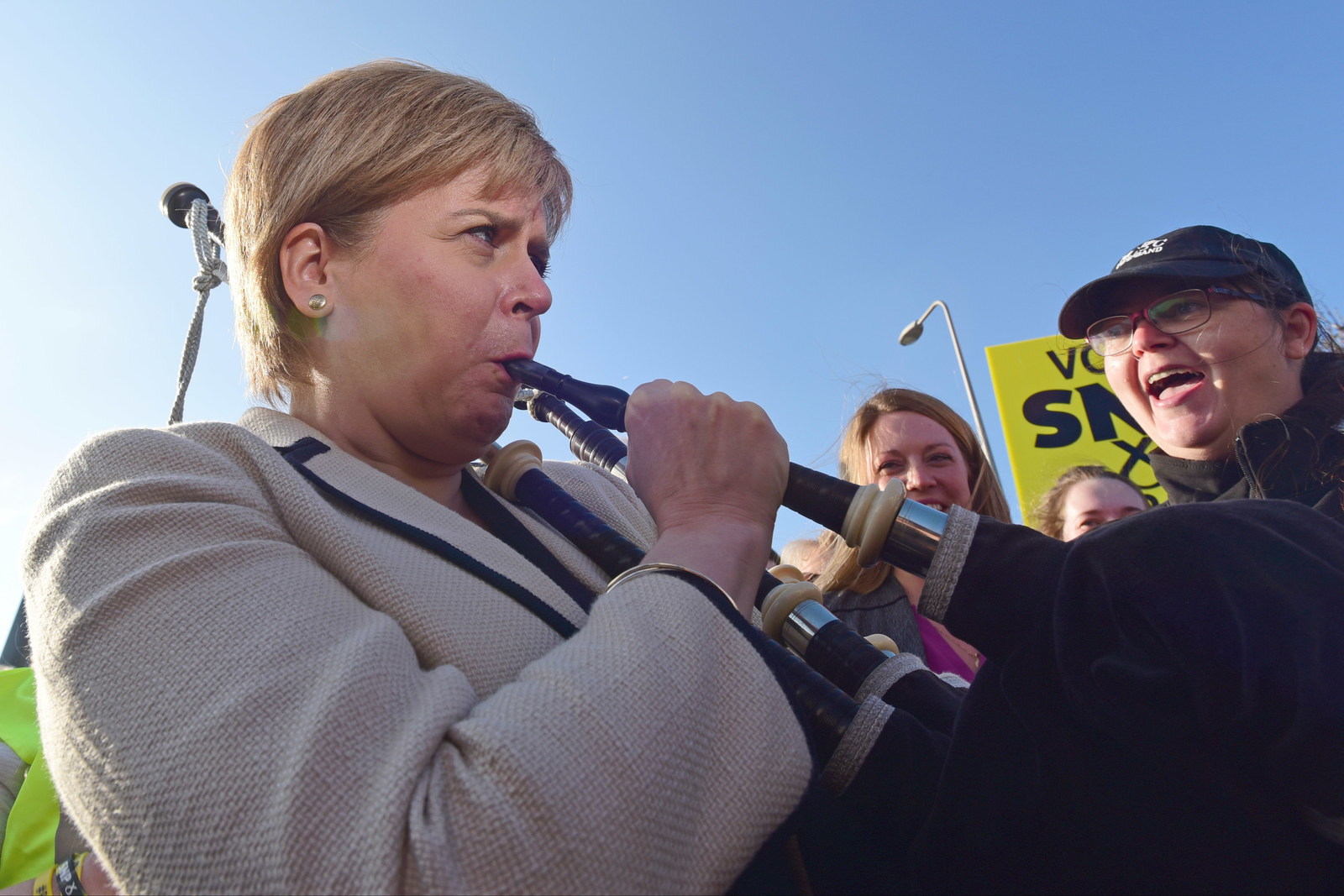 When Corbyn played an erhu (a Chinese violin) in Liverpool.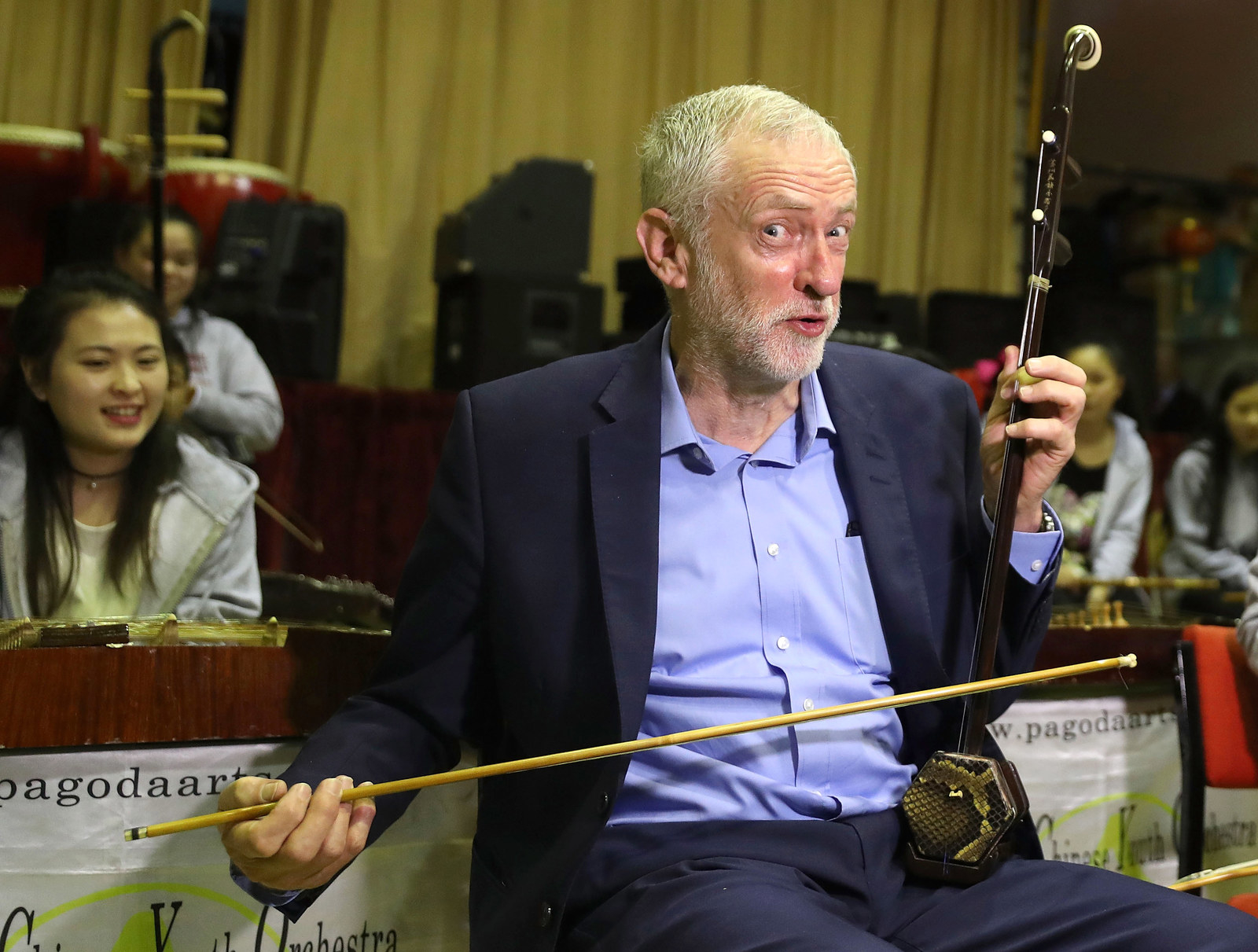 This beautiful moment...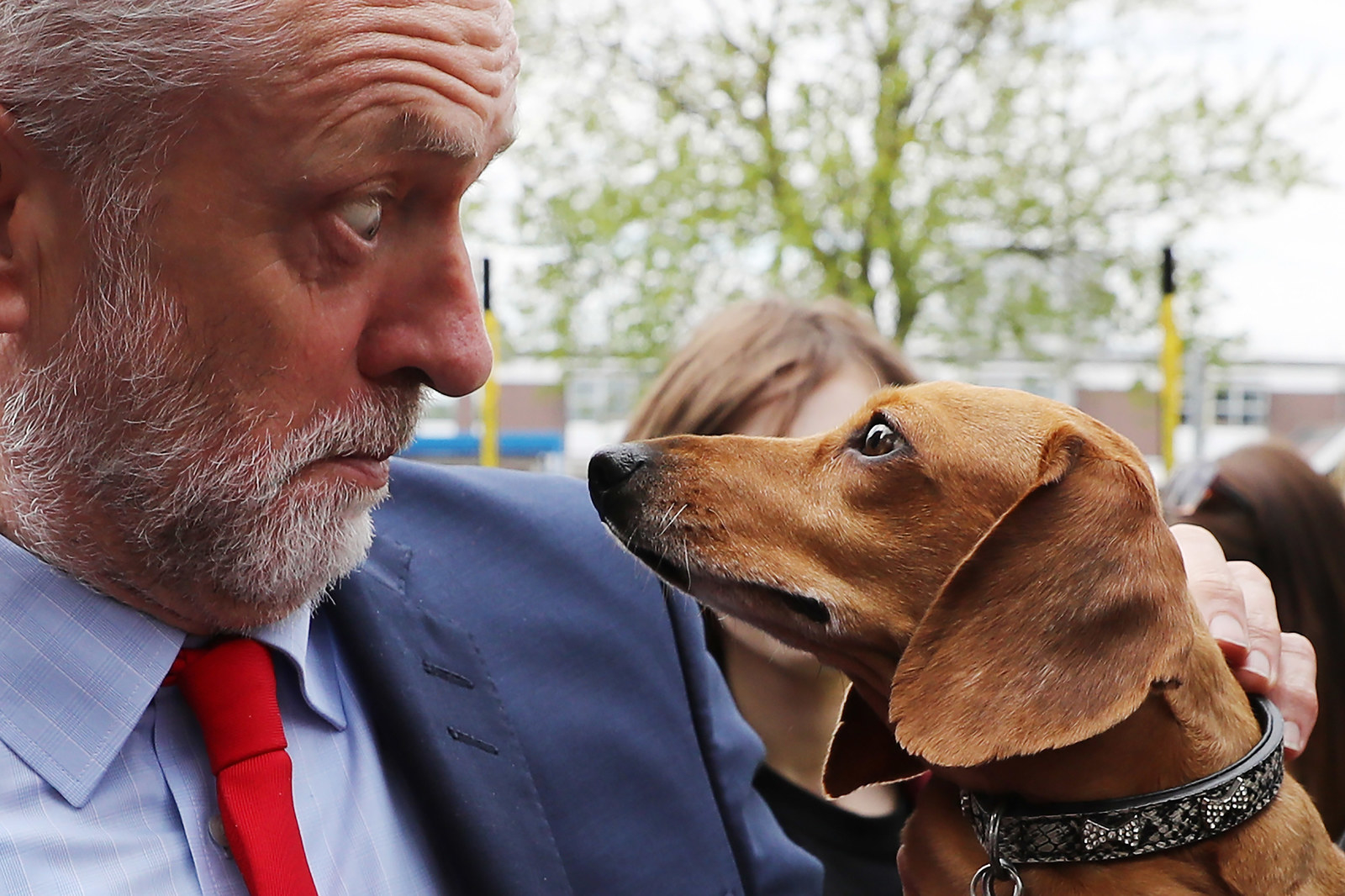 When May appeared to zone out at the Balmoral Show in Northern Ireland.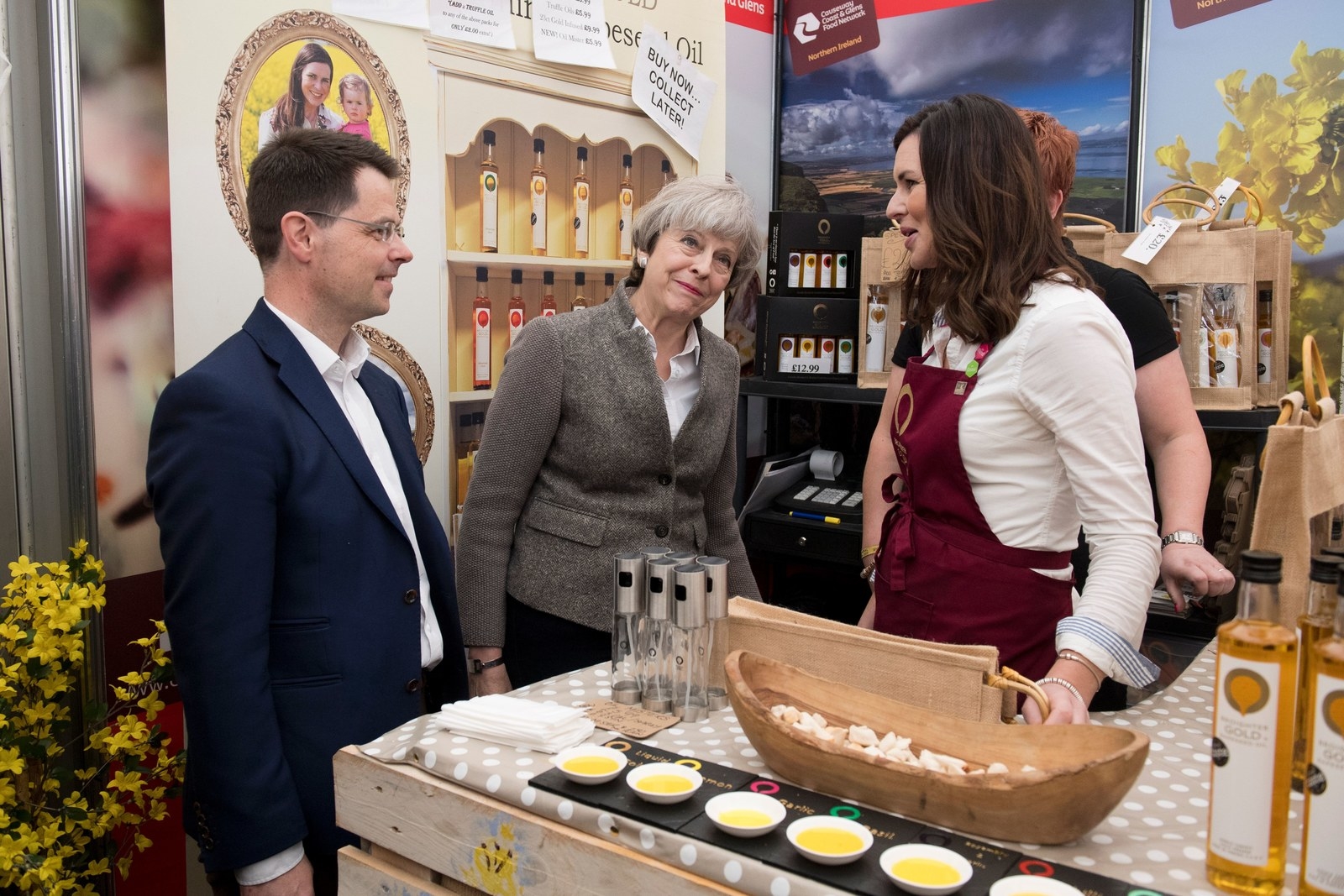 When she met this child in Lisburn, Northern Ireland.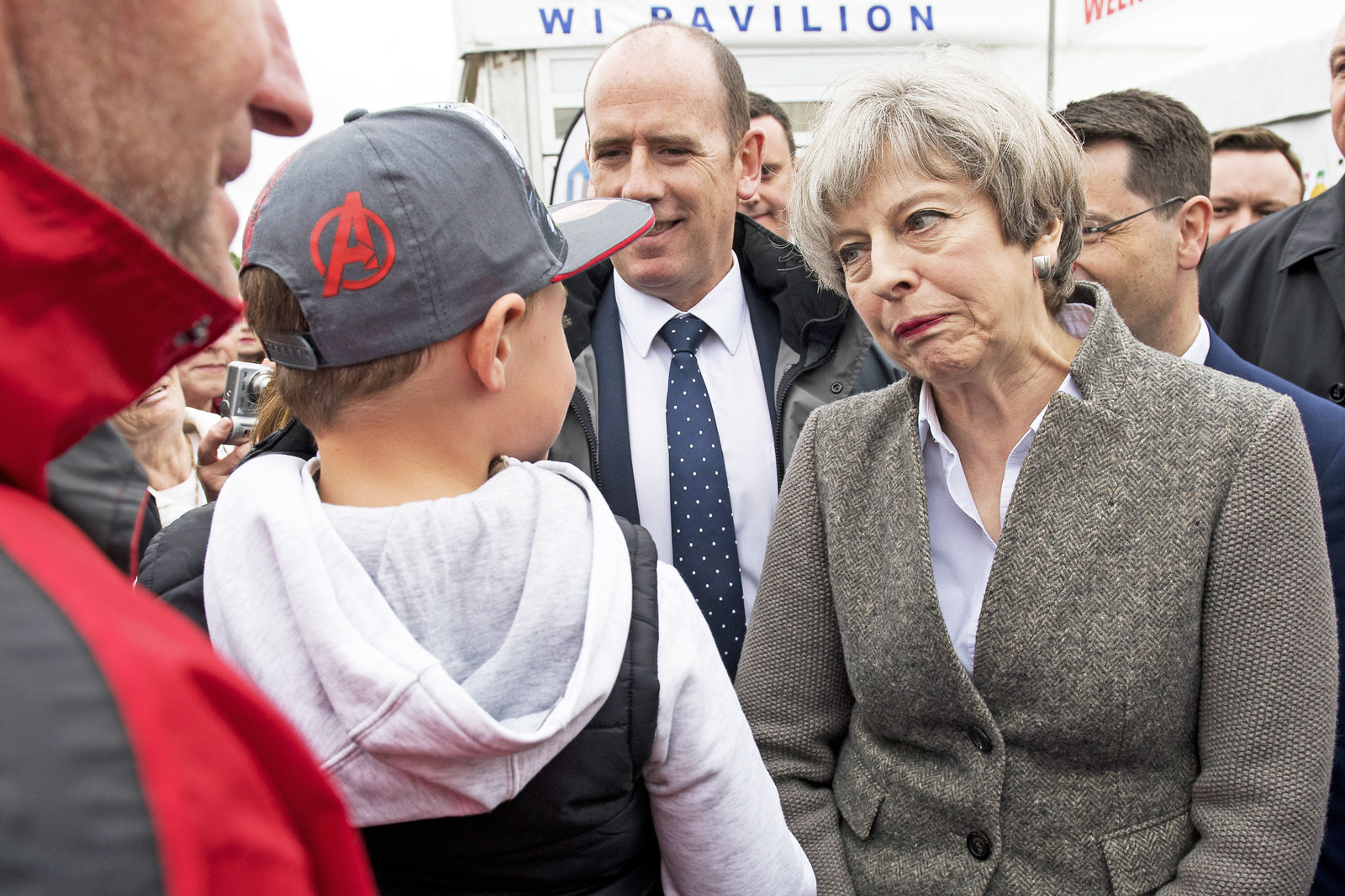 And tried to make friends with these children.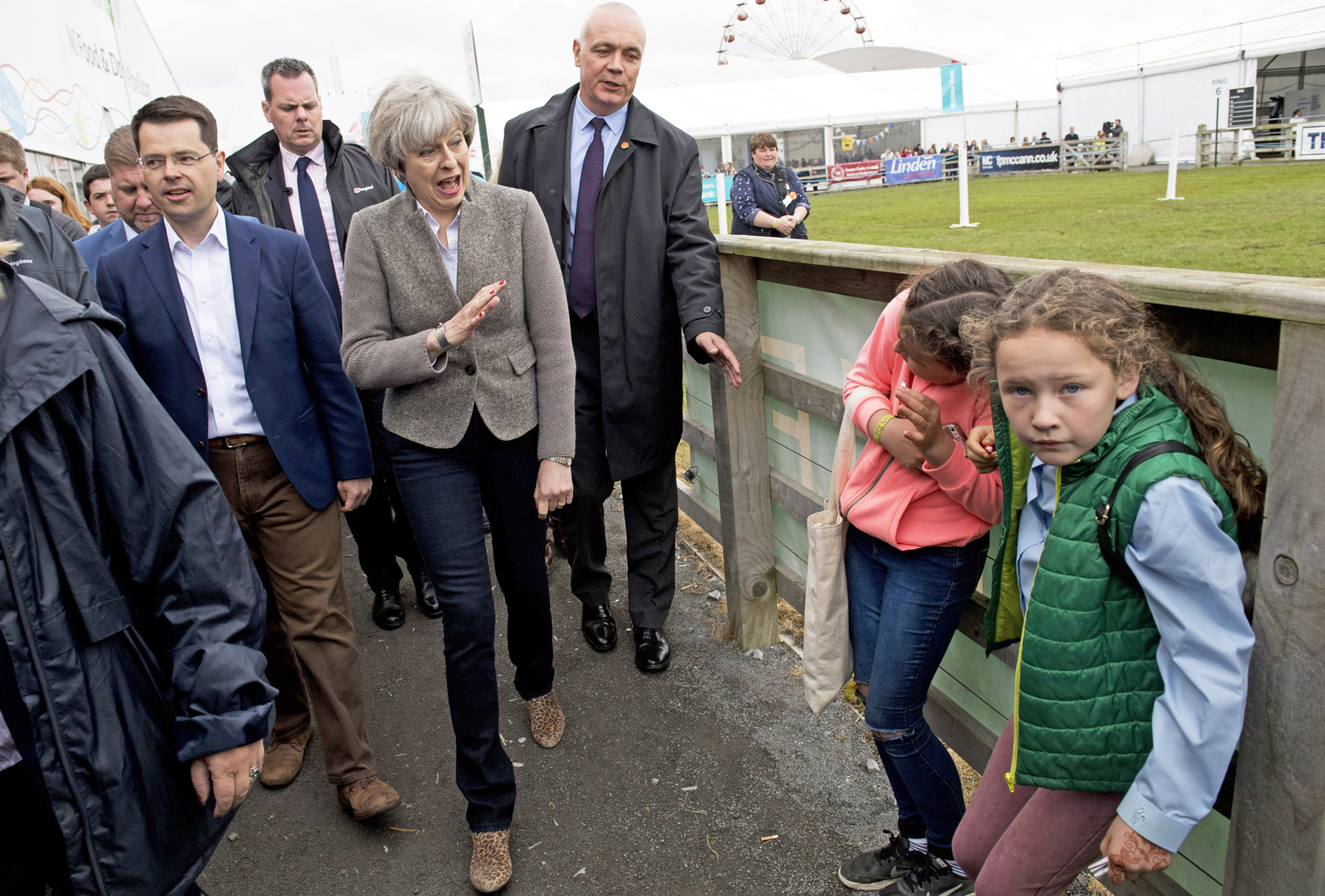 When it was story time for Corbyn and these kids in Bristol.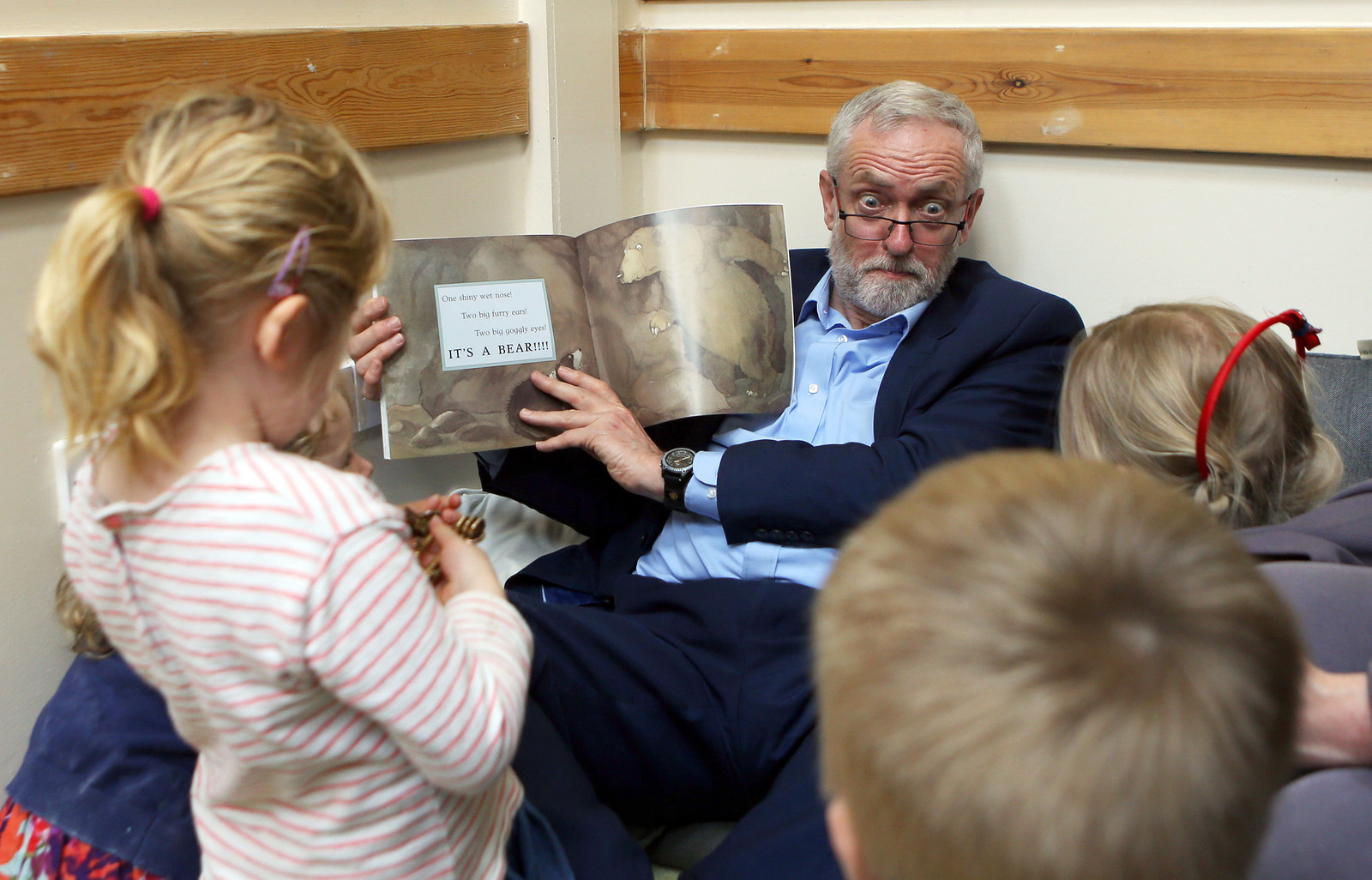 When Sturgeon multitasked on the campaign trail in Leith, Edinburgh.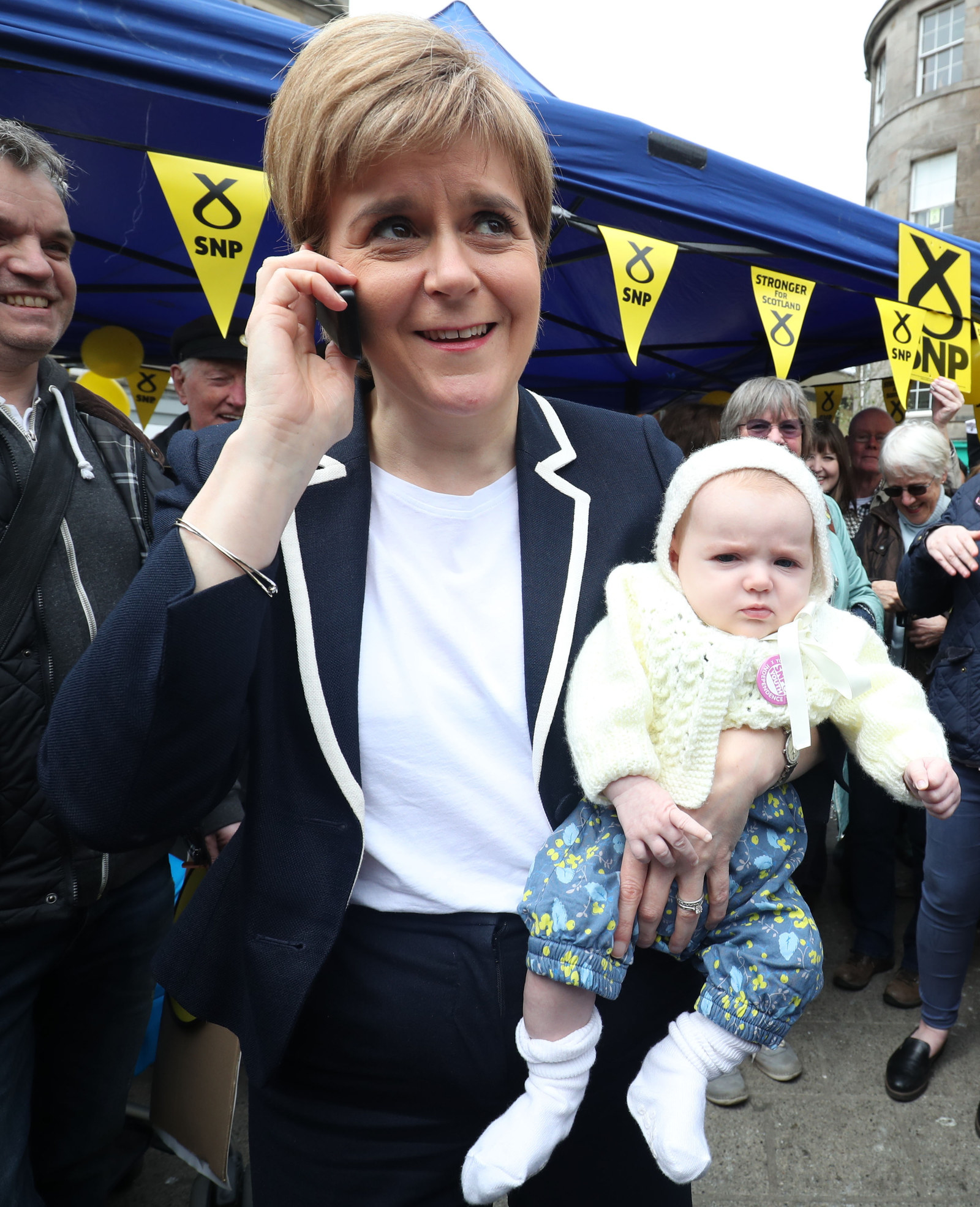 When Farron played with bottle tops in a factory in Kirkintilloch, near Glasgow.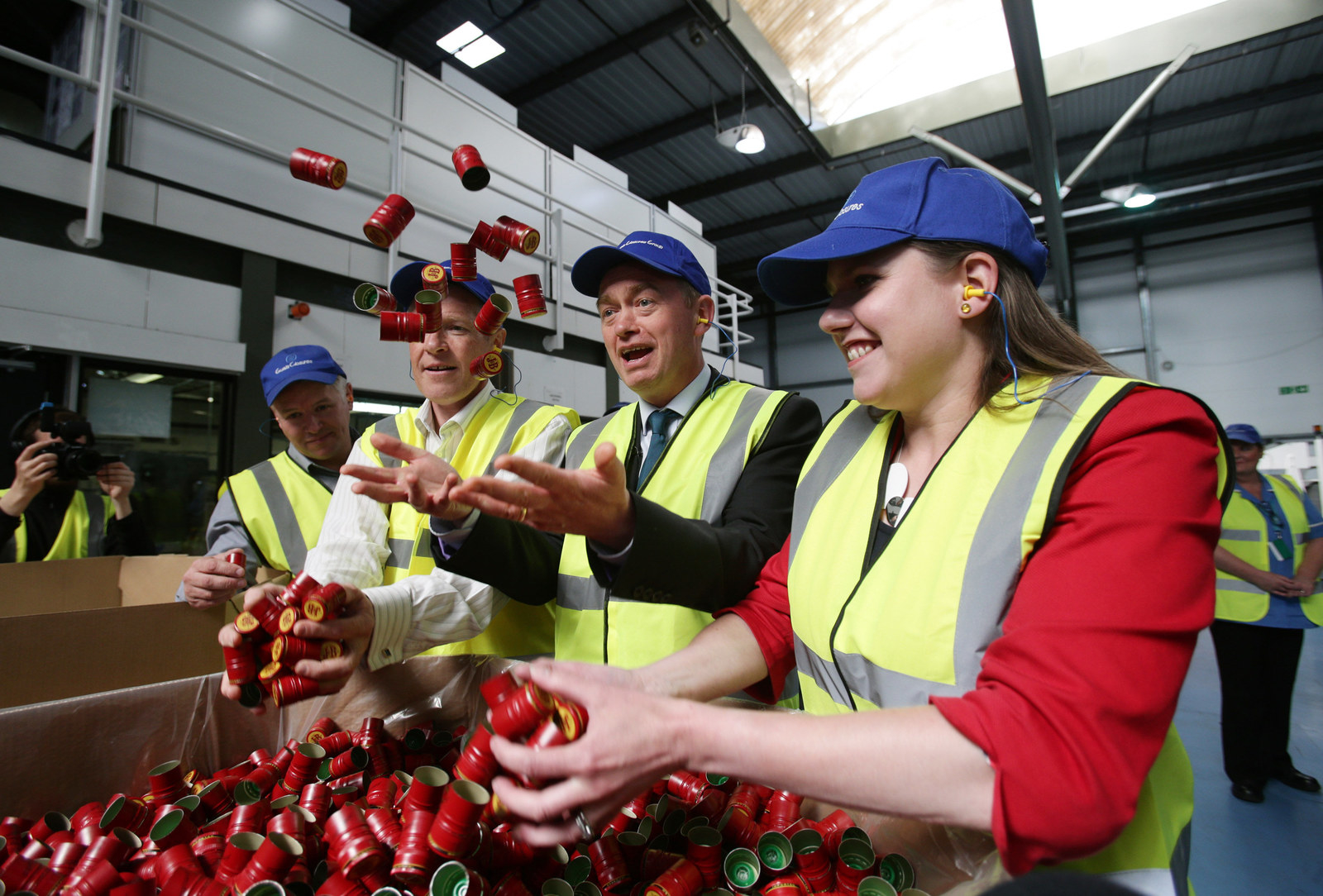 And pulled this face in Cornwall.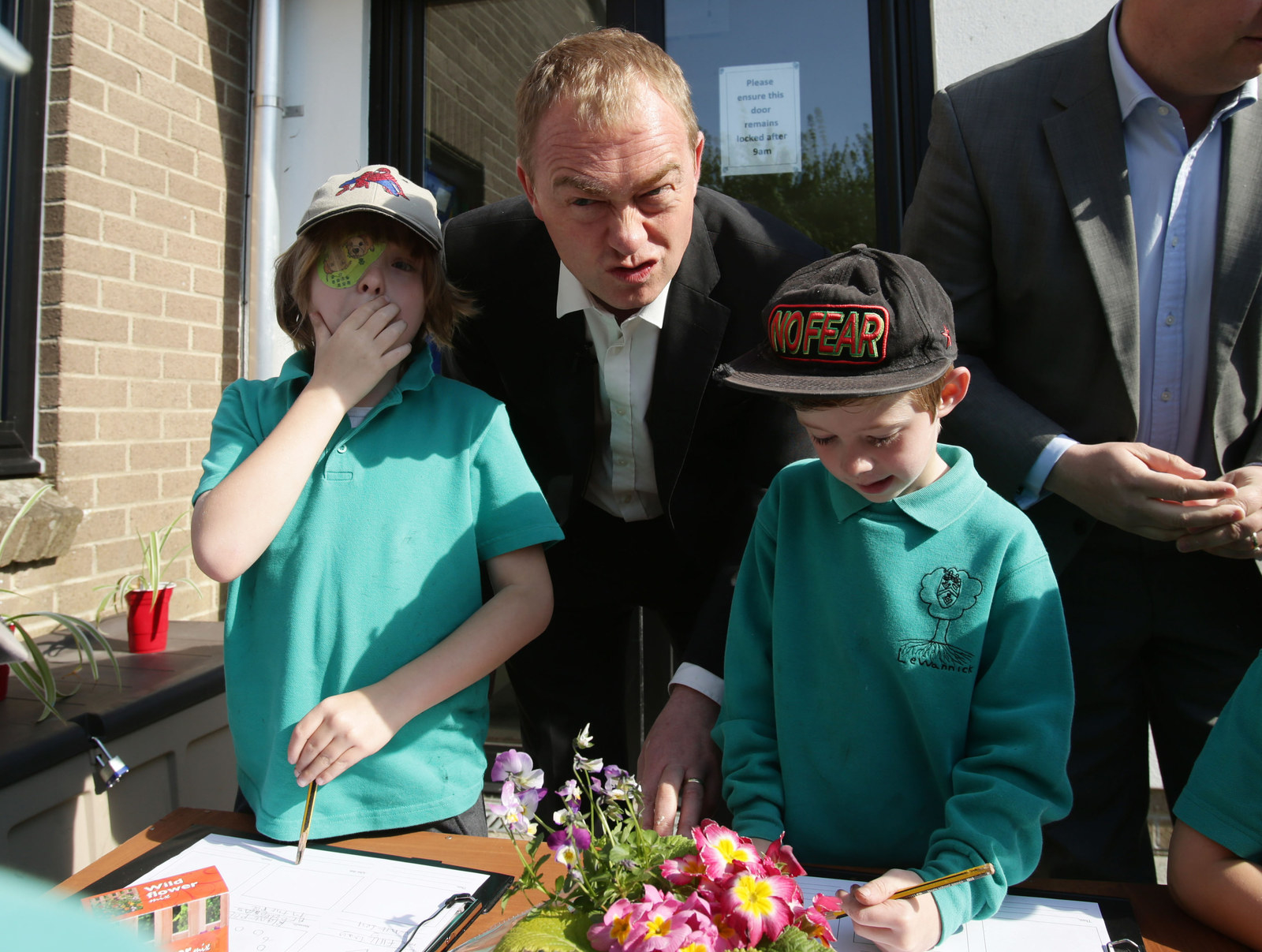 When Sturgeon admired a rolling pin in Kirkintilloch.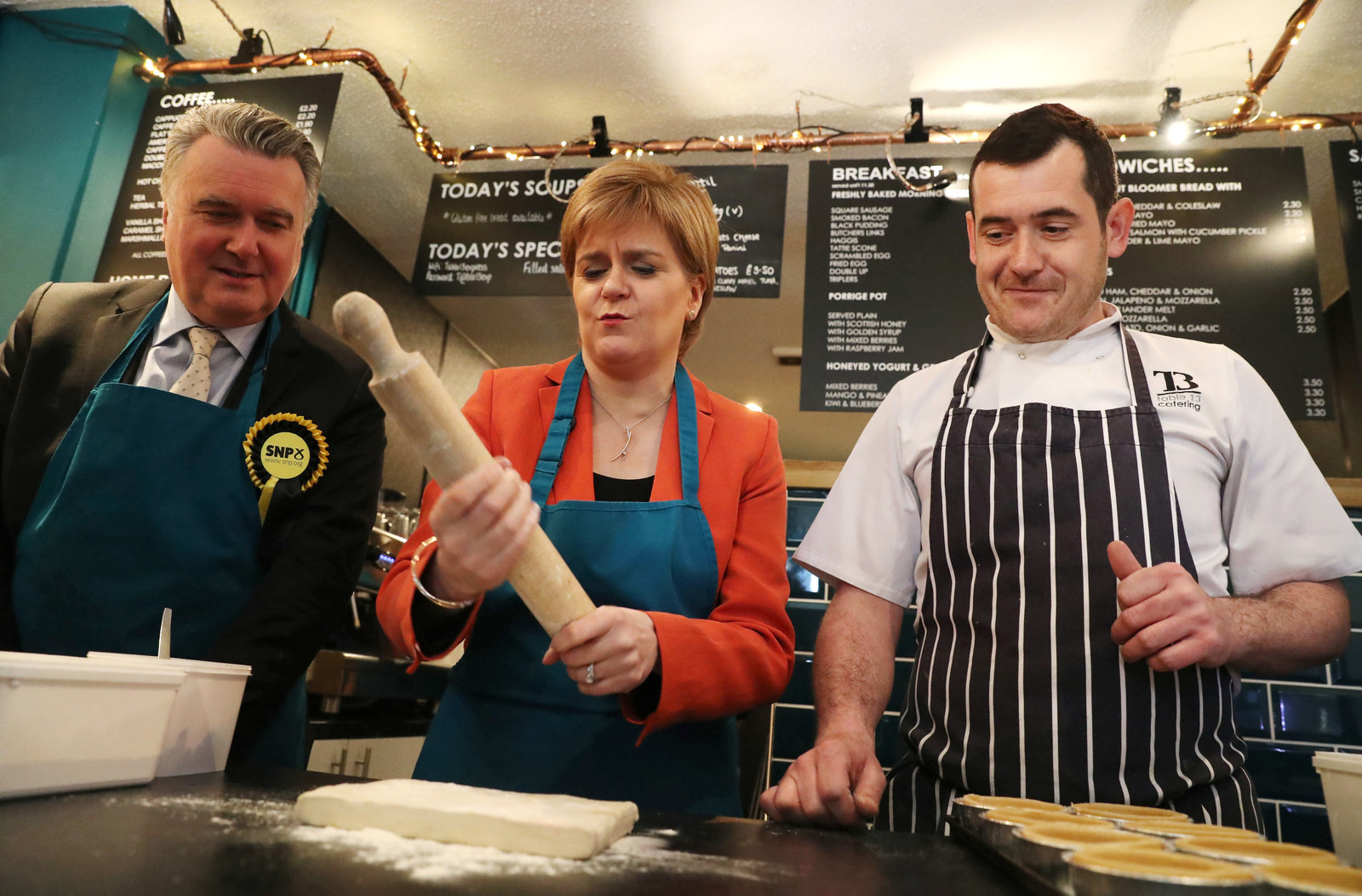 When former Halifax MP Alice Mahon, 79, lunged at Hebden Bridge Town Hall in West Yorkshire.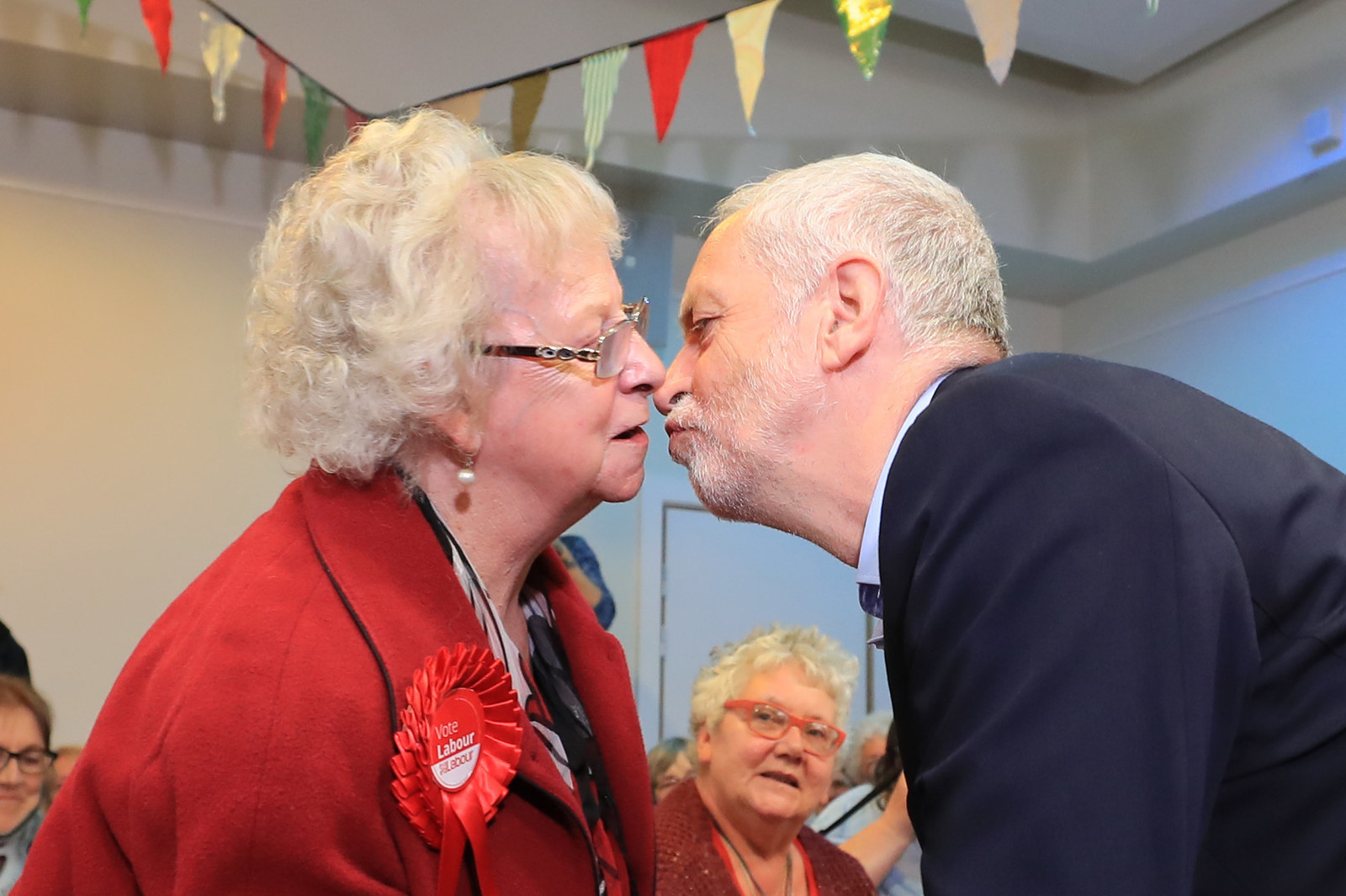 When John Prescott resurrected Basil Brush in East Yorkshire.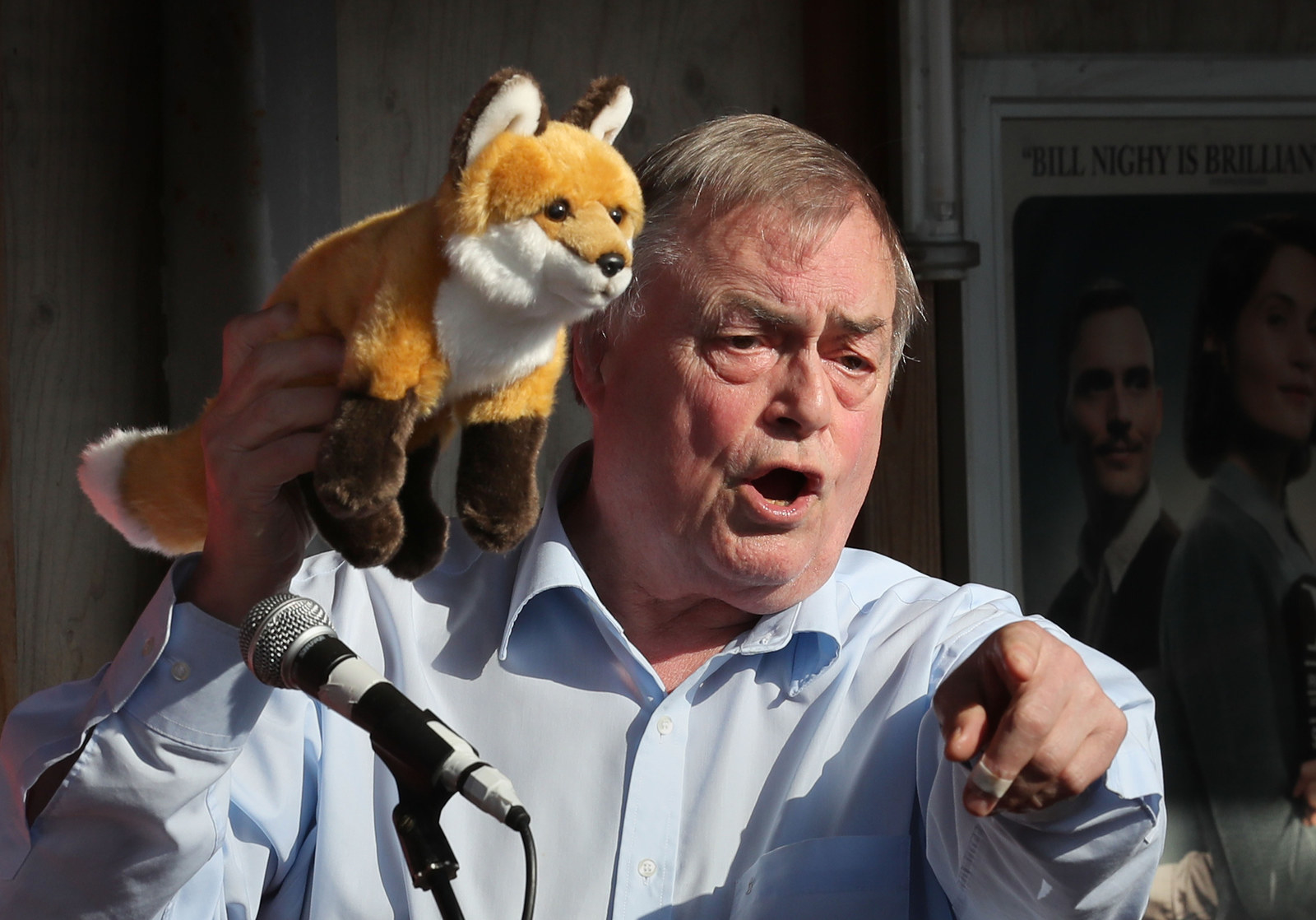 When Sturgeon was grabbing life by the balls in Anstruther, Fife.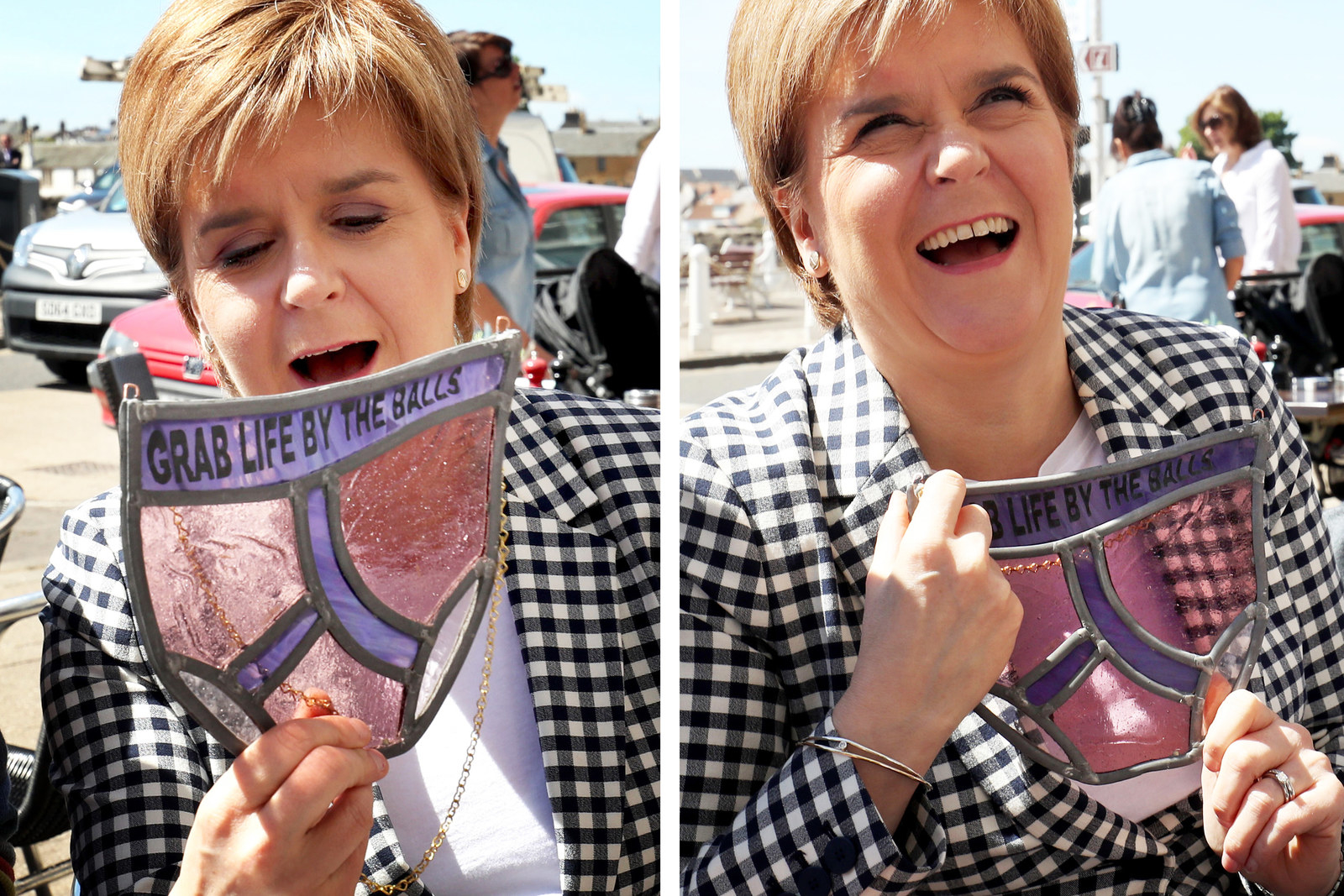 And channeled her inner music maestro (again) in Paisley, Renfrewshire.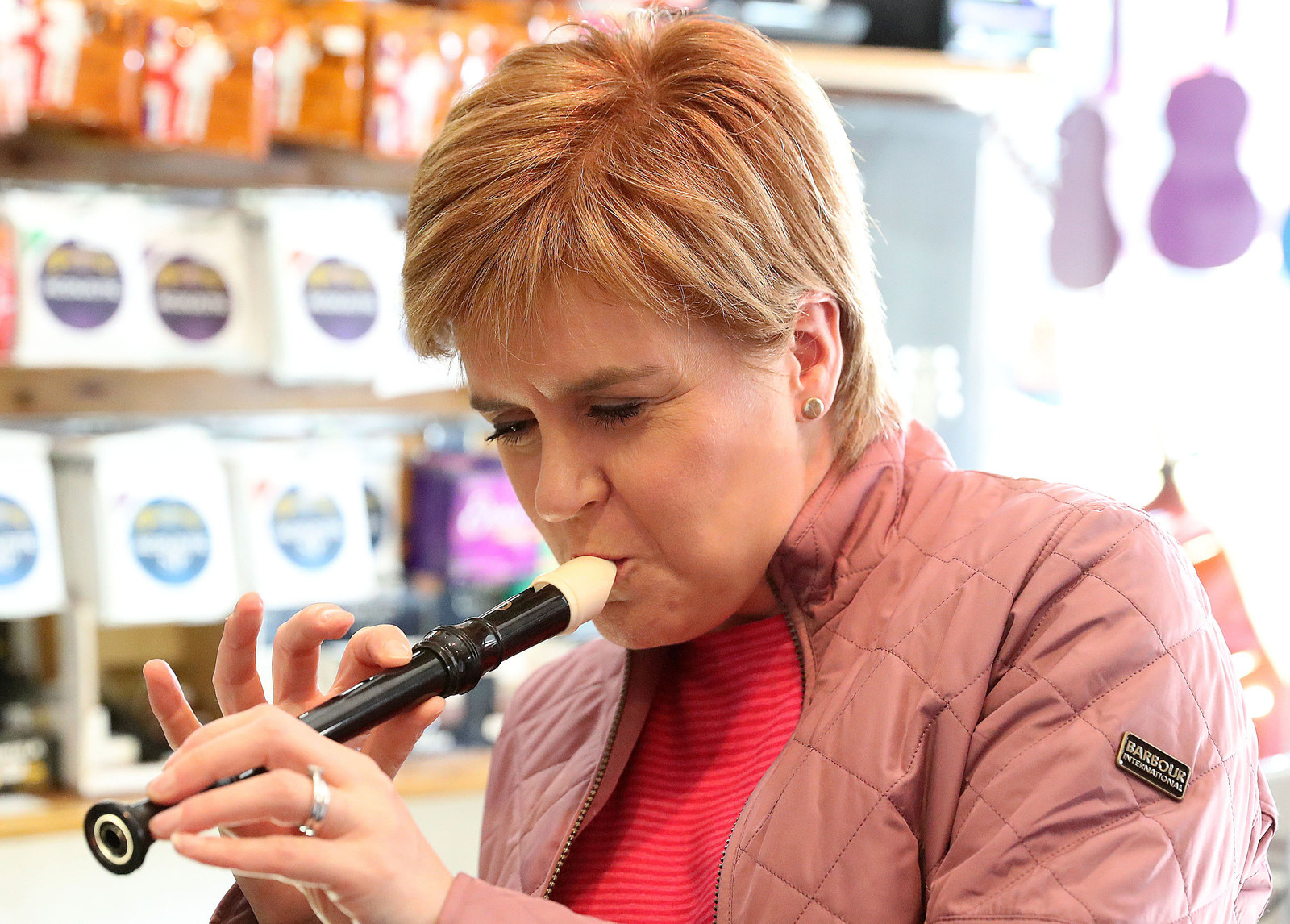 And was lost in thought at a bubbles factory in Carluke, South Lanarkshire.
And, finally, when we all wanted to know what the joke was on the last day of the campaign trail.