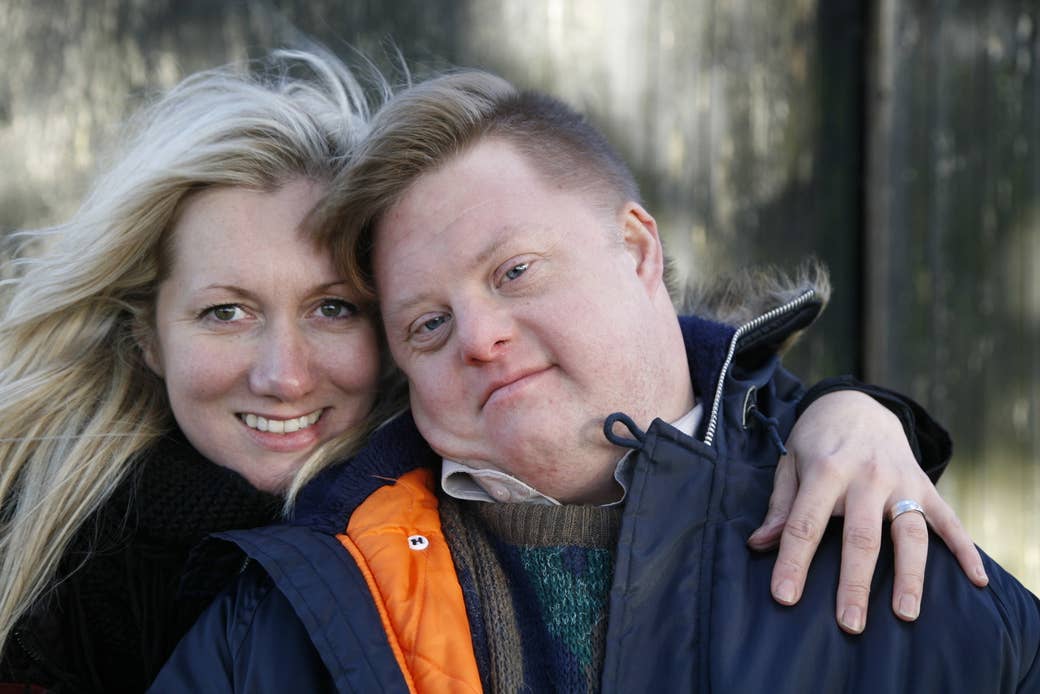 Steven Brandon is 34. He likes swimming, horse riding, jet-skiing, meeting people, and going to the cinema. He especially likes eating, which he calls his "speciality".
He also has Down syndrome and plays the lead role in a new British-made drama film, My Feral Heart, which has its London premiere next week.
Brandon spoke to BuzzFeed News at the Mushroom Theatre Company in Rayleigh, Essex, which hosts inclusive dance and drama classes and workshops for people with and without disabilities.

It was at the theatre company, in 2014, that Brandon met director Jane Gull, there looking for extras, who cast him as lead character Luke in My Feral Heart, a cheery man in his thirties who looks after his elderly mother.
Over a four-week shoot he worked 12-hour days on set and has spent the last few months promoting the film at festivals in the US.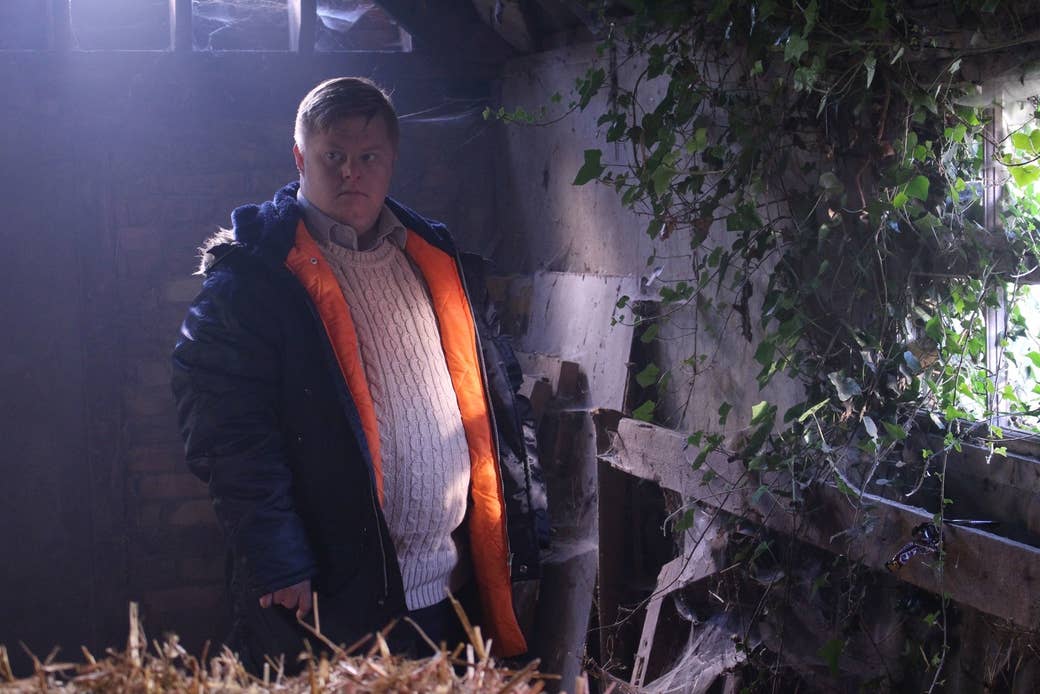 My Feral Heart is Brandon's acting debut, but he told BuzzFeed he had always wanted to be an actor. "I used to do ballet but I was so little that I got stage fright," he said. "I got into the acting because I thought it was all right for me to do that, and I wasn't embarrassed at all so I got into the work."

He said the experience of making the film, and the feeling he got from playing the lead, was amazing, and that his confidence had grown as a result.
"I'm at that stage in my life where I've got a lead part in a film, and I thought it was great," Brandon said.
"My dad will say that I matured during the film. My mum will say she's absolutely proud of me; all my family are."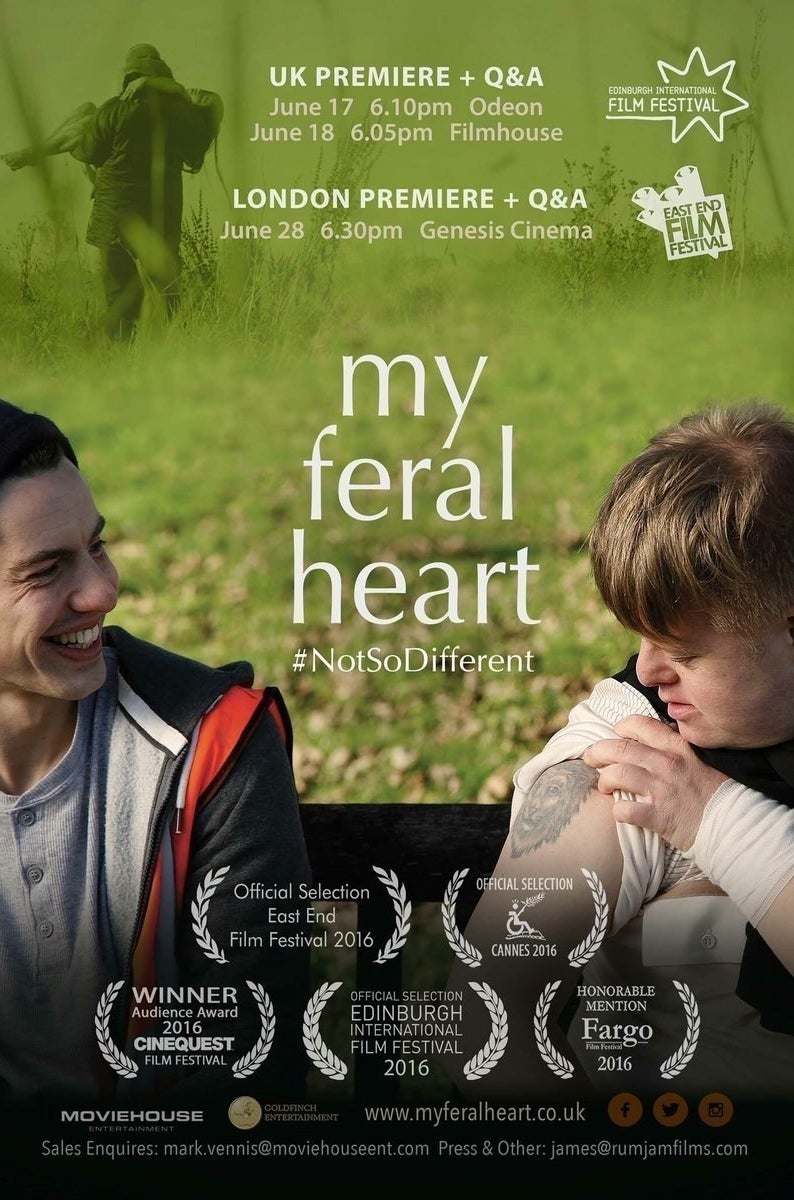 Brandon's father, Mick, said the opportunity had had an amazing, transformative effect on his son. "Every day he seemed to evolve more, that's what I felt," he said. "It was like a butterfly. It was weird, that's all you can say: It was weird. I reckon he matured by 15-20 years. He's arguing with Mum, which he never used to."

Being around a new group of people seems to have helped. "The cast and crew just related to him as an actor, and that did him the power of good – he responded to that," Mick added. "By the work he did. Beating me getting up in the morning. He was up before 5, he obviously wanted to do it. You couldn't get him up and out at 10 before that."
"But in my nature, in my body, I don't think that I'm Down's. Not at all. I just feel normal."
Brandon is incredibly talented, but also lucky. It is currently Learning Disability Week, and this year charity Mencap is highlighting loneliness and social isolation felt by people with learning disabilities. Research carried out earlier this year showed one in three people aged 18-35 with a learning disability are stuck at home on a Saturday and unable to take part in leisure activities. One-third worried about being bullied and one in four were concerned about being laughed at. Not everyone has Brandon's confidence.

"The best way we can tackle this is to increase opportunities for people with a learning disability to get out and interact with their local community, showing the talents and personalities that are too often shut away," said Mencap chief executive Jan Tregelles. "We want people to use this week as a chance to think differently about learning disability, and consider joining us in making a new friend this Learning Disability Week."
My Feral Heart producer and assistant director James Rumsey said disability disabled more than the person with the disability. "It's a case of breaking down barriers and realising everybody needs friendship, and everybody needs someone to talk to. And that misperception can be the biggest disability of all," Rumsey said.
"The biggest thing I had was the disability of perception. I have never laughed so much in my life; improvising around learning disabilities, they make fun of themselves, they're not scared of it. I was. Somehow these guys are so different."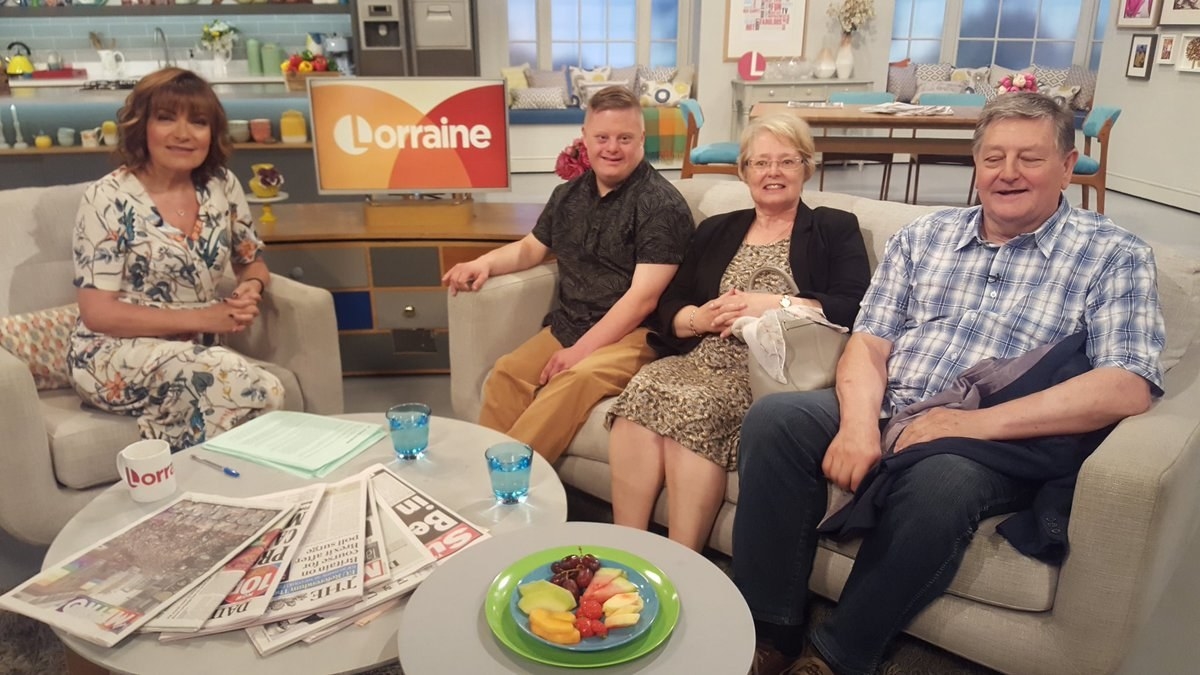 Brandon is funny, and absolutely loves the camera. After listing the TV programmes he wants to be in – "EastEnders, Coronation Street, Emmerdale, all the soaps" – producer Rumsey interjects with "Crimewatch". "Thank you for putting that in, James," Brandon says, deadpan.

Rumsey tells a story of Brandon playing up to festival crowds, enjoying the attention. In Fargo, North Dakota (yes, Fargo Fargo), Brandon stood up on his seat at the front of a screening for My Feral Heart to hail a crowd that had in fact been applauding the organist from the previous film. "We walked up onto the stage after the film for the Q&A and I did the same thing again," he said, proudly.
Listing his favourite actors in Hollywood – Tom Cruise, Kate Winslet, Crocodile Dundee's Paul Hogan – the name of Brad Pitt is suggested. "Nope," is Brandon's no nonsense reply.
At the time of our interview, Brandon was due to appear on Scottish TV presenter's Lorraine Kelly's ITV show the following week. In a shoutout to her, he looks into the camera and points: "I will say this. For you, Lorraine Kelly, I just want to say you are absolutely gorgeous. I love the Irish."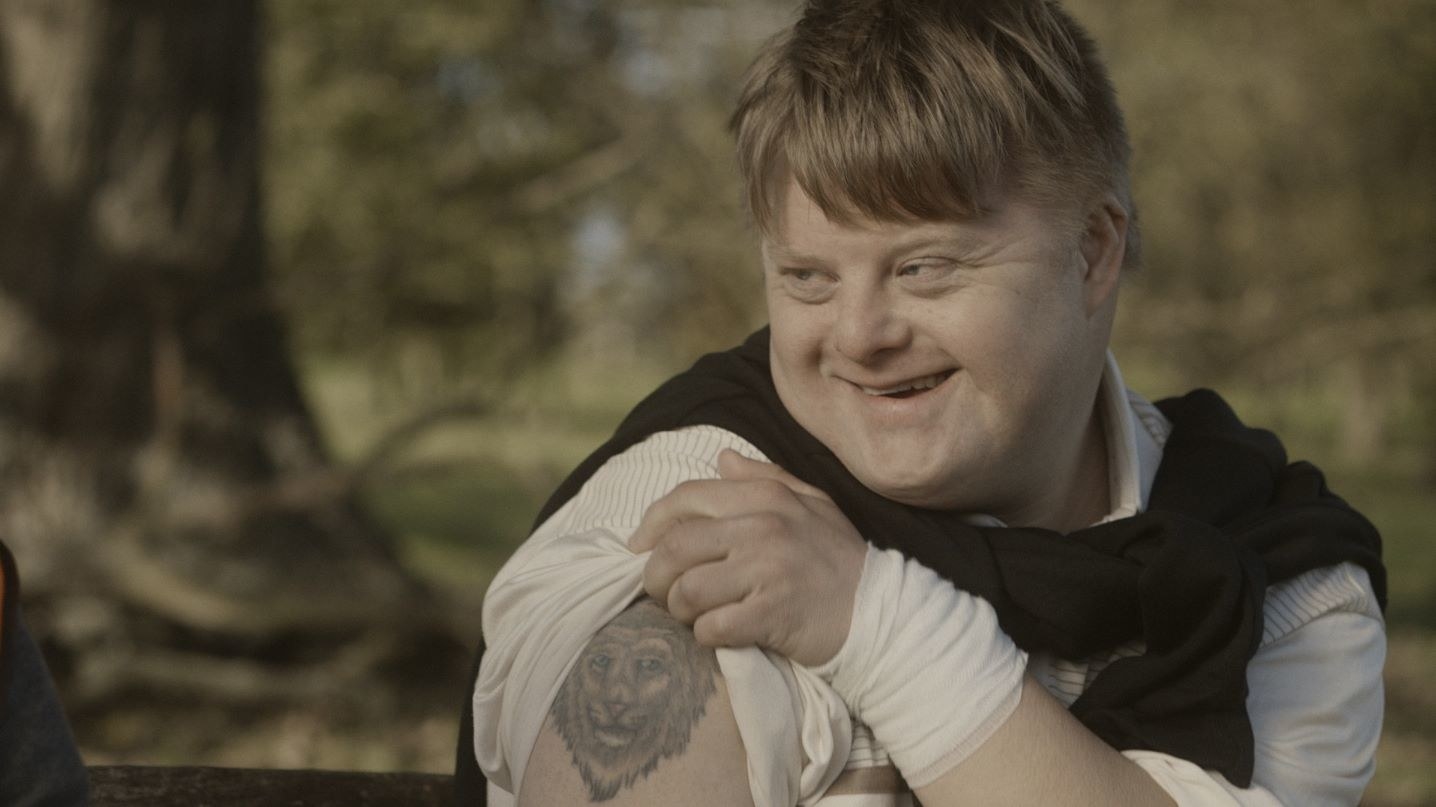 Brandon is committed to a career in acting, and relaxed about being a role model for other people with learning disabilities who want to act. "I thought it was fantastic being recognised," he said. "My friends want my autograph. They think I'm awesome."
It's been an incredible journey for Brandon's parents as well, who have supported him throughout and travelled with him abroad to promote the film. Mick briefly recalls being told after Brandon was born that he "wouldn't amount to anything" and that he "might talk, he might not". "I don't know whether they painted a very black picture so anything would feel like a bonus," Mick added.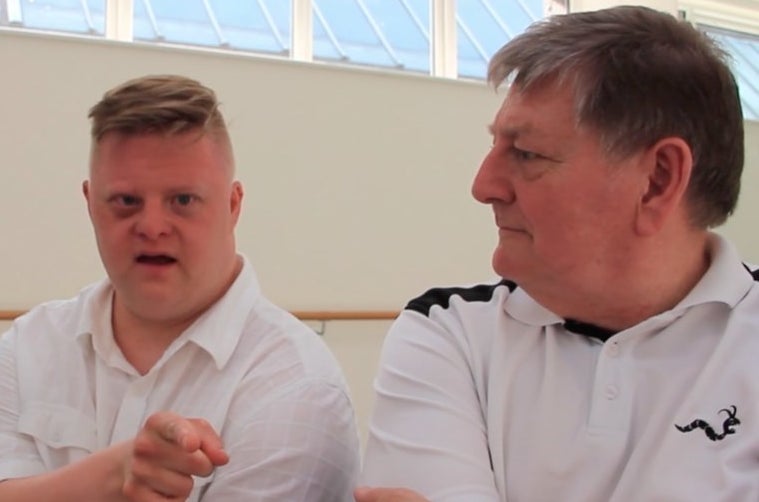 Steven and his dad, Mick.
Opportunities for actors with Down syndrome are increasing. Liam Bairstow became the first actor with Down's to join the cast of Coronation Street last year. Jamie Brewer starred in American Horror Story and was the first model with Down syndrome to walk the catwalk at New York Fashion Week. Lauren Potter played Becky Jackson in Glee. But Rumsey says My Feral Heart writer Duncan Paveling aside, not enough parts are written for people with learning disabilities, especially when it comes to lead roles.

"Duncan, the writer, wanted to write a story with someone with a learning disability, to showcase their talent. They have as much to give as anyone else, they are people who add something to society; who deserve to be represented in the media in a more positive and everyday way," he said.
"Seventy people turned up for casting and only two had Down syndrome. Quite what their agents were thinking, I don't know."

At Q&As for the film, meanwhile, audiences seemed surprised that people with learning disabilities were actually playing people with learning disabilities.
Rumsey believes Brandon might be My Feral Heart's secret weapon.
"Absolutely, there are no two ways about it. I think it's testimony to the work Brandon has done that people are watching it and they are having the same reaction to the film. Which in terms of learning disabilities is this:
"You are presented with a character with Down syndrome who looks after his mother and then gets re-homed in a care home. And then he just becomes another individual where things happen to him as happens to all protagonists; he has things to overcome and things to find closure for. And then you're just watching another human being dealing with life. It's only towards the end of the film you become acutely aware he has a learning disability. For a large chunk of the film you're not hit round the head with the fact that he has a learning disability – you forget that he does. At the end of the day he's just another guy. I've got my issues, they just don't have a label."
Ultimately, My Feral Heart isn't a film about learning disabilities; the lead character just happens to have one.

"He's an actor who has Down syndrome," Rumsey said.
"He's an actor first, Down syndrome second," Brandon's father agreed.

Brandon does not even regard himself as having a disability. "James was saying that I'm Down's. But in my nature, in my body, I don't think that I'm Down's. Not at all. I just feel normal. I like normal people. I like to talk to normal people.
"There's another lad at Mushroom who's got Down's; I don't think he think he's Down's, he thinks he's normal, just like me."
"My Feral Heart" has its London premiere at the East End Film Festival on 28 June. For more information about Learning Disability Week, click here.