This post has not been vetted or endorsed by BuzzFeed's editorial staff. BuzzFeed Community is a place where anyone can create a post or quiz.
Try making your own!
Virtual Christmas Gifts
A selection of virtual Christmas gifts which can be downloaded rather than posted. Downloadable products are very popular now; there is no reason not to give one as a gift at Christmas or any other occasion.
4K Videos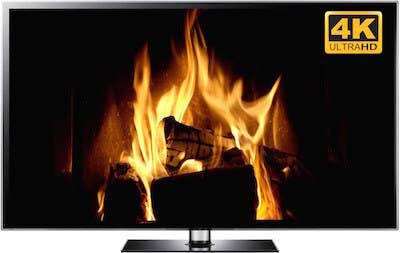 Audiobooks
Audiobooks are a great alternative to reading for those people who want to listen rather than read. This is usually when people are driving or for those who have a short attention span.
The number 1 audiobook seller is Amazon's Audible. The problem with sending the books as gifts is that Audible has a subscription only pricing policy. This is great if you have plenty of cash and want to give someone a year's subscription, but most of us prefer to give a one off gift.
Audible also delivers content in a file type which is not easily shared. The books need to be listened to on certain apps, so you can't just download one and they give it to a friend. There is a free initial book when signing up, so it is still worth considering.
Instead of Audible you can try the publisher of your chosen Christmas gift. They often sell audiobooks through their own website. Downpour is a popular alternative to Audible worth looking into as well. Click here for a popular publisher and Downpour.
I will be giving away Men Are From Mars, Women Are From Venus (to a certain couple this Xmas). This is actually available for free on Youtube as of 4th October 2015. You can find a lot of free books on Youtube; not ideal for gifts but certainly a good way to see if a book has a good narrator.
I always check to see if a book or a snippet of a book is available on Youtube, because there have been times when the narrator has spoken too fast or had an annoying voice. It is a great way to test the water.
Music
Music is something we all love and there are lots of fairly new ways to get music. CDs are a thing of the past. It is time to embrace the MP3 revolution whether you like it or not.
Popular services like iTunes allow you to buy gift certificates. But this isn't the best way to give a gift because it is so similar to giving cash, only it is limited to a store. Instead you should carefully choose an album depending on your gift receiver's preferences and perhaps your own.
For example I am a rather snobby music fan. I love to introduce people to obscure artists they may never of heard before. You can always check an album on Youtube before buying. Where you buy from depends on cost and devices used. If your gift is for an Apple user, then iTunes is probably the way to go.
An alternative to a single album is a subscription to one of the streaming services. These are great value and offer almost unlimited selection of music. Spotify is the big one and a subscription allows you to go ad-free. If the person you buy the subscription for doesn't want to continue paying in future; they can go to the free version with ads. Click here for instructions on sending Spotify subscription as a gift.
Also worth looking at is the new Apple Music which is ideal for iPhone users. There are also more streaming services such as Amazon Prime and Google Play Music.
Personally I like the idea of just giving away a special album. This year I plan to buy a certain album as an MP3 download and also give the receiver a vinyl copy, because the artwork is so good. My thinking is that the album is good enough to hang on his wall if he doesn't decide it is worth buying a record player for. There is something special about holding a big record in your hands and admiring the artwork.
Can you add to the conversation?
What else have you given away as a virtual Christmas gift? Are there any books, videos or music that you would recommend?