Atlantis: The Lost Empire isn't one of Disney's more popular films. But, it's one of the most perfect movies to put on when you invite someone over to watch Netflix and chill.
1.
When you first meet Helga, she'll make it clear what the chill session is really about.
5.
Followed by some lip action.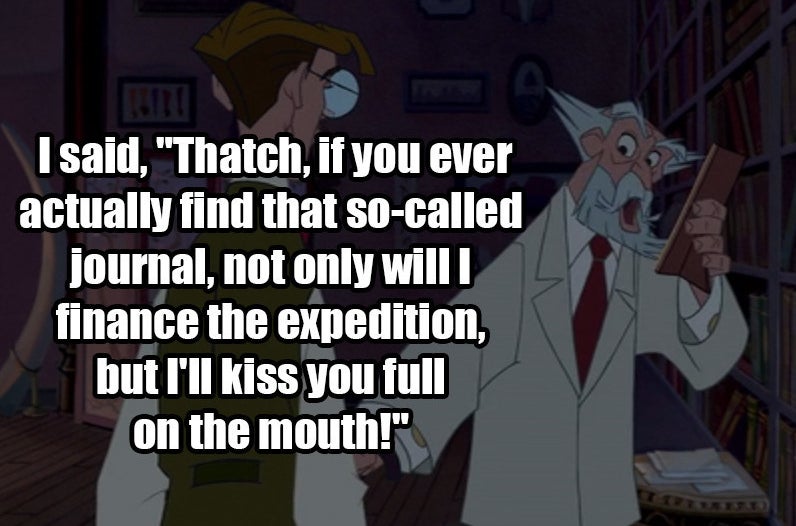 8.
What.