Fresh from winning the World Cup, Australia's cricket team appeared before fans in Melbourne on Monday. If this photo is any indication, they may have been a little hungover.
The team members have come under fire for their drinking over the last 24 hours.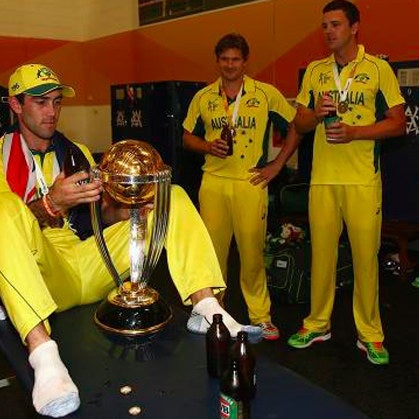 So when it came to facing the fans hours later, it's little wonder Dave Warner and Glenn Maxwell looked like this.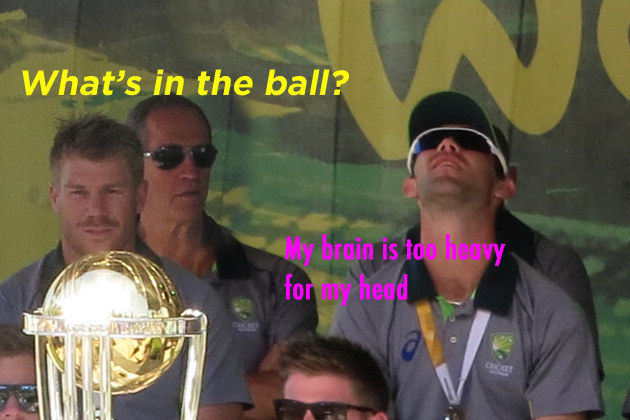 And Australia's bowlers and leadership group looked like this...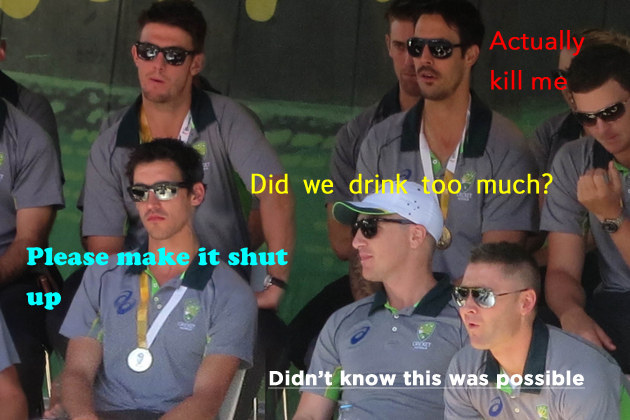 Chief among the destroyed souls was coach Darren Lehmann. It was one of the great photos of a mass hangover.