During Labor's ~official~ campaign launch, the party trotted out its former prime ministers and everyone bloody lost their minds.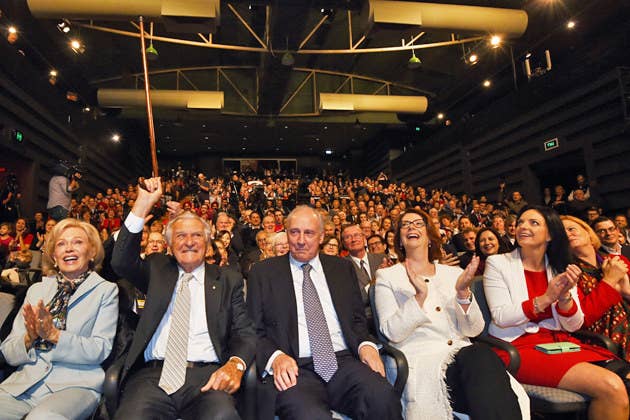 First, out came Julia Gillard. Opposition leader Bill Shorten introduced her as "a trailblazer for women and girls, a fierce warrior for education and advancement, and a continuing inspiration to everyone who fights for Labor." *cue mad cheering*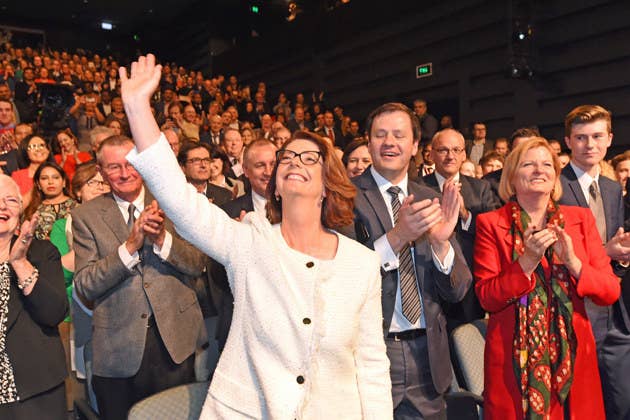 Then out came Paul Keating (dressed in his trademark double-breasted suit) who Shorten said was "a man of courage, conviction and imagination... the reason true believers kept the faith."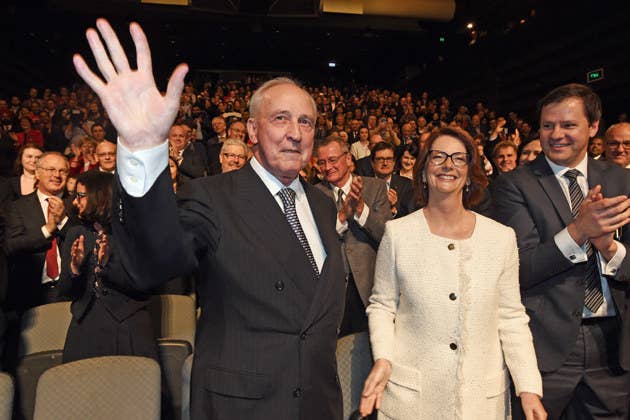 Lastly, the biggest cheer was for Bob Hawke, who came out walking with a cane. Shorten grabbed the chance to repeat Hawke's slogan from another era: "Medicare stays."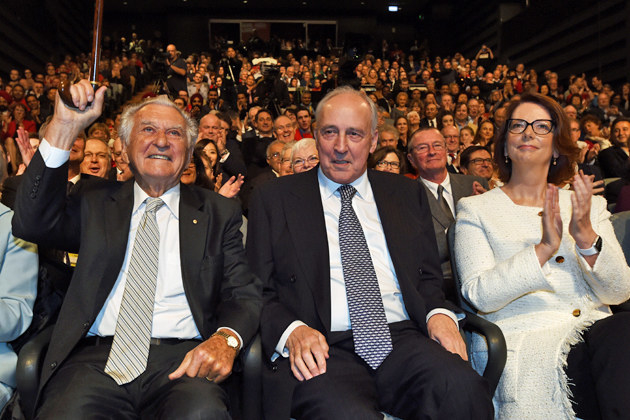 There's one missing right? YES! Kevin Rudd, who was last in Australia to bitch and complain about Julia Gillard in The Killing Season. The 26th prime minister is in Russia and sent his regards.
His absence was noticed by EVERYONE.
At least Hawke and Keating could put aside their differences and bathe in the party's admiration.
The Labor "true believers" were really having a moment.
And for a brief moment, Labor's former prime ministers took the knives out of their backs and presented a united front in the front row of Shorten's launch.