Channel Nine TV host David Campbell has criticised cricketer Shane Warne's "thirsty" questions and said it is proof Australia has a problem with alcohol.
After the hashtag #thirsty trended around Australia, Warne tweeted at his critics.
He was of course right. Australia's players were all over social media last night celebrating with beers and spirits.
A group of players even called Hobart commercial radio on Monday morning while there were still heavily intoxicated. The full audio is here... and they are all just smashed drunk.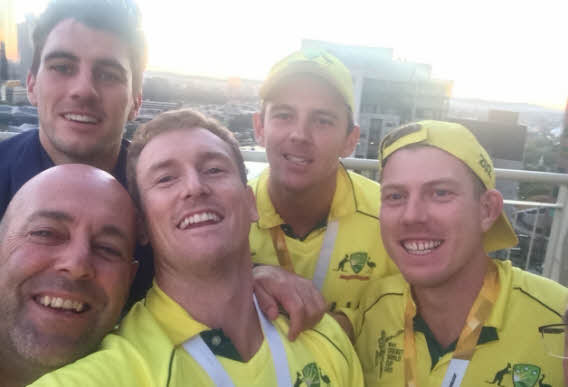 Warne couldn't help himself standing up for the Australian players' deep thirst.
Campbell said he gave up booze last year and the media has a responsibility to do better.