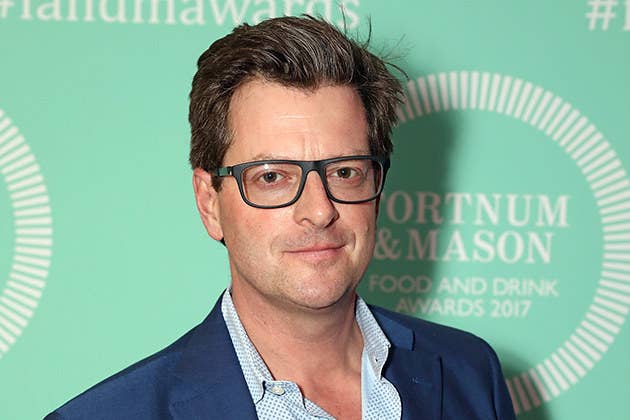 The editor of Waitrose Food magazine William Sitwell has resigned after sparking outrage over comments to a vegan journalist where he proposed a magazine series about killing vegans and force-feeding them meat.
As BuzzFeed News revealed on Monday, Sitwell sent an email to freelance journalist Selene Nelson last week after she'd pitched a "plant-based meals" feature for the upmarket food publication.
Sitwell — who also appears as a critic on MasterChef UK – apologised, but vegans and animal rights campaigners were left shocked and outraged at the hostility of the comments.
Nelson, who has written for HuffPost and Food Republic, told BuzzFeed News she was left shocked at the hostility of the emails and Sitwell's attitudes toward vegans. "I've never seen anything like it," she said.
On Wednesday, Waitrose released a statement, which said the magazine's publisher, John Brown Media, had informed them Sitwell would be "stepping down" from editing Waitrose Food.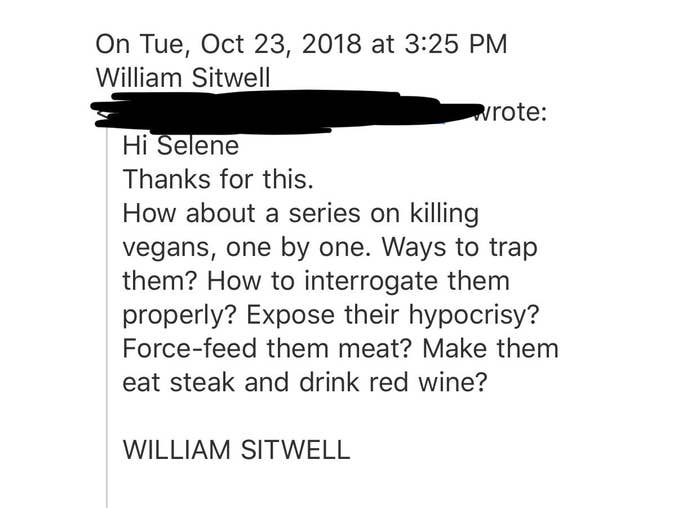 "We have been informed by John Brown Media, who produce the Waitrose & Partners Food Magazine, that William Sitwell is stepping down as Editor of Waitrose & Partners Food magazine with immediate effect," it said.

"In the light of William's recent email remarks, we've told John Brown Media that we believe this is the right and proper move — we will be working with them to appoint a new editor for the magazine.

"We have had a relationship with William for almost 20 years and are grateful for his contribution to our business over that time."
In the email to Nelson last week, Sitwell had proposed killing vegans.
"Hi Selene. Thanks for this. How about a series on killing vegans, one by one. Ways to trap them? How to interrogate them properly? Expose their hypocrisy? Force-feed them meat? Make them eat steak and drink red wine?"
More to come.