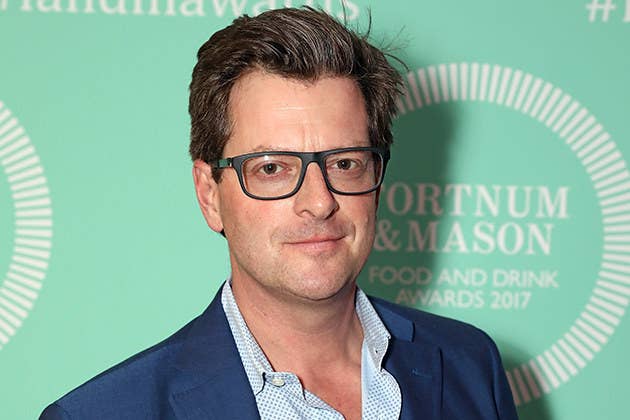 The editor of Waitrose Food magazine, William Sitwell, suggested a series about killing vegans and force-feeding them meat in an effort to "expose their hypocrisy" in a response to a vegan freelance journalist pitching work to the publication.
Food journalist Selene Nelson said the "hostile" response came last week after she suggested a "plant-based meal series" to Sitwell for the Waitrose Food magazine — the food and recipe publication for the upmarket British supermarket chain.
Responding to Nelson's pitch on vegan food, Sitwell wrote: "Hi Selene. Thanks for this. How about a series on killing vegans, one by one. Ways to trap them? How to interrogate them properly? Expose their hypocrisy? Force-feed them meat? Make them eat steak and drink red wine?"

After being contacted by BuzzFeed News, Sitwell apologised "to anyone who has been offended or upset by this." A spokesperson for Waitrose said he had "gone too far."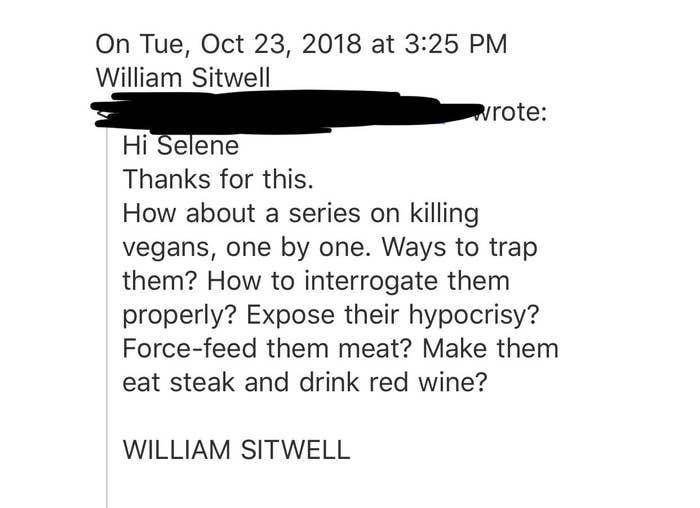 Sitwell edits the magazine — which on its website claims to have 680,000 readers and features Pippa Middleton and Yotam Ottolenghi as columnists — while also writing about food for several major UK publications and appearing as a critic on MasterChef UK.
After Nelson asked Sitwell about his personal opinions about vegans and vegan food, he replied: "I like the idea of a column called The Honest Vegan; a millennial's diary of earnest endeavour and bacon sandwiches..."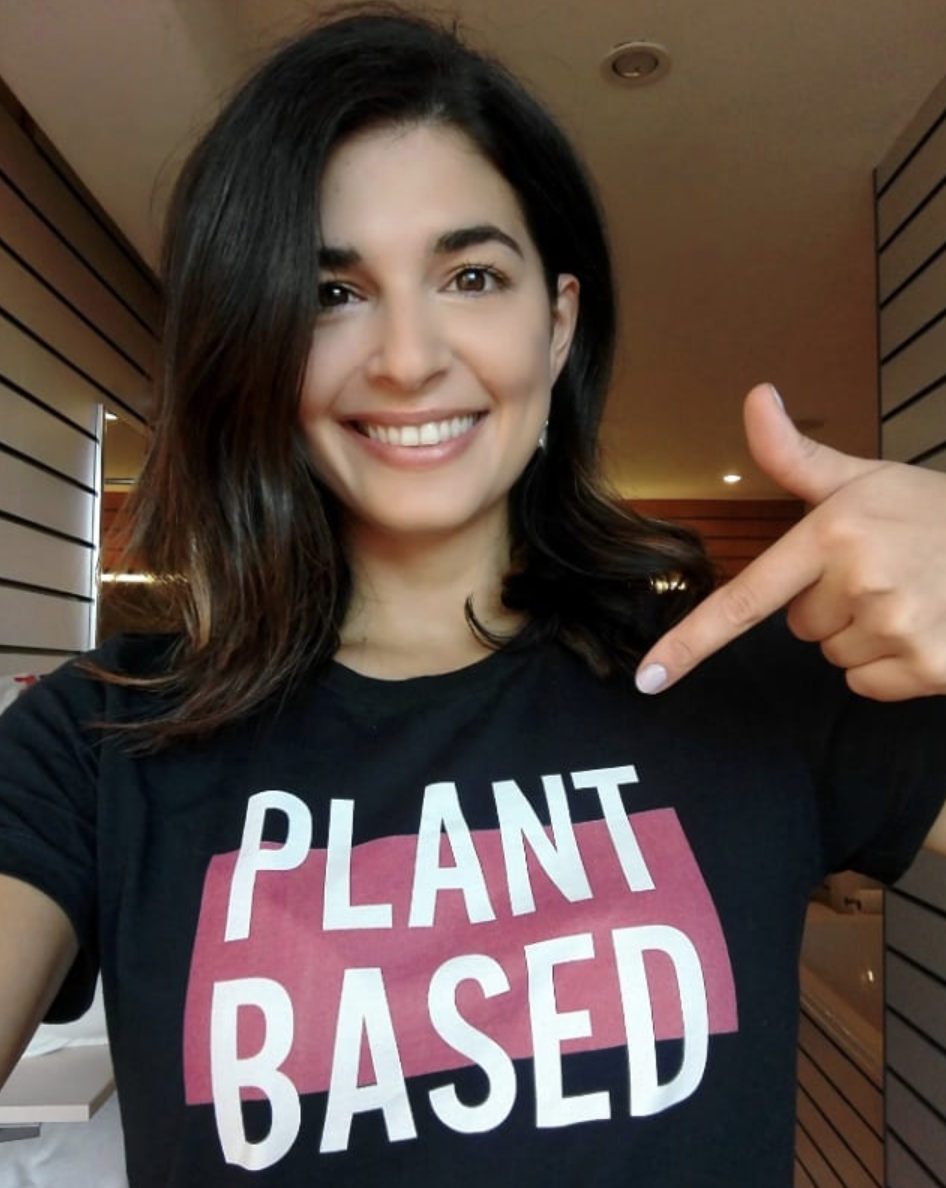 Nelson, who has written for HuffPost and Food Republic, told BuzzFeed News she was left shocked at the hostility of the emails and Sitwell's attitudes towards vegans.
"I've never seen anything like it," she said. "I've written about many divisive topics, like capital punishment and murder cases and domestic violence, and I've never had a response like that to any of my articles or pitches.
"And he's the editor. He's representing Waitrose and he's talking about 'killing vegans, one by one'?"

The food journalist added that she'd only been vegan for just over a year and wasn't judging anyone for how they eat.
"If William Sitwell wants to continue eating meat and hating vegans, that's his prerogative, but to have this attitude towards others when he's representing Waitrose is seriously bizarre.
"I wasn't telling him to go vegan, or not eat meat, or that it's bad to — I was just suggesting including some more plant-based recipes in the magazine."
In a statement, Sitwell said: "I love and respect people of all appetites be they vegan, vegetarian or meat eaters, which I show week in week out through my writing, editing and broadcasting. I apologise profusely to anyone who has been offended or upset by this."

A spokesperson for Waitrose said: "Even though this was a private email William's gone too far and his words are extremely inappropriate, insensitive and absolutely do not represent our views." Asked if disciplinary action would be taken, they said: "We'll be taking up this matter with William."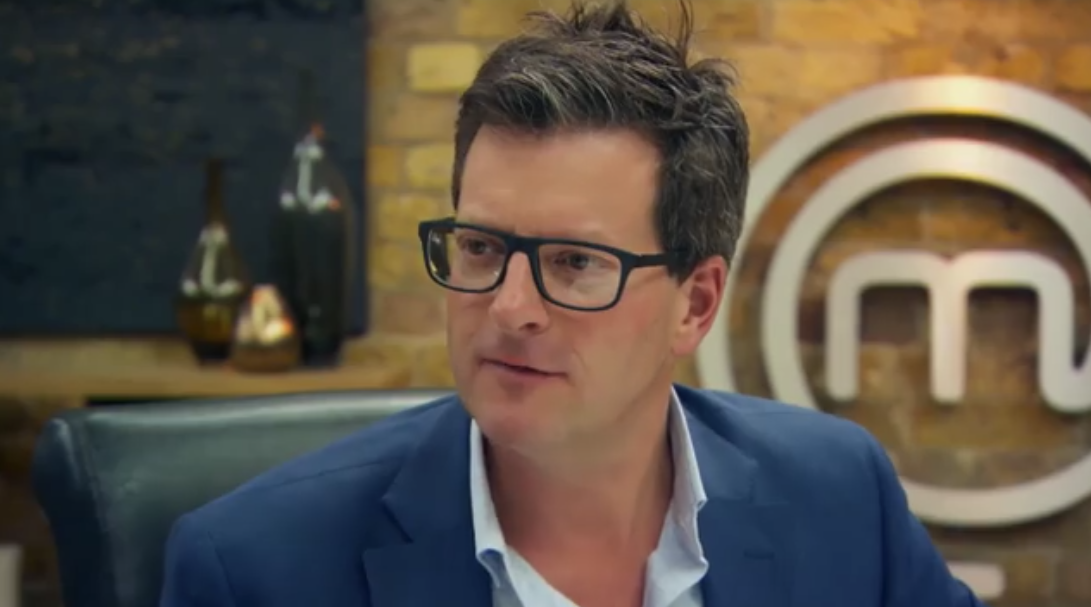 It's not the first time Sitwell has written negatively about vegans. Earlier this year, he wrote about "foodie trends" of 2018 for the Times, hitting out at the "avalanche" of vegan cookbooks being released.

"Then, like an avalanche of Tory ministerial resignations, came the vegan snowball," he wrote. "It had slow beginnings among shampoo-averse hippies in the 1970s, but now vegans are parking their tanks on all of our lawns."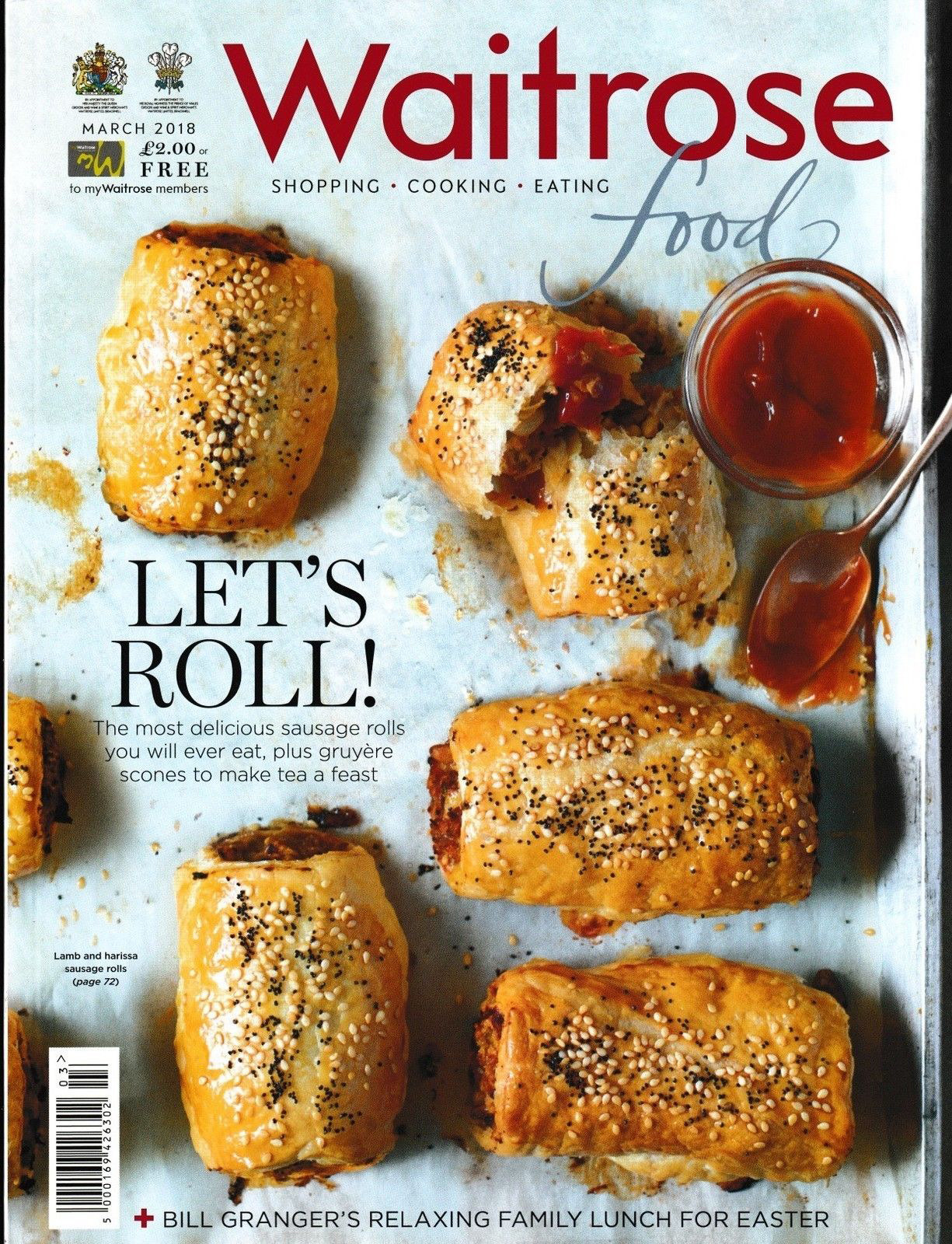 Nelson said the experience hadn't dampened her passion for vegan food writing.
"I'm not judging people who eat meat — I wasn't a vegan for 28 years of my life," she told BuzzFeed News. "But having such an angry, vitriolic response to someone who's simply trying to reduce the harm they cause to animals and the environment is something I can't understand."