UPDATE: A Labor campaign spokesperson said Bill Shorten misheard a question from BuzzFeed News asking whether he'd rule out university deregulation.
"There are caps on fees at the moment," said the Labor spokesperon, "our position has always been to keep that."
The spokesperson said Labor would not try to deregulate any part of uni fees and if the Coalition tried to pass "partial deregulation" in the next parliament, "(we'd) vote against it."
BuzzFeed News reported earlier today that Bill Shorten had refused to rule out "partial deregulation" of the university sector, which could lead the way to a two-tier system of degrees around the country.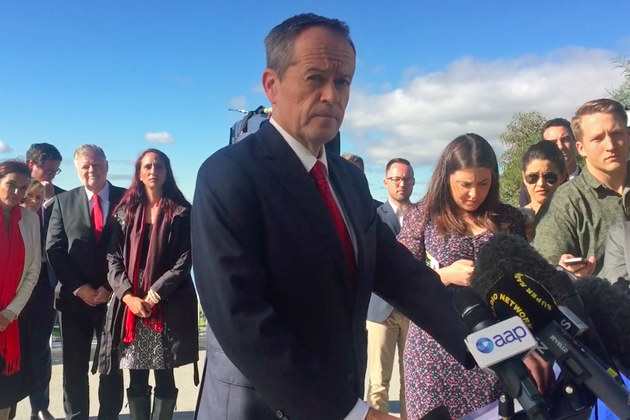 I think our higher education policies are outstanding. We will oppose full fee deregulation. We will also take the pressure off universities trying to up fees because we will provide a minimum student guarantee.
On ABC's 7:30 last night, treasurer Scot Morrison and his Labor counterpart, Chris Bowen, both said they wouldn't deregulate universities if they win government on July 2.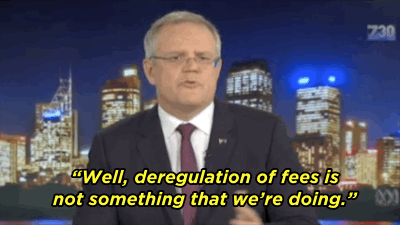 But that's not entirely accurate.
Although the Coalition government hasn't released a higher education policy this election campaign, it has released a discussion paper, outlining a proposal to introduce "partial deregulation". Partial deregulation would allow universities to set the fees for some but not all of their courses.
The sector has been at a stand-still since 2014 when former education minister Christopher Pyne failed to pass legislation that would have fully deregulated the sector.
Bill Shorten has repeatedly said the Labor party won't support "wholesale deregulation" of universities. Now he has also pledged not to back the Coalition's plan for partial deregulation either.